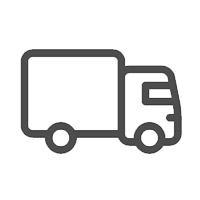 You've now got a relationship with your supporters and it's incredibly valuable to continue to provide them great service - they'll be your best asset in the future.


Communication
Don't leave your supporters in the dark. If there are delays, let everyone know. People understand that what you are doing is new and untested and they won't mind waiting a little extra time for their rewards provided they know what to expect.


Collect Information
Collect all your supporters' shipping addresses and reward selections. The best way to get all this information is to download the spreadsheet from your supporters tab. For more detail information on this click here.
Check out these deals from our Partners
Free Month Coworking
TwoSpace is a network of affordable and unique co-working spaces that aims at making co-working accessible to anyone. From early stage startups to female founded startups and freelancers, their community is about diversity; all legends of course. How is TwoSpace able to do this? They partner with restaurants and hotels closed during the day and turn their beautiful spaces into their co-working hubs. Members can work from any of their spaces, including beach fronts and rooftops!
For more info you can contact their Head of Community,
Thanks for reading!