105
Countries Pledged From
The Story So Far
Crowdfunding for everyone
How Does It Work?
Pozible provides the platform for project creators to present their ideas to a connected audience, worldwide. If people love what you're creating, they can support it by pledging money.In return, project creators offer rewards matched to the level of funding commitment.
What Makes Us Different?
We believe in crowdfunding for everyone. That means providing help to creators to give them the best possible chance of success - and the highest success rate of any major platform. If you'd like to talk about a campaign, get in touch.
How Did It Start?
A few years ago, Rick and Alan were working on another project when they met an artist with amazing talent. Like many such artists, she was frustrated by having to keep her art 'on the side'. The story resonated. They'd heard it many times before from friends and colleagues.They asked themselves: could crowdsourcing be used to make funds available in a way specifically suited to the needs of creative people? Could they build a user-friendly tool allowing creators to secure pledges against offered rewards, thereby making resources available to creators during the critical production and development phases?Driven by their own knowledge of startups and crowdsourcing for social enterprise and community development, they developed a model flexible enough for all kinds of endeavours, with few of the time and complexity issues of traditional funding models.
We're Australian
Founded in Sydney with head office in Melbourne, Pozible is 100% Australian owned & operated.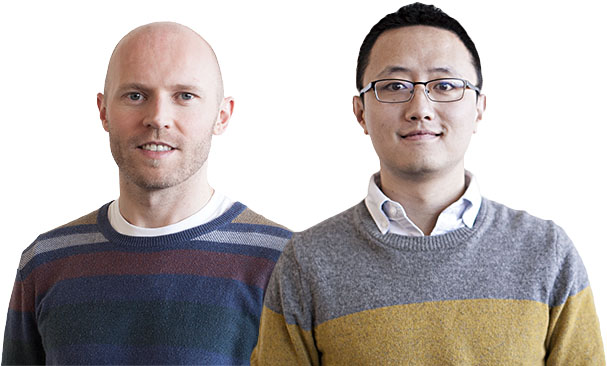 Lowest Fee Structure
Fees Are Only Charged If Your Target Is Met
Credit Card / Debit Card / PayPal Fees
A Platform With Global Reach
Creators can set their campaign to accept funds in any of these currencies
Australian Dollar
Brazillian Real
Canadian Dollar
Czech Koruna
Danish Krone
Taiwan New Dollar
Euro
Hong Kong Dollar
Hungarian Forint
Israeli New Sheqel
Japanese Yen
Thai Baht
Malaysian Ringgit
Mexican Peso
Norwegian Krone
New Zealand Dollar
Philippine Peso
Turkish Lira
Polish Zloty
Pound Sterling
Singapore Dollar
Swedish Krona
Swiss Franc
US Dollar
A New Kind Of Crowdfunding
Would You Like To Know More?
Marketing & Partnership Enquiries
partnerships@pozible.com
Press & Media Enquiries
media@pozible.com