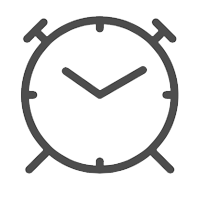 This is it, it's make or break. Keep your finger on the pulse and stick around so you can comment, share, tag, post & update supporters


Last Push
Reach back out to your current supporters and get them to share your content. Make it as easy and clear as you can for them by providing clear instructions and a direct link to any content you want them to share. Make sure everyone involved in the project is working their hardest to get the campaign noticed.


All or Nothing
Re-iterate the 'All or Nothing' format. Make sure people understand that you'll miss out on all the previous pledges if you don't hit that target.