G'day music-loving friends and fans,
My new album of 12 songs is on its way! This is album %236 (or %237 if we include the 2008 "Almost Live at the Basement"… but we don't talk about that… I was so young… .....cringe). Album #6 will be named Wild & Free after my favourite track on the album - a roots guitar/banjo tune that's been sitting on the shelf for years.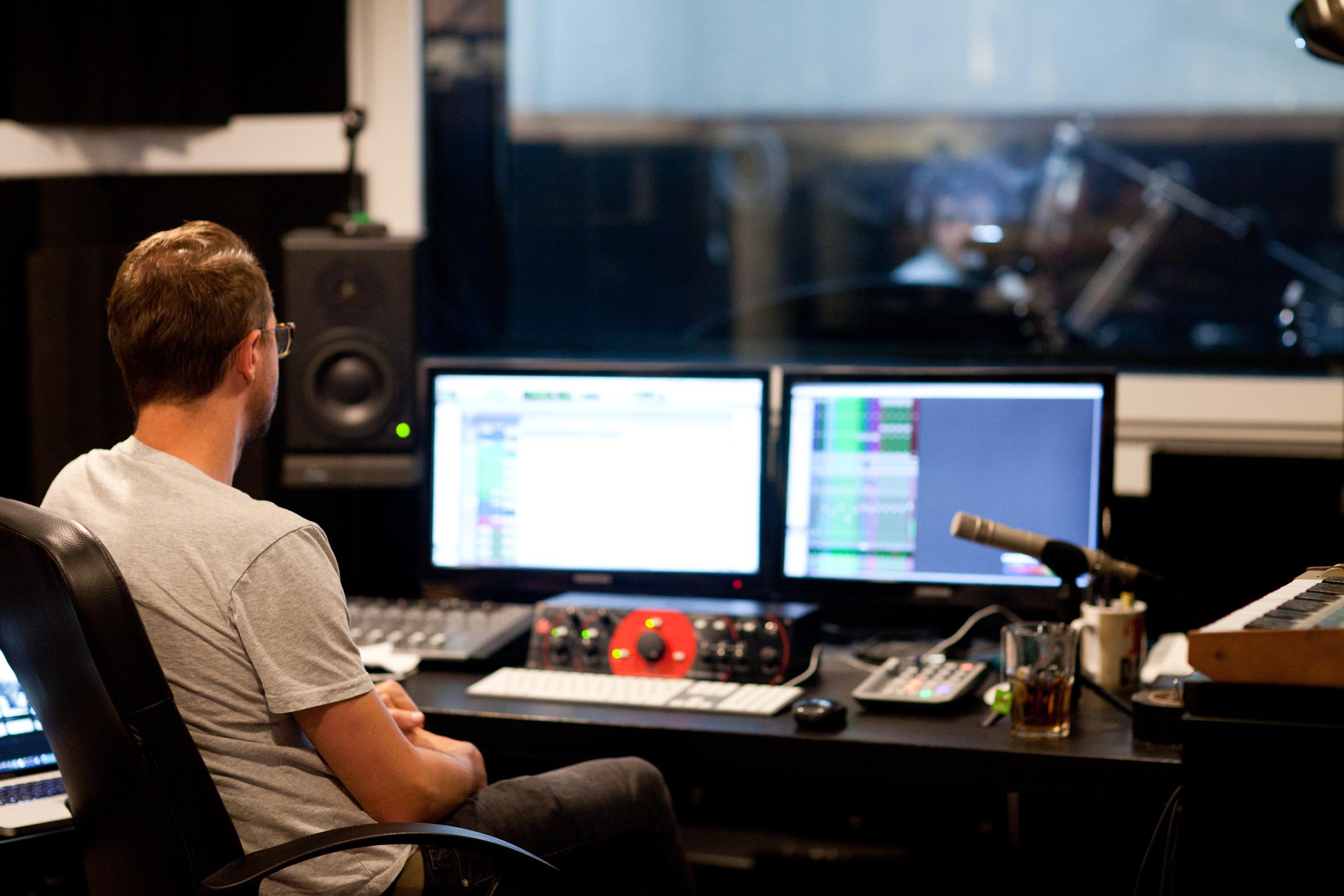 My trusty producer Sean Carey (he produced Hero in Me & Cover to Cover) and I have crafted this rather diverse assortment of songs, including funky-sizzling blues that make me smile non-stop, easy-listening country flavours, sweet mellow folks sounds, roots, plus more piano-inspired tunes I wrote since moving to Scotland, and of course the signature Jenny Biddle guitary bits for the guitar nuts, and finally….just to keep you on your toes, there's a really freakin' RANDOM gospel track in there that was a compositional challenge from a workshop I attended. If I were to categorise the album into one genre .... I'd say... Far out, I dunno! Rollercoaster Roots??? Life is a rollercoaster baby, as is music and this album is for the diverse soul! I say this every time, this is my proudest album to date (I guess it'd be really awkward if I felt it was worse than my back catalogue…)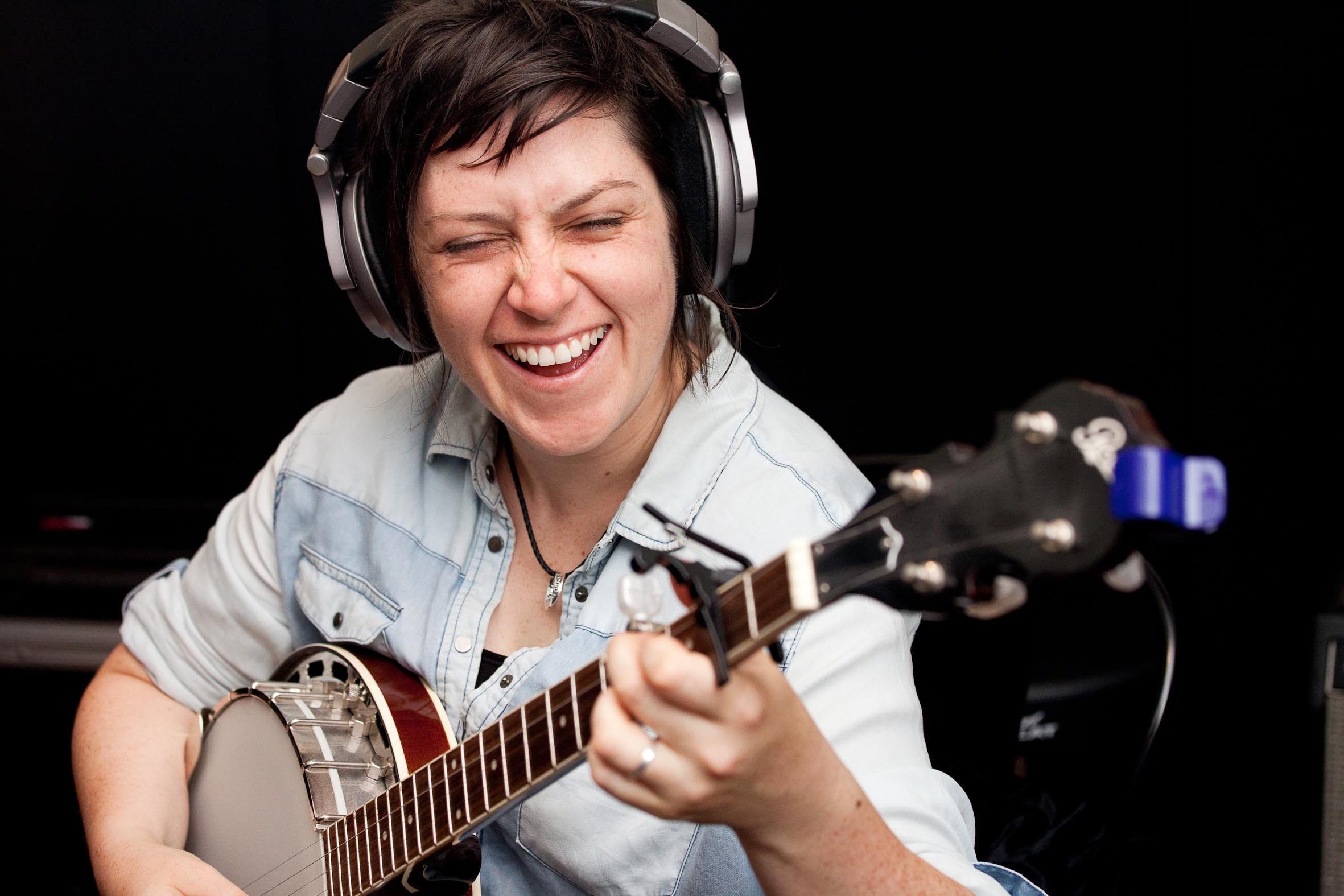 I played a bunch of instruments including acoustic & electric guitars, banjo, harmonica, piano, synths/organs, and for textural purposes I pretended to play the mandolin I won at Port Fairy Folk Festival 2009 (we'll let you determine how successful I was at the mando...). We were also joined by some fabulous musos including Michael Quigley on the drums (he has like an inbuilt metronome, he is SO good), Sean Carey on bass, bvs, percussion and cool electric guitar effects (what a rockstar), and some chicky babes Mel Jackson and Miranda Murphy (from Pop Stars!) singing backing vocals (they are so vocally intuitive they blew me outta the water).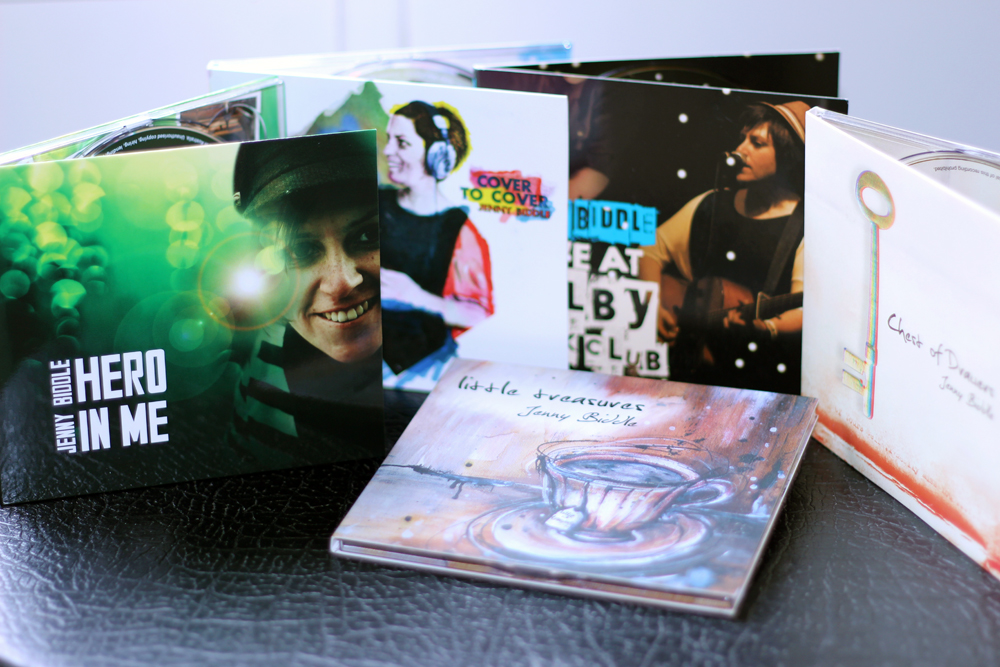 The songs are already recorded and awaiting lift off. Being an independent artist (without a record label throwing mega bucks at the project and consequently telling me what to sing and wear) I have full creative control to make songs true to my soul. But I am at a financial standstill with releasing the album. Thus I decided to set up this crowd-funding campaign as a platform for you to get involved in this New Music Industry. It's essentially a pre-sale arrangement to fund these song babies into the universe. I need to pay off recording/mixing debts thus far, plus from here get the tunes mastered by dB Mastering, do the graphics/album artwork, CD pressing by Replicat, distribution and more. I'm selling some cool products/rewards/experiences, some exclusive to Pozible, so get in there and grab some treats and your copy of the album before the rest of the world gets onto it.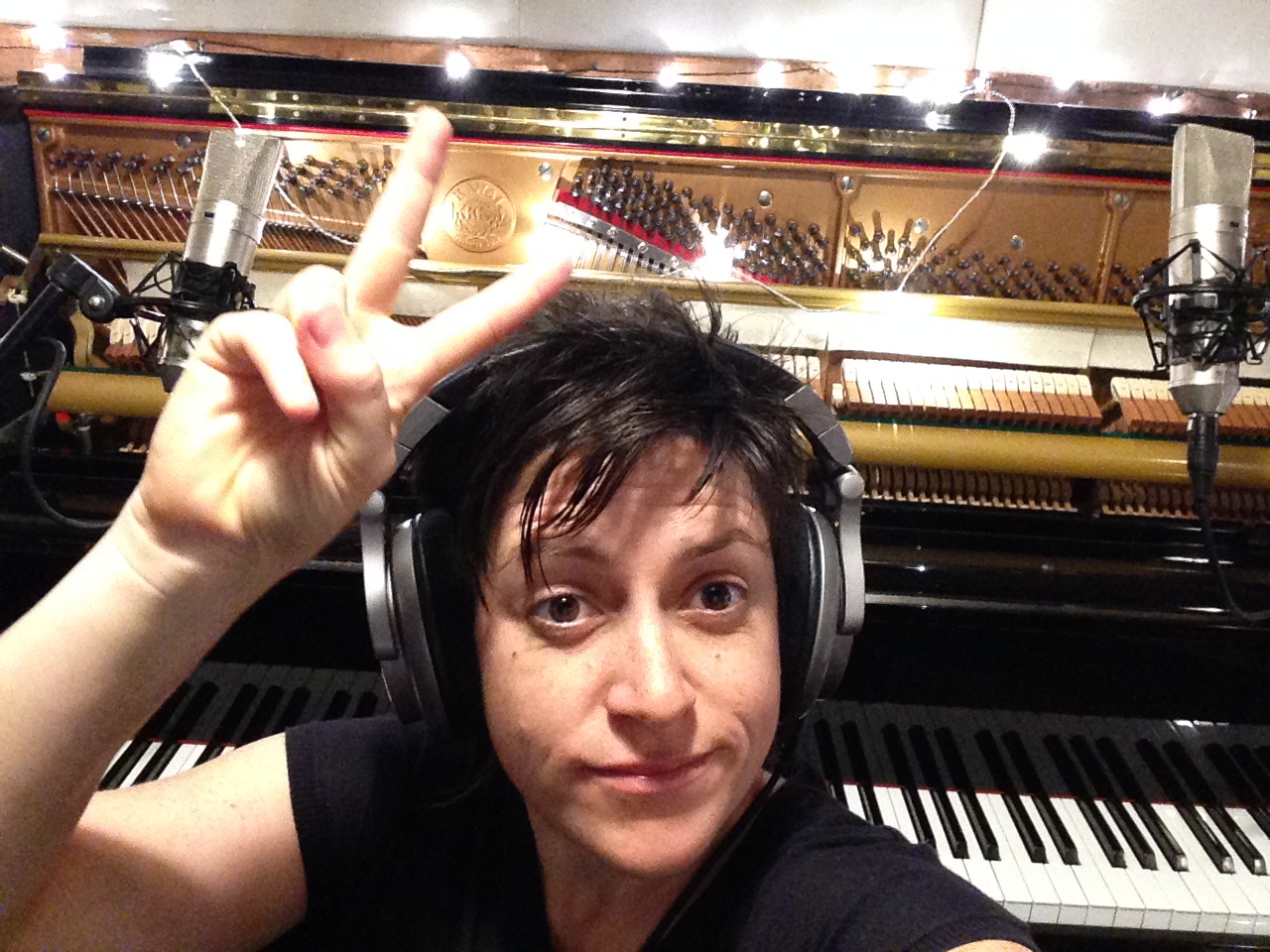 It's true, I don't have a massive fanbase like Taylor Swift, but I'm eternally grateful to have you guys who have been my solid fanbase since I went fulltime in 2008 (after realising I was too short to be an effective primary school teacher). Your support has made all the difference sustaining independent new music. YAy! Together we can! This is the NEW MUSIC INDUSTRY, how was do things in 2017! I thank you for getting involved in my previous crowd-funding albums Hero in Me & Cover to Cover. Look what we did ey?! Since then I've created new music and I'm ready to share them!
How Pozible Works:
Pozible is a crowd-funding platform I've used twice before, whereby a creator sets a financial target needed to bring their masterpiece to life. Supporters "pledge" to pre-buy unique products/rewards, back the project and get it flying! BUT Pozible has an all-or-nothing rule that if the target isn't reached by the deadline, NONE of the money pledged is received, supporters' credit cards aren't charged… and in this case there are no new song babies for the world. Oh my! It's one of those nightmares where you're trying to run from the sasquatch, through the woods, into a cave, tripping over a stump, but you wake before knowing if you ever got away! So get pledging and grab yourself the brand new album or some quirky rewards!
DEADLINE SUNDAY 30 APRIL 2017 11:59pm (EST)
*PRICES INCLUDE SHIPPING!
Most Currencies Accepted: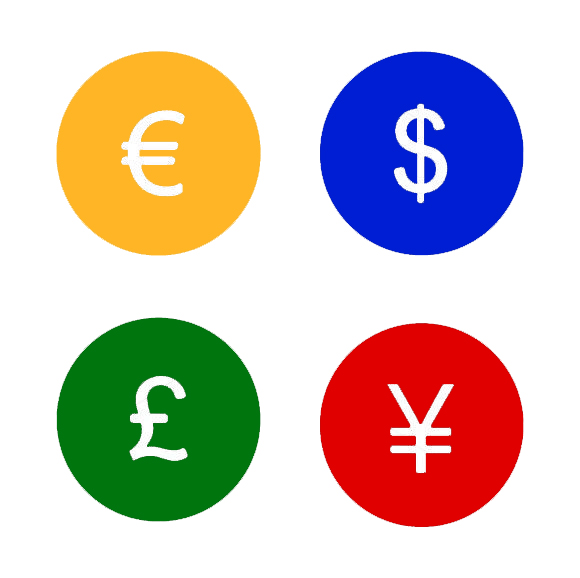 Pozible is an Australian-based platform, but never fear; fans based in Ireland, UK, US and beyond, you'll be glad to know Pozible accepts most currencies via Paypal or Credit Cards – they do the conversion and the maths (but maybe you should too, before you press click).
I'll keep you up dated through pozible, and you can Join the Mailinglist.
Have fun browsing the rewards.
Let's get WILD & FREE!
Some of my Previous Work:
New to the Jenny Biddle family? Here's a few links for ya:
Previous Pozible Campaigns:
Here's some of the songs that will feature on the album:
"Believe in Yourself" (anti-gospel gospel): https://soundcloud.com/jennybiddle/believe-in-yourself
This is a pre-mix of the song featuring on the album.
Above: "Mildew Blues". Haha! Live in the office with a black backdrop bed sheet that did NOT make it look as professional as I expected). I need you to do the call and response! This tune ended up sounding so fat on the album!
Above: "Gifts & Words": live, recorded by Kookimoon Design
X
Jen
How The Funds Will Be Used
| | |
| --- | --- |
| Recording & Mixing | $8,500 |
| Session Musos & Equipment hire | $1,800 |
| Mastering | $1,600 |
| Graphics & Album Artwork | $600 |
| CD Pressing x 1000 CDs | $2,300 |
| Online Distribution | $200 |
| Postage | $300 |
| Petrol/travel | $150 |
| Estimated fees: Pozible 5%, Card/Paypal | $1000 |
The Challenges
I anticipate you'll receive your brand new album by August THIS YEAR (earlier for digital downloads). Other rewards depend on touring schedules, and when you & I can arrange our shenanigans.
Releasing an album is an epic operation, one challenge is getting the timing right. In the past I've received CDs just days before the release date (panic!), but I've always managed to pull it off! I'm also planning my wedding (golly… releasing an album and getting married in the same year… who would do that? Exciting year though!). Thus, I have allowed extra time between mastering, graphics, walking down the aisle, pressing CDs and the CD release date in case of unexpected problems. If however, some unforeseen drama occurs (runaway bride!), I may take a bit more time to get the album to you - I'd rather you have a quality product than a rush-job.
The other challenge is money. I'm 100% independent, self-managed and self-funded. Your support and involvement, sharing and caring is essential.
Let's get these new song babies out to the world.
Thank you thank you, love love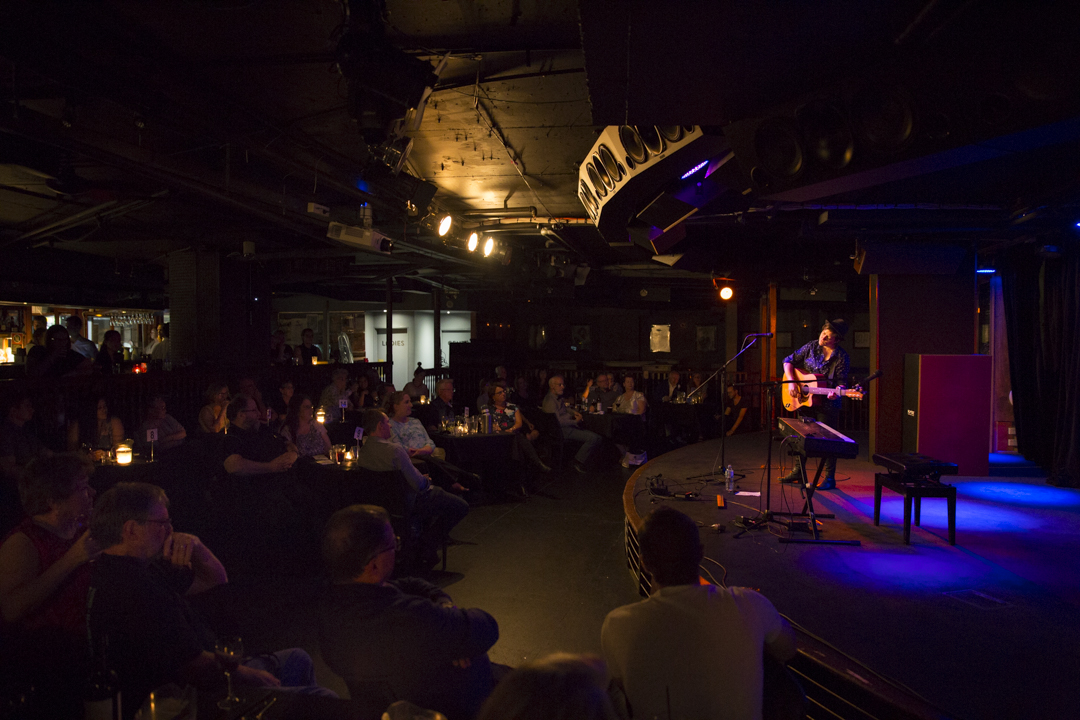 THE BASEMENT in SYDNEY on the recent Summer in Oz tour (YAY! Thanks for coming) Photo by Jai Honeybrook