Thanks to more than 170 amazing supporters, we've reached our target! We're even overshooting!
To find out how we'll use any extra funding, see the Budget, below.
This May, we're aiming to point enough eyes to the sky to get good, current information on the Tasmanian wedge-tailed eagle's population size. For this, we need funds to run community workshops across Tasmania - to inspire, inform and train.
Could there be fewer than 1000 Tasmanian wedge-tailed eagles in the world? Help find out.
Any time anyone's discussing a threatened species, the same question always comes up: How many are there?
There's a good reason for this. A species' global population size gives some indication of just how close to extinction it might be. Population numbers naturally go up and down - regardless of any other threats they might be experiencing - and a species of just a few hundred remaining individuals is at much more immediate risk of snuffing out than one that's several tens of thousands strong. Population size is a key factor when a species is being formally assessed for threatened status. On top of that, it's also really important when deciding whether a venture that could put a small number of individuals at risk should go ahead.
The question that comes hand in hand with the first is: how are they doing? A population of several tens of thousands might actually be at immediate risk of extinction if it's disappearing fast. A count of just a few hundred might not be quite such a worry if it's now flourishing.
In the case of the Tasmanian wedge-tailed eagle, we actually don't know how many there are, nor how they're doing.
To be honest, it isn't easy to figure out for any species. Everyone tries, but the estimates are often very approximate. For Tasmanian wedge-tailed eagles, we've never had really solid information, but the best guess has been at fewer than a thousand birds.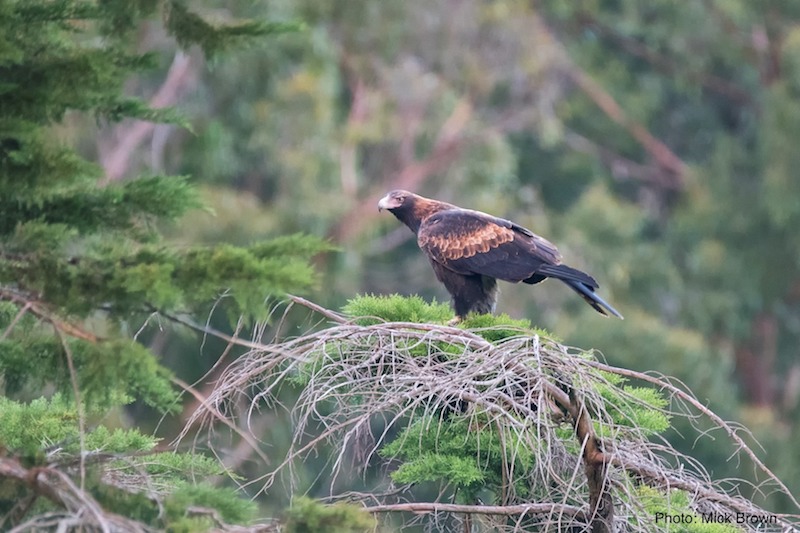 Where Where Wedgie calls for everyone's eyes to help count Tasmania's eagles, and - over the years - track how the numbers are changing. Eagles encounter many threats, but there are efforts to protect them too. Coordinated by the Bookend Trust, this project involves eagle experts, educators, a wildlife statistician and many more, young and old.
The more the merrier - not only because it's a big job, and a great reason for a day outdoors - but also because mass participation is the best possible way to share what's discovered. Most Tasmanians live, work or play in the bush at least occasionally - we can all affect the wedge-tailed eagle's prospects.
If everyone has good information on what this species needs, we're in the best position to make sure our impacts are positive.
'Not everything that is faced can be changed, but nothing can be changed until it is faced'
James Baldwin
If you want to help Tasmania's eagles, one of the most useful contributions you can make is a day outdoors in May - surveying a patch of Tasmania for these birds. We'll launch details of this on a new website on 26th February - links will be posted here, on Twitter and other media.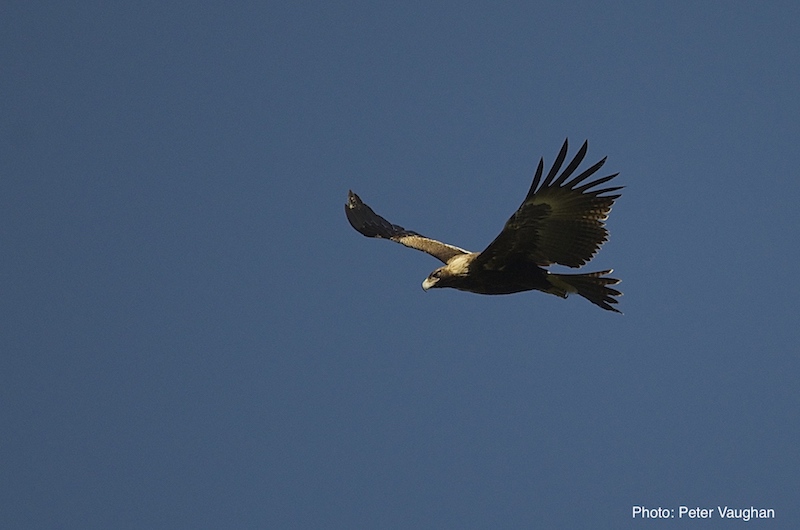 But there's an additional really valuable way to help right now: through funding. We have Department of Education funding to run Where Where Wedgie for schools, but we want to extend it to involve the general public (grown-ups AND their families!), widening the reach and impact of the work.
Survey success depends on getting enough people effectively trained up and participating.
Pozible funding will mean we can run face-to-face workshops with the general public. These will coordinate with our website, which will provide all the essential resources to train up everyone and distribute their efforts across Tasmania.
The workshops are the human side of the project. These will bring the conservation issues and the research to life, bring us together to learn from each other, and inspire everyone to pitch in - both this year and over the long term.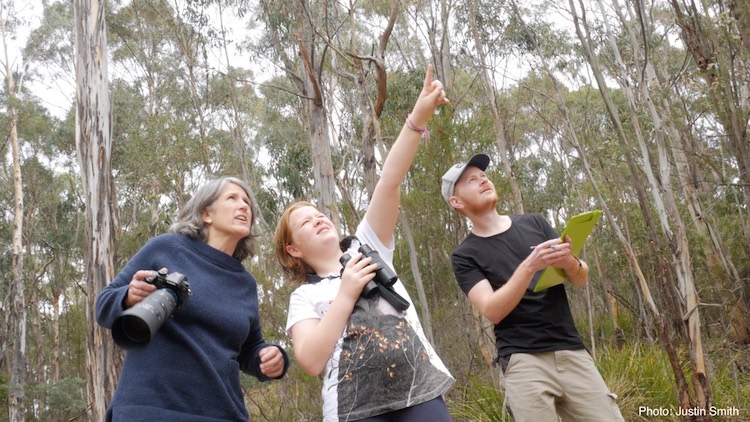 Budget Overview
$10 000 for 10 workshops across Tasmania
$1000 will allow us to prepare for, travel to and hold one training workshop for the general public.
We're hoping to raise funds to run at least 10 entertaining and highly informative workshops all over the state, to reach a really wide range of ages and interests. These will help get the message out about eagle conservation, recruit more eyes to the sky and ensure that we all gather great quality information during the survey.
(We originally set up a target of 18 workshops, but it's become clear that this was unrealistic and Pozible has kindly taken the unusual step of letting us lower our target for the final week. If we succeed, we will still be able to run 14 workshops in total, as Inspiring Australia has recently awarded us $4800; and we'll seek help from other organisations to host the final four).
(Please let us know if you'd like to take part in - or help organise - a workshop).
$2000 for web-based training and promotion tailored to the general public
$2000 will support us to tailor web-based training and promotional resources for the general public, supporting the workshops, as we work up to the big event.
Any extra funding...
...will be spent on an extra workshop. Each workshop will target a group of people in a different area, and/or with a different interest - bushwalkers in the NorthWest, retiree birders down the Channel, farmers in the Midlands. We're particularly keen to reach people who haven't done this sort of thing before. It's the best way to get more eyes trained onto the sky at the end of May - so, better quality information - and also results in more engagement with the joy of eagles and birds in general.
If we receive really substantial funding - more than we need for workshops, we'll spend it on: promoting and coordinating this year's eagle survey; analysing and reporting on the results to the public; continuing the work into the future, so that we can track population changes. The Tasmanian Community Fund has committed $250 000 to help us establish NatureTrackers - a long term community program to monitor multiple threatened species, including eagles and other birds of prey under Where Where Wedgie - but this is conditional on us raising matching funds. We have $100 000 to go...
Potential Challenges
If we don't have enough participants, we may not get enough eagle observations to get a meaningful population estimate.
Our big challenge is to get as many people trained up and participating in the survey as possible.
So - the sooner we get our website and workshops up and running, for the general public as well as schools, the better!