Bob Brown is taking on the most important High Court case of its kind in recent history, fighting for all Australians' right to protest.
In 2016, Bob Brown and Jessica Hoyt were arrested for peacefully protesting against logging at Lapoinya in NW Tasmania.
They were charged under Tasmania's harsh new 'anti-protest' laws. With huge fines and prison sentences, these laws attack the right to peaceful protest, a cornerstone of our democracy.
Governments across Australia are now copying these laws, to crush dissent on environmental, social, cultural and Indigenous issues.
These laws must be stopped now to protect everyone's right to peaceful protest.
Bob Brown has launched action in the High Court of Australia to overturn these draconian laws, so that Australians remain free to take a stand on important issues we all care about.
Jessica Hoyt, who grew up in Lapoinya, now a neurosurgery nurse in Hobart, has joined Bob in the High Court action.
This case is a huge undertaking, with an enormous financial cost.
But we cannot allow these laws to take hold, strangling our democratic rights.
Stand with Bob and Jessica, and make a pledge today to strike down these undemocratic laws, once and for all.
With potential legal costs of $250,000 or more, we are aiming to crowd fund at least $100,000 towards the legal costs that Bob Brown and Jessica Hoyt could face.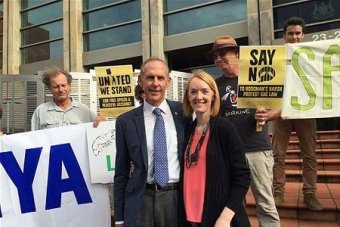 Bob Brown and Jessica Hoyt.
"If we don't overturn these anti-protest laws, they will trap everybody who wants to take a stand against something that's manifestly wrong in our country." Bob Brown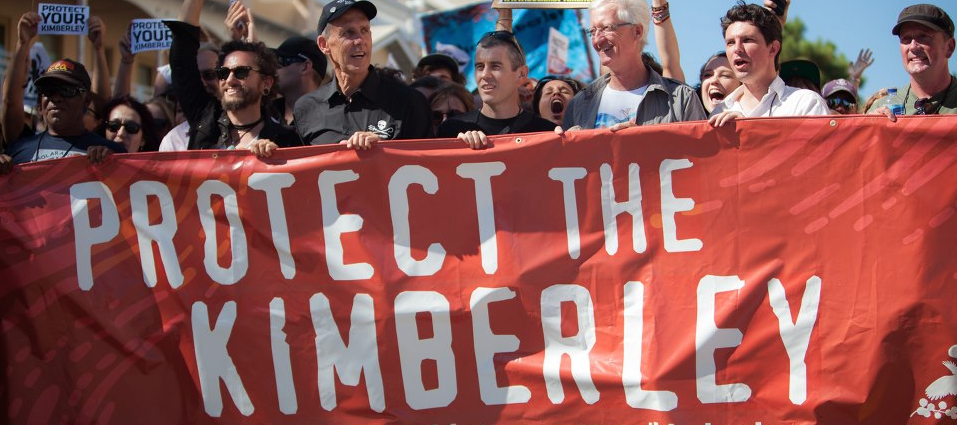 How The Funds Will Be Used
The financial costs associated with this case are massive, likely to be upwards of $250,000. Bob and Jessica could not take on this case without financial support to cover these costs.
All funds raised will be used to pay Bob and Jessica's legal costs if awarded against them by the High Court.
If they win the High Court case, all monies raised will be used for our Foundation's environmental campaigns to protect Australia's wild and scenic natural places of ecological and global significance.
Donations to support the High Court Case are not tax deductible.
The Challenges
A High Court challenge is a massive undertaking. It is emotionally and financially demanding, with the ever-present risk of huge costs if the case is unsuccessful. In that event, Bob and Jessica could face costs of $250,000 or more.
And yet, at stake is one of the most fundamental democratic rights - the right to peaceful protest.
In Tasmania, Premier Hodgman's Workplaces (Protection from Protesters) Act passed with Labor's support in 2014. It threatens peaceful protesters with initial $10,000 fines and with four years in jail for repeat on-site protests. These laws are now being aped across Australia by other governments keen to stifle public criticism.
A United Nations special rapporteur, Michel Forst, who released an end-of-mission statement after a fortnight in Australia, condemned "anti-protest legislation" in Tasmania.
From my discussions with the Tasmanian Government, it has become clear that the government had prioritised business and government resource interests over the democratic rights of individuals to peacefully protest, he said. I reminded the government that human rights defenders have a legitimate right to promote and protect all human rights, including the right to a healthy environment, regardless of whether their peaceful activities are seen by some as frustrating development projects."
I therefore recommend that the laws criminalising peaceful protests are urgently reviewed and rescinded.
These anti-protest laws demand a committed challenge in the highest court in the land, despite the considerable risks confronting Bob Brown and Jessica Hoyt.
The challenge we face is to ensure Bob and Jessica can mount a fearless case against these apalling laws, secure in the knowledge we have them covered, whatever the outcome.