Missed the campaign? You can still make a donation by contacting the producer directly:
+61 (0)427 509 608
Additional funds beyond the production target will be used to fully cover the cost to edit the film and compose an original music score. We'll pay for the digital files needed for cinema release; post-production scripts for subtitling; marketing materials for film festivals and digital press kits and posters. We will also cover the costs to create lesson plans for teachers as we aim to make the film available as an online education resource in schools and other organisations. It would be fantastic to know before we hit the road that we have the means to cover those costs and simply focus on making a great film!
Thank you :)
We are raising funds to make a film about a world first expedition
Five friends with a truckload of disabilities riding human powered tricycles 2000km from Australia's lowest point, Kati Thanda (Lake Eyre) to the highest point at the summit of Mount Kosciuszko (2228m).
"What could possibly go wrong?"
Duncan is blind
Conrad can't bend
Walter can't breathe
Daniel can't walk
Paul.... well, how long do you have?
These friends are riding from 15 metres below sea level to over 2 kilometres above it!
They're riding from THE BOTTOM OF KATI THANDA (LAKE EYRE) to the TOP OF MOUNT KOSCIUSZKO.
Together they have a range of disabilities – as if the trip isn't hard enough!
Five friends riding adapted bicycles 2000 kilometers over sandy desert tracks to eventually reach Australias highest peak.
The team will be starting out early September and will be riding until the wheels fall off (late October).
RUMMIN Productions will be alongside filming the blood the swearing and the tears.
This film isn't about the odds being against them because that's obvious.
The film isn't about sentimentality because they'll be too exhausted for that.
It's simple
This film is ultimately about five friends with varying disabilities driven by humour and adventure.
(Or, the film could be about a blind man trying to open his packet of biscuits while his hemiplegic mate is attempting not to ride them off a cliff, and in doing so they inadvertently inspire anyone and everyone who happens to watch!)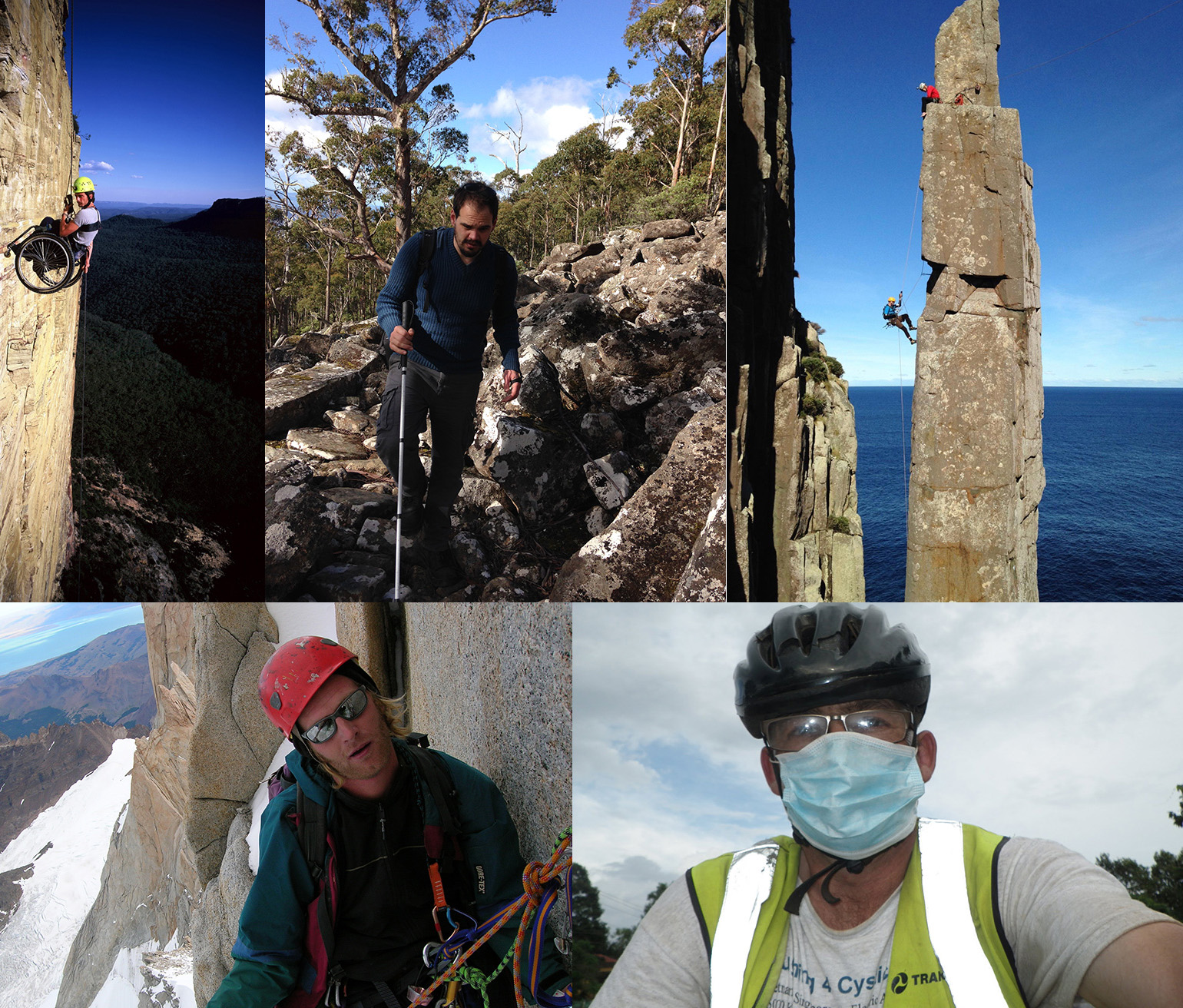 OK but why is this film important?
Well, in the words of Paul Pritchard:
"Being disabled does not mean you are unable. Everyone needs help sometimes and by helping each other on the ride, we will show that with a little help, everyone - disabled or not, is capable of extraordinary things. It's the journey of disability in a nutshell! - uphill, hard, tough and ultimately rewarding!"
We believe this valuable message will be centrepiece to a story that will evolve naturally throughout the expedition.
Luckily at RUMMIN Productions we specialise in filming all kinds of adventures. Thanks to fantastic crowd funders in the past, our multi-award winning short film DOING IT SCARED featuring Paul Pritchard was selected into the Banff Mountain Film Festival and is currently touring throughout 40 countries!! We guarantee that with your support we will work just as hard to achieve a wide audience for Lowest to Highest.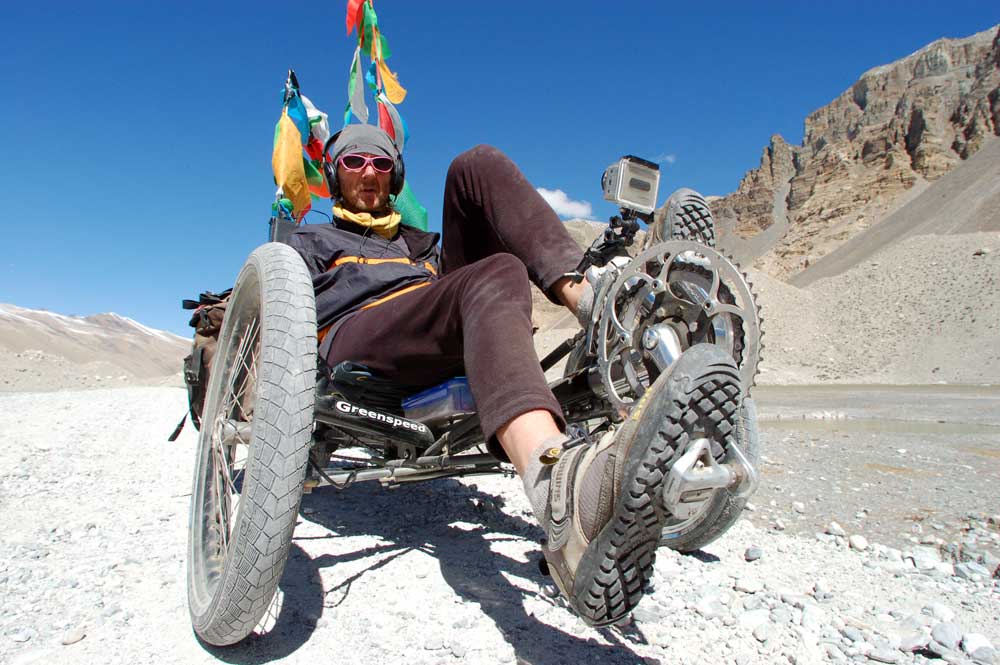 It's all about the team
There will be all sorts of challenges, obstacles, hardships, adaption.
There's distance, there's isolation, there's incredible endurance, there's ludicrous stamina (and that's just the film crew).
It's remote area filming, at times there won't be a chip shop for 300 kilometers.
So who are these crazy endurance specialists you might ask!
Paul Pritchard, Duncan Meerding, Conrad Wainsboroug, Walter van Praag and Daniel Kojta all have their own disabilities. But as a team they will cycle 2000+kms from the salt encrusted and sometimes muddy Lake Eyre, the lowest place in Australia, to the highest peak of our continent; Mount Kosciuszko (2228 meters above sea level). It will be a gruelling test for everyone, but particularly the riders where the first 700km is mainly on desert tracks.
What is a standard cycle for an able bodied cyclist might be the ultimate challenge for Walter Van Praag with 35% lung function (due to Cystic Fibrosis) or Daniel Kojta who is paraplegic and uses a hand-cycle. What is an easy hill climb for another is sure to be testing for someone like Paul Pritchard with half a working body (Hemiplegia). Paul will ride a tandem recumbent trike with Duncan Meerding, who is legally blind, thereby being his eyes.
This group of friends will work together to form a strong team and if they succeed it will be the first time anyone has ridden from the lowest point to the highest point of Australia in a single journey. They aim to complete the ride in six weeks beginning the ride around the 1st of September and aiming to arrive on the summit of Kosciuszko in late October.
You can read more about the members of the Lowest to Highest expedition team here - Lowest to Highest blog.

Their journey is being supported by World Expeditions who are providing a huge amount of logistical support on the ground. Inspired by Paul Pritchard's attitude to his recovery, which he describes as his hardest expedition, World Expeditions are keen to spread the word to inspire others, and have organised a speaking tour to help raise funds for the Lowest to Highest expedition. The speaking tour will run nationally, with the first event with Paul kicking off in Brisbane on th 6th of July.
You can find all the Australian tour dates and book your tickets online at www.worldexpeditions.com.

To celebrate the speaking tour, World Expeditions have also launched a special four day walk with Paul along Tasmania's wild coastline on his annual pilgrimage to the Totem Pole. The tour departs Hobart on 9 November, 2017. For more information contact www.worldexpeditions.com or call 1300 720 000.
How The Funds Will Be Used
Essentially this project is a labour of love for RUMMIN Productions. So we will invest an equivalent amount of in-kind support to produce and distribute the film to the widest audience possible. We are committed to producing engaging stories that may otherwise go untold. We have a fantastic relationship with Paul and a great track record with the success of our multi-award winning short documentary DOING IT SCARED which has reached over 300,000 people through festival screenings around the world, and is now available to stream through Pozible and Vimeo on Demand.
With your support we hope to raise enough funds to pay for our filming costs on location including:
Transport for crew & vehicle in Tasmania/ Victoria/ South Australia/ New South Wales - (2,000)
Accomodation and food supplies - (1,500)
Filming equipment hires - (500)
Communication - (400)
Insurances - (250)
We're also raising funds to cover post-production costs including:
The edit - (8,500)
Audio mix and sound design - (2,000)
Music composition - (1,250)
Colour grade - (800)
Hard drives - (600)
Office overheads - (1,200)
The Challenges
There are numerous challenges associated with making a film of this type. Specifically the logistics and the distances required to travel to follow the adventurers on their journey. At RUMMIN Productions we have considerable experience in remote area filming and are confident we have the skills to cope with the challenges.
The Expedition will be filmed from start to finish to produce a documentary film that will appeal to a broad audience.
There is a risk that the team may not be able to complete the expedition however this should not necessarily have an adverse effect upon the outcome of the film as the film will explore the journey and is not reliant on a given outcome.
With only one usable leg Paul depends on Duncan to get him through and Duncan depends on Paul's eyes. An example of how the entire team will work together to overcome challenges and obstacles, delivering a film that reveals the humour of the situations the team will no doubt find themselves in.
It will be an inspirational film about the protagonists' personal journeys from hardship to contentment.
With your support it'll be one heck of a great ride!