Thankyou so much to everyone that has supported this film in any way.
Shares, likes, donations, carrying tripods, making cups of tea.
You all know who you are.
Stories are the most powerful way to put ideas into the world today. Stories are what move us make us feel alive and inspire us. And this one is a beauty !
The funding campaign still has 50 hours to run all money raised beyond our goal will go into crafting this film and make it the very best it can be.
British climber – now resident of Tasmania – Paul Pritchard, was one of the leading climbers and mountaineers of the 1980s and 1990s, renowned for his hard and extremely bold first ascents.
In 1998 Paul was abseiling in to climb the Totem Pole in Tasmania when he dislodged a rock with his rope that hit him on the head, leaving him with a severe head injury that he was lucky to survive: All I wanted to do was go to sleep but I was certain that if I did so it would have been the last sleep I ever made.
The aftermath of the accident left him with hemiplegia, which means he has little feeling or movement in the right side of this body. Despite this disability, Paul's continued to live a life filled with adventure: "That accident on the Totem Pole was the best thing that ever happened to me.

Eighteen years later Paul returns to the Totem Pole to find out if he has recovered enough to finish the climb.
There are a thousand reasons not to climb a mountain: rock-fall, hypothermia, falling off, avalanche, altitude sickness, severe weather or just the hard work of it. However, there is but one singular reason to climb when you look at it carefully.

This is a film about an extraordinary man on an inspiring life journey, his continuing recovery from a crushing injury and the never waning desire for adventure. This is a film about determination and acceptance, patience and humility, grace, and ultimately, freedom.
69 kilo's
65 metres
126 one arm pull-ups
Its a very scenic place to have a head injury, that's for sure!
Paul Pritchard
The film aims to reach a wide audience through screenings at international mountain / adventure and disability themed film festivals and personally by Paul through his ongoing public speaking tours and presentations to Hospitals and Rehabilitation centres.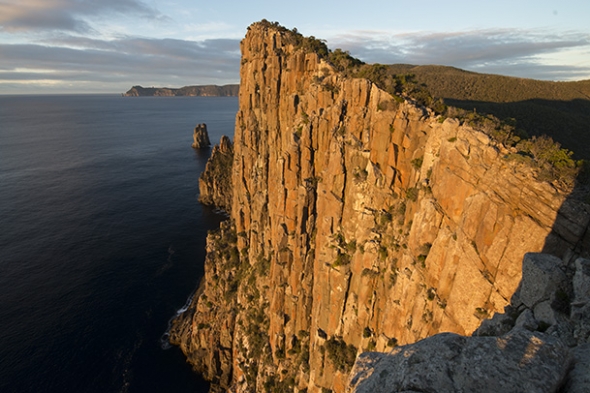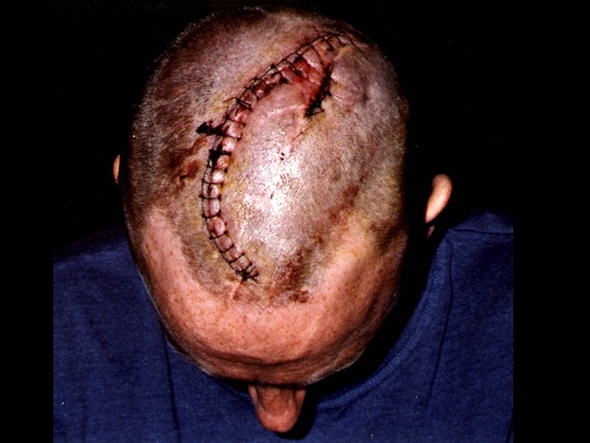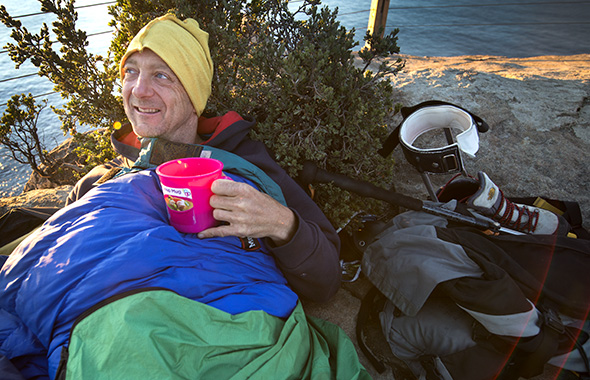 Some Of My Previous Work
Catherine Pettman and Matthew Newton head up Rummin Productions.

Rummin are a Tasmanian based film and digital media production company specialising in cinematic documentary, narrative video and digital media projects.

Rummin believe storytelling is the most powerful way to put ideas into the world today. Stories are what move us, make us feel alive, and inspire us.

We collaborate with NGO's, Government and ethical businesses to create work that spans television, theatrical, online learning and site-specific installations.

We strive to find powerful and transformative true-to-life stories and leverage some of the best creative talent to share them in ways that bring them to life with a balance of imagination, innovation and authenticity.


How The Funds Will Be Used
The funds will be used to finance the edit of the film. Essentially this project is a labour of love. A large group of Paul's friends came together to help him manage the climb and ensure his safety. Rummin Productions in association with Ignite Digi filmed the climb as it unfolded from every angle including from the air through the use of drones.

We are now raising funds to get the incredible footage into the edit suit and craft this story into a powerful documentary that will be engaging and inspiring for able and disabled viewers alike.

Budget
Editor fees / studio hire - $7500
Sound mixing / music rights - $1500
Mastering of finished film - $1000

The Challenges
The greatest challenge we face with this project is time. To date all the work done on this project has been pro bono. Our aim is to get the film finished as soon as possible in order to send it to this years round of film festivals. If we continue to proceed without funds it will inevitably take longer. With your support we can get the the fantastic footage and interviews we have into the hands of a professional editor and keep the momentum going.

Unlike other film projects this is one is in the can - we've already had an extremely successful film shoot and the story is incredible. All this project needs is a modest injection of funds to see it realised.