Help solar power Bellwether Community Winery!
Hello friends, we'd love your help.
Bellwether community winery is going off the grid!
As part of our journey in becoming more self sufficient and lessening our environmental impact, we are going to solar power our community winery and beautiful camping sites - and we would love your help in making it happen!
As thanks for your support we are opening up our doors with incredible food, wine and shared table experiences. Read on to learn more about the unique opportunity to invest in our sustainable future, and the chance to enjoy the fruits of our special community winery.
Meet Bellwether
Bellwether is a small winery in Coonawarra that likes to do things a little differently. We have spent seven years renovating an old stone shearing shed in Glen Roy (built by Chinese migrants in 1868) to now be a boutique community winery, a kitchen, a produce garden made from recycled materials out of our shearing shed and a camp site. What once held sheep now holds our wine press and barrels with the old wool table serving as the centerpiece for wine tastings, events and community conversation.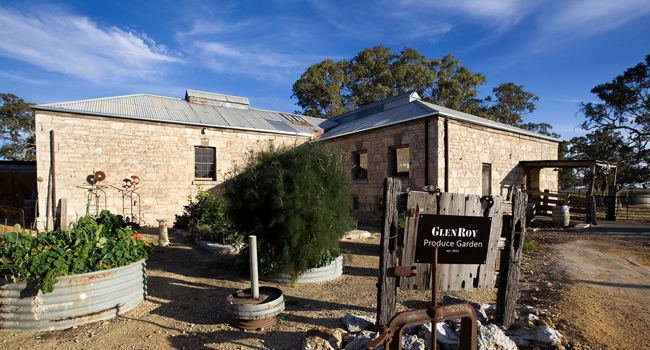 Since our launch seven years ago we have succeeded in making low interference wines in the humble surroundings and been grateful to win awards for our efforts. Our cellar door has been described by a journalist from the Australian Financial Review as being 'like nothing I've encountered anywhere in Australia'. We've been lucky to host musicians such as Archie Roach for special events and had the local Afghan women as guest chefs, and we are blue ribbon winning garden.
Our ambitions have always been modest and community minded. Our mission is to give people a unique regional experience that includes a shared table of food, wine and inspiring conversations.
Why solar power?
Behind our winery we have built a thoughtfully spaced campground for a maximum of 40 campers, with a communal fireplace. Power and water has been put into place at each of these campsites along with the foundations for a camp kitchen.
At the moment we have five 'powered' sites, but can't turn on the remaining five sites as we are on an old power grid. We also need to grow our ferment cellar to help increase our wine making capabilities. So rather than pay to tap in to the 20th century power grid we want to invest in solar power and go off-grid to become self sufficient in keeping with our ethics and philosophy.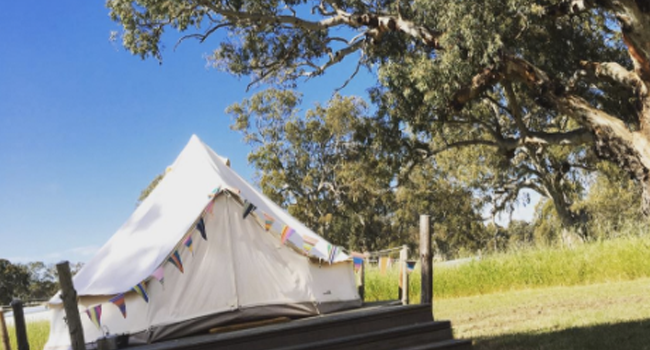 We therefore invite you to come and experience our beautiful place, enjoy our unique hospitality, and at the same time become investors in our sustainable future.
In short we invite you to become a 'Bellwether' and by doing so play an invaluable role in shaping our beautiful Glen Roy community winery, our Bellwether wines, our veggie garden, our events and the footprint we leave on the world as well as the future of Australian wine.
Meet Sue
I'm Sue Bell and I'm the founder, winemaker, and chief gardener at Bellwether community winery. I have been producing wines at Glen Roy since 2012, but only recently opened our cellar door to the public.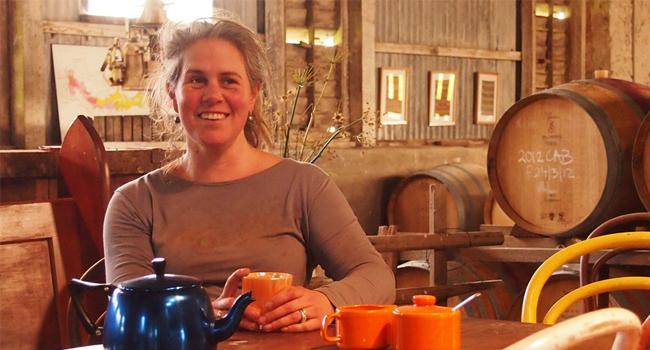 With the renovation of Glen Roy, I have created an environment that brings together my strong views about how we enjoy wine as well as nurture health, supported by food and education. I regularly judge at wine shows, have been lucky enough to win some prestigious industry awards, but count the time I won the blue ribbon for veggies at the Penola Show as my finest! I am currently trying to master the art of sourdough bread making.
The close-knit group of growers and local community are at the heart of Bellwether, and we welcome you to become part of this special group with your own contribution to Glen Roy's sustainable future.
How The Funds Will Be Used
We have paid for the infrastructure of power delivery to the winery, kitchen, bathroom and campsite and we have also installed a new roof to underpin our future solar panels. We are keen to use the latest in the ever adapting technology, yet keep our operation simple to maintain.
Your funds will be used to pay for solar panels and batteries.
To date our investment stands at over $500,000. We need $45,000 to fund our solar system and are therefore looking to crowdfund $25,000 of this and rewarding supporters with unique experiences at our beautiful place and by doing so become a founding 'Bellwether' or member of our Wine Club.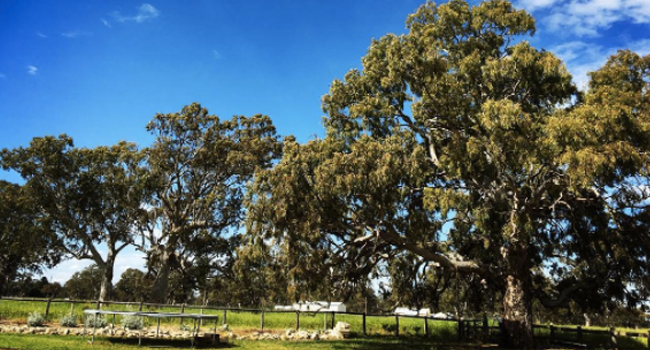 The Challenges
1. Is Bellwether committed to this project?
YES! We have invested significant funds setting up the necessary infrastructure. We are all ready to go, we just need the solar panels and batteries. This is where you come in.
2. Will this happen in the projected time frame?
The crowdfunding campaign will be a big boost to keeping our project on track. If we don't reach our target, we will have to delay the installation of our solar panels and our ability to go off grid, but rest assured we will make this happen. Bellwether has faced setbacks before and we have always managed to adapt and innovate to survive. We are still an operating business with a dedicated vision to ensuring a sustainable future.
3. Will your support havge meaningful impact?
We recognise that $25,000 is a big sum – but it will make an immeasurable difference to ensuring the continued sustainability of our business and our footprint on the world and our patch of local earth. If you value independent, authentic businesses and love what we are doing here at Bellwether, we would love to involve you in our sustainable future!
4. Can I still get involved, even if I can't travel to Coonawarra?
Yes! We have tailored some of our rewards so you can enjoy them wherever you are, however we must impress upon you just how special it is here. Our guests stay connected to Glen Roy long after they have left. We recognise that Coonawarra is a long way from most people – but once you get here we can promise you a unique experience that you can't replicate anywhere else in Australia. Visitors relish their trips to Glen Roy shearing shed, their stays at our camp sites, our home cooked food made from fresh veggies from our garden and of course our wine.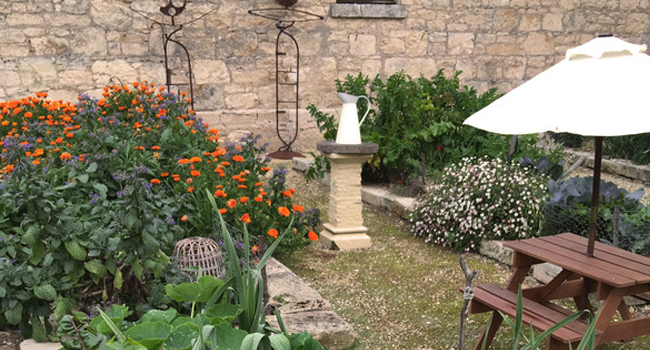 Rewards
The rewards are listed out in the column to the right hand side of this page. Get in before they run out!
We have laboured over them to offer a truly unique taste of Bellwether and Glenroy. We can't wait to share it with you. Thanks for your contribution to helping Bellwether go off grid. We hope we can make this happen.
Cheers, Sue Bell and everyone at Bellwether.