*****WE ARE FULLY FUNDED!******
Thanks to everyone for your support!
_______________________
UNBOXING OF THE GYENNO ONE:
_______________________
AS FEATURED IN: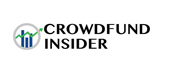 _______________________
The story of Gyenno One
As a big fan of wearable technology, I was always on top of the current trends and searching for the ultimate wristband I am happy with. Unfortunately none of the existing ones on the market ticks all my boxes, most problems are around size, battery life, user experience and cost.
That's when I started to think maybe I can make my own, I can create a new wristband for myself. I wanted the wrist band to be simple, well designed, packed with all the necessary functions but not over cluttered. I wanted it to be suitable for sports people, business man as well as trending hipsters.
That's when Gyenno One was born.
I particularly crafted functions like the phone reminder, sleeping and activity monitoring, wireless charging, water proof as I believe these are the most important parts of a smart wristband.
It is really just to make the wristband I wanted, available to everyone, simple, useful, carefully crafted with high quality, that's all.
——Founder of Gyenno Kang Ren 7th May 2014
_______________________
After countless refinements, we've crafted an exciting new wristband that's the perfect combination of sophisticated e-bracelet and sleek design. The Gyenno One is an exciting new wristband that monitors your fitness and sleeping patterns, with an overall focus of improving your health and productivity.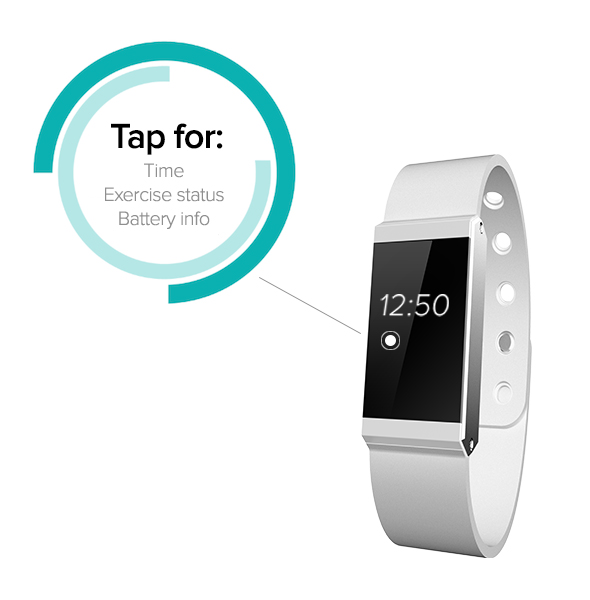 How can Gyenno Technology make it so affordable?
We've been able to make this product accessible to everyone because our team and our manufacturers are both located in ShenZhen, China. Learn a little about
'Made with China — Makers in Shenzhen' - TechNode
Crowdfunding will make it possible for us to cover the costs of manufacturing the product whilst allowing our first supporters to get theirs hands on the product before anyone else.
As we've had so much support and feedback during our development and pre-release phase we will be doing a limited run of Gyenno One at the discounted price from USD$69 (see rewards). So thank you to everyone and please keep supporting our team's dream and passion.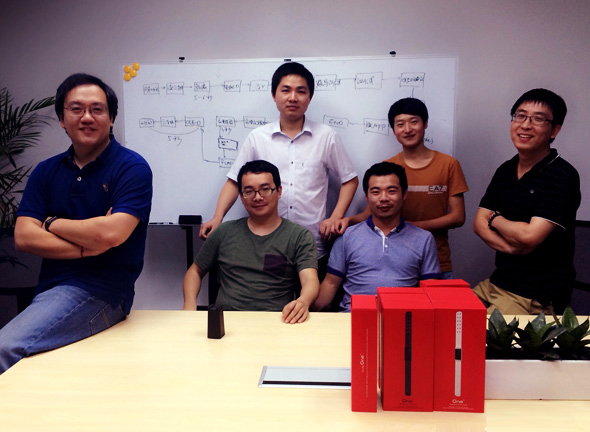 项目介绍
GYENNO One的诞生记
作为一个数码狂热发烧友的我,在穿戴类产品开始流行的初期,也义无反顾的投入了搜寻理想产品的大军中,但一段时间之后,却发现市面上的产品不免各有缺憾。手环类产品,小巧之余不免功能单一,手表类产品功能丰富,但多数功能略显鸡肋,并且会带来体积、续航、体验、成本等各种弊病。
那么为什么不能有一种产品,取众家之所长,博大家之所爱呢?所以我想自己定义一种跨界的产品,综合手环和手表中真正实用的功能,不做大而全,而做小而精。实用的功能,辅以精确的算法,外加精致的外形,让无论是运动发烧友、商务人士、抑或是潮酷人群都能够在这款产品上找到属于自己的亮点。
于是,One就诞生了。
个人提醒,运动睡眠,智能闹钟,智能活动监测引擎,无线充电,完全防水,精巧设计与工艺。
所有一切只是为了我们心中的智能配件:
简单,精致,实用,易用,静默自动,无需干涉:)
GYENNO创始人
任康
2014.5.7晚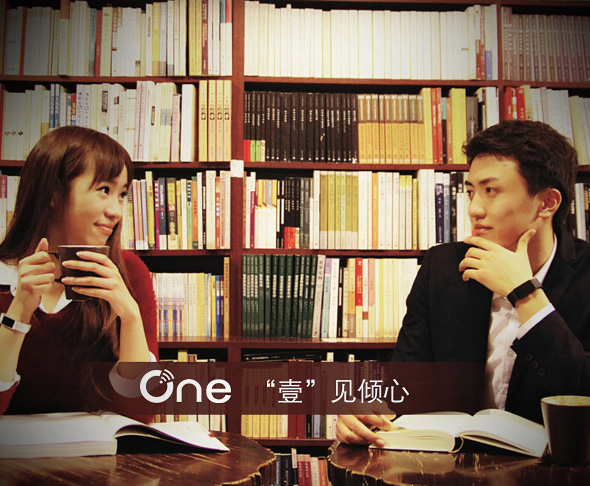 精准非常的活动监测
炫酷至极的无线充电
实用给力的来电提醒
强悍持久的使用时间
它就是GYENNO One
极简风格的智能腕带
无限可能,All in One!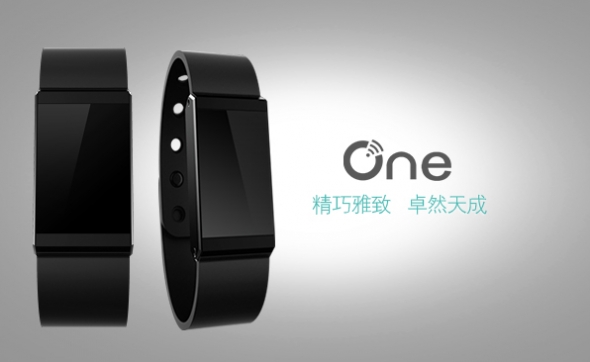 它的精巧雅致
源于每一次的精雕细琢
智能手环融入手表灵魂
无按键和表面细腻处理
呈现浑然一体的轻巧机身
康宁大猩猩三代玻璃表面,坚若磐石
令人爱不释手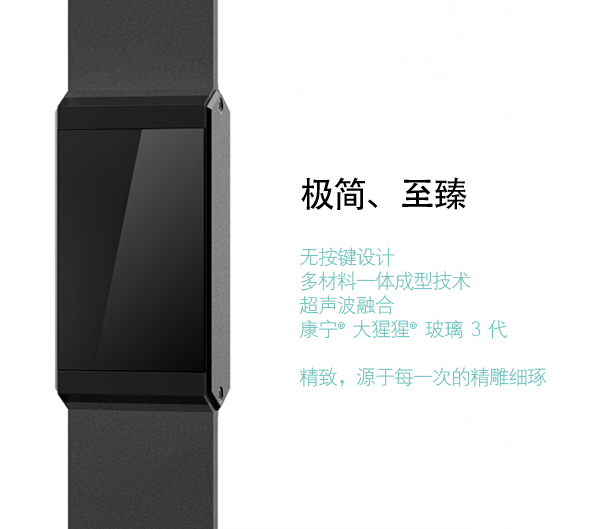 它简而不减,小却大有可为
通过TapTap体感操作技术
只需轻轻敲击屏幕两下
随时切换"时间"、"运动数据"以及"电量"
无按键,使用依然怡然自得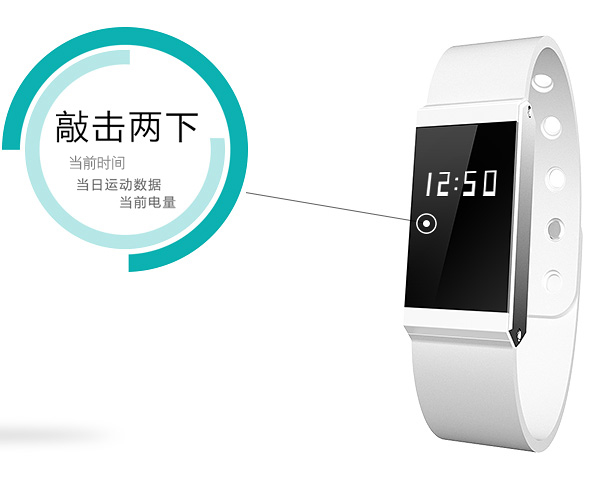 还在为错过重要电话和短信而烦恼?
通过蓝牙4.0的实时连接,One能够第一时间得知任何一次来电和短信
震动+屏幕图标显示的方式,醒目之至,一目了然
支持原生日历程序中的事件提醒
当每一次事件到来
One能够及时通知您
商务、约会、生活计划
井井有条,游刃有余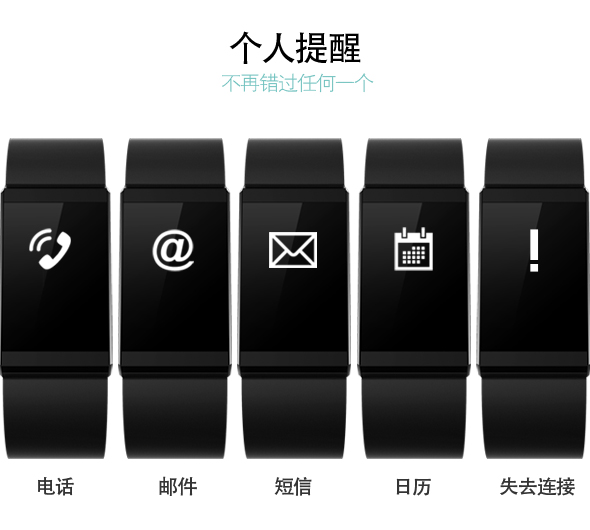 * 目前,短信提示功能仅支持Android系统,我们将在未来的iOS版本中添加该功能.
* 邮件将在未来的第二个APP的正式大版本中得到支持,将同时支持iOS和Android.
它拥有革新的充电方式无线充电,彻底摆脱线材的束缚
就连静置桌面的充电底座也如此赏心悦目
轻轻一放,充电原来如此简单
而做到极致的结果
就是在1.5小时极速充电后的15天连续使用
强悍的低功耗优化,带来源源不断的强劲动力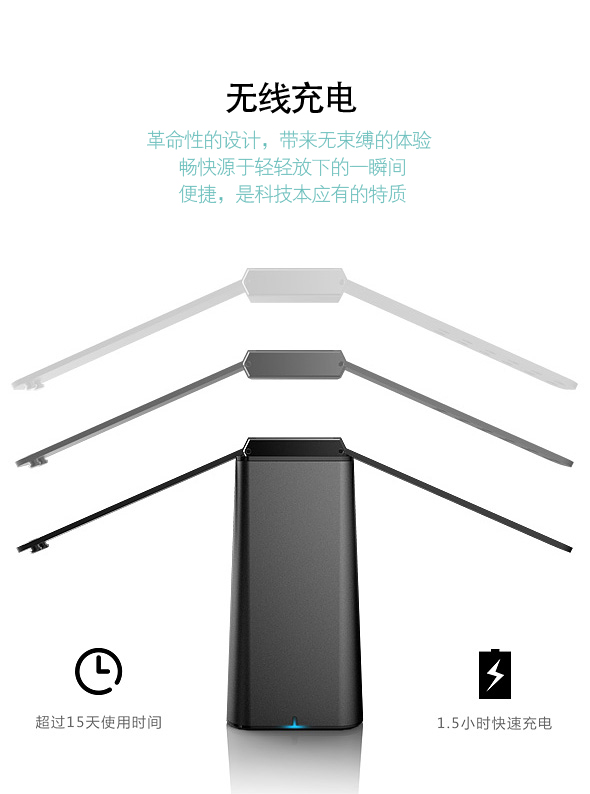 步数,卡路里消耗,里程?
One能做到远远不止这些
运动目标的量化,每天典型活动数据的统计,都是它的拿手好戏
而且它还能统计出你的整体睡眠情况
包括入睡时间与睡眠时长,以及睡眠中的深浅睡眠比例
而这一切,都是全自动化,无需您的任何干预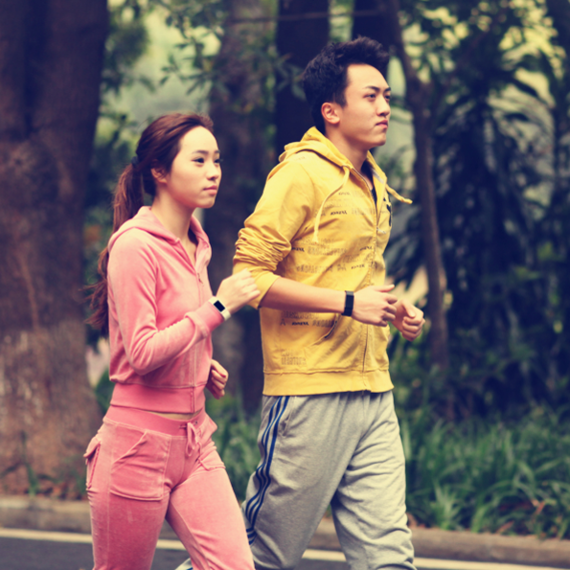 One内置先进的Gyenno-X活动跟踪引擎精准的运动检测
能够动态识别多种运动状态
结合One APP,助你精确管控运动计划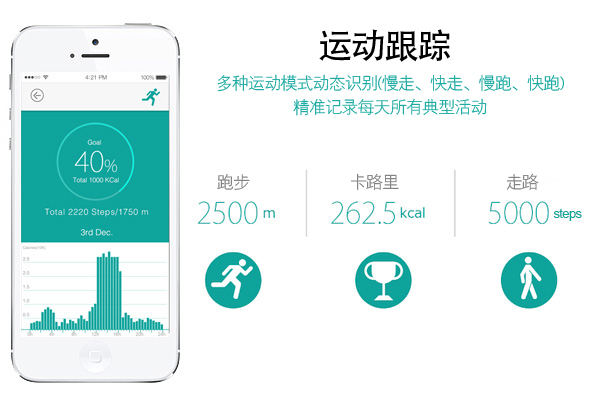 One同时也是你的智能睡眠管家
Gyenno-X的强大在于自动区分运动睡眠
不同于市面上大多数手环
它能够自动对运动和睡眠进行识别切换
并记录下对应的数据信息
这一切都不需要您的干预,完全自动完成
不经意间,One在全面掌控您的睡眠情况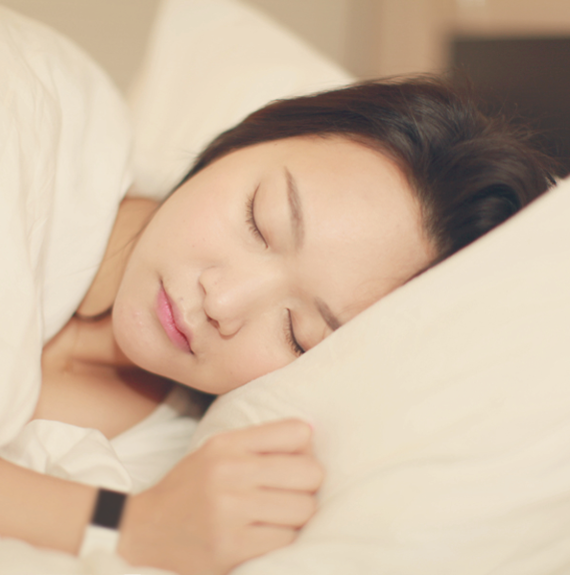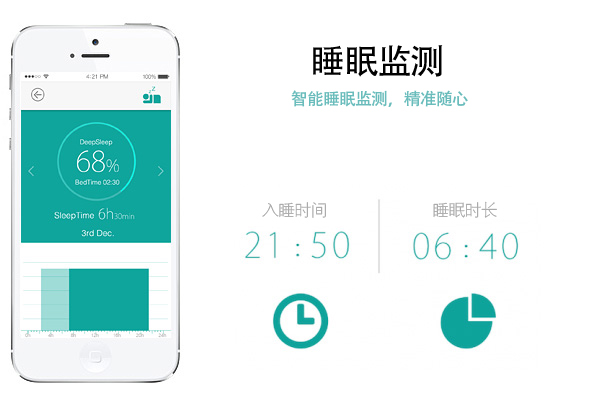 你是否会因为以下情况而苦恼万分?
明明10点才上班,却被8点上班的那位的闹钟给吵醒
小宝宝的牛奶热好了,手机闹铃却把宝宝也吵醒,一时间手忙脚乱
安安静静的会议室,突然传来一声刺耳的闹铃
而现在,One带给你的是一种闹钟的全新体验
无声的震动,比刺耳的闹铃更柔和,却更有效
在通知自己的同时,不打扰周边的任何人
如果你在睡眠,One还能够在你闹铃前的15分钟内检测你的身体翻转活动
然后选择最容易唤醒你的时候将你唤醒
原来安静、智能和闹铃也能够如此和谐统一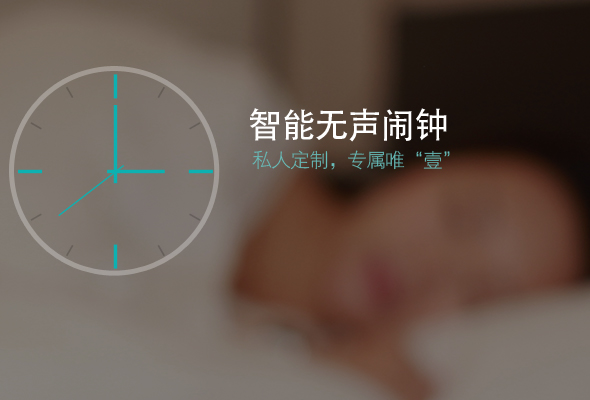 它完全防水,可浸泡
利用无接口设计和超声波密封技术
达到100%防水
无论户外运动、游泳及淋浴
都可尽情享用,无拘无束!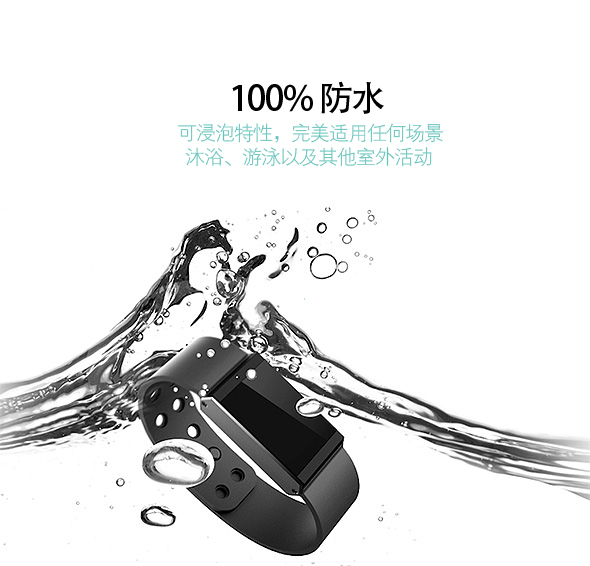 有必要时,它也可以独立工作
运动锻炼时没有手机怎么办?
如何知道当前跑了多少距离?
搭配0.5寸高清OLED显示屏
即使离开手机,也可轻松查看当天运动信息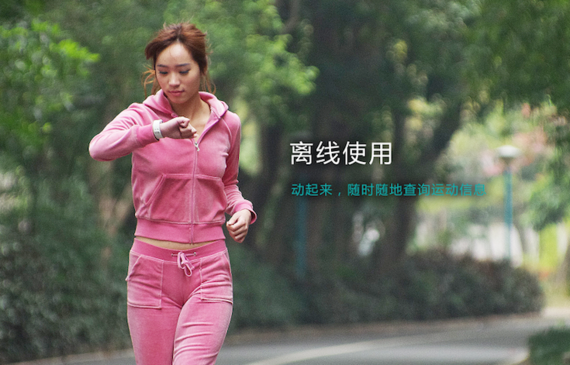 它的佩戴同样令人畅快
精心的人体工学设计
医用级外壳及腕带材料
带来极其舒适的24小时佩戴体验
Once on,Always on!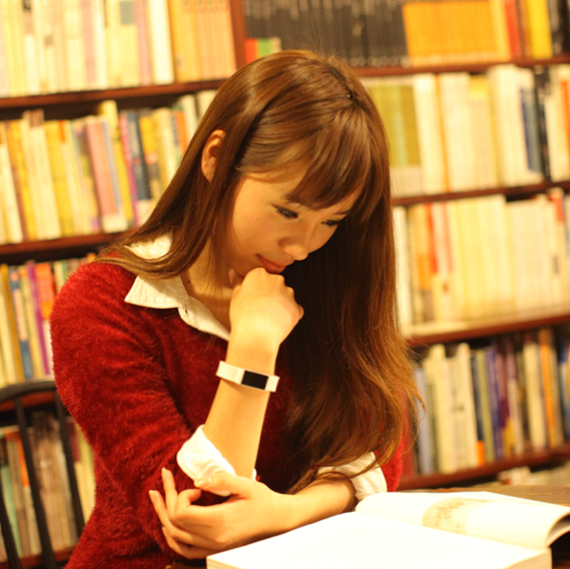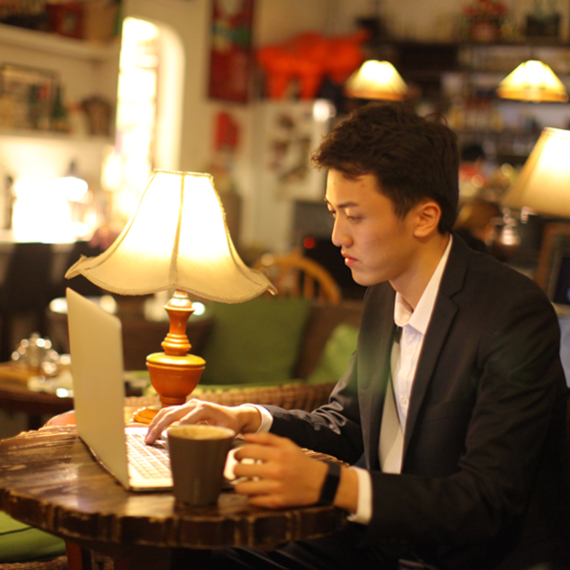 One同时支持iOS和Android*
只要你拥有智能手机
就能轻松体验One带来的一切科技
*Android支持的具体机型,请查阅GYENNO官方网站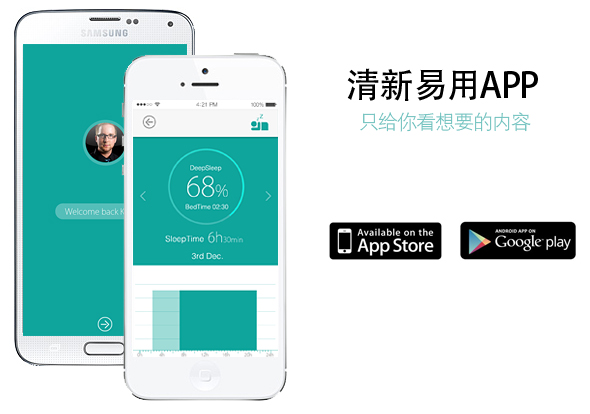 ************** 一切精彩,尽从GYENNO One开始 **************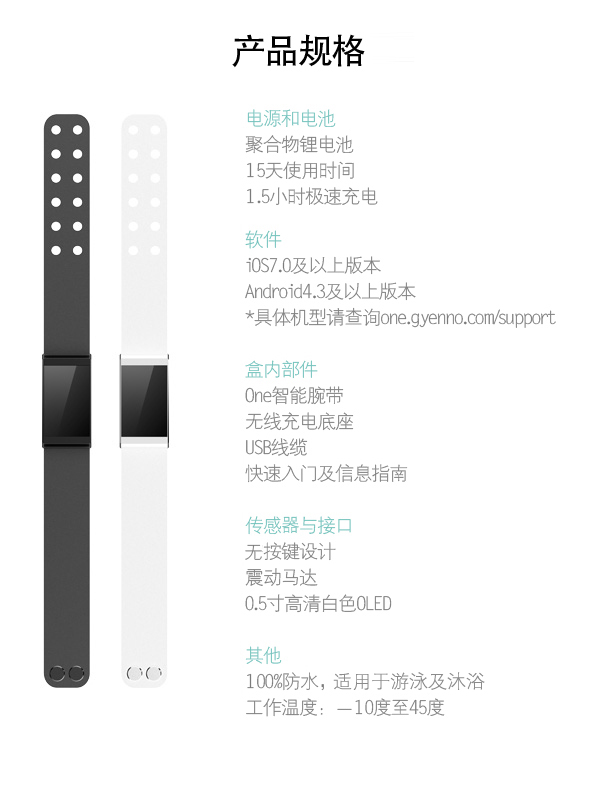 关于我们:
我们是一支年轻疯狂激情高效的团队
拥抱新兴技术,想像天马行空
极致是我们的渴望,完美是我们的追求
简单实用,赏心悦目,是终极产品目标
这就是GYENNO Technologies(臻络科技)
以新兴科技,丰富人们生活。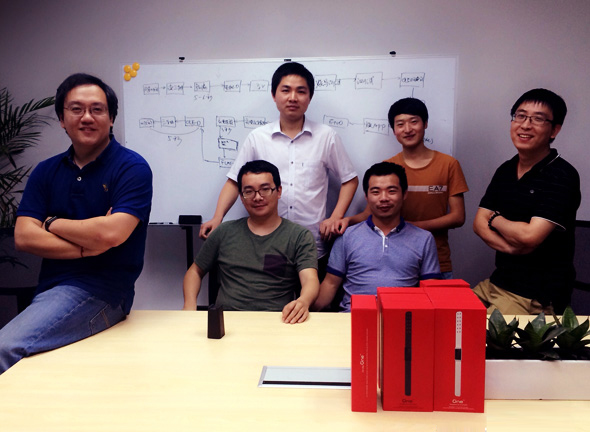 在设计和制造One的过程中,不可避免的遇到了大量的困难和不可预知的问题。
当然,这些问题我们已经一一解决,期间的艰辛,只有团队内部才能知道。
难关1. 结构和工艺
确定ID之后,如何做到小型化和坚固成为了阻挡在我们面前的一个大障碍。
初期的方案,使腕带包裹住机身本体再通过螺丝固定,但发现弯折之后容易出现巨大的缝隙。
不得已,我们采用了一种手环界还未曾使用过的工艺,我们叫它不同材料的一体成型技术。
通过使用这种技术,我们使腕带和机身本体这两种性质完全不同的材料,通过分子连接的方式结合在一起,拥有极强的连接力,彻底解决了缝隙问题。 同时由于再也不需要腕带的包裹,从而使得机身宽度缩小了10%。
我们为了此工艺花费了40多天的时间调试研究,但最终的效果令人极为满意。
难关2. 外型设计
为了突破市场上同质化严重的外观环境,我们找来年轻优秀的设计师魏民(佳简几何创始人)共同对手环的外观进行重新定义。
无数次的构想推翻,无数次的细节修正,包括对于包装的设计都不放过任何一个细节。
我们为的是精益求精的产品,极致的细节追求,精巧雅致是产品给我们的完美回报。
难关3. 无线充电
无线充电本身是一种相对成熟的技术,但一旦面临小型化,问题就接踵而至。
效率低下,体积过大,充电时间过长,都是技术瓶颈。
团队强劲的工程师们彻夜奋战,这就是一个攻坚的过程。
75%的转化率,0.7mm的厚度,1.5小时的充电时间,这就是我们所做到的。
难关4. 材料与定制
为了做到一款真正精美的产品,我们不但从材料本身入手,同时也引入了大量的定制结构件,是的最终的产品能够无限接近渲染图呈现的效果。
如玻璃的选择,我们就经历了:亚克力 到 玻璃 到 普通钢化玻璃 到 高端钢化玻璃 最后到 康宁大猩猩3代的过程。
而腕带的选择,我们也经历了:硅胶 到 TPU 到 TPU+硅胶 再到 食品级复合材料。
再如螺丝,电池,铝片,包装材料等,无一不是费尽心思选型和定制。
最终呈现在大家面前的产品,背后是这些追逐细节的日日夜夜。
难关5. 低功耗
智能硬件设备最大的应用瓶颈在功耗和续航,谁也不想1-2天就将设备取下充电。
但我们又需要设备24小时监测我们的各项活动数据,需要实时的推送我们手机上获取的事件信息。
如何同时兼顾这两点,低功耗算法优化是真正的关键。
无数日夜,为了达到预期的续航时间,我们从10几个毫安到几个微安的调低整体待机电流。
努力的结果,就是正常使用15天的强劲动力。
难关6. 防水
真正的方便,就是无存在感的佩戴,任何场景都可使用。
为了达到这个目的,对防水的要求就提升到了一定的高度。
为了达到全防水的效果,我们不但引入了无线充电,同时也取消了物理按键。
通过算法的编写,来识别用户的敲击动作,从而达到替换物理按键的目的。
采用视窗区域透明镜片一体化成型技术,以及超声波焊接的工艺,让整个内腔达到完全的物理封闭。
最终,可浸泡的特性,让One可以真正全天候佩戴。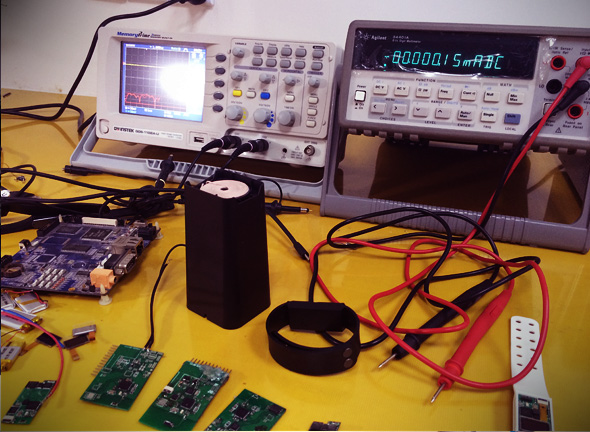 以上的这一切都为了
简单,实用
给生活带来真正的便捷和改变
以及
开盒时的那一抹惊艳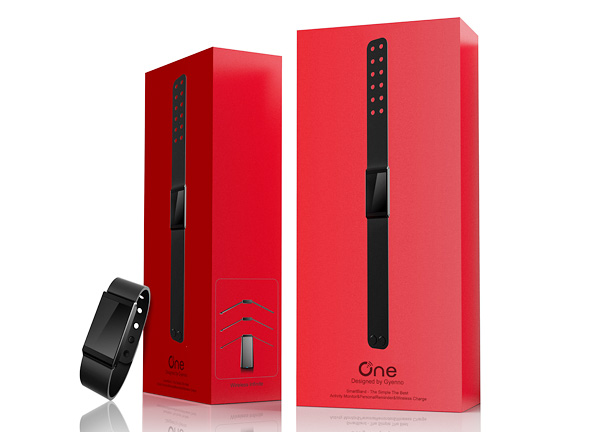 引自雷锋网的GYENNO One工程机开箱图
(注:工程机和正式产品的精致程度还会有区别,正式产品的细节会比工程机还要好很多哦~)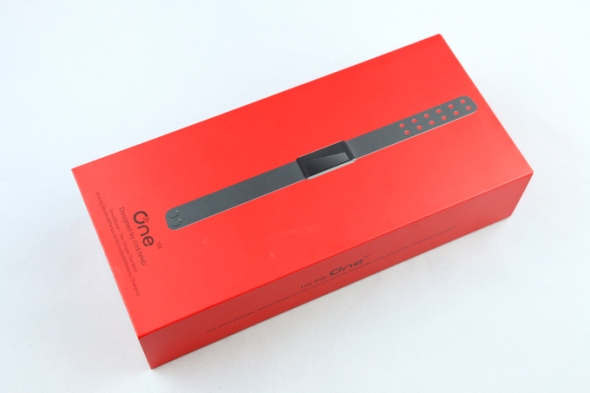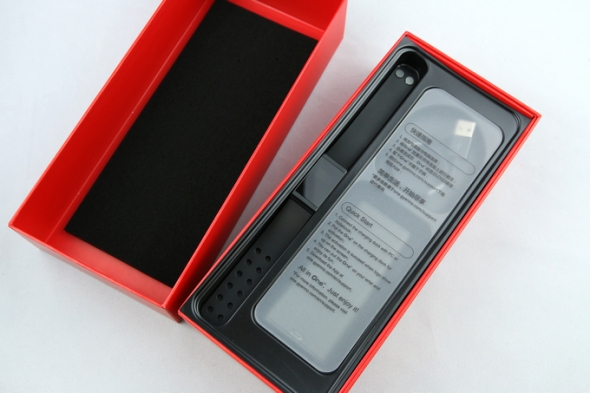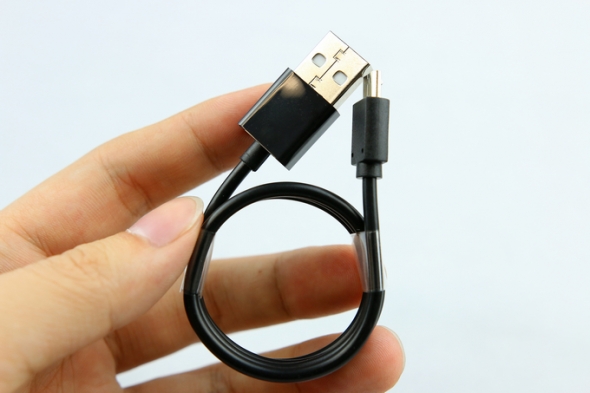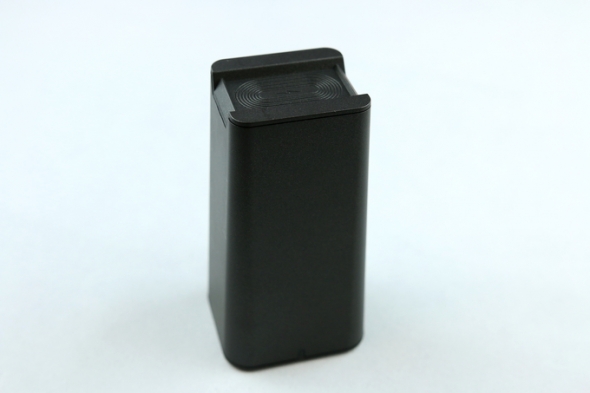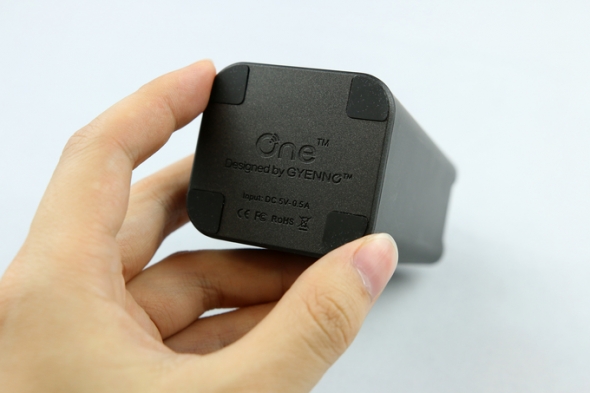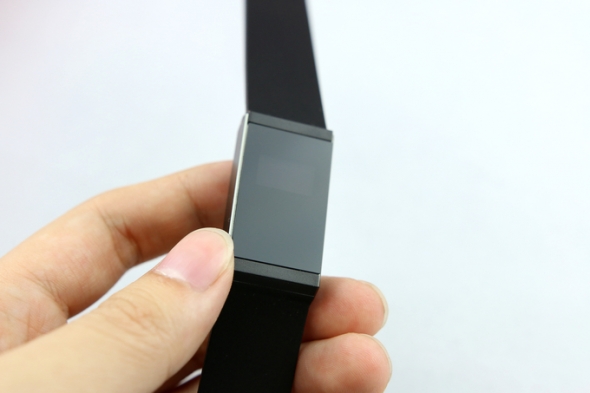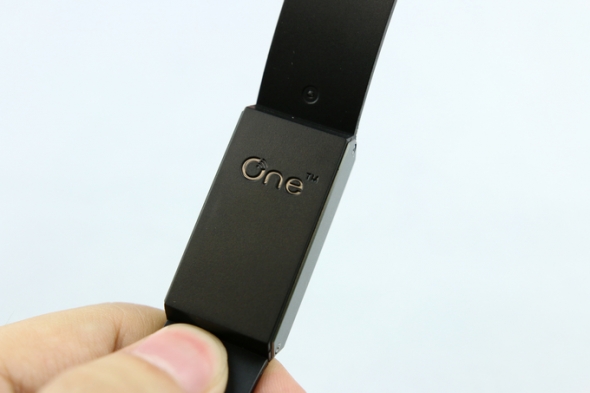 图片来源:雷锋网开箱体验
http://www.leiphone.com/gyenno-one-smartband-open...
目前支持的设备:
iOS:iPhone4s及以上,iPad mini2,iPad 3及以上 (iOS7.0及以上)
Android:三星Galaxy S3,Galaxy S4,Galaxy Note II,Galaxy Note III (Android4.3及以上)
*我们依然在努力的让更多的设备能够与One互联,它们将出现在不远的将来。
项目进展:
*2013.10月 创意+头脑风暴[已完成]
*2013.10月至2014.1月 ID设计,原型机诞生[已完成]
*2014.2月 模具设计及开模,功能完善及稳定[已完成]
*2014.3月初期 产品发布[已完成]
*2014.3月 功能稳定[已完成]
*2014.3月中下旬 内测活动申请 [已完成]
* 2014.3月底 内测产品小批量试产 [已完成]
*2014.4月 内测产品发货[已完成]
*2014.5月 量产、正式产品发货[待进行]
关于发货:
1. 我们将于众筹(持续30天)结束后30天发货;
2. 中国大陆的用户包邮顺丰;
3. 海外客户需要额外支付邮费(130元/台);
4. 大陆顺丰的时间为3-4天;
5. 海外物流的时间为20天左右,如需清关则时间会更长;
6. 海外客户如遇到清关问题,相关关税需要客户本身承担;
最后,冲击众筹金额,到达阶段目标会有额外超给力回报哦~
同时还有一个有机会免费获得GYENNO One
具体活动关注我们新浪官方微博:@GYENNO臻络科技
你们的支持,就是我们的动力,骚年们,开始吧!~
在支持后,如有任何疑问,可以随时通过以下方式找到组织:
QQ群:372432090
官方邮箱:one_support@gyenno.com
微信公众账号:Gyenno
官方网站:one.gyenno.com
Apple and Android App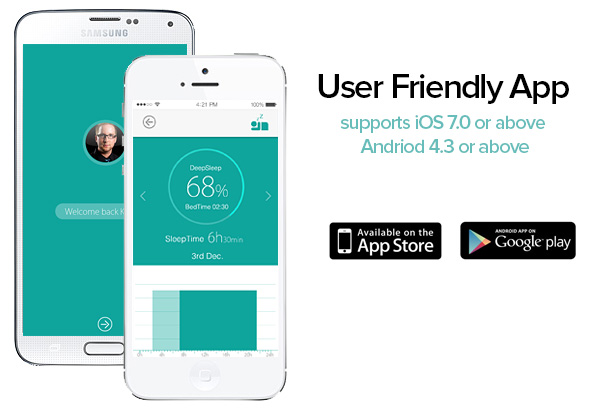 Our user-friendly app pairs with your wristband and provides a simple way to track your exercise and sleeping patterns. High definition OLED display provides you with a report of essential data without pairing with a mobile device.
GYENNO One currently supports the following mobile devices:
iOS:iPhone 4S and above,iPad Mini 2,iPad 3 and above (iOS7.0 or Above)
Android:Samsung Galaxy S3,Galaxy S4,Galaxy Note II,Galaxy Note III (Android4.3 or Above)
We are working hard to get other devices to work with GYENNO One and aim to add more to the list in the near future.
Simpler and Smarter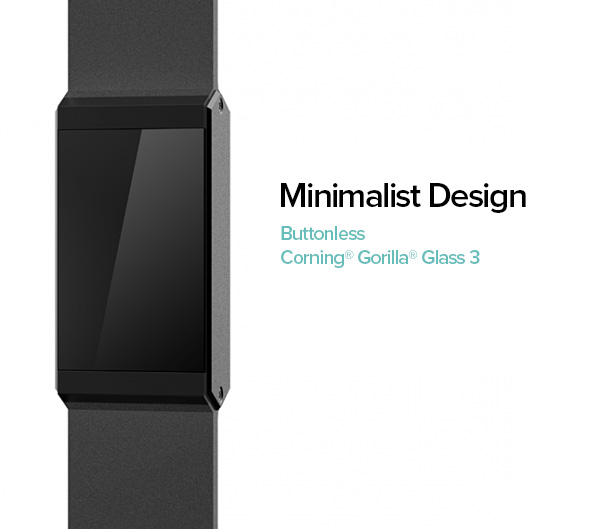 While the Gyenno One is petite, it has a highly technical core system. The use of
Gorilla Glass III
gives its buttonless surface a polished finish. It's the only wristband on the market with a buttonless TapTap control system, allowing you to monitor your physical activity, check time and battery info with double tap.
The Gyenno One is the only smart wristband that is 100% waterproof, which makes it perfect for outdoor activities, swimming and bathing.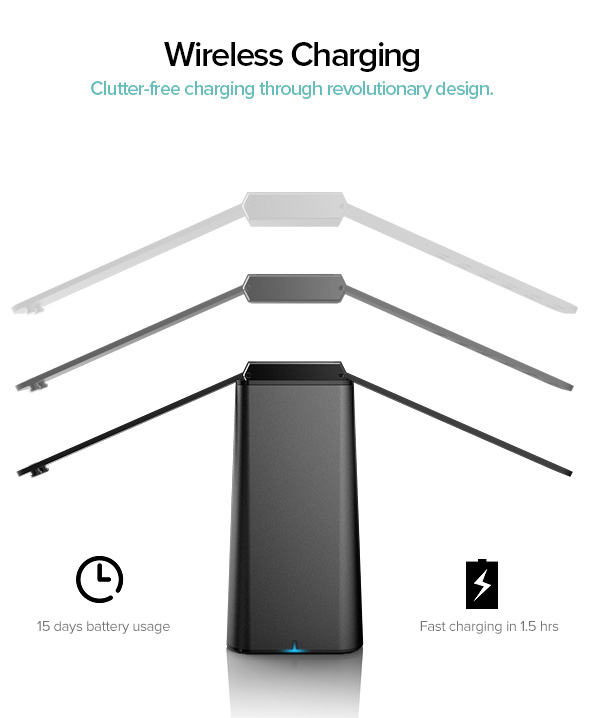 Wireless charging and pairing completely eliminates the clutter of cables. The charging dock is engineered with the same sleek design as the wristband, providing you with a smooth charging experience.
The integration of technologies means your wristband can wirelessly sync with your mobile device, making it easier to transfer data.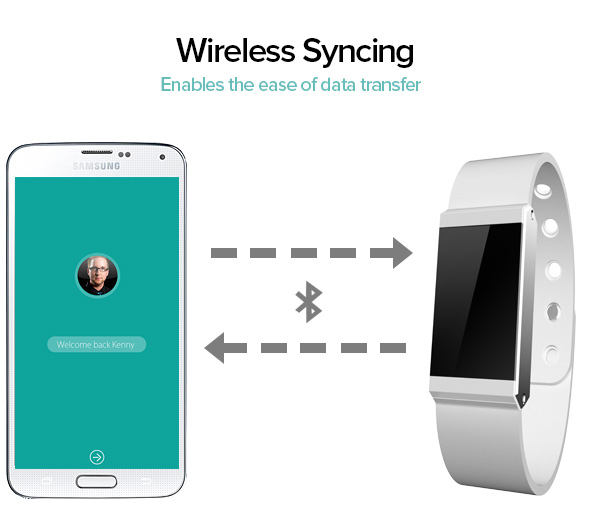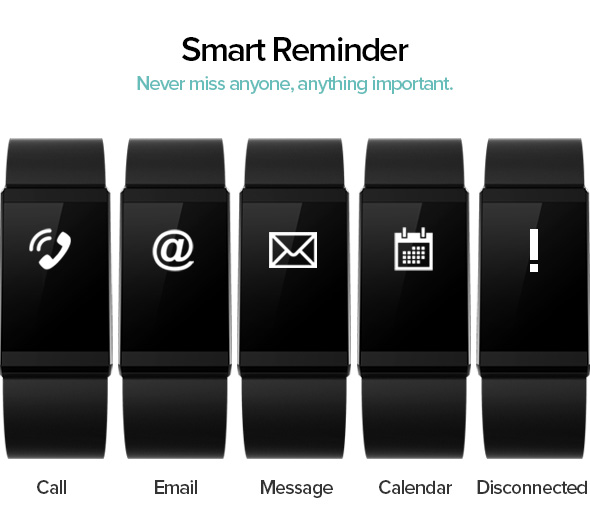 *Currently, Message only support by Android system, we'll make it supported by iOS system in future version.
*Email will be supported in future version both in iOS and Android.
The Gyenno One acts as an alarm when you are out of range from a paired device, ensuring you never miss an important appointment or message.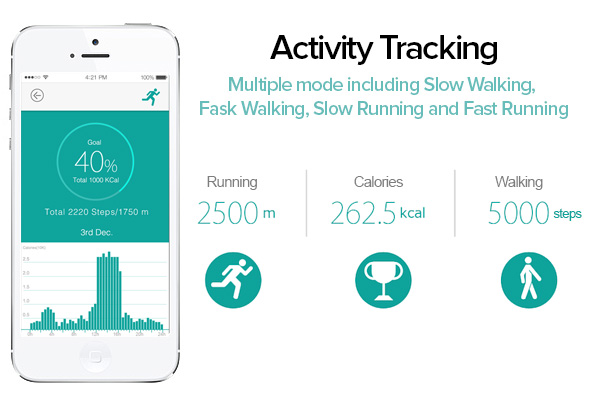 Get into shape with the Activity Detection Mode. Its accurate monitoring of physical activity and calorie intake can help you manage your exercise plan.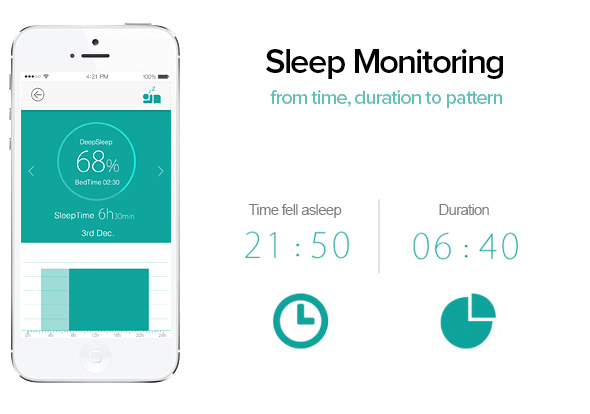 Optimize your quality of sleep with the bedtime reminder function. It logs your sleeping hours while providing you with an accurate assessment of your sleeping patterns. Gyenno X technology automatically detects and switches between exercise and sleeping modes, eliminating the need to manually change the mode yourself.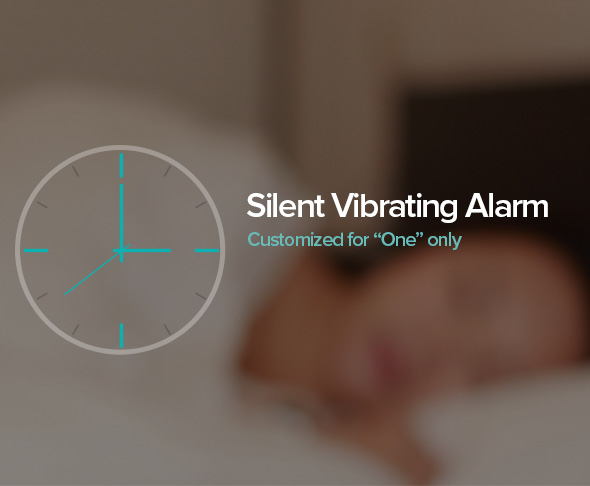 The Gyenno One is your own private alarm clock. Its silent vibrating system means only the wearer is woken up while your partner or family have their sleep uninterrupted. The Gyenno One can even select the optimal time to wake you up based on its observations on your sleeping pattern.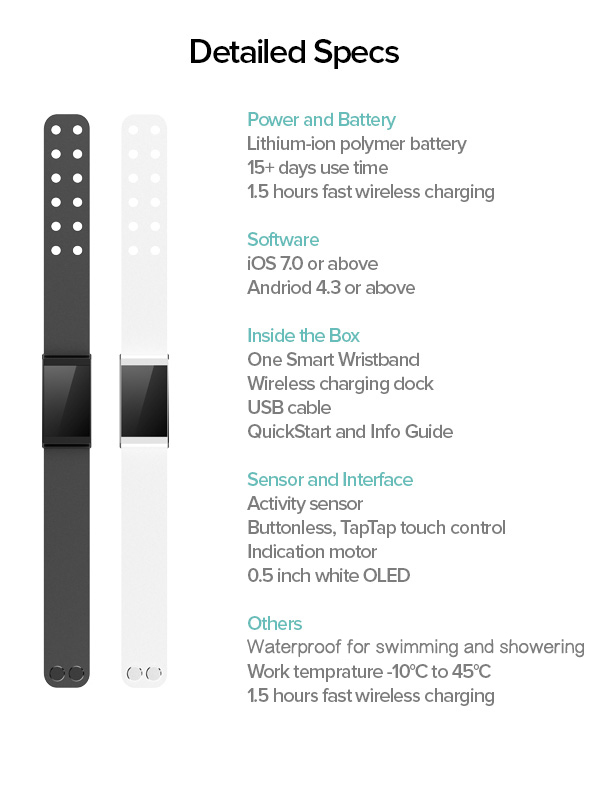 Postage, Packaging & Delivery
International Shipping (outside China)
Your Gyenno One wristband will be shipped directly to your door with an estimated delivery time of 20 business days from dispatch date. We estimate to dispatch by June 2014. There might be customer tax for some countries.
We'll keep you posted on our progress. Please don't hesitate to contact us if you have any queries.
PS:This is the unboxing of a test product. We anticipate the final product to be even better.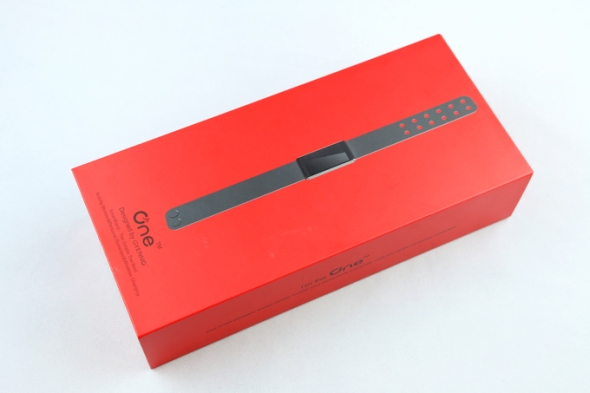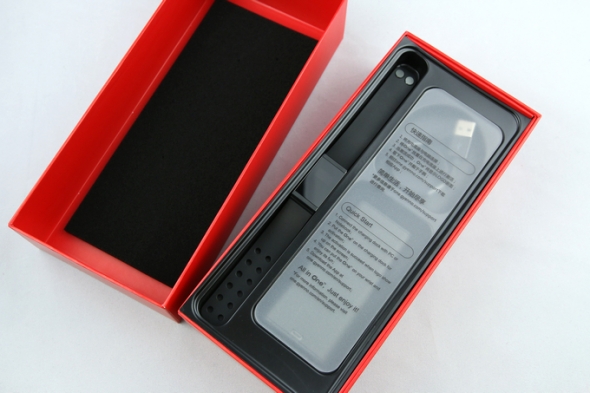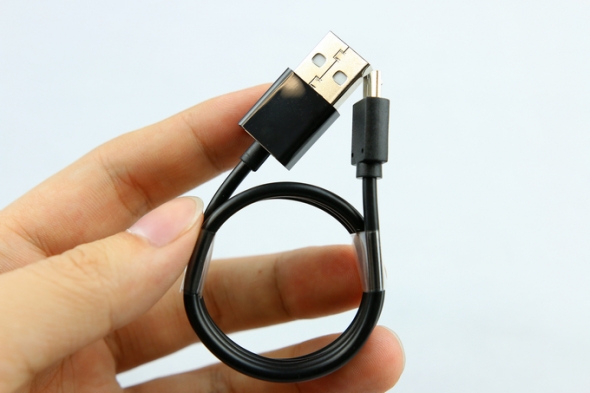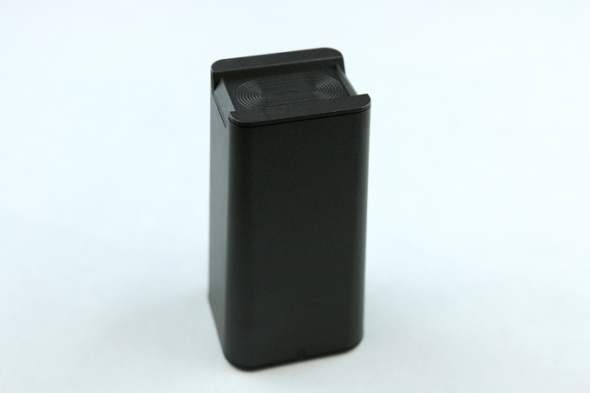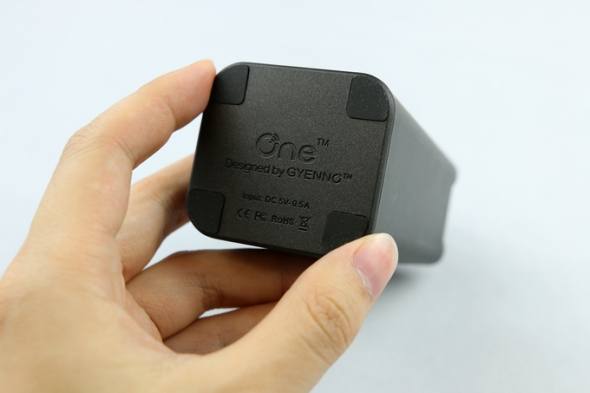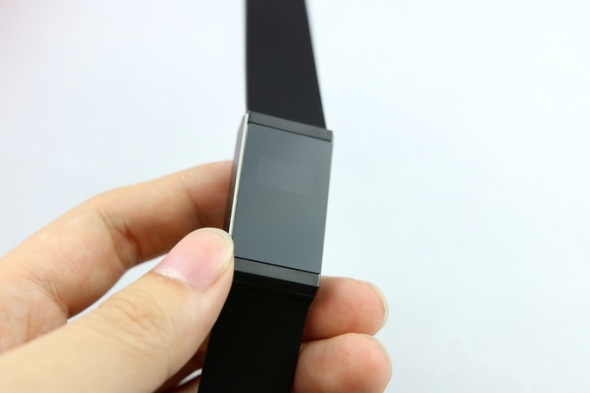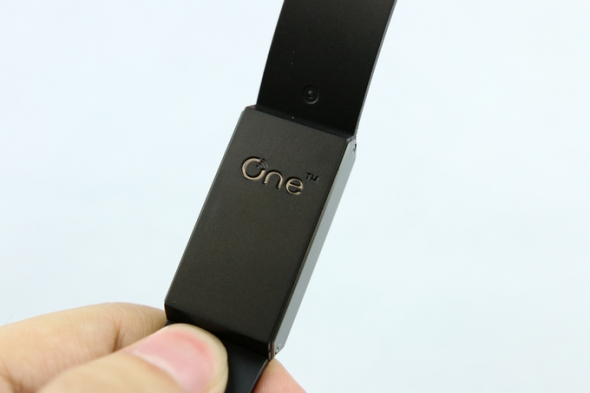 Photo credit:
http://www.leiphone.com/gyenno-one-smartband-open...
What's new in Gyenno One?
With the massive growth in wearable smart bands in the past 12 months, the Gyenno One is further pushing the limits of technology to provide a premium product that people will enjoy using everyday.
How to add shipping fees to pledge
Scenario One: When it is your first time making the pledge
After you logged in, select which reward you would like first.
By clicking the reward amount, it will take you to the following screen.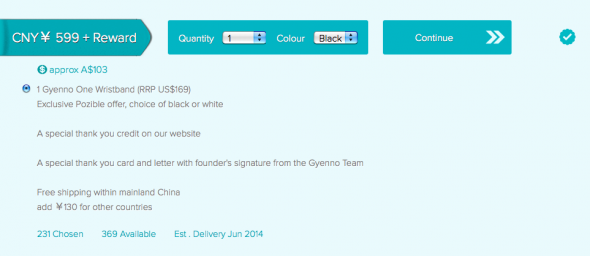 Before clicking 'continue', don't forget to scroll up to the top to manually enter the total amount that you are pledging.
In this case, the total pledge amount will be ¥729 (¥599 + ¥130 shipping fee).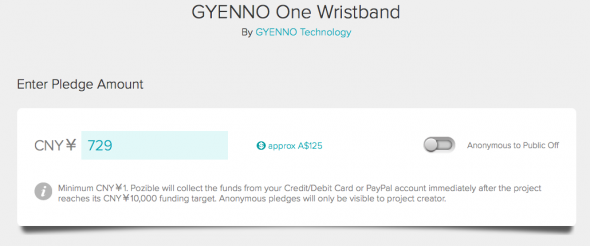 Then, please scroll back down to the selected reward and click 'continue'.
********************************************************
Scenario Two:
When you have already made a pledge
If you have already pledged but have forgotten to pay for the shipping fee, please follow these steps.
Log in first. Then click 'Pledge Now'.
It will take you to the following screen.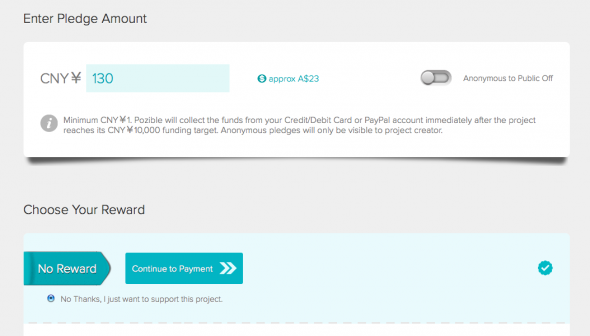 In the pledge amount, enter the additional shipping fee for the corresponding reward.
In this case, ¥599 reward was selected and pledged earlier and now all you need to enter is ¥130 for the shipping.
Please remember to select 'no reward'. Then click 'continue'.
The Challenges
We have encountered many challenges with the design and development of Gyenno One but we're exceptionally pleased with the result and our product. Our manufacturing partners are gearing up to get production underway without delay so our only challenge now is telling the world about it.