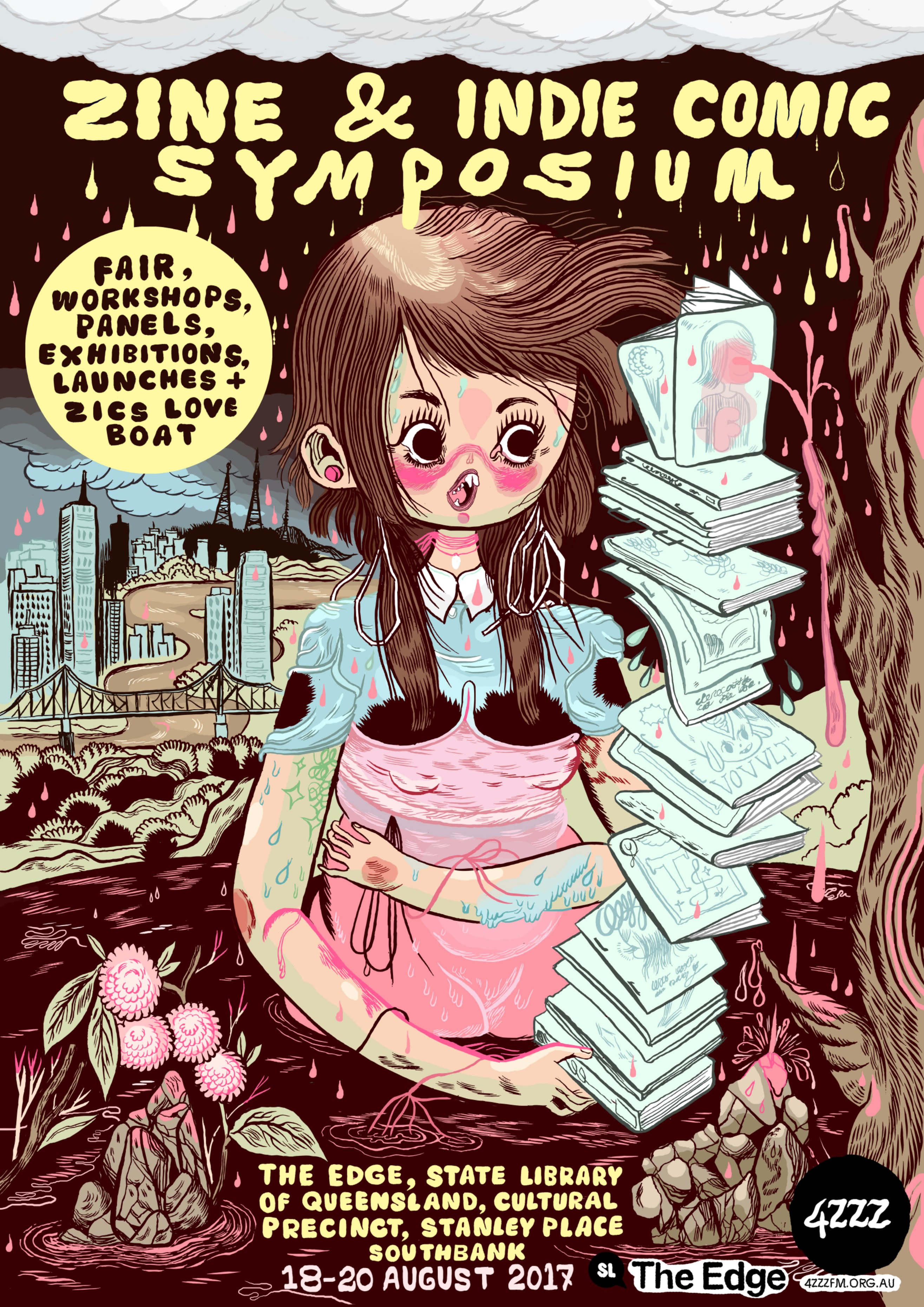 art: Benjamin Constantine


The Zine & Indie Comic Symposium is back to celebrate its fifth year!
18th - 20st Aug 2017 | The Edge, Brisbane QLD
Pozible video courtesy of Tia-Louise Thompson.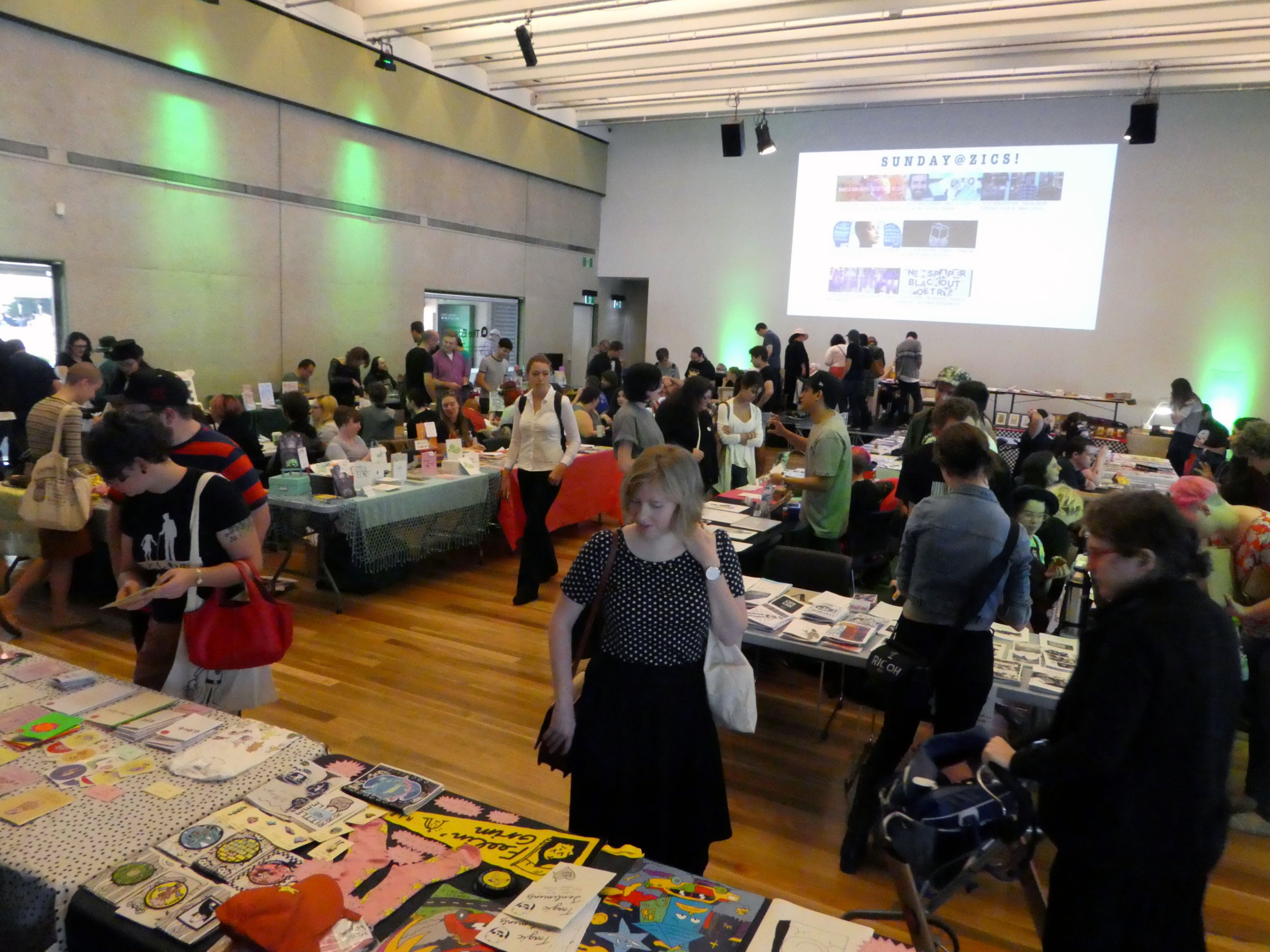 ZICS is a not-for-profit community collective of passionate volunteers dedicated to connecting zine and independent comic creators with the wider public. We strive to start inclusive conversations, collaborate on ideas, and share the art forms that we love.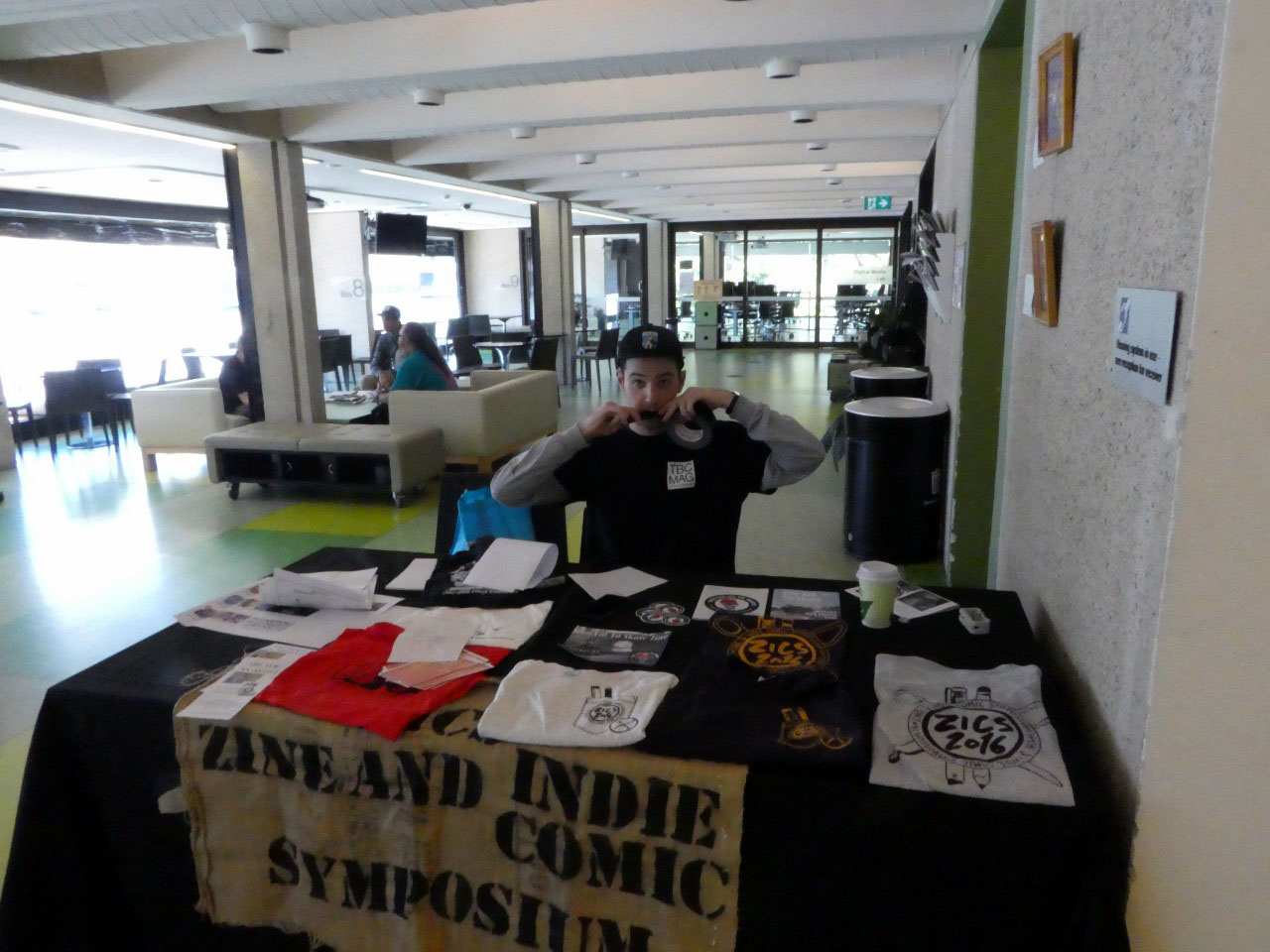 We've been working hard since Feburary to make this year the biggest ZICS yet, and now we need your financial support. That's where the Pozible campaign comes in. By pledging just five dollars of your hard-earned cash, you'll be supporting Queensland's largest gathering of zine and indie comic enthusiasts. Alternatively, you can help us out by purchasing a T-shirt, zine and comic pack, or, if you're super keen, purchasing a table and bringing your own zines/comics to ZICS and joing the team on the ZICS Love Boat!
You can stay up-to-date on our progress here on the Pozible page, or by following us on Facebook, Twitter, and Instagram.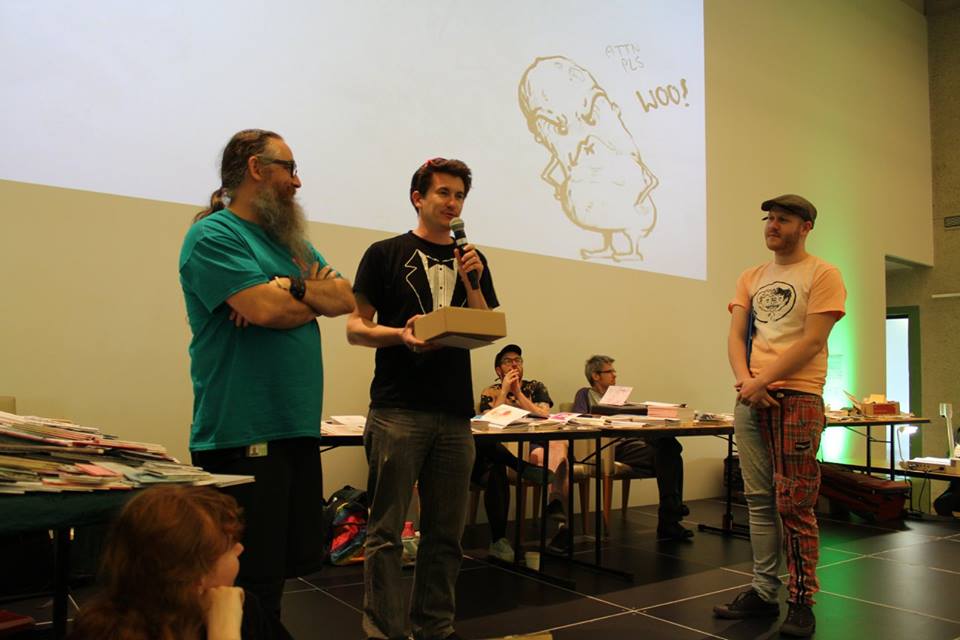 How The Funds Will Be Used
GUESTS - We pay support artists and community organisations!
We've heaps of interstate and local guests coming to share their unique talents and to talk about all things indie publishing, but we need funds to get them here. We want people who come to ZICS to walk away feeling inspired and better equipped to persue their creative projects, so we aim to foster panels and workshops that range from deep and introspective discussions to fun and educational presentations.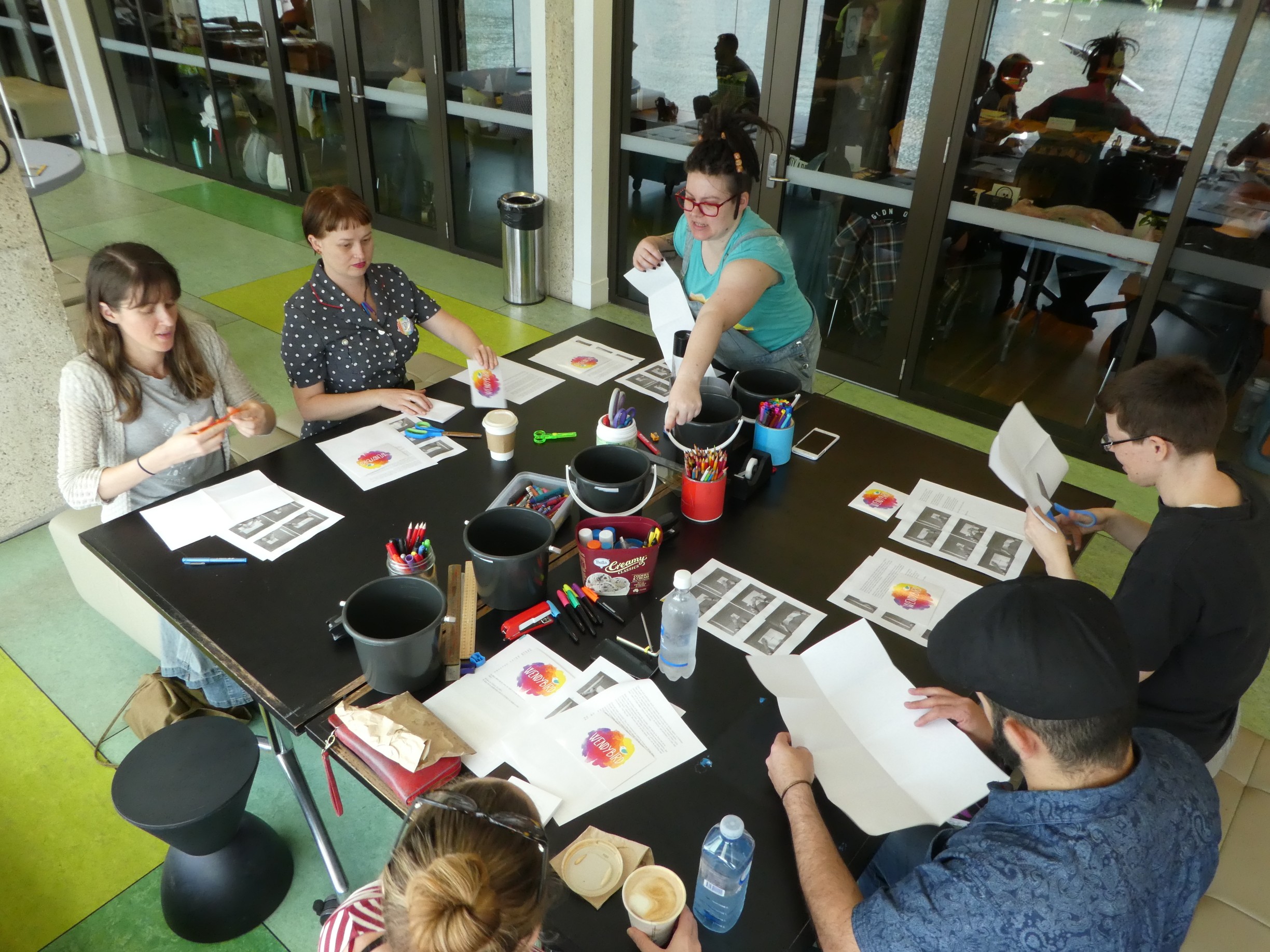 In addition to running our creative workshops, which come at no cost to patrons, we hire professionals to share their knowledge of technique and technology. In 2015 we brought the awe-inspiring Ashley ronning from Melbourne to show us the wonders of risographing, and in 2016 we were blessed to have the talented Alisha Jade talk about breaking into the world of professional comic publishing. And this year? You'll have to follow us to find out.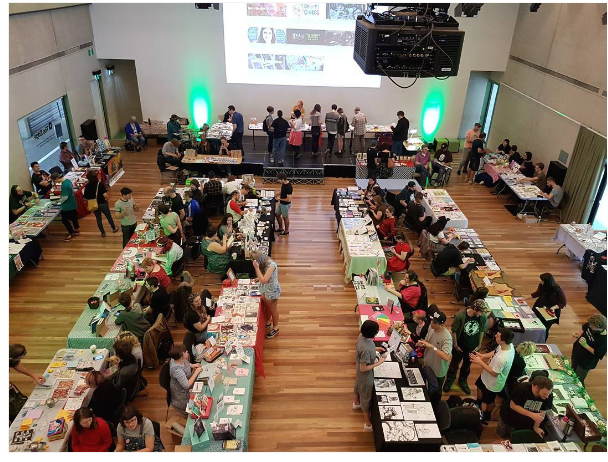 COSTS
On top of venue costs, guest burseries, equipment hire, and advertising, we have additional projects that need your help:
- Locking in venue and staff costs for our Saturday night gig
- Developing zine and comic content to distribute for free on the day
- Printing T-shirts
- Hiring the ZICS Love Boat

- Pressing badges
- Funding external workshops
- Funding external zine and comic markets
- Showing up uninvited at your birthday party
The Challenges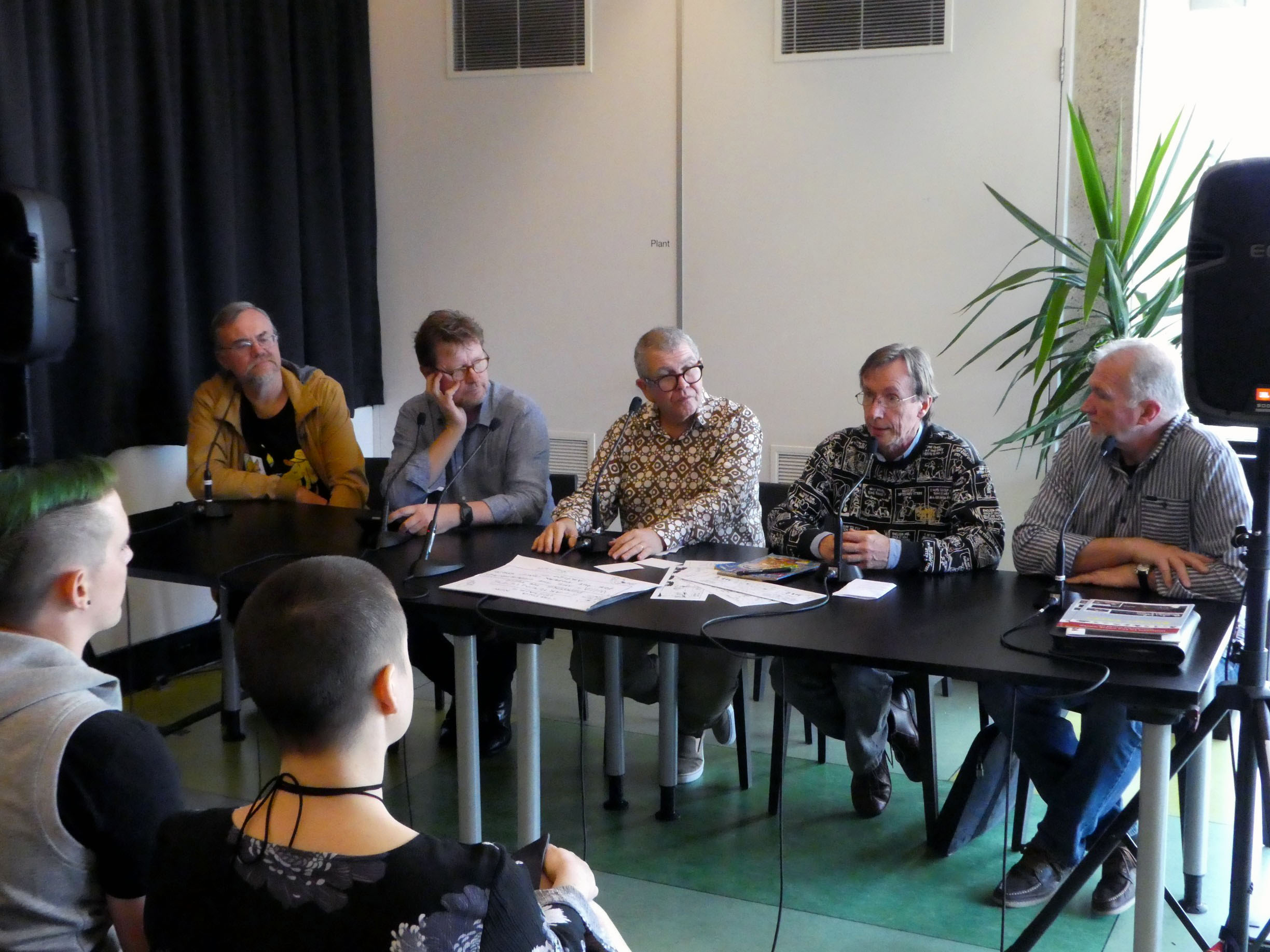 After five years we can organise this in our sleep, but we still need your financial help to pull it off. If you're unable to contribute financially, then consider following our Pozzible, Facebook, Twitter, and Instagram, and sharing our updates through your own social media channels. Every tiny gesture is of great help to us.