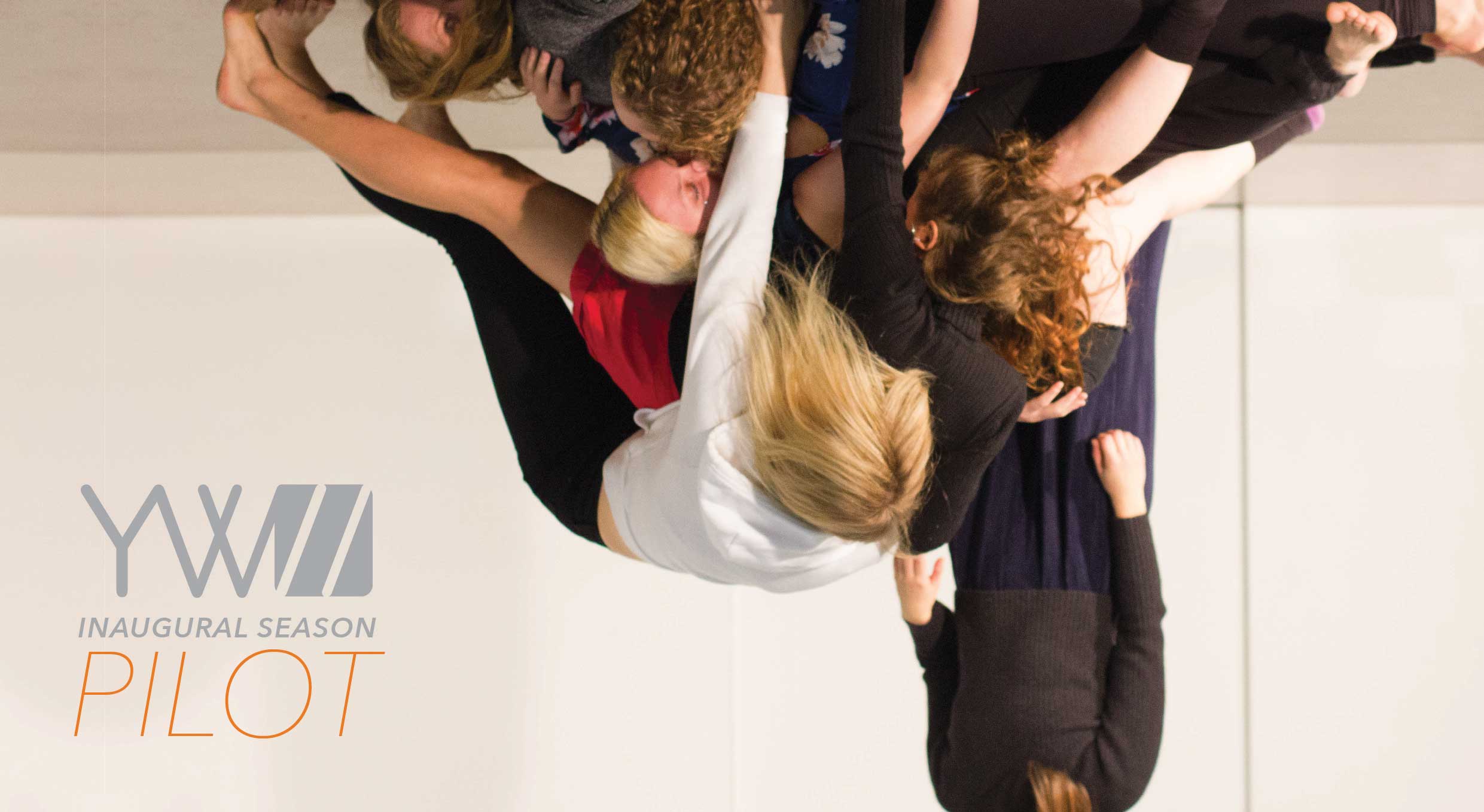 A huge thank you to everyone who has supported us so far.
Including our NEW SILVER PATRONS:


ANDY YU
PETER GLARE
We Are YW2
A collective of 17 emerging contemporary dance artists based in Melbourne.
Launched in 2017, our collective is made up of individuals from a range of tertiary institutions who have banded together to make and to move.
YW2 functions as a supportive platform for recent dance graduates to bridge the gap between their completion of training and the professional industry. We are a committed group of dancers who train, rehearse and laugh together on a weekly basis to ensure we continue to develop and refine our craft.
Our inaugural collective is;

Aimee Schollum, Angela Dexter, Arabella Frahn-Starkie, Brydie O'Brien, Celia Hepburn, Chris Chua, Emily Shoesmith, Emma Riches, Georgina Bond, Jaala Jensen, Jacinta Martorella, Leandra Osmond, Ruby Teather, Samantha Ambrosy, Siobhan McKenna, Stacey Van Venrooy, Tanya Erica


YW2's Inaugural season, PILOT
May 31st - June 3rd
TRELOAR LAND
87 Albert St, East Brunswick

Pilot is a collection of eight short works choreographed and performed by YW2 collective members. This season of works will be an opportunity to showcase the diversity in our movement interests and range of abilities with you. We are eight emerging makers who are not scared to take risks and create works that challenge how we experience dance and how it is presented.
Our inaugural makers are;
Aimee Schollum
Angela Dexter
Chris Chua
Emma Riches
Georgina Bond
Jaala Jensen
Jacinta Martorella
Leandra Osmond
To get our first creative project off the ground and running, we need your help.
So, why help fund our project Pilot?
We're pretty special, there isn't another group like us in Melbourne! There are youth and professional dance companies here in Melbourne but there is an apparent gap between the leap from youth to professional - that's where we fit in. We provide a space for up and coming dance artists to explore their interests with the support of each other and the community (this includes you!). Your funding will be invested into the beginnings of something new and exciting for the Melbourne dance scene.
Pilot is our first season of work, so why not see what we can do! The funds will go towards making this season a reality for us. A successful inaugural season will help ensure the likelihood of future projects and in turn, the growth and development of the YW2 collective. This is your opportunity to be one of the founding supporters of YW2 and the next generation of Melbourne's movers and makers.
We are a collective driven by a want and need to extend our fascination of movement and remain curious about our craft. Your support will enable us to be active members of the dance industry and further enrich the Australian contemporary arts landscape.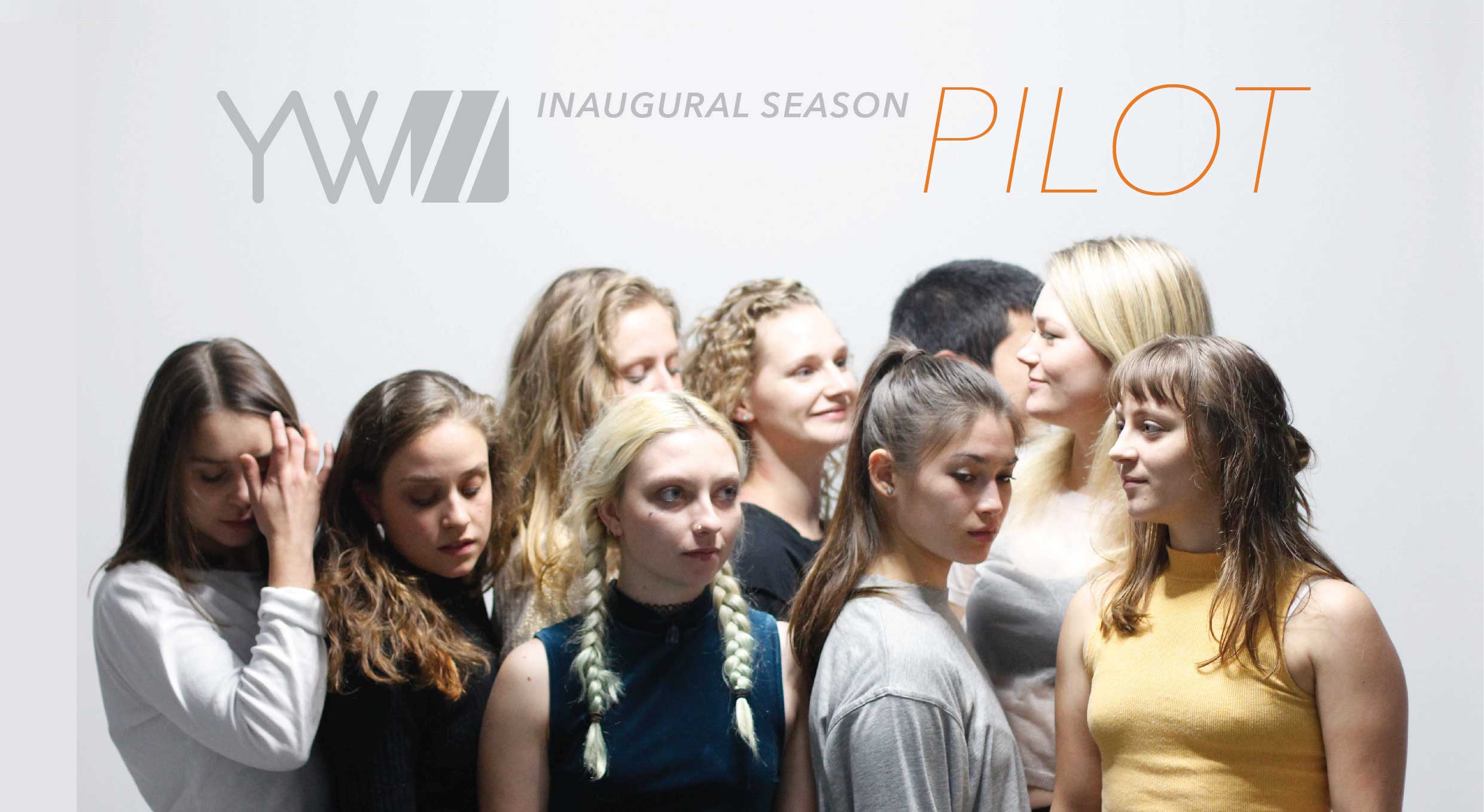 How to Meet the Collective.
Over the coming weeks we will be introducing each memeber of the collective via our facebook page. Give us a like on the ol' FB and keep updated on the show, the collective members and the amazing things yet to come.
https://www.facebook.com/yw2collective

Connect with us via our website
http://www.yellowwheel.com.au/yw2
Melbourne Dance Centre is the home of YW2 and Treloar Land is our offical venue partner. We thank them very much for their support.


How The Funds Will Be Used
Under the guidence of our Artistic Director and Company Manager we have spilt the funds raised into different catagories:
$1000 - A Production Manager. This is for the week long lead up to the show and the shows themselves. A Production Manager busily organises things that often go unnoticed, but are crucial to ensuring a smooth sailing season.
$1500 - Venue Hire. As we build working relationships with the Melbourne dance community we will be able to use this very small amount to get into a fabulous venue for our inaugural season. Venue TBC.
$1250 - Costume and Lighting. Lights are imporant for a show and so too are costumes. We have a vast amount of knowledge throughout the current YW2 company and it's going to be exciting to see what diverse creations emerge.
$1500- Mentoring. We will be allocating this money to inviting dance artists into the rehearsal process of Pilot. Each choreographer will be able to choose someone to come in to offer their choreographic expertise and guidance.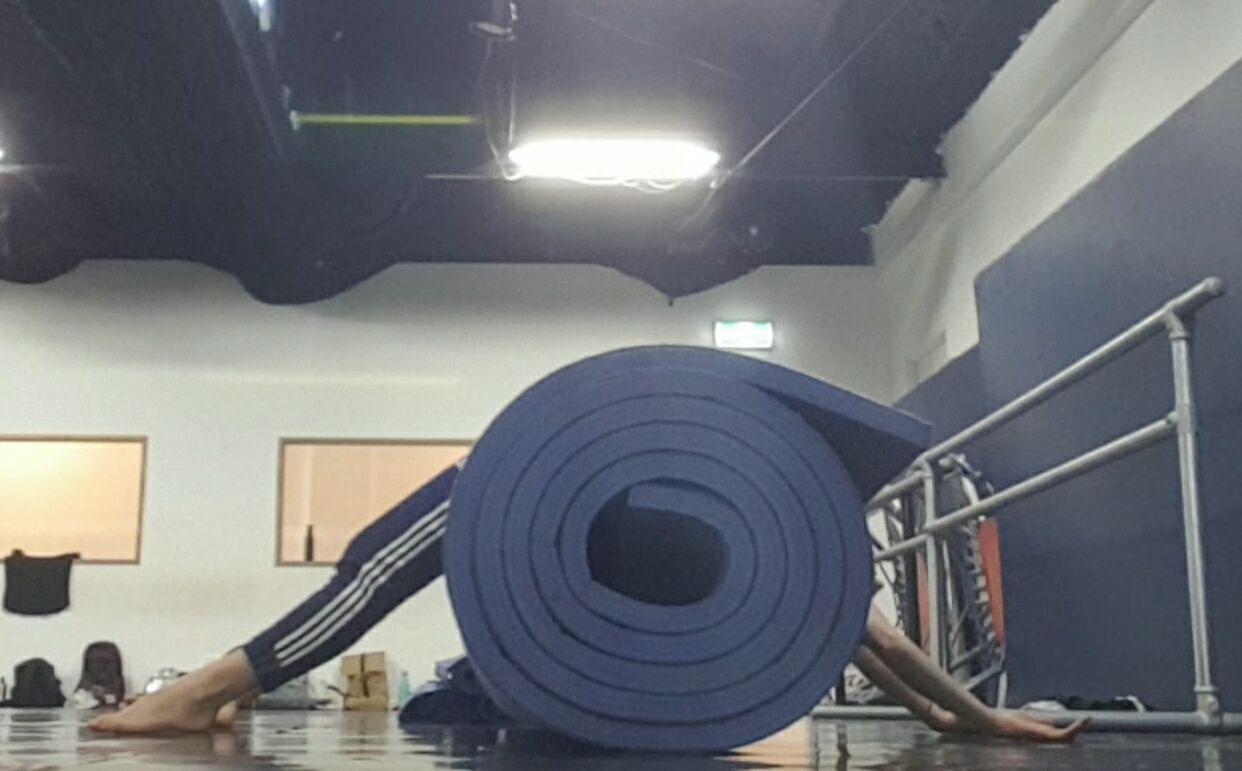 The Challenges
Being a brand new collective, issues are inevitable. However, we must firstly give a massive shoutout to all of the incredible artists in the community that have already shown a great deal of generosity and support to the project thus far. As a collective, we are so thrilled that we have already had so much support and the opportunity to come together to learn, develop, create and share dance from our diverse perspectives.
Challenges thus far and for our show season:
- While our impressive size is one of our greatest strengths, we are continually indentifying and negotiating supportive and meaningful ways to collaborate.
- The diplomatic process of selecting the works for Pilot out of the many individuals who wished to create a piece.
- Putting together a show with eight different choreographers and organising rehearsal and production times.
- Establishing ourselves as a vauled and visible voice in the dance community
- Developing connections to the wider Victorian community.