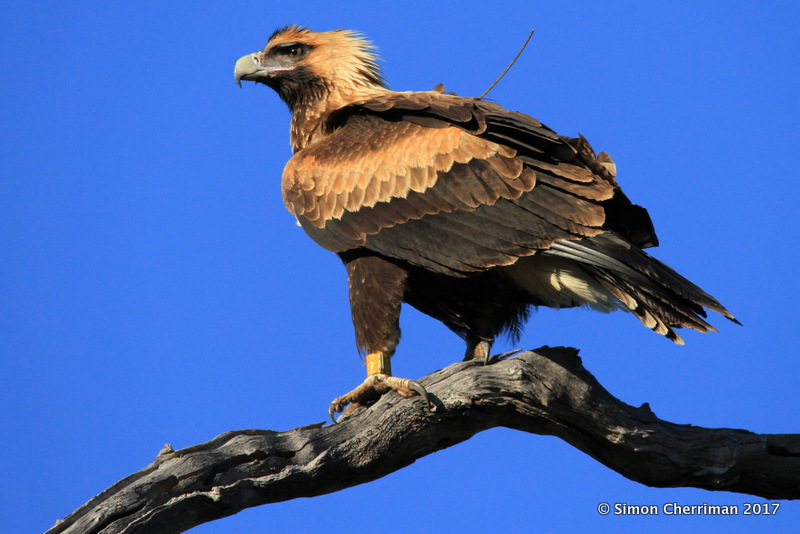 The Wedge-tailed Eagle, or Wailitj in the Aboriginal Noongar language, is the largest bird of prey in Australia and one of the
largest and most beatiful eagles in the world.
This project is about using satellite-trackers to research the movements and survival of juvenile Wedge-tailed Eagles.
In late 2015 I raised Pozible funds to buy 3 satellite-transmitters that were placed on young Wedge-tails born in the Perth Hills in October 2016, the first time this work had been conducted in this part of Australia.
So why do I need to sat-tag more eagles?
The accuracy of our knowledge depends on following the stories of more than just a few birds. That is why I need to carry out another year of sat-tagging young eagles in 2017 to increase the sample size, thereby increasing our level of understanding of how and where these birds travel to, what threats they face, and how we as custodians of the land can ensure they soar well into the future.
Why is the research important?
Nearly half of the world's 75 species of eagle are threatened, being listed by the International Union for the Conservation of Nature (IUCN) as either Critically Endangered, Endangered or Vulnerable to extinction. In nearly all cases the causes are human activities, either through direct impacts to populations through persecution, or indirectly though habitat loss and environmental
degradation.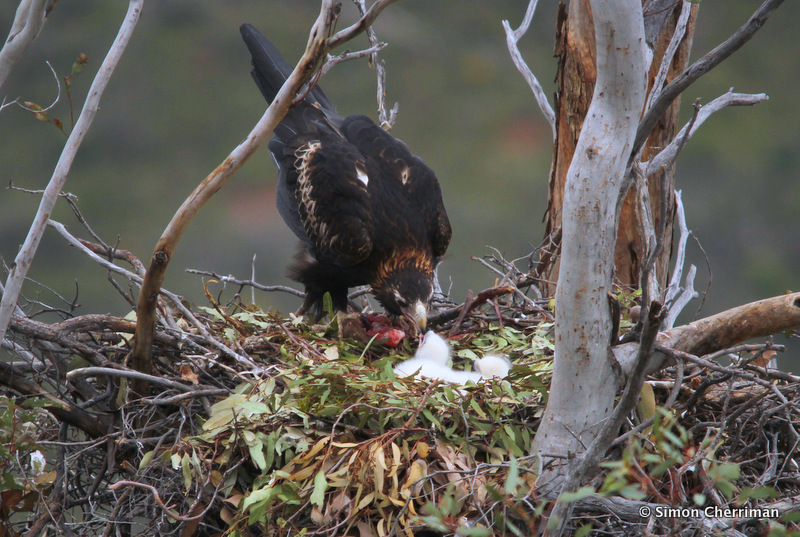 Despite being subject to a period of extensive persecution for over a century, when hundreds of thousands of eagles were culled, the Wedge-tail is currently listed as Least Concern. However, this status is based on information collected using methods designed for small songbirds, and it does not consider the complex population structure of a large raptor - that is, eagles take many years to become mature enough to breed, and need large areas of land about which to move and find resources.
We actually know very little about how the eagle population uses the current Australian landscape.
Currently we have limited information about the movements and survival of juvenile Wedge-tails, especially during modern times which have seen an increase in human activity in arid Australia, resulting in drastic changes to their habitat. But we do know that many birds are killed by vehicles, and more recently, the threat of increasingly used drones is encroaching on their habitat in the sky.
Kala, the young eagle in this campaign's video, fledged in December 2016, has since left his home, and is now wandering around the vast interior... but he is vulnerable to a range of threats. Two other Wedge-tails that were sat-tagged died well before turning 1 year old, placing emphasis on just how precious the life of every young eagle is. One of these birds, Walyunga, was killed after colliding with an aircraft (possibly attacking a drone) that chopped off multiple flight feathers, highlighting the significance of such modern threats.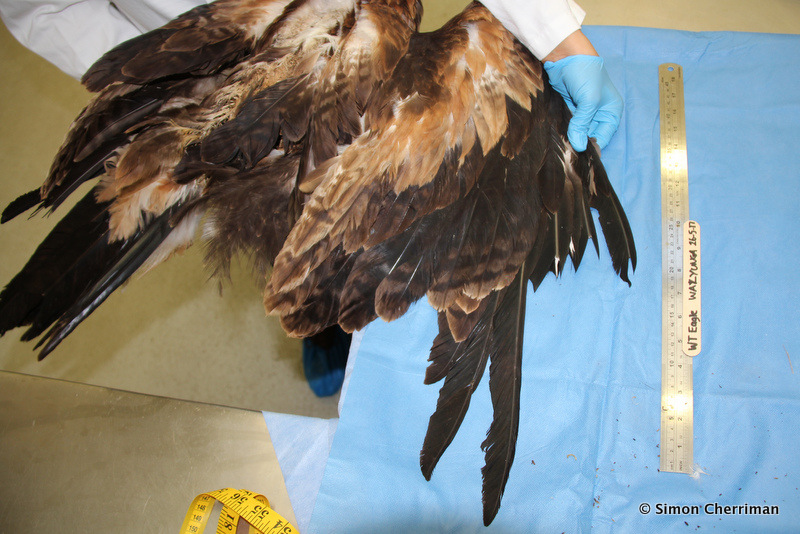 The last population-scale study on this species was conducted during the 1960s and 1970s by the CSIRO Division of Wildlife Research in Western Australia. This study's conclusion emphasised the need to: 1) continue research as environmental changes occur, and 2) conduct long-term population studies. But no such broad-scale research has been conducted.
It is usually Threatened species that are placed on top of the research priority list, but increasing our understanding of the ecological requirements of other species
while they are still common and relatively easy to study
is just as important, so factors which may lead to declines can be identified or predicted and given early management attention. Researching such species is also important because knowledge of their biology and ecology is likely to be applicable to closely related species or ecological equivalents that are rare and thus harder to study, so the research use is multifaceted.
If we leave it 'til they're Endangered, it could be too late.
Top-order or apex predators like eagles are vital for keeping the ecosystems that other wildlife live in healthy. They control pest animals such as feral cats, feral pigs and rabbits, pick off sick and injured animals and encourage a high level of fitness in populations of native animals, and reduce disease risk by eating carrion. It is so important that we understand and look after them!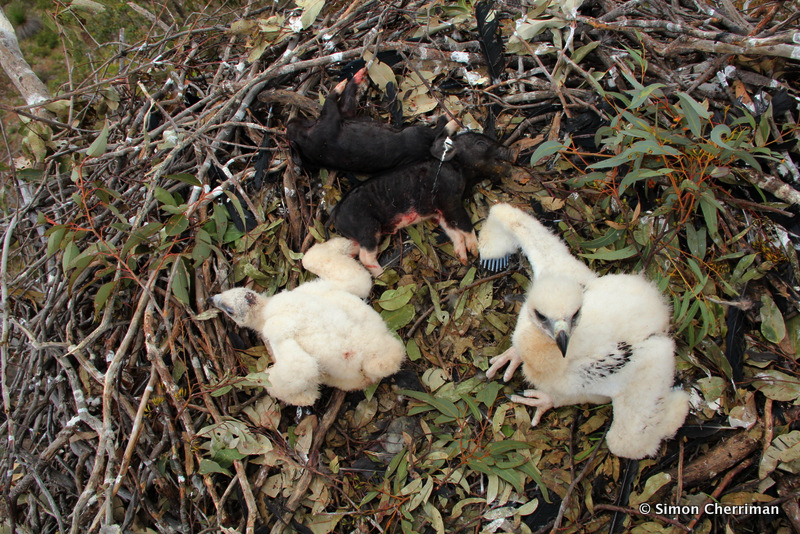 There are also huge mental health benefits to humans. Knowing we share our space with a wide range of unique wildlife, espeically that in landscapes we can interact with and take ownership of, is a vital part of living a fit and healthy life! Indigenous Australians have known this for thousands of years, and in many places, Wedge-tailed Eagles are considered important totem animals that connect people to the land. Having the ability to understand, enage with and be inspired by such animals through research such as this eagle-tracking project gives us even more motivation protect our unique country.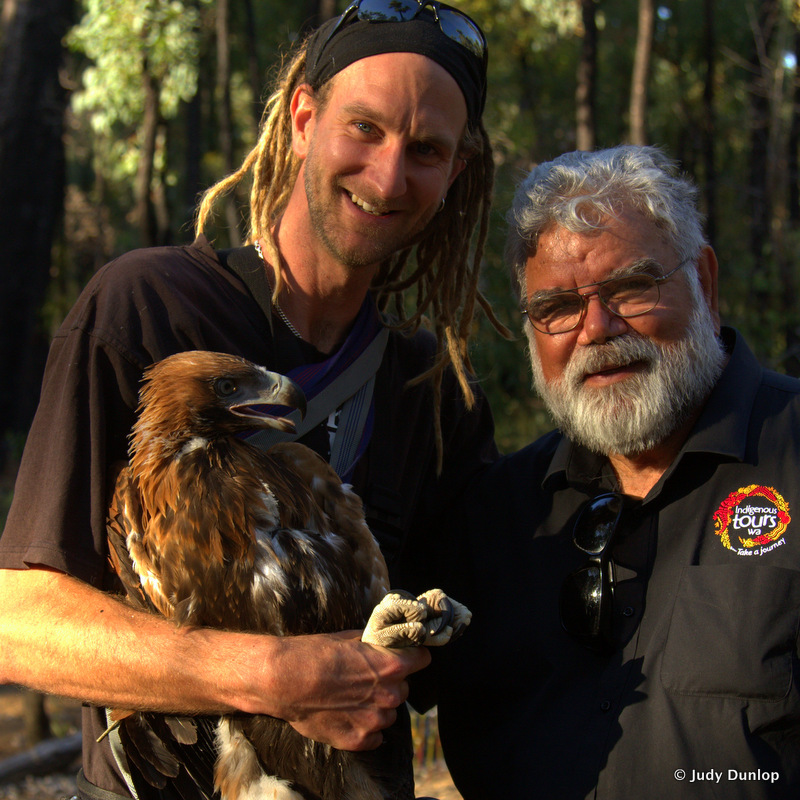 How The Funds Will Be Used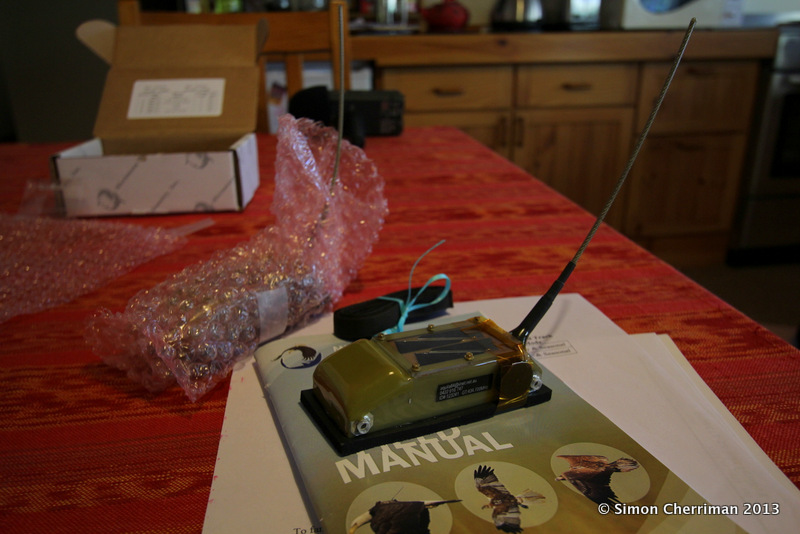 GPS/Satellite Transmitters cost $5000 each...
... but the information they provide us with is amazing! Each unit records an hourly GPS fix 15 times a day, giving us an accurate 'movement path' of the dispersal journey a juvenile eagle is making.
I also need to make specially designed Teflon harnesses used to attach tracking devices to eagles using a 'backpack' design'. For these I need 10 metres of Teflon, which costs $15 per metre for delivery to Australia.
That's it!
Just a few small but sophisticated items will allow this project to go ahead!
BUT...
Reachinig my target will only fund four transmitters, and I need to buy at least FIVE to make a rigorous sample size for the research. There are also ongoing costs to download GPS locations data, and other smaller expenses to cover thing such as fuel and accommodation. With this in mind, I have set the following targets for this campaign:
1. Exceed $10 000
This will fund 2 transmitters and see us reach the half-way mark!
2. Obtain $20 150
Fund 4 transmitters and gather important information about a minimum sample of eagles.
3. Reach $25 150
This is my ideal target! It will fund 5 transmitters and obtain my prefered sample of 5 juvenile eagles for 2017.
4. Exceed $30 000
Now we are talking! This will fund 5 transmitters and use additional costs to pay for ongoing costs of data for almost 2 years!
5. Reach $50 000
Now I'm dreaming!! This will cover the costs of 8 transmitters and several years' data for each, plus provide additional logistic support that I am currently self-funding. If I reach this amount, this time I WILL EAT MY HAT, film it, and post the video online!!
The Challenges
Finding eagle nests and climbing trees to catch young predators with giant talons...
might sound like a crazy task! But this is something I've spent much of my life working towards! Having researched Wedge-tailed Eagle ecology in WA for over 15 years and spent more than a decade engaging with the community to communicate science and conduct public education programs, I have vast experience in all aspects of this field. During the pilot study I began in 2013, I captured and fitted with GPS transmitters 4 eagles in outback Australia, which gave me the opportunity to test the tracking gear could be fitted to the eagles safely, that the equipment worked, and that the information gathered was useful. I then went to Scotland in 2014 and 2016 to volunteer with the Scottish Raptor Study Group, where I undertook more training in best practice methods of capturing and tracking large eagles from world-class experts in the field of raptor research.
The most challenging aspect of this project will be managing the human-side of the research, which involves coordinating volunteers and small 'teams' of people to assist me in the field, especially with the potential addition of crowdfunding supporters. However, I am very much a 'people person', really enjoy meeting new people and exciting them about eagle research, so am willing to take everything this project entails in my stride!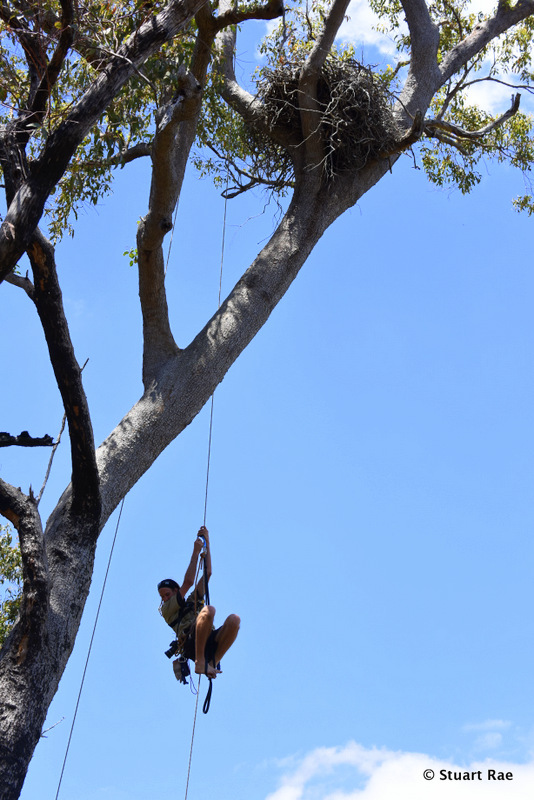 Protect a species
Model your conservation campaign on Simon's