"Donna, you should write a book!
Many people who hear my story of determination to get where I am today, are amazed and frequently tell me Donna, you should write a book! So, by popular demand here it is.
I would like the opportunity to share an exciting project with you. But before I do ...
I'll introduce myself :)
Hi there, my name is Donna, I'm lucky to be alive, walking and talking. At 8 years of age I survived a stroke and other serious complications that left me immobile. Doctors predicted that I would never walk or talk again. I also later developed diabetes type 1 later at 14 years of age.
I am alive, and well and walking, and talking… and even running now!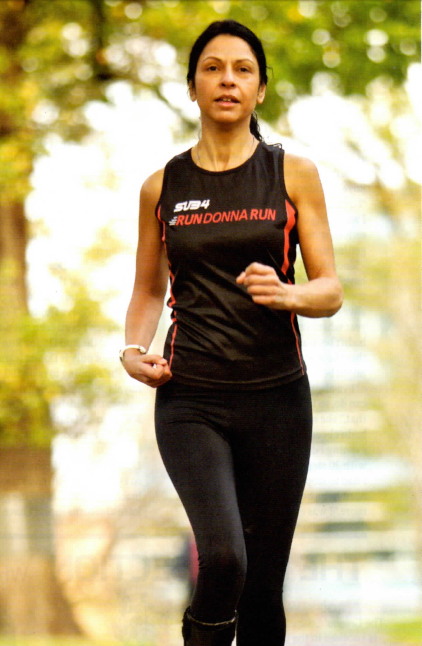 In Nov 2012 I was ONLY able to run 30 tentative steps, I took on my BIG scary challenge to learn to run again AND complete a marathon. I had 11 months to train from 30 steps to a marathon and successfully completed the Melbourne Marathon in October 2013. For more about my story, you can check out www.rundonnarun.com.au
I took on this HUGE personal challenge to encourage and inspire people that there's no such thing as can't...
I also raised funds for the Royal Children's Hospital, the hospital that saved my life more than once...and so many other children's lives.
My BIG goal now is to share my book 'The Unlikely Marathoner'
To encourage many readers around the world to reach their BIG goals too! Here I share my personal story from stroke to marathon, but I wanted this book to be for the reader also, to help them reach their BIG goals...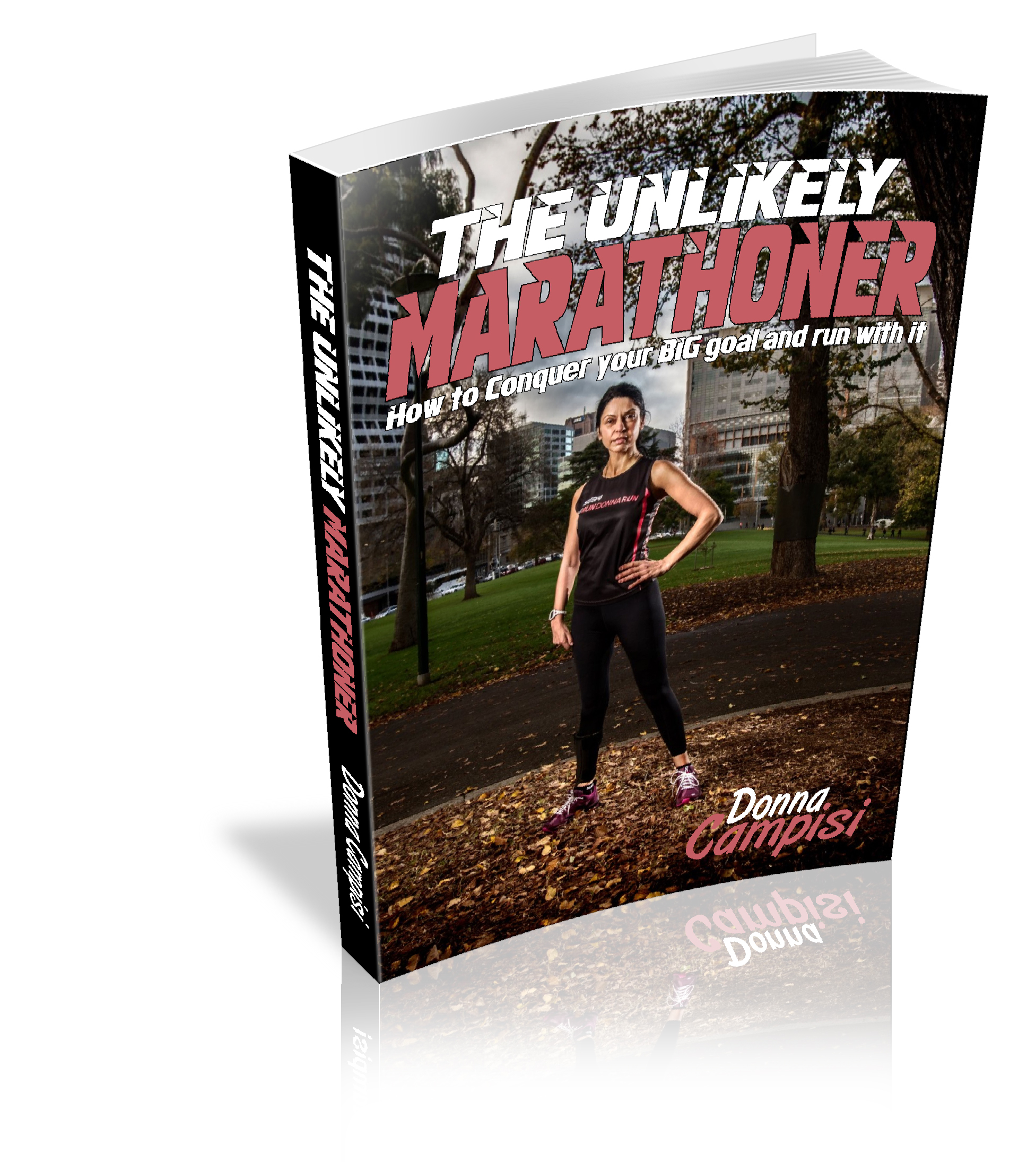 How do you do it Donna?
Many people ask me how I've achieved my big goals. This book is about how to reach your BIG goals and get you to the finish line, in life, work or play. I share my story and steps of how I've reached my goals and faced huge challenges. My aim is to share my story and steps, to encourage others to use these steps to achieve their big goals too.
Want to join this project?
Currently I have donated my time, funds and work for this project. Every dollar helps with the costs of the book production, and means it gets the book out sooner than later :) I think this will be a great Easter gift or Mother's Day gift too, so I'd love to get it out to you soon.
Please join us in making a difference. Not only will you have the chance to be part of this awesome project, you can earn wonderful rewards too.

The Unlikely Marathoner is a book I am passionate about, I hope you will join me in launching this in March 2017, my appreciation for your support is in the rewards listed on the right of this page. Thank you in advance! There's no such thing as can't! :)
How The Funds Will Be Used
Your funds will support the cost of production for a paperback book with a full colour cover. Publishing package includes: ISBN/Barcodefor book, copy editing, cover creation, 500 books, professional photo shoot, graphic design package, and more!
The total funds received will be used to cover a portion of the production and printing costs of a 150 page (approximately), paperback, full colour cover, black and white internal printing publication, and the extra bits and pieces that go with producing, publishing, and distribution of a book to help people pursue their dreams, goals and challenges and change lives.

Remember, with your support of this project, we can make this book a reality AND change people's lives.
The Challenges
As with any publishing project it takes time to produce, print and deliver the final product. My goal is to have the book in hand on March 2017. I'm finalising the manuscript, which means that we can go to print. But this means, to start with, I need a further $3200 so the printing process can begin. I've already initial deposit from my own funds, I need the $3200 by mid-January 2017 to go ahead.
This means we will have the book ready in March 2017, for those of you who support this project. :) If we don't come up with the amount needed by then, please be patient in receiving them. Although rare, there are occasionally issues with printing or shipping, which can increase the turnaround time to deliver the books.


Solution
With many years' experience in the publishing industry, Busybird Publishing has dealt with these issues before and is well placed to minimise the chances of anything going wrong and quickly remedying them if they arise. Further we will be completely open and communicate any issues quickly with any affected parties.
Thanks again so much for your support!
TO KEEP UP TO DATE WITH DONNA'S ADVENTURES AND HER BOOK, GO TO HER PROFILES: