Initial target of AU$30000 has been reached
Pledge your support to help us get The Mindfulness Curriculum into schools everywhere
Smiling Mind is an Australian 100% not-for-profit that believes in a world where everyone has the skills and ability to manage life's challenges and live to their full potential.
In six years our small, but mighty team of just 11-people have developed and maintained a free and accessible app that has brought mindfulness meditation into many classrooms and helped millions of people.
But we want to do more, and we are very proud of our latest innovation - The Mindfulness Curriculum. We're excited about it's potential to change the lives of students - helping them to be resilient and mentally healthy.
Two weeks ago, we launched The Mindfulness Curriculum and we SOLD OUT in just a few days! The response from teachers and parents has been incredible. Schools and teachers from all corners of Australia, and the world, are now asking when they will be available again!
However, as a not-for-profit we don't have access to the funds needed to print these resources. We can't keep up with demand, and the set-up costs to print at scale are significant.
Our community is waiting and wanting to get their hands on them NOW. We need your help to make this possible.
By backing this campaign you're not only helping Smiling Mind to build healthy minds, you're helping us change the world.

What is The Mindfulness Curriculum?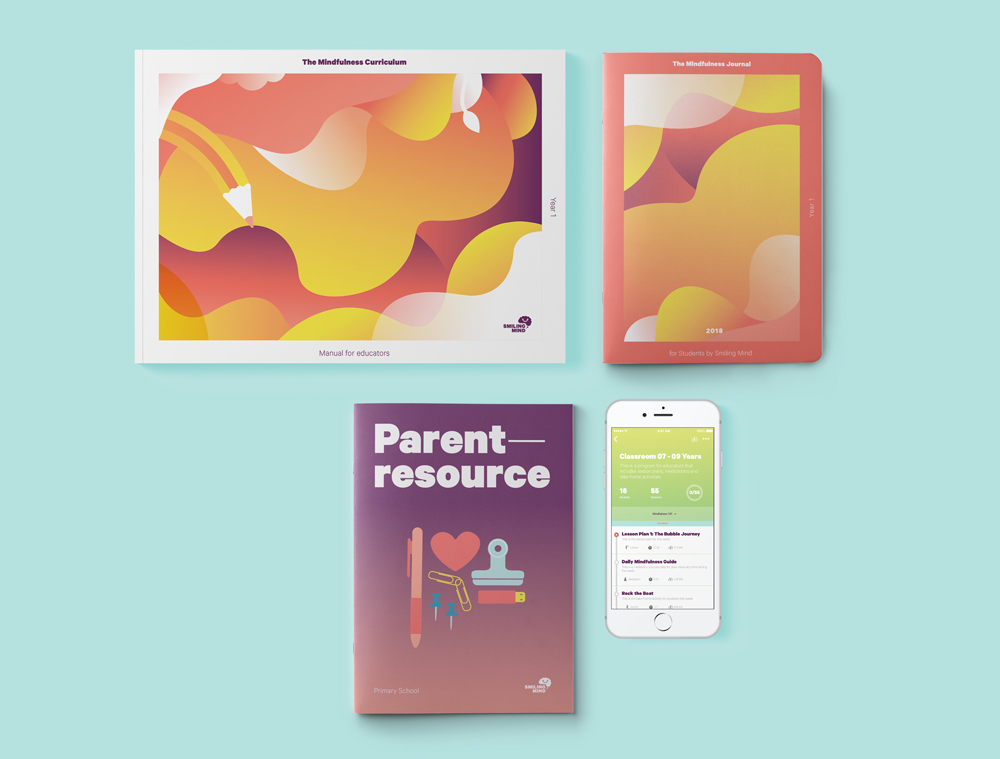 The Mindfulness Curriculum is Australia's first practical resource and framework for integrating mindfulness into a whole school community. It features an Educator Manual, a Student Journal, a free Parent Resource and our free Smiling Mind app.
Based around 20 topics, it's been mapped to the Australian Curriculum and supports students in Years 1 to Year 6 to develop self awareness, self management, social awareness and social management skills. These are essential skills for young people to develop in order to build resilience, self confidence, and most importantly, prevent mental health problems as they grow up.
With up to 20% of Australian students disengaged at school, evidence shows that mindfulness can help support their emotional development and self-regulation skills, their attention, concentration, decision making and the forming of positive relationships.
Developed by mindfulness experts, psychologists and educators, it's our goal at Smiling Mind to put The Mindfulness Curriculum and our free app into every Australian school. But we can't do that without your help. Your contribution is crucial to the future of a more mindful generation.
The Educator Manuals and Student Journals celebrate beautiful design and the impact that well designed, physical resources can have on our own wellbeing and our enjoyment in using them. We've teamed up with the very talented Beci Orpin, one of Australia's finest designers, to create resources that will inspire a new way of educating - they are beautiful, tactile and we know that every teacher, parent and student will just love to use them!
We've spoken with teachers and parents around the country and they want physical and tangible resources for their classrooms.


The scary stats we want to help change
Our motivation to act is driven by some alarming statistics around mental illness in Australia. Our kids are learning and living in an increasingly complex, digitally connected and fast-paced world and this is having an obvious impact on their mental wellbeing now and into their futures.
We know:
75% of mental illness has its onset before age 24

1 in 7 primary students suffer from a mental illness in any given year

1 in 4 secondary students suffer from a mental illness in any given year

45% of Australian adults will experience a mental health condition in their lifetime

1 in 5 Australians suffer from a mental illness in any one given year
By backing this campaign, the evidence shows that we can impact these statistics by introducing The Mindfulness Curriculum into classrooms, taking a preventative approach to support mentally healthy young people.



Our Impact & Targets
So far, we've been able to do a lot with very little. Remember, there's just 11 of us!
Our free Smiling Mind app is already being used by 15% of Australian teachers, but there are close to 5,000 primary schools and more than 2 million primary school students across Australia.
The Mindfulness Curriculum is our vehicle to eventually reaching all these students by providing teachers with the resources they need to make mindfulness a part of their everyday learning.
Our initial goal is to raise $30,000 to be able to support at least 2,000 students, 1,000 teachers and 170 schools.
But to really have a significant impact, we want to raise $75,000, which will allow us to print enough Educator Manuals and Student Journals to support 6,000 students, 3,000 teachers and 500 schools.
Yes printing is very expensive for good quality, sustainably produced materials, which is why we really need your help!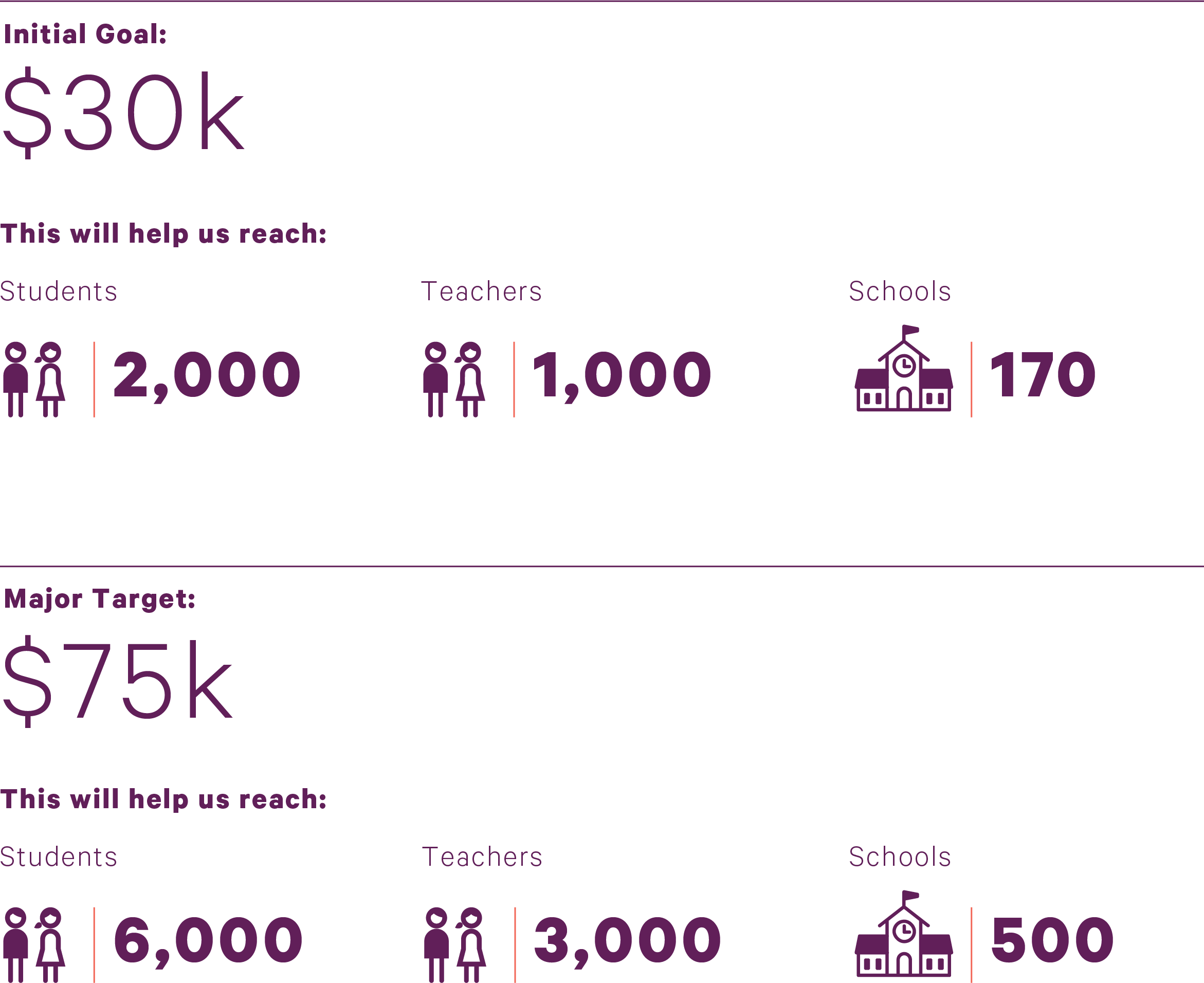 Our stories
We can pitch our story until the cows come home, but over the next few weeks we've decided that it's much better for you to hear stories from the teachers, the parents and the kids who are already using Smiling Mind in their classrooms and their homes.
Their incredible stories help us share our story and explain why having mindfulness-based teaching resources is critically important. Over the campaign, you'll hear from:

Budget Overview
Why do we need the funds?
With your help, we can take what has been over a year of ideation and creation and turn it into beautifully printed and packaged resources that will have a real impact on the lives of students and teachers in this country.
The funds raised in this campaign will go towards:
A large print run of physical books of The Mindfulness Curriculum: Educator Manuals and Student Journals (88%)

Fees and costs to cover the Pozible campaign including production of rewards (12%)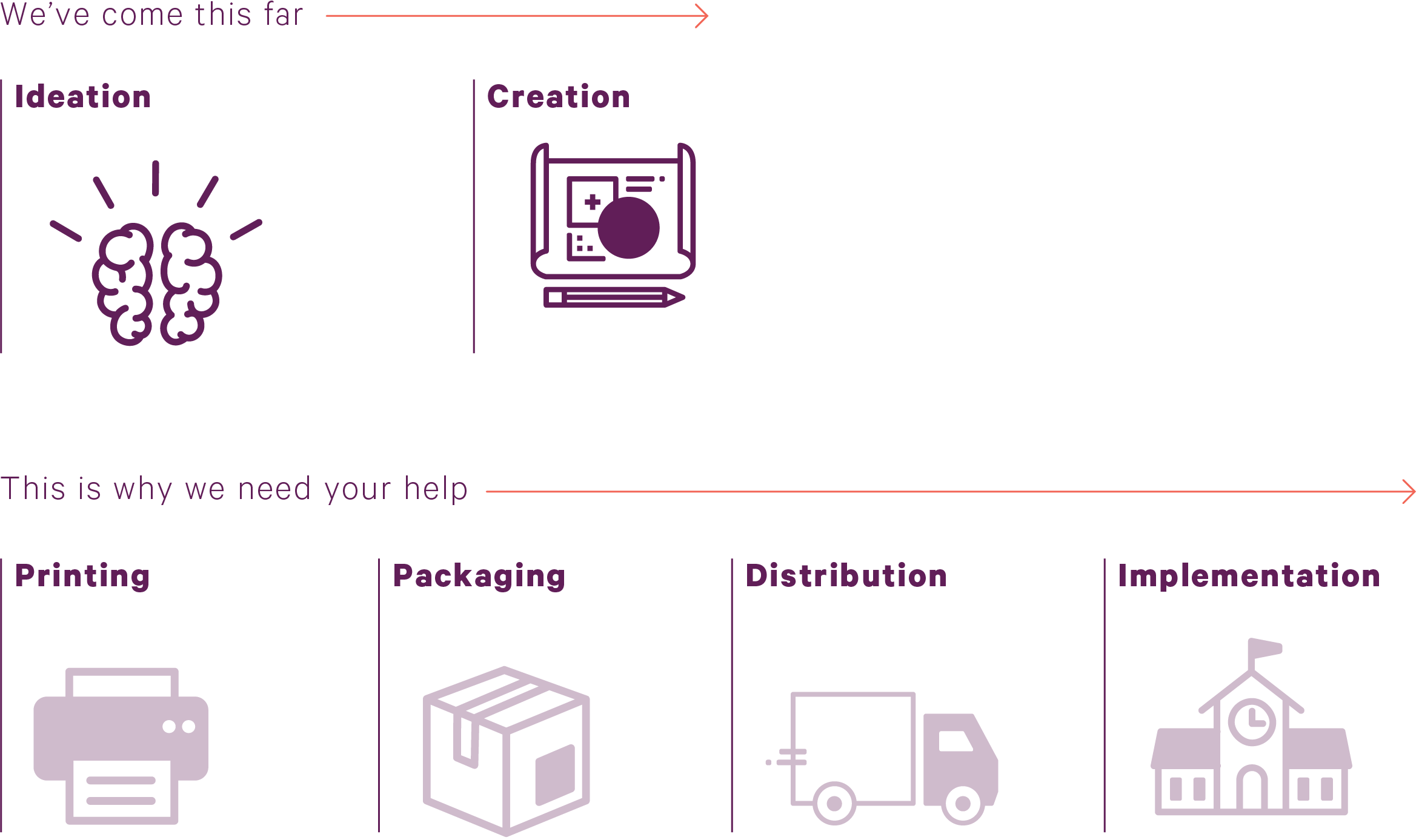 Potential Challenges
We can do a lot with a little
Did we mention we had a small team of just 11 people? In our little office in Collingwood, Melbourne we work hard everyday to manage our technology platform, create world class professional learning programs for schools and innovate everyday to deliver on new ideas like The Mindfulness Curriculum.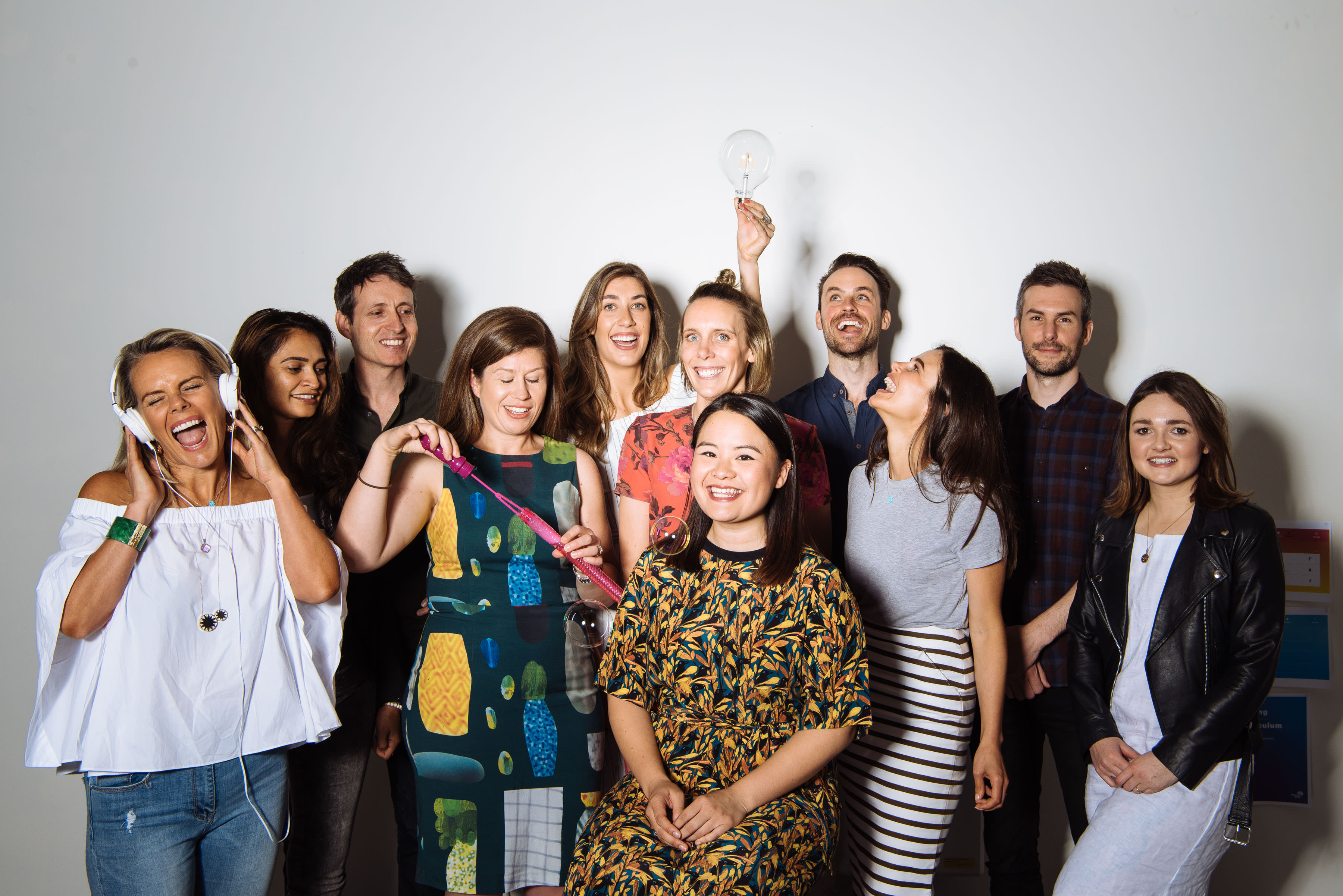 We're a special group of talented and passionate people. We're 'jacks-of-all-trades'. It comes with the territory of working in an organisation like Smiling Mind. But without funding from our community and our partners, we can only do so much.
Additional funds to print these resources for schools will allow us to sell more Manuals and Journals and reach more schools.
Without these funds, teachers will quite simply not have a framework, resources or confidence to deliver mindfulness in their classrooms.
We're here to make a big change.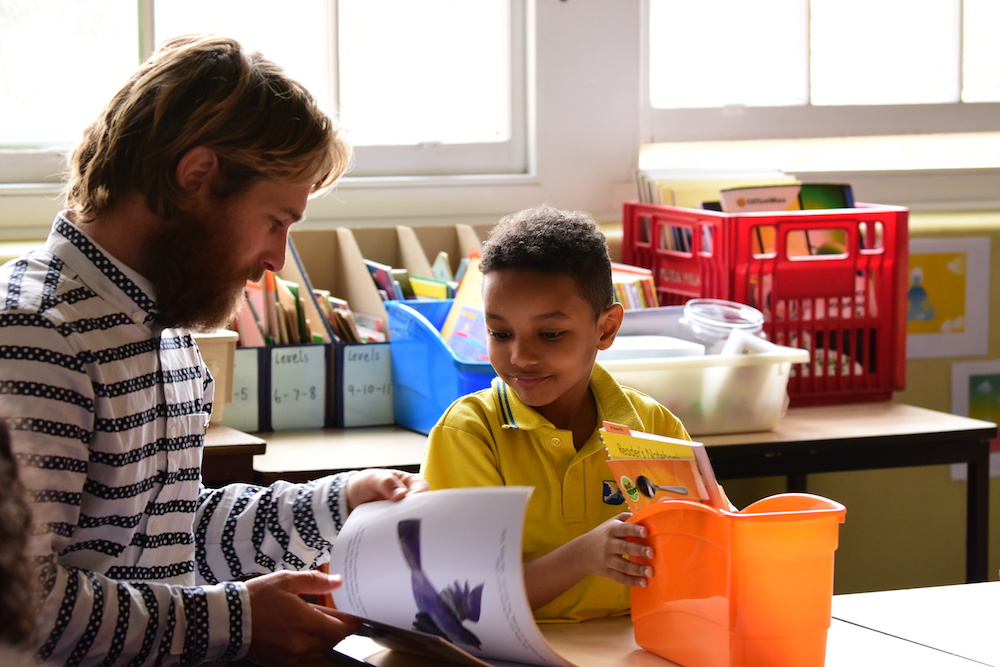 But we won't ever stop
No matter what, we'll keep pushing ourselves to do more for mental health and education in our country.
We'll keep working hard with teachers, schools, parents, government and the corporate world to eschew the benefits of mindfulness and work hard to help every mind thrive.