Love the heritage of Victoria?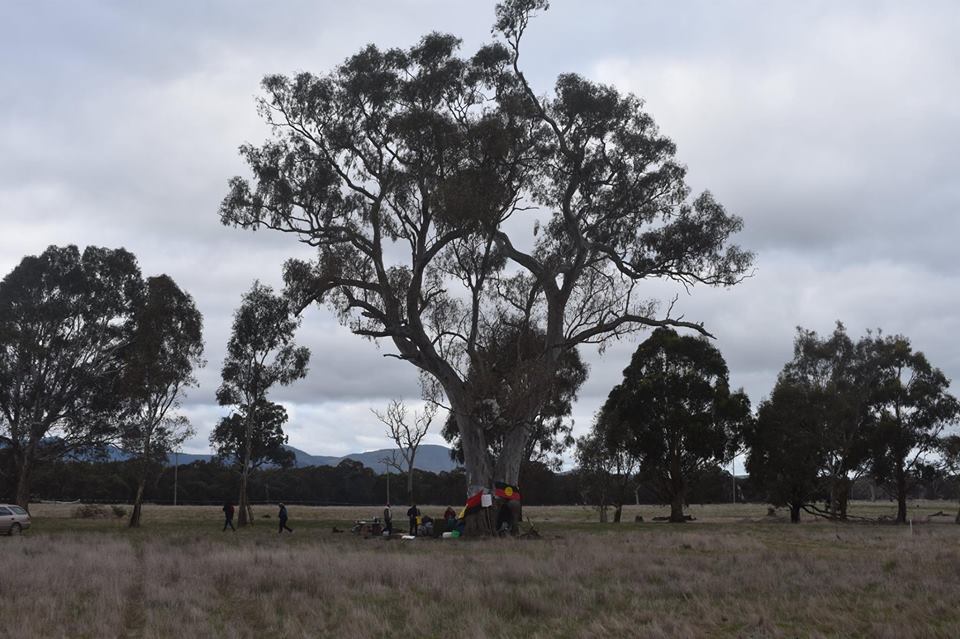 Tired of roads cutting swathes through the countryside?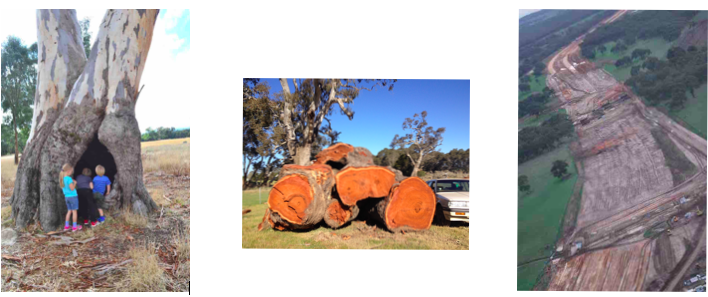 Save culturally important trees (some 800+ years old) and landscape.
Once a very old tree is felled, it is gone.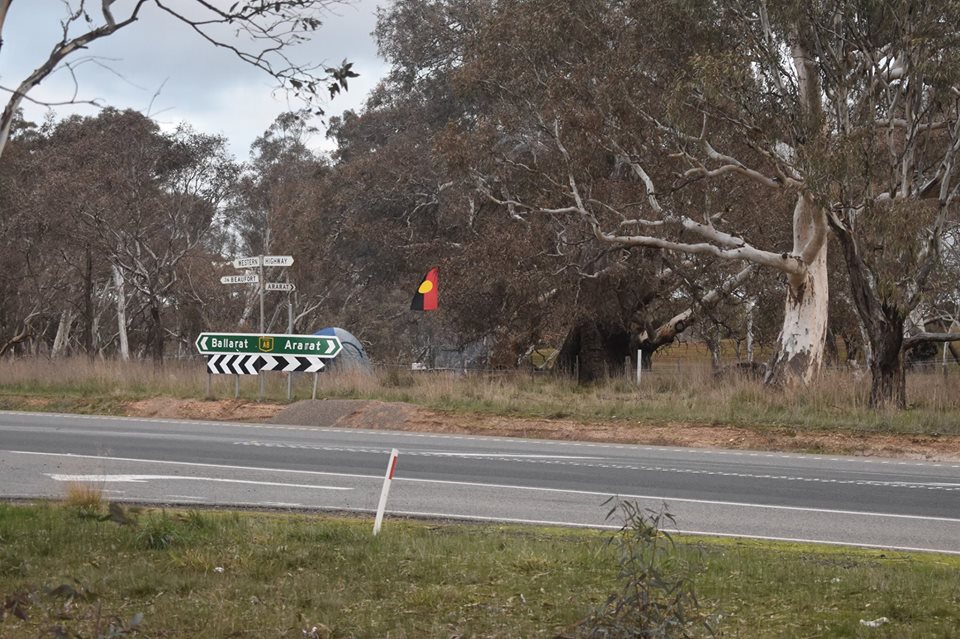 How is the Northern Option better ?
Saves the tax payer a whopping $24-65 million dollars!

It's a shorter & flatter route for drivers

Carefully widens the existing highway by 2-3 lanes

It is much easier to build

Avoids an unnecessary movement of 500,000m² of soil during construction

Fits in with and uses existing infrastructure

It significantly reduces environmental impact on nearby Mt Langi Ghiran State Park

Damages less roadside vegetation by up to 50%

Protects endangered habitats, plants and wildlife

75% less deforestation compared to VicRoads' Option 1

Protects heritage views
Help this practical campaign make a permanent impact.
Be part of creating a voice for a cost saving alternative to the Western highway duplication from Buangor to Ararat.
Our challenge is to raise community awareness to the environmental impact of the chosen route.
With your help, we can use the media and direct mail to gain support by advertising a better route for the Western Highway.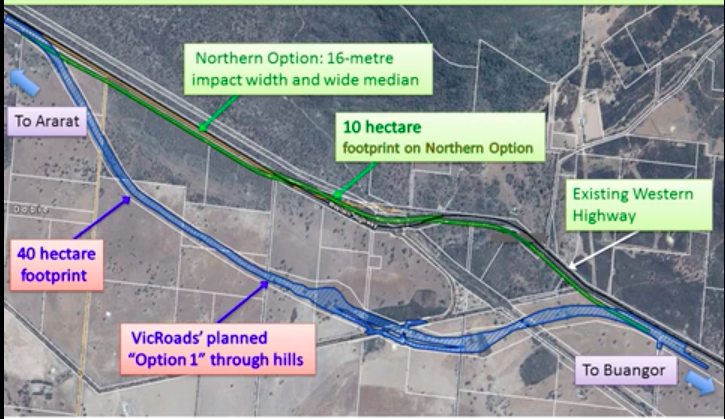 We need your support today to reach our goal of $7000 to advocate to preserve the endangered environment on the Western Highway.
The Story so Far
"VicRoads is duplicating sections of the highway between Ballarat and Ararat. We believe the chosen route from Buangor to Ararat maximises damage to the environment - an assertion clearly backed by top-level professional reports including those from Ecology Australia and from VicRoads' own consultant, Biosis. We are proposing an alternative route - the "Northern Option" - that causes far less environmental damage.
This campaign has a strong public interest, attempting to redress environmental injustice caused by a State Government agency.
The planned route means:
· an extra million cubic metres of cut earthworks (estimate);
· an extra flyover bridge;
· extra off-ramps and traffic onto a quiet road with EPBC fringing vegetation (ramps being the harbinger of further future impact on the very vegetation intended to be saved);
· 3.5 kilometres of exposed cutting high along a ridge-side visible for 50 km
· loss of 94 Large Old Trees 94 including one with a spectacular hollow, 4 fold greater than the alternative route.
· greater loss of EPBC-protected habitats (31.1 hectares) and community, and of remnant vegetation and greater fragmenting effect, all seriously understated to route selectors.
· severance of 6 holdings;
* Tree with Aboriginal hollow to be destroyed. (Several Aboriginal elders are concerned, and we have an archeological report stating that the tree is of Aboriginal origin, although the Aboriginal party apparently has not supported this, and will not discuss it.)
· a nearby extraction pit permitted to a volume of 300,000 cubic metres.

Despite professional evidence and public opposition, VicRoads is determined to proceed on the chosen route. We have already taken VicRoads to court, and at the eleventh hour the state Planning Minister stepped in to exempt the case from democratic process, under Section 20(4) of the Planning and Environment Act.
Careful alignment and drafting of width-saving construction methods, mandated by the process where this can reduce impact, were needed to stop the Northern Option being discarded prematurely.
However the Project's early design effort was inadequate, overstated the necessary impact and similar route options were dismissed early in the process. There is a rare Melaleuca on the route we propose. However the impact would be about 0.2 hectares, compared with 31.1 hectares of habitat of the Golden Sun Moth and 4.5 hectares of a grassy woodland, both of them critically endangered, on VicRoads' planned route. By contrast, the Melaleuca grows from cuttings and is spreading naturally.

VicRoads has not acknowledged 3 environmental reports sent to it shortly after each was completed. The reports identify significant areas of State and Federally protected remnant vegetation overlooked in official surveys in 2012.

Vic Roads disputes a lower impact on the Northern Option by calculating its impact using a width of 35 metres per carriageway. Three road engineers advise us that 16 metres per carriageway is feasible in the Northern Option's terrain.
We have 5 reports, engineering drawings, and dedicated lawyer, two Facebook pages, a website, a twitter account and many photographs.
Budget Overview
We're asking people to donate directly to supporting the campaign on the ground.

Critically, you will fund 'direct mail' advertising. Study-after-study shows that one of the best ways to get people to think about the issues is to get hard-hitting mail in their letterboxes—and on their kitchen benches.
Funds raised will be used to pay for
leaflet printing $800
direct mail to the local communities. $2000
campaign expenses $2200
newspaper advertising space $1000
Legal opinion ..$1000
Every contribution, large or small, helps us protect environment from the effects of unsympathetic development and destruction.
Once a very old tree is felled it is gone.
We need your support today to reach our goal of $7000 to advocate to preserve the endangered environment on the Western Highway.
Should we meet our target further funds will be used to make the Northern Option an election issue at the forthcoming November election.
Potential Challenges
A key challenge the proposal faces is the ability to run a public awareness campaign on a limited budget.
We're implementing a strategic social media and online marketing campaign to keep advertising costs low.
Broadcasting the beauty, uniqueness and plight of the The Very Old trees is fundamental to our campaign's success.

Our challenge is how to raise the voice for the environment and threatened natural places on an infrastructure project that has forgotten the environment and has set out policies to continue destruction of natural and cultural values.

A challenge we are prepared to face with passion, commitment and enthusiasm for local environmental protection.
Private individuals taking the State Government to court for a public interest matter is a risky thing but it can be made safer for us if people write to the newspapers, and also give enough money for us to pay for small adverts and the like, for about 5 - 7 weeks and have a campaign manager.