Book of Songs is a splendour of Pop songs where East meets West, influenced by Chinese poetry and Western classical music.
I am a self-funded, self-managed independent musician. I am Australian. My chinese name is 许舒慧
I am making my 4th studio album (due for release MARCH 2017) and i need your help! By pledging, you have have access to exclusive updates over the next months and fun rewards. You will be the first to receive the new album in your mailbox!
I hope you will join me.
Thank you for your support. If queries, please say hello at sophiekoh.com.
----------------------------------------------------------
THE STORY:
In early 2014, i sat down at Greg 'J ' Walker's (Machine Translations, Paul Kelly) piano at his home in Gippsland. I played him snippets of piano tunes i had scribbled down over the years but had never shown anyone. "Lets make an album with just 3 instruments, Piano, Cello and Viola - no drums, no bass", i said. "And i'd like to revisit my classical piano roots". After listening to the tunes, Greg dug out 2 books from his bookshelf : Women Poets of China and Lu Xun's Poems. Greg had spent some time in China and speaks some Mandarin. I'd always wanted to collaborate with him on an album with 'eastern' vibes.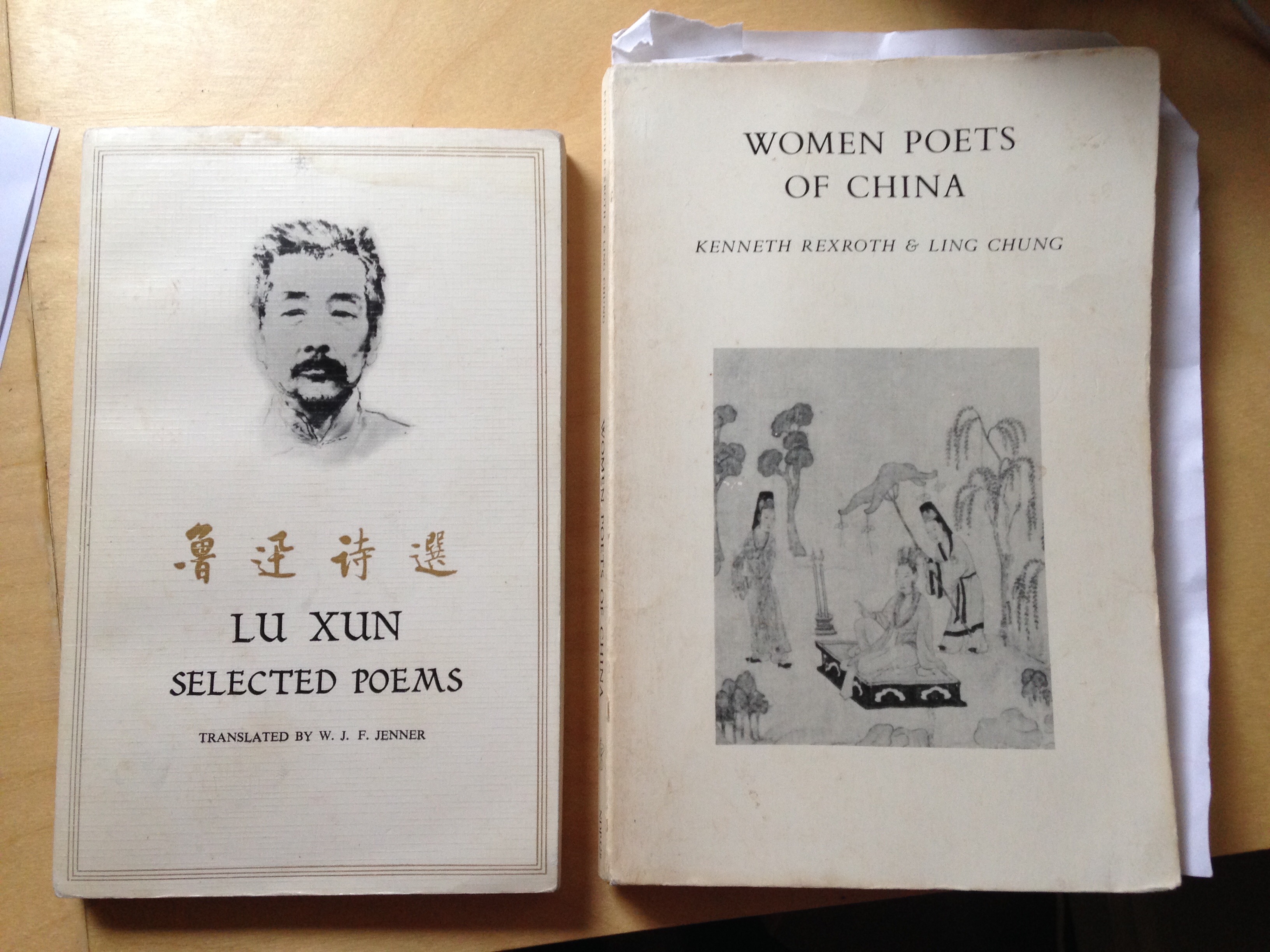 I'd also always wanted to work with this amazing lady, Melbourne cellist/composer Caerwen Martin.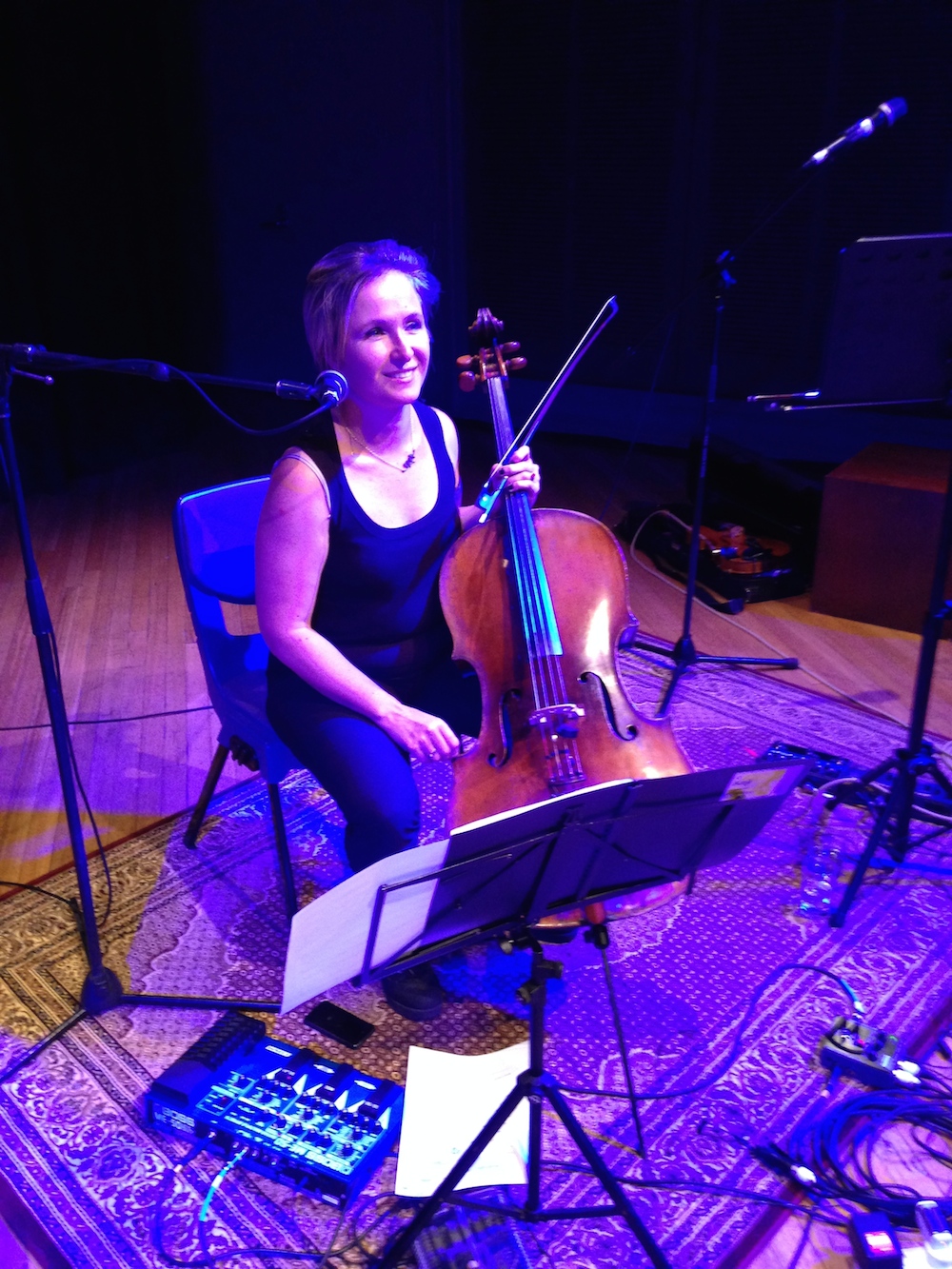 Over the next 2 years, Greg, Caerwen and I shared cups of tea, made demos and pondered over manuscripts. Louise Woodward jumped on board on viola.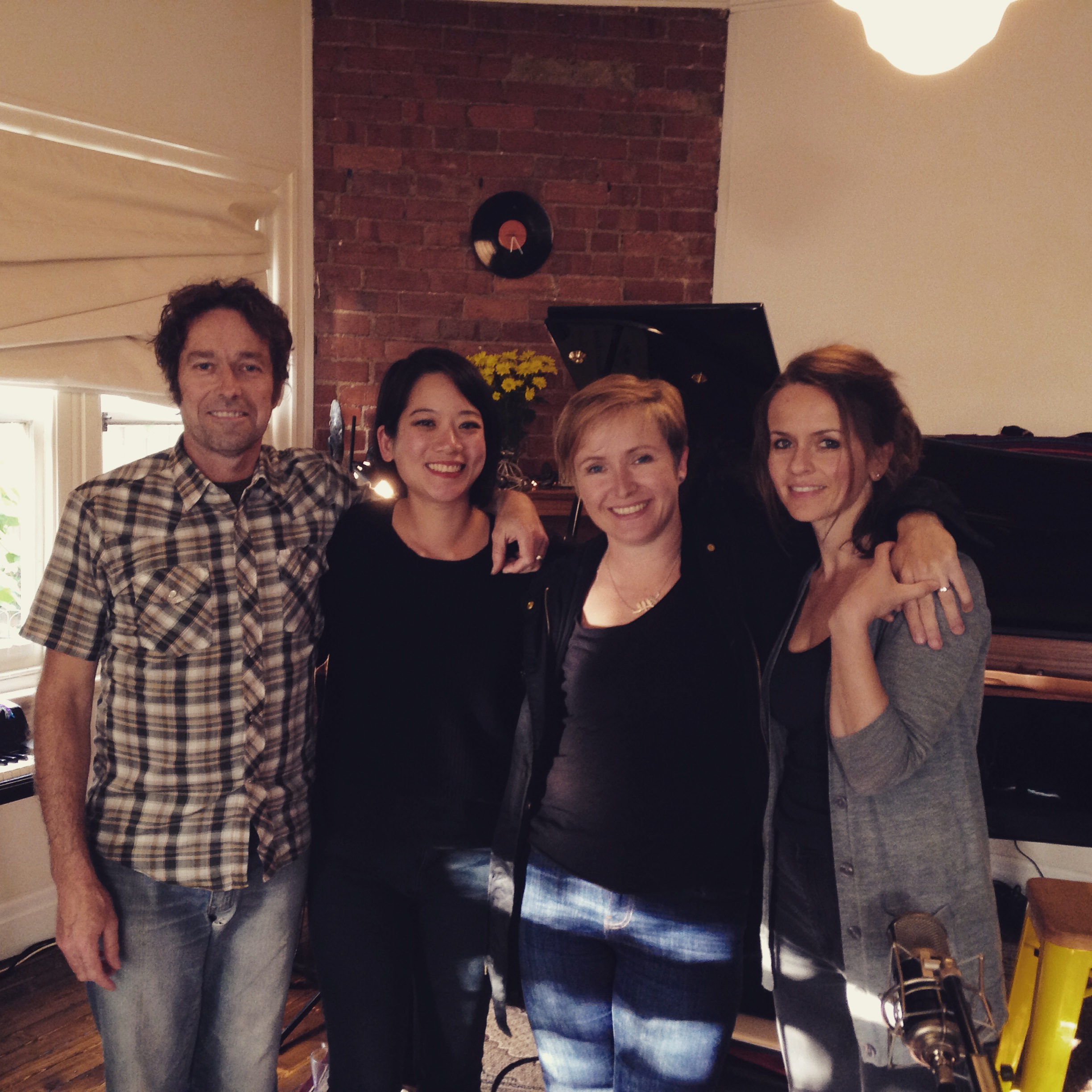 I pretended to play cello to show Caerwen what i was after...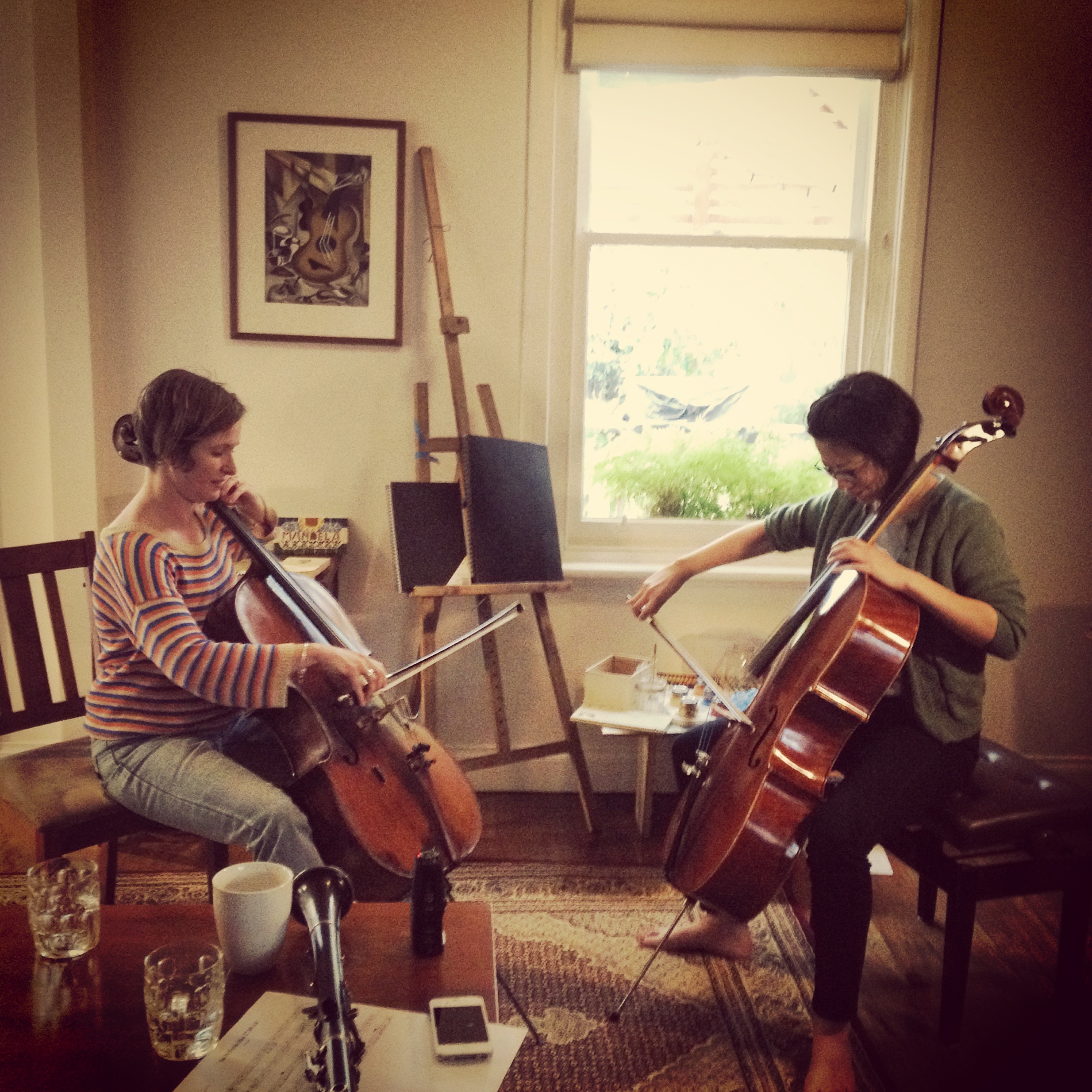 Here's the album, explained via Venn diagram. OH YEAH...I LOVE A SEXY VENN.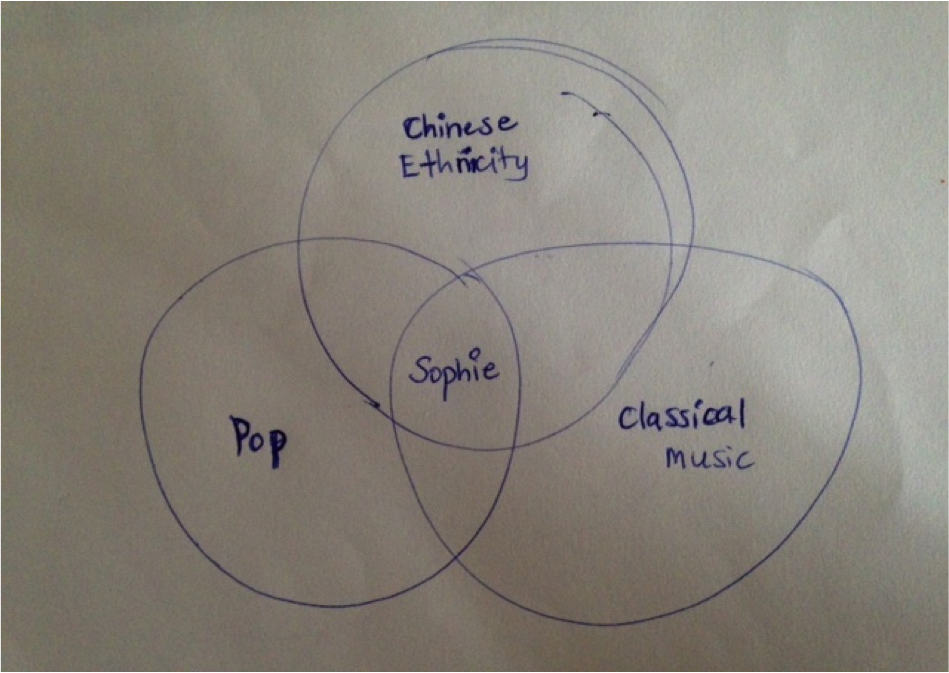 This is me, age 7, in Singapore. Thanks mum, for my bowl haircut.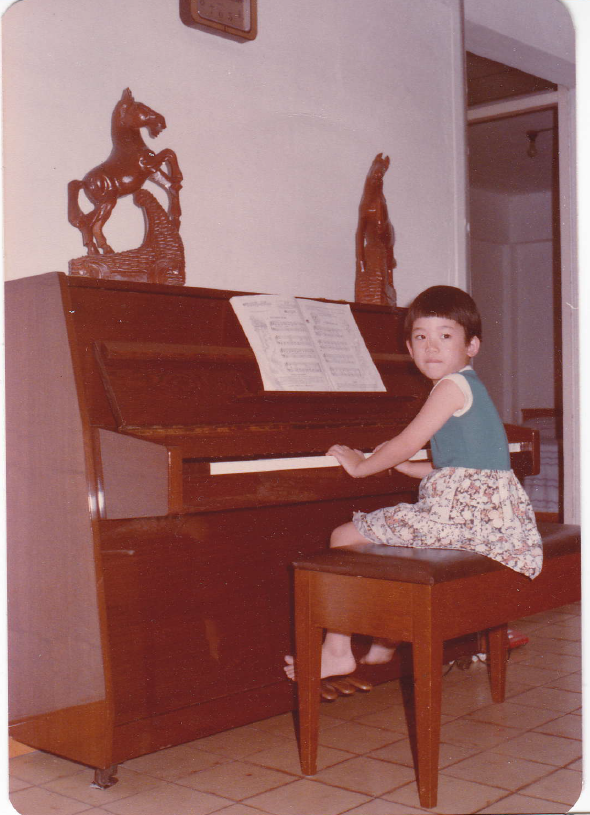 And these are the piano books that heavily influenced this album. John Thompson's Grade 1 piano book and Bela Bartoks's Mikrokosmos. Oh how i love Bartok and his hungarian folk tunes.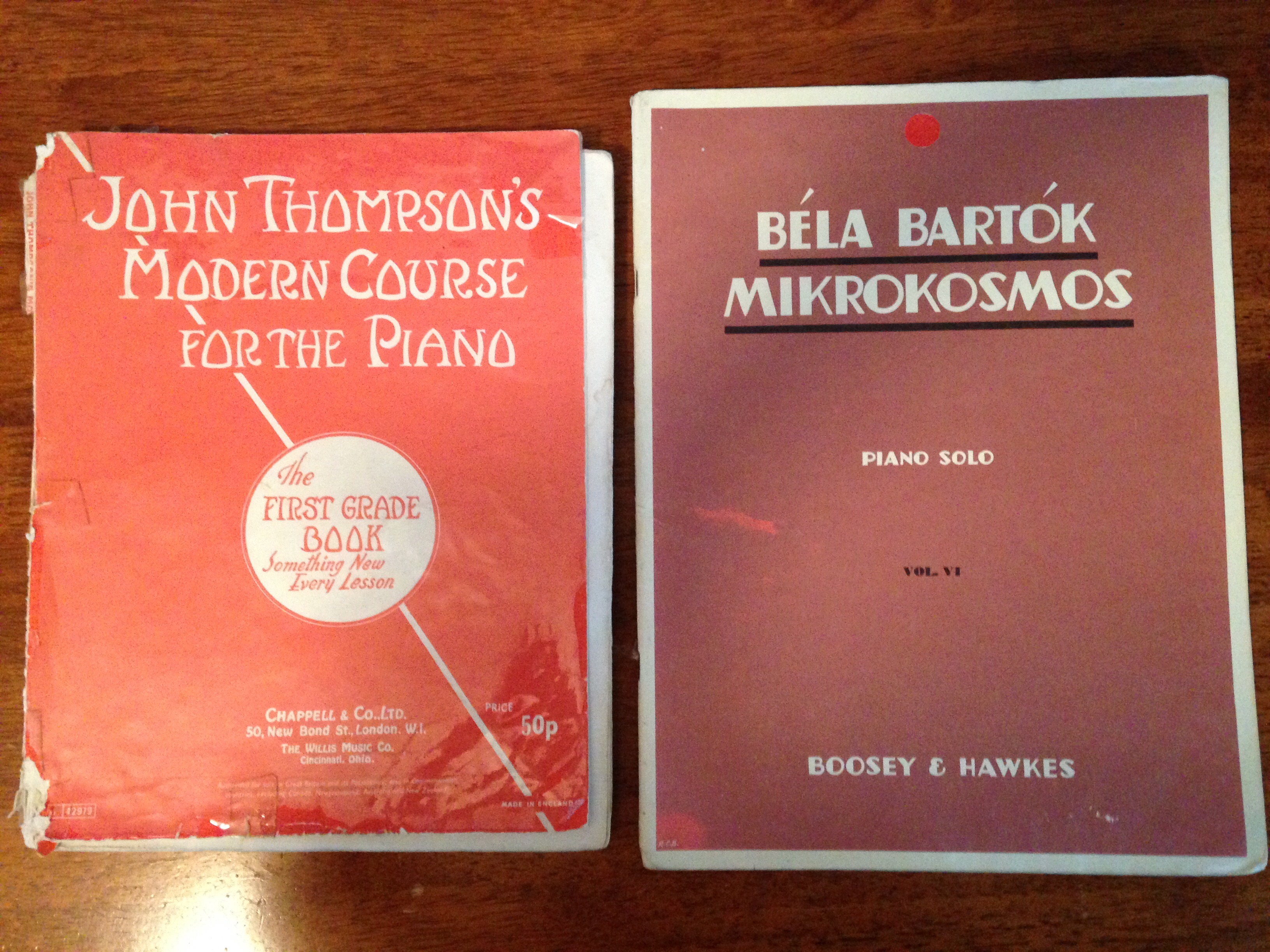 We recorded in my lounge room. We cleared the furniture and turned them into sound barriers.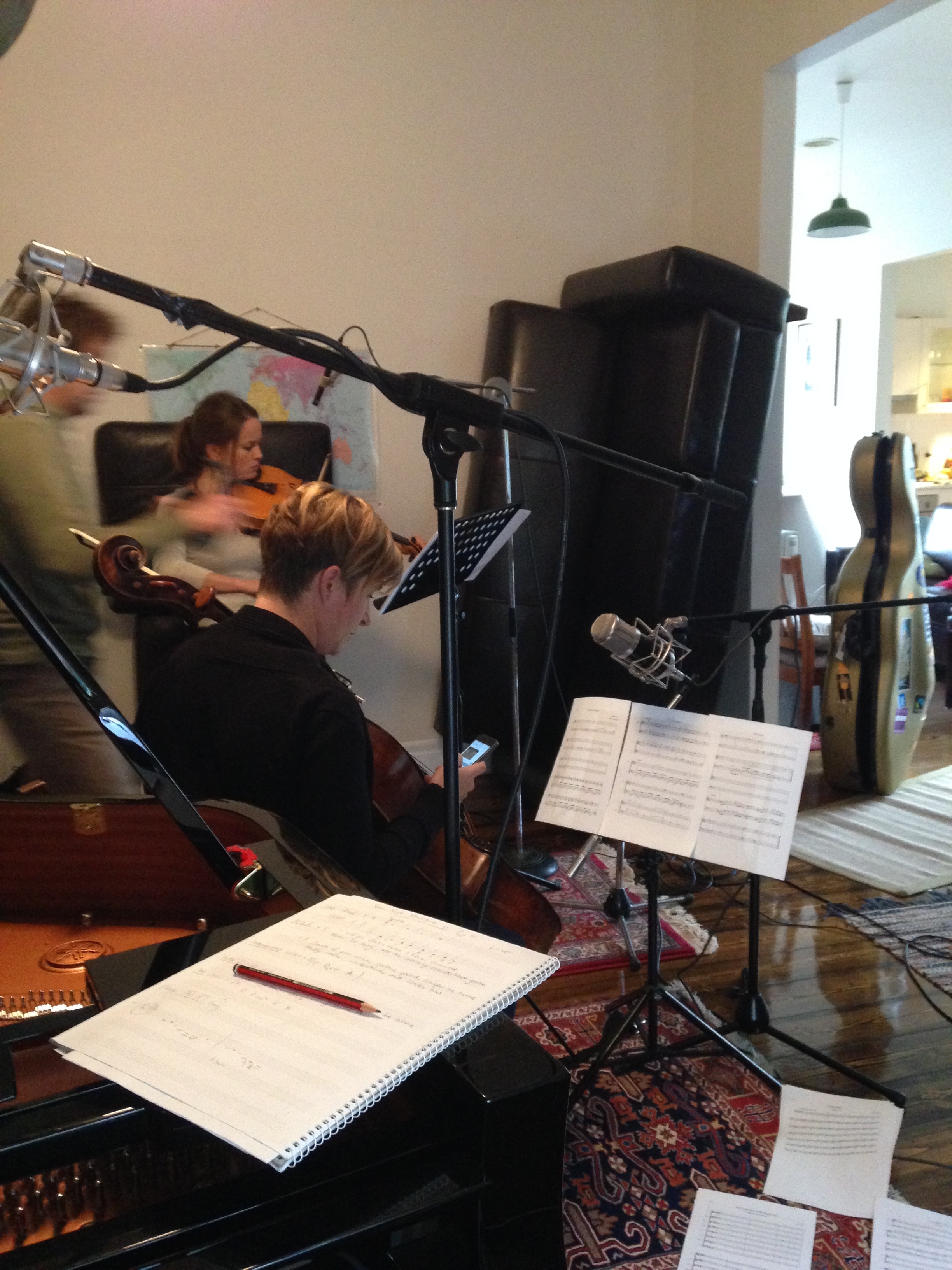 YAMAHA pianos kindly lent me grand piano for ONE MONTH! Thank you Yamaha! This is how they wheeled it in....SCARY.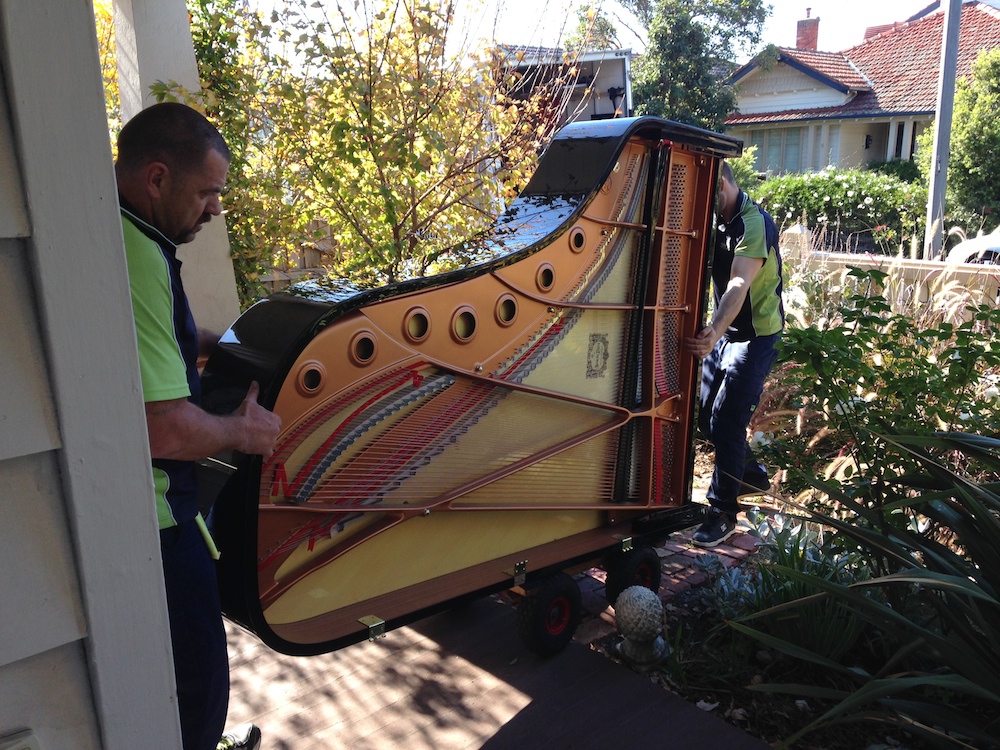 This is me, looking worried during a recording session....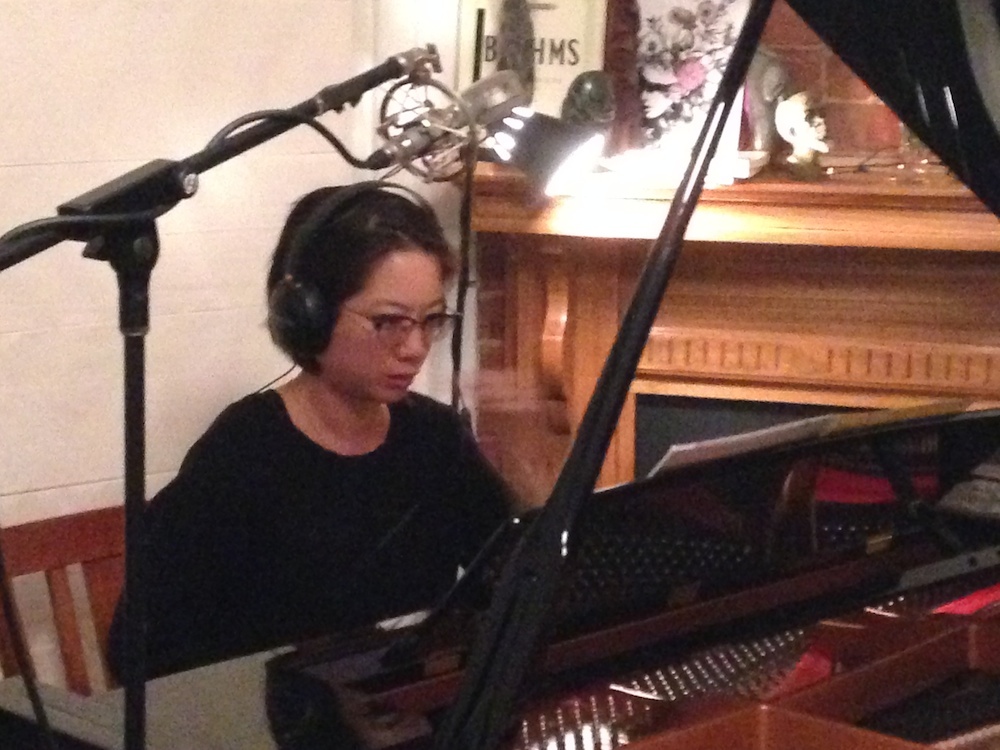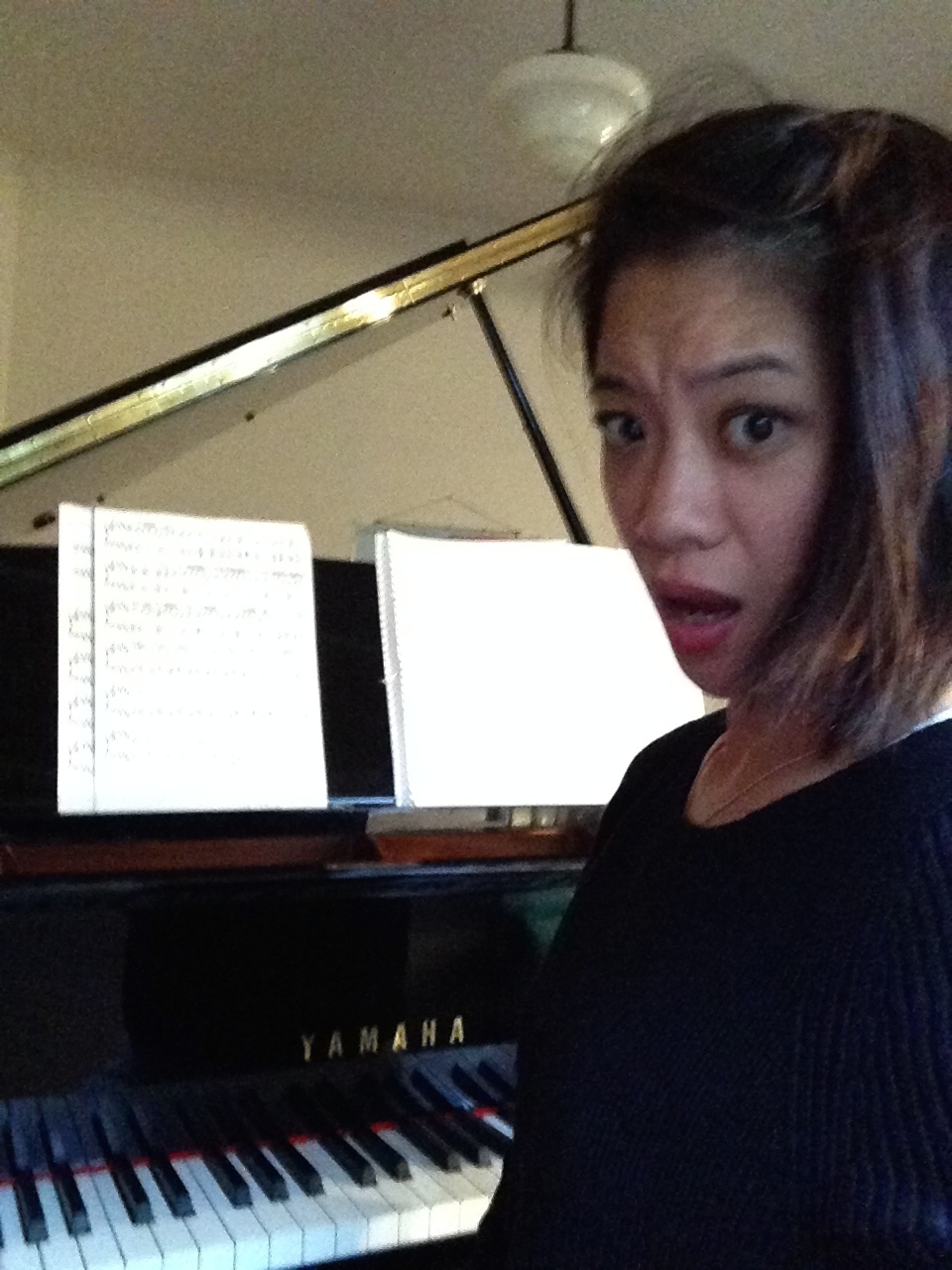 I yoyo-ed between these 2 states of mind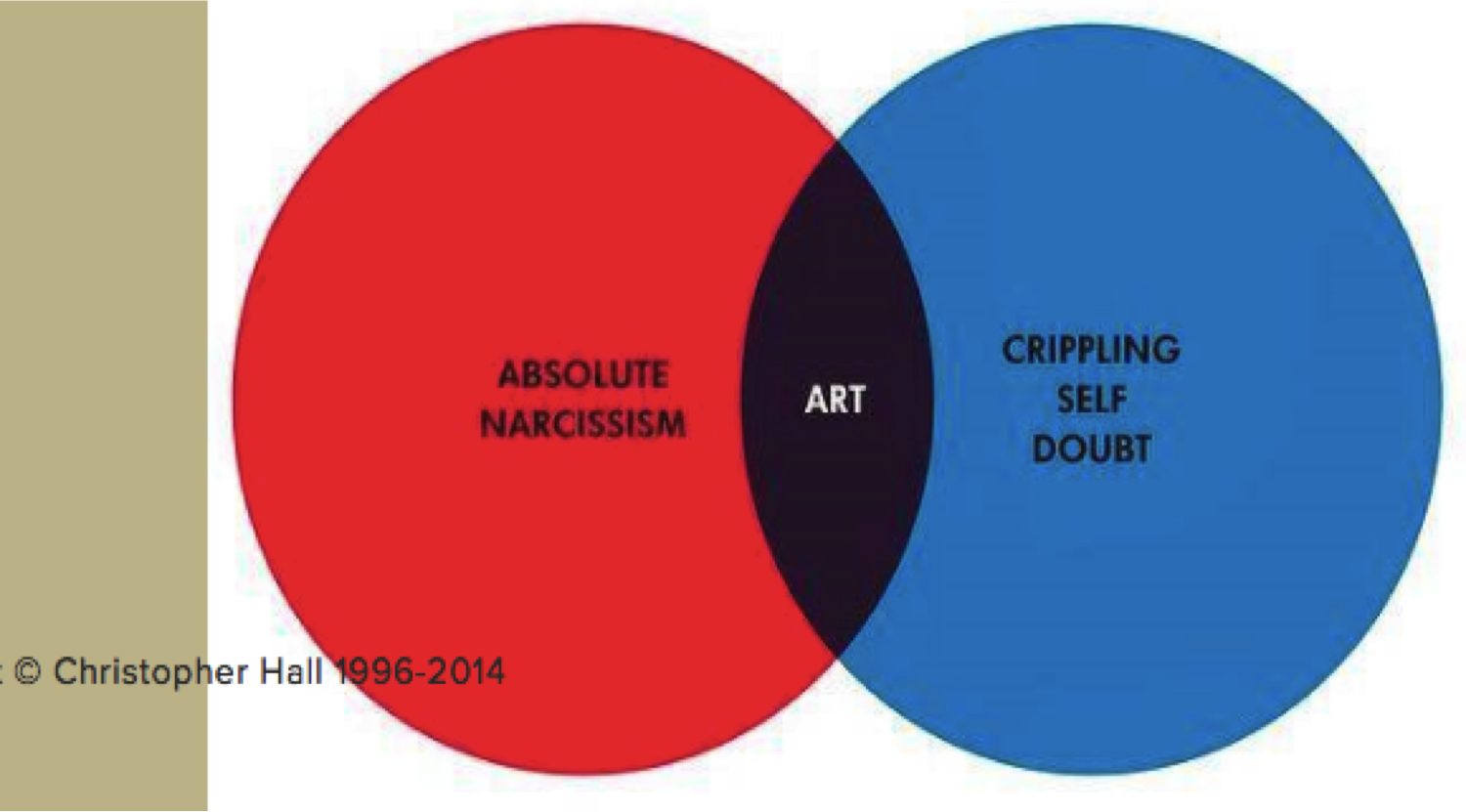 We also did lots of days at Greg's home studio in Jumbunna, Gippsland. I was so TIRED during this particular session..a few days later, i found out i was pregnant!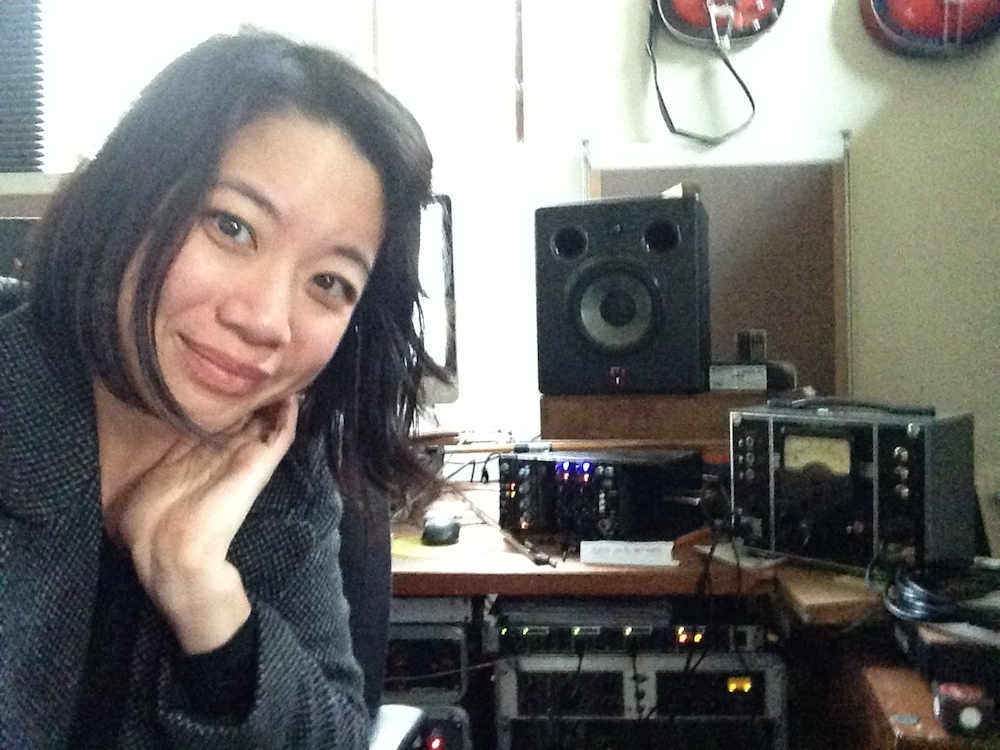 Greg, amongst many other things, is the composer for Miss Fisher's Murder Mysteries on ABC TV and he learnt to play clarinet for the show. We decided to sprinkle a bit of clarinet throughout my new album. This is Greg, looking quite perplexed by what i've asked him to play.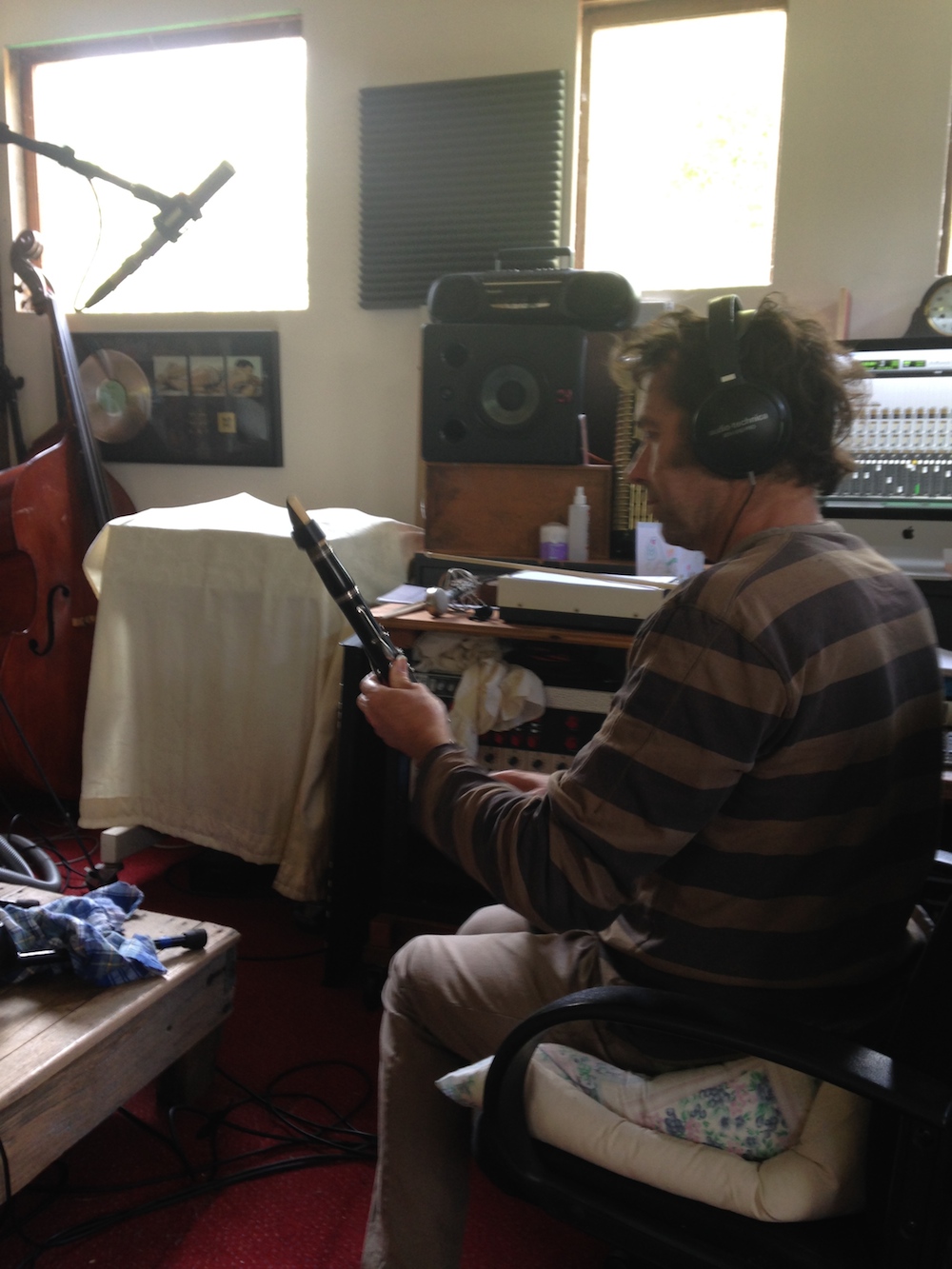 We decided to record MORE strings in a bigger room to achieve a wider, warmer sound so we hired a school hall in Korumburra for a few days. " More strings, WE NEED MORE STRINGS," said Greg.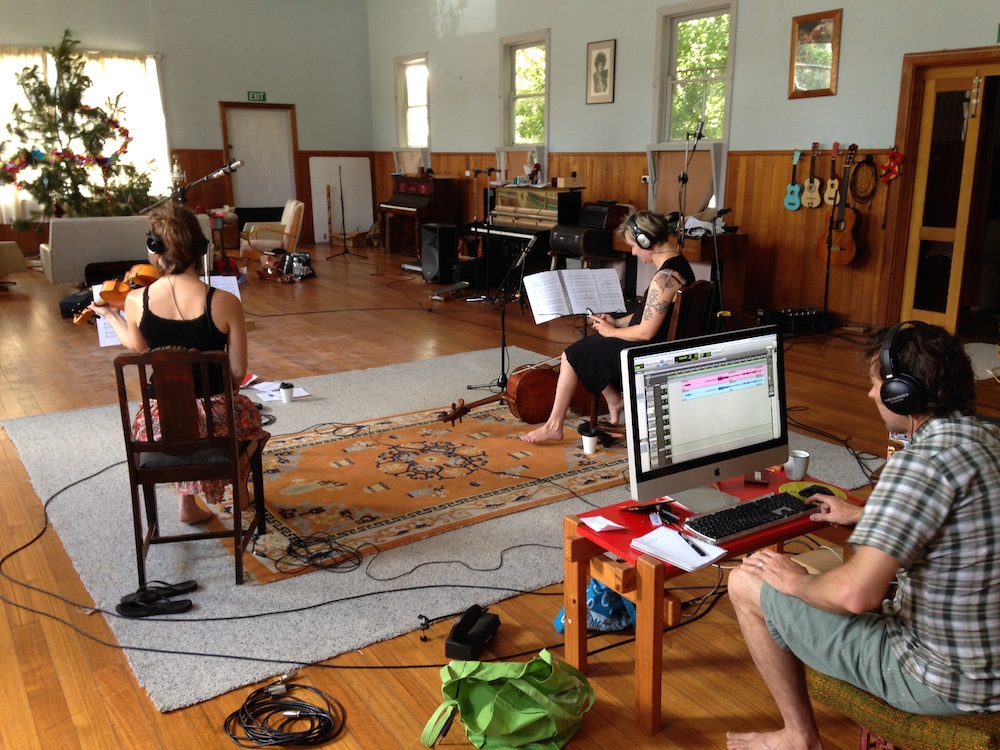 This is the team! Louise, me, Greg, Caerwen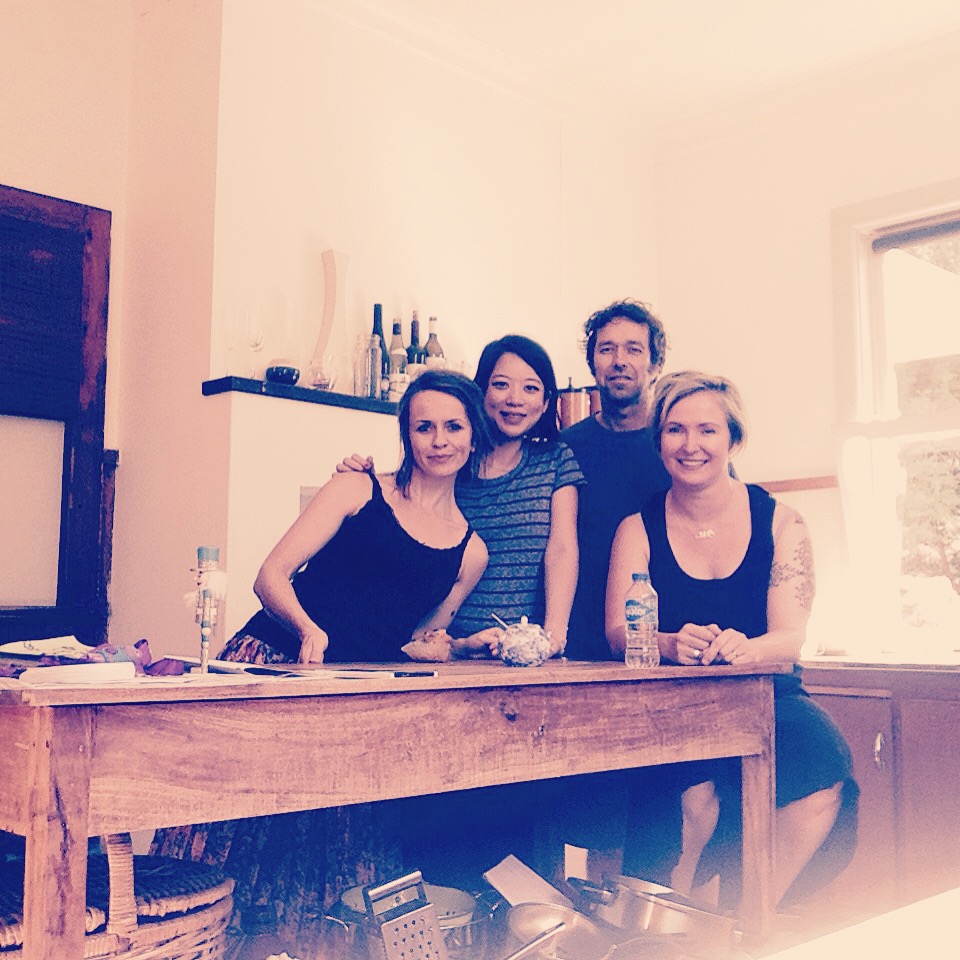 Oh, and this is my MUM! She never told me she made a vinyl record back in Malaysia when she was young, 'til i found this photo just 2 years ago! ?! This photo was supposed to be for her album cover !! But the vinyl got damaged in a flood.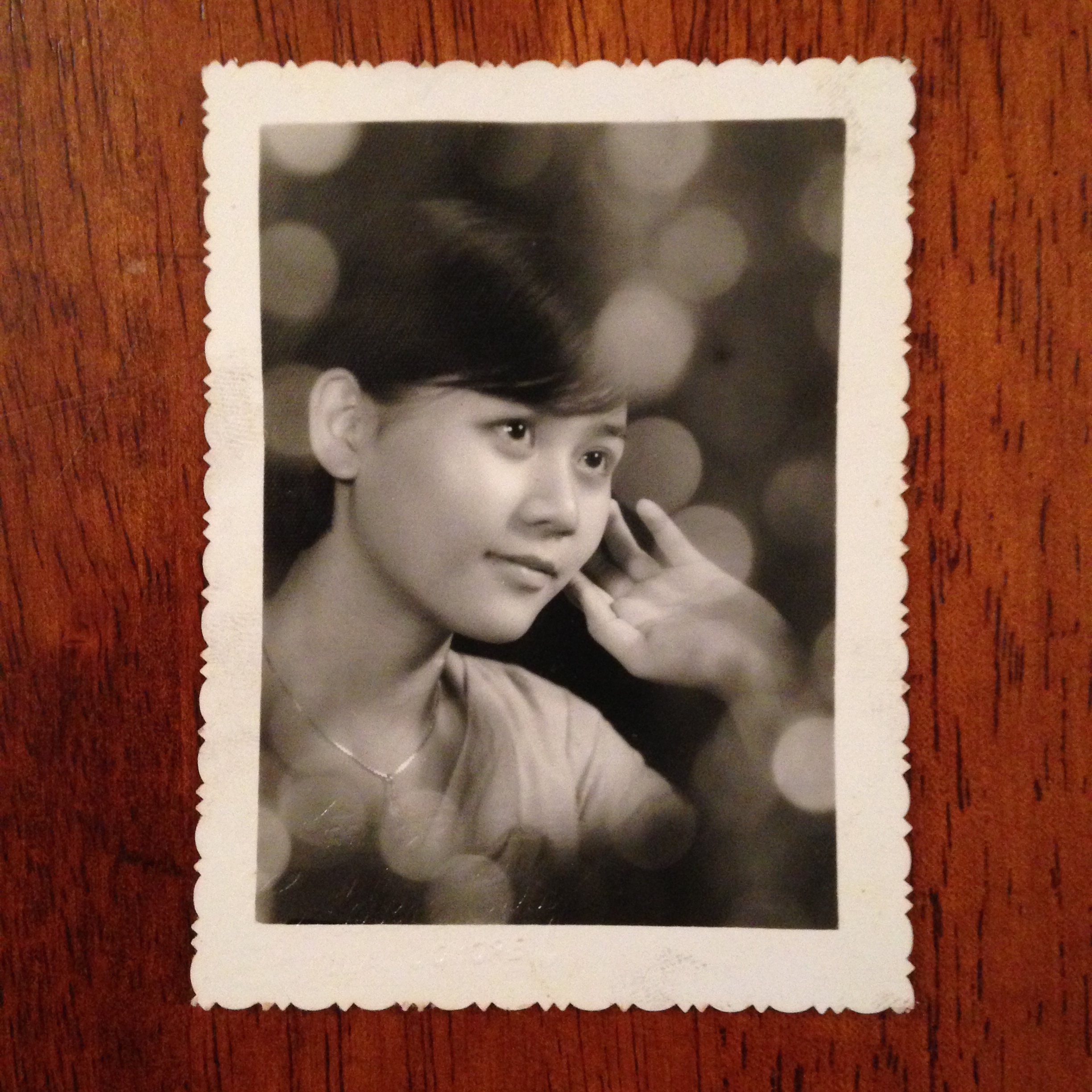 MUSIC VIDEOS:
(2 in production)
YELLOW ROSE: I am so fortunate to be collaborating with a young Melbourne animator Mr Xin Li. Xin uses a rare animation technique of painting onto glass, frame by frame. It's a time consuming job but so beautiful. Xin was trained in western oil painting as well as Chinese brush painting. His animation is going to be perfect for this song!
TIGER NOT THE HARE: We had an overnight crazy adventure in a Footscray boxing gym recently. With Cesar Rodrigues, Tom Chapman at the helm, featuring dancer Lilian Steiner (my cousin!) Can't wait to see the finished product.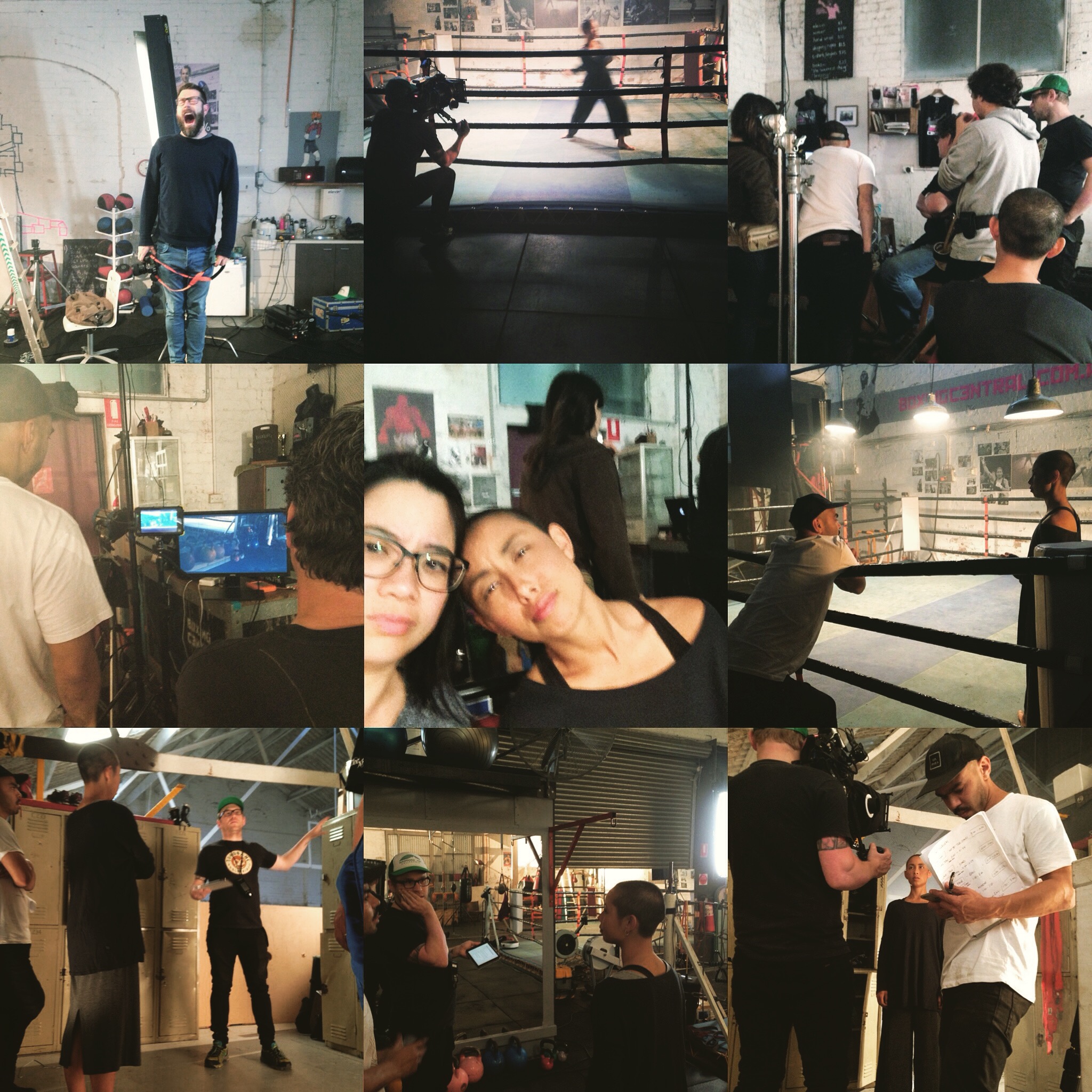 TRACK LISTING:
1. Paper Kites
2. Yellow Rose
3. Tiger Not the Hare
4. Tiger Not the Hare (reprise)
5. Once a little Girl
6. Paper Kites (reprise)
7. I want to Dance
8. Play with Gold
9. 橄榄树 Gān Lăn Shù
10. Green Bird on the Maple Tree
11. 她的美 (Tā Dè Měi) Her Beauty
12. I want to Dance (reprise)
13. Gold Noodle
14. Song for the Birds
REWARDS:
ALL REWARDS $15+ includes the whole album emailed to you as MP3 download.
Postage & handling are INCLUDED for Australia. Note additional for outside Australia.
How The Funds Will Be Used
Production, Publicity & Promotion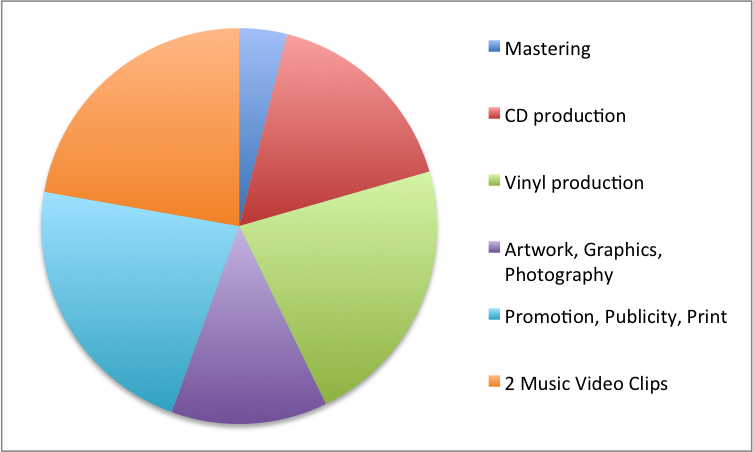 I will need $16K to get this album out into the world. I will have enough to cross the line if $10K is raised. If we achieve ABOVE this, i will be able to get this album off and running properly!
**I am working with Melbourne's community of independent graphic designers, photographers, animators, music engineers, cinematographers etc. Most of these creatives work from their own homes (most are mums and dads!) and are working with me on a modest fee. Your pledge will also support these talented creatives**
I have already spent $13,800 on the recording and mixing of the album (studio time, musician fees, producer fees etc).
Creative Victoria has kindly funded 12K of this.
The Challenges
I've always been an entirely self-funded musician. Making an album has always been a financial challenge. I guess this is why it's taken 4-5 years for me to make a new album.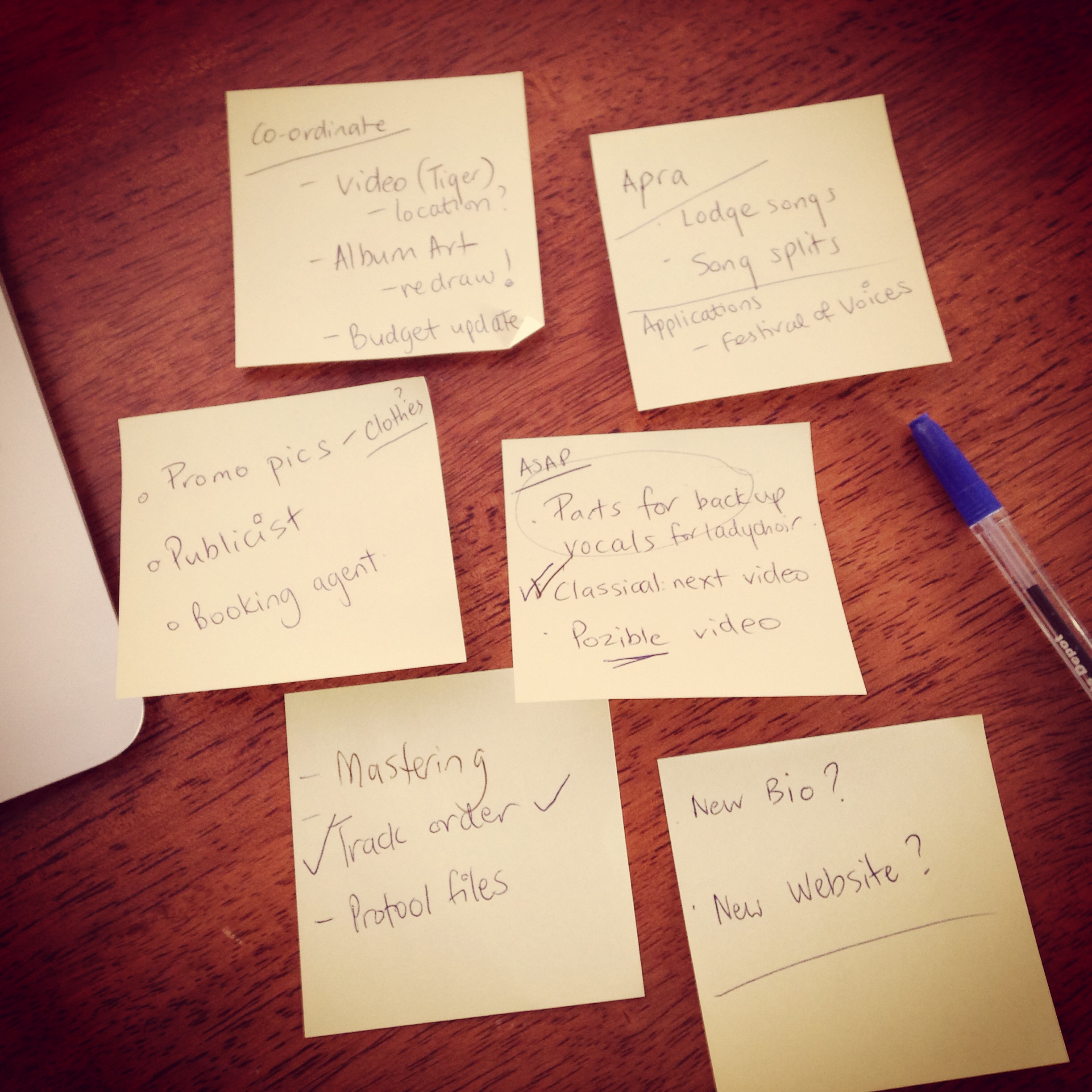 Being independent also means i'm in charge of everything, from writing Arts Grant applications, building the website, organising gigs, running posters off to the printers, balancing the books, and all the admin.
Making an album AND raising a young baby shouldn't really go together either. I shall be balancing baby, cash, music, sleep deprivation, dishes and laundry. The only way i'm getting this record out in to the world is by doing a little bit every day, making lots of lists and ticking them off slowly. I'll be patting myself on the back and dancing in the street when this album is finally pushed out into the universe!