My name is Nelly Thomas and I am an Australian comedian and author and I seeking your help to bring my new book, SOME GIRLS to life.
It's an early childhood book aimed at challenging gender and other stereoptypes.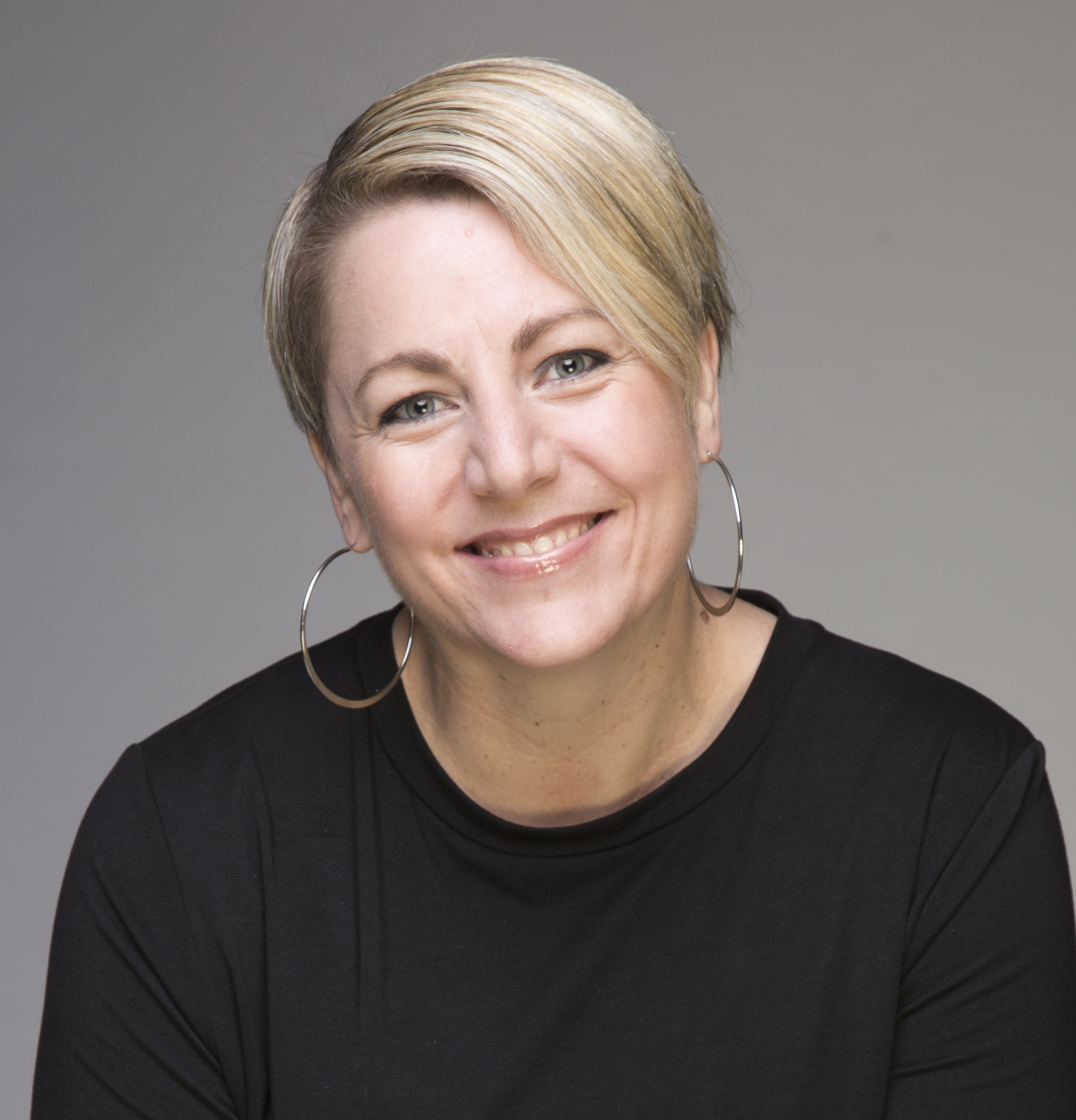 I have two daughters.
One likes Barbies and pink and nail polish.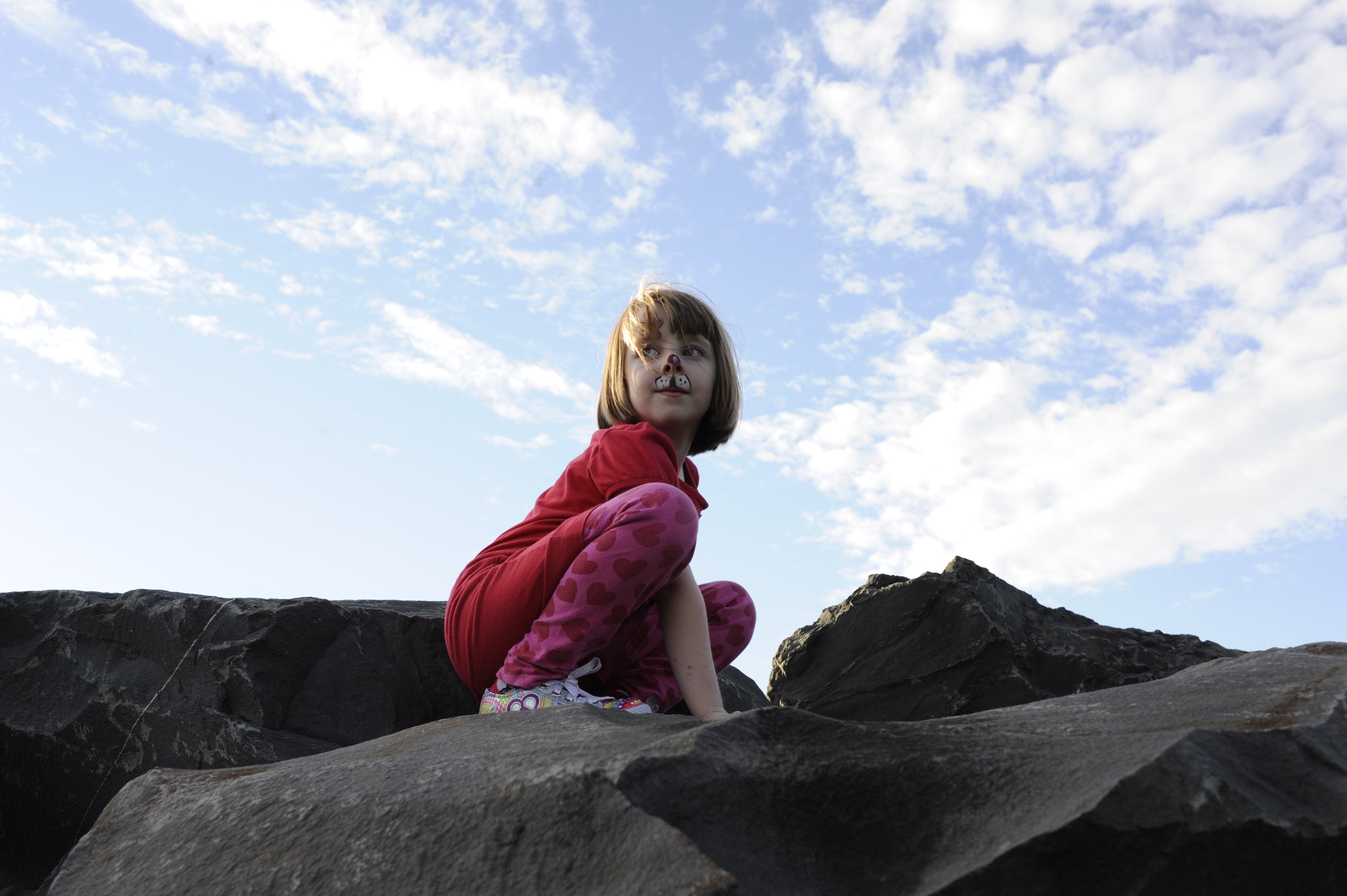 The other likes Power Rangers, trucks and punching stuff.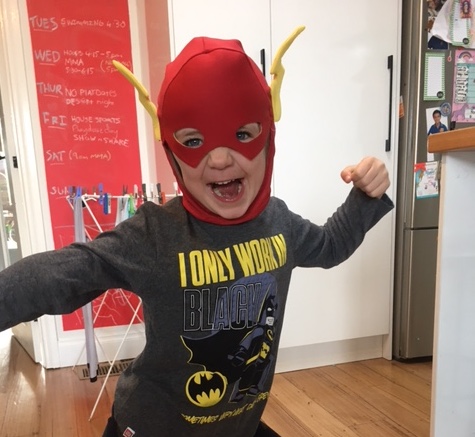 BOTH ARE BLOODY AWESOME!
One of my girls gets a hard time of it.
You can probably guess which one.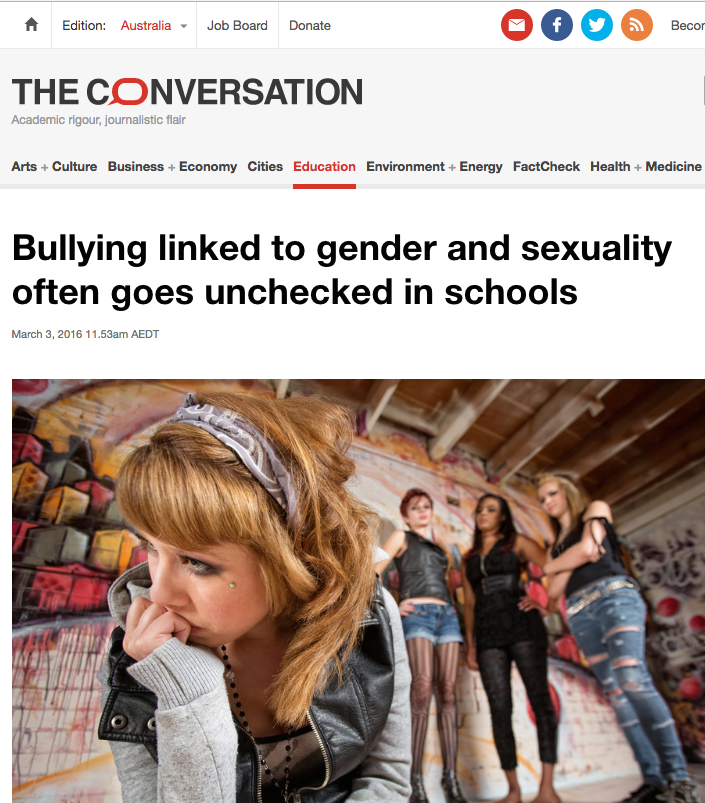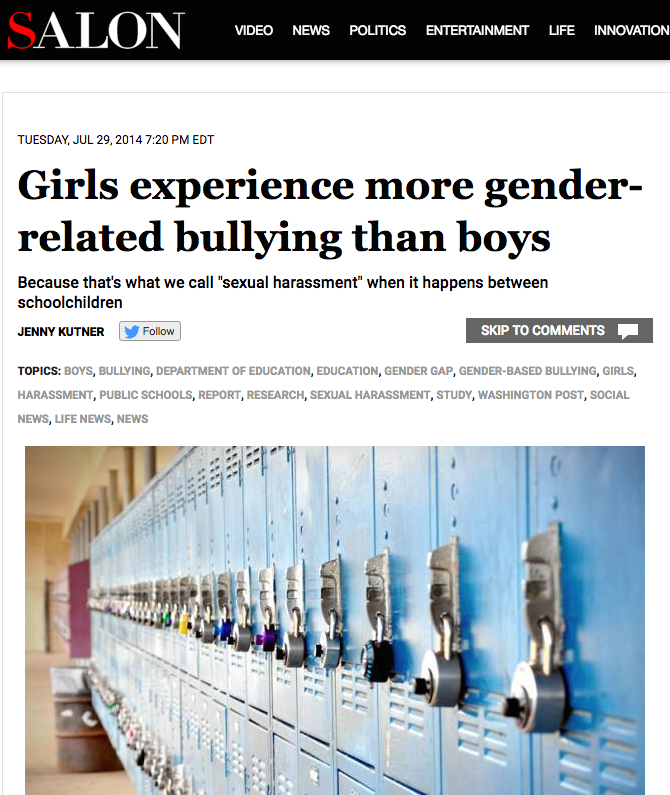 See our RESEARCH PAGE for these and other articles
Lots of people love and accept my daughter for who she is, but far too many don't.
She's only 4 years old and she's told every day in a million ways that something is wrong with her – sometimes literally, to her face.
So, I wrote SOME GIRLS.
It's an early-childhood picture book that is funny, beautiful to look at, easy to read
and which challenges gender and other stereotypes.
Beautifully illustrated by Sarah Dunk, its central message is:
ALL KIDS CAN BE WHOEVER THEY WANT!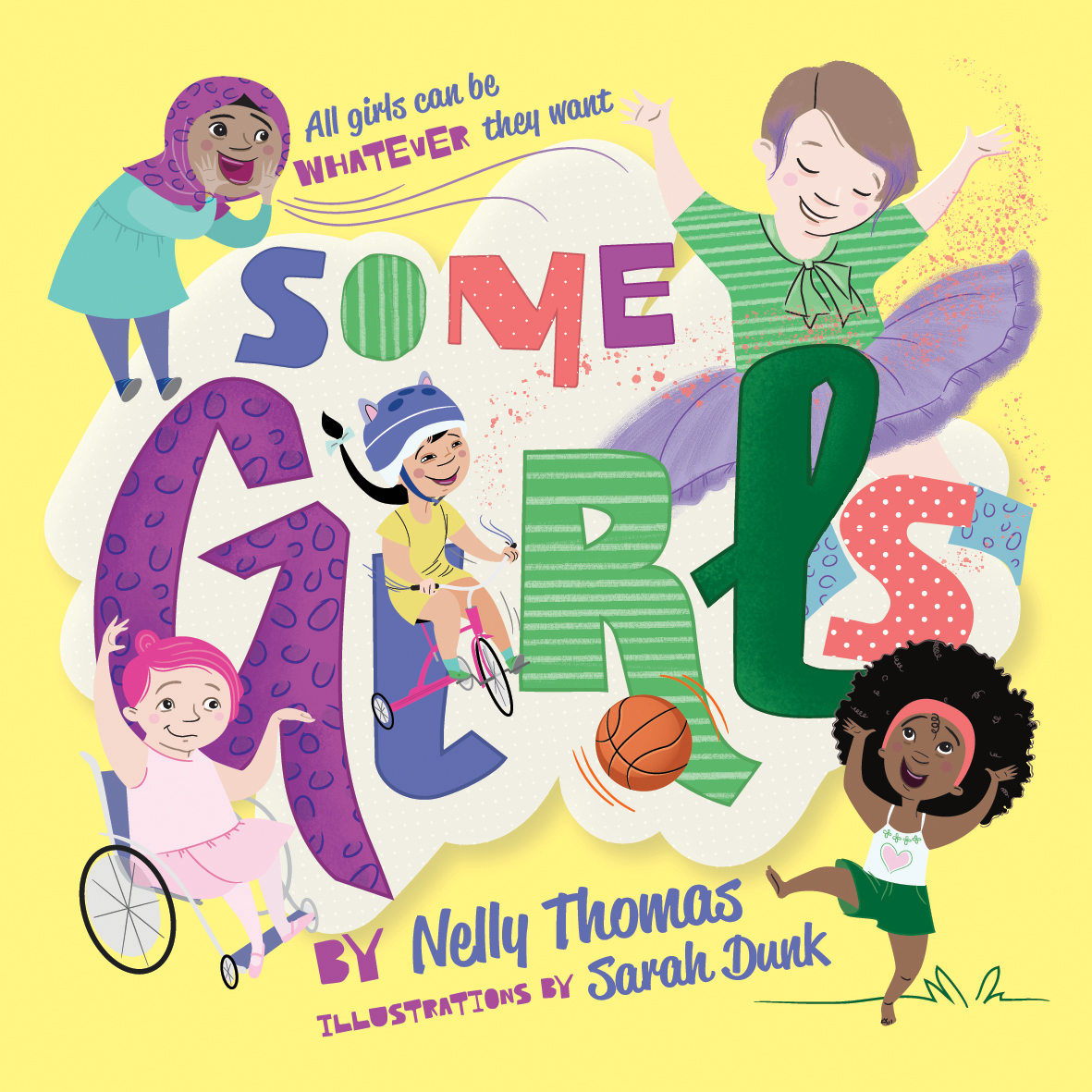 This Pozible campaign will help pay for the production, printing and distribution of SOME GIRLS.
If we hit our target, the extra funds will bank-roll the next book, SOME BOYS .
This is my first crowd-funding campaign and I hope you can get behind it!
Our website: https://www.somekidsbooks.com/
Our Facebook: https://www.facebook.com/somekidsbooks/
SOME GIRLS includes girls of different shapes and sizes, races, ethnicities and cultural backgrounds and with a range of abilities. It affirms girls' rights to a full range of emotions, likes, dislikes and interests. The messaging celebrates difference and is super-clear.
SEE OUR DIVERSITY/INTERSECTIONALITY PAGE FOR MORE INFO
SAMPLE TEXT:
Some girls wear shorts,
And some girls wear skirts.
Some girls wear skorts,
And some girls wear shirts.
ALL GIRLS CAN WEAR WHATEVER THEY WANT!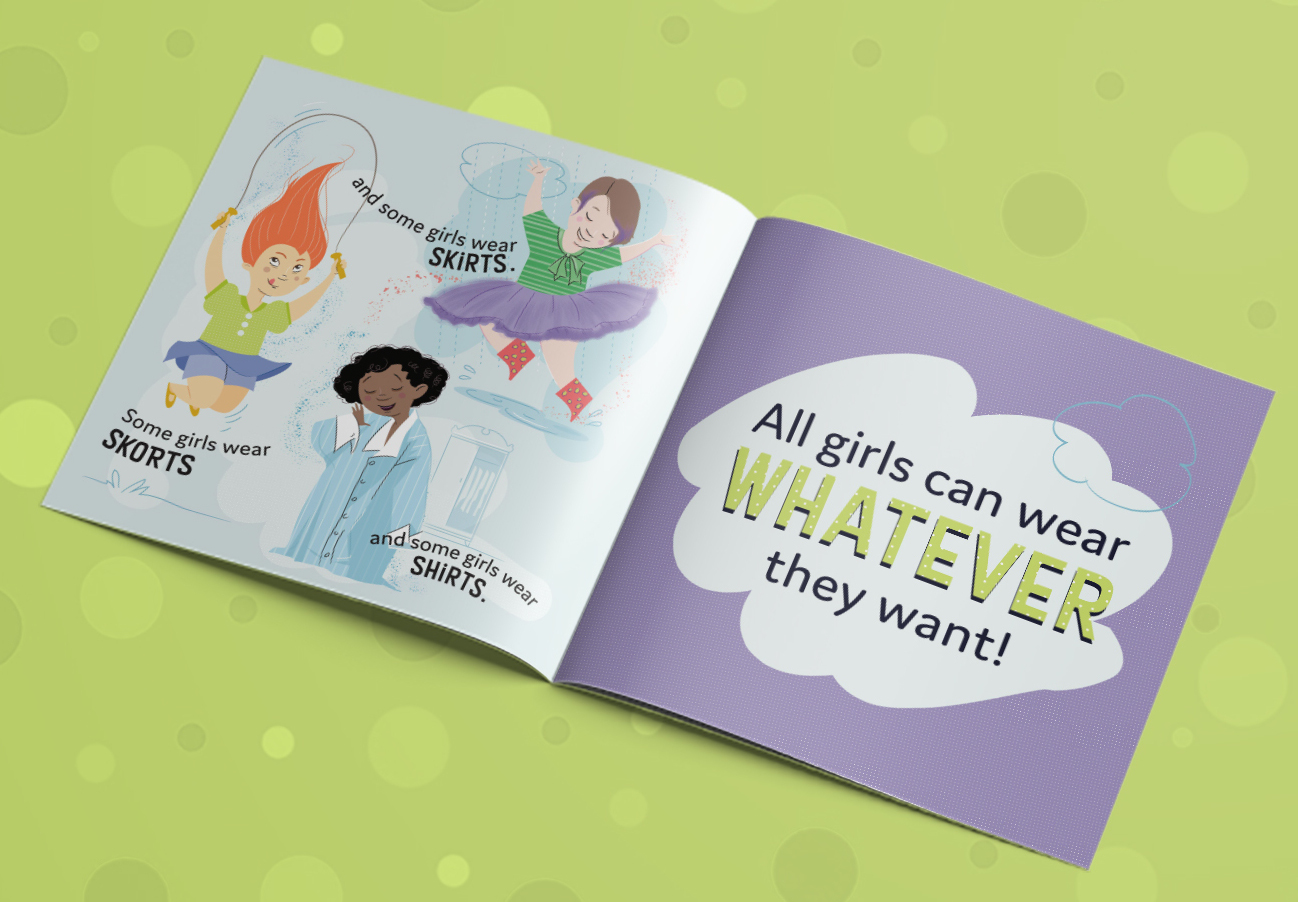 Some girls like gentle things,
And some girls like tough things.
Some girls like pretty things,
And some girls like rough things.
(OTHER GIRLS LIKE EVERYTHING)
ALL GIRLS CAN LIKE WHATEVER THEY WANT!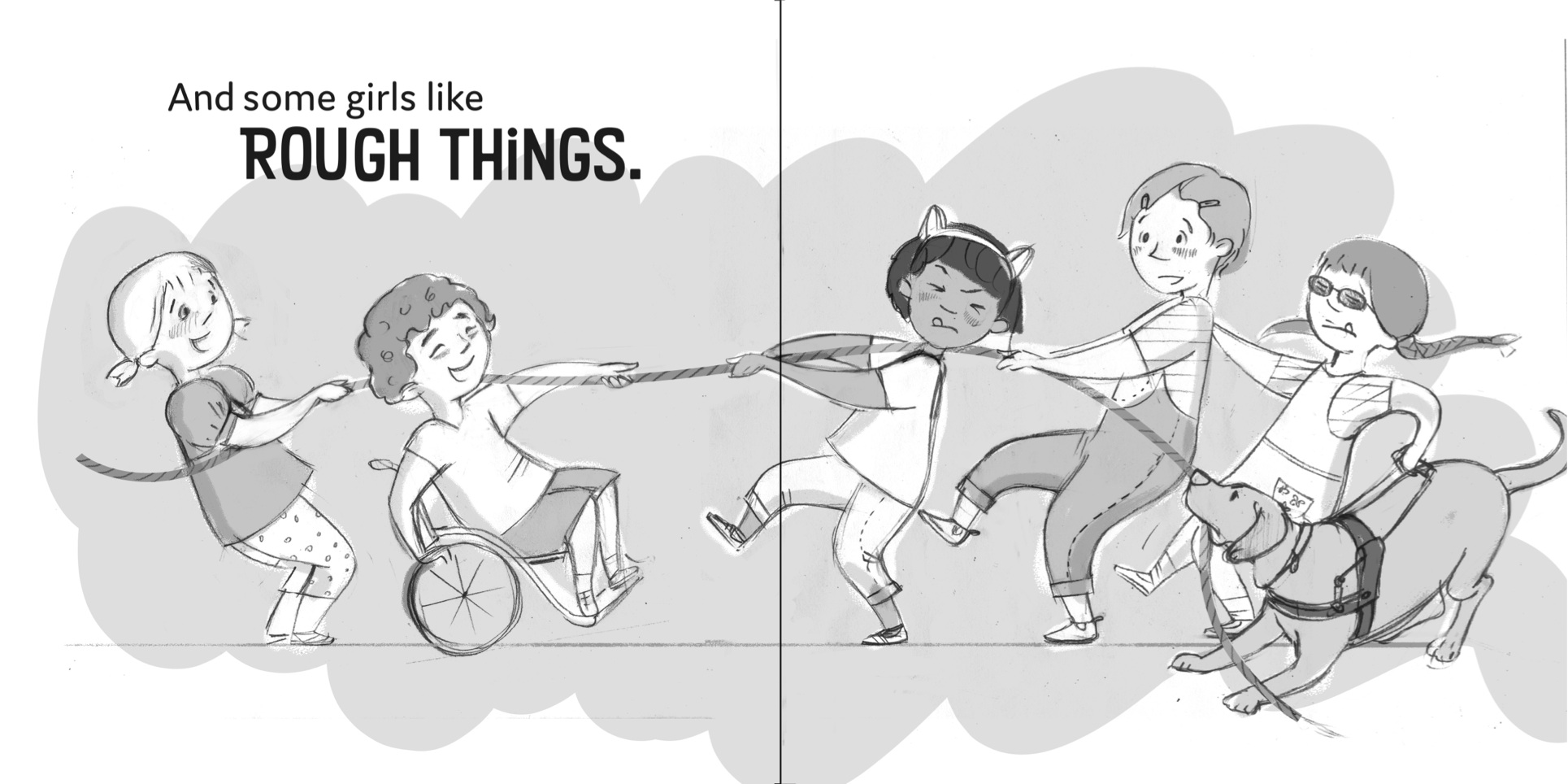 Some girls have short hair,
And some girls have long hair.
Some girls have big hair,
And some girls have strong hair.
ALL GIRLS CAN HAVE WHATEVER HAIR THEY WANT!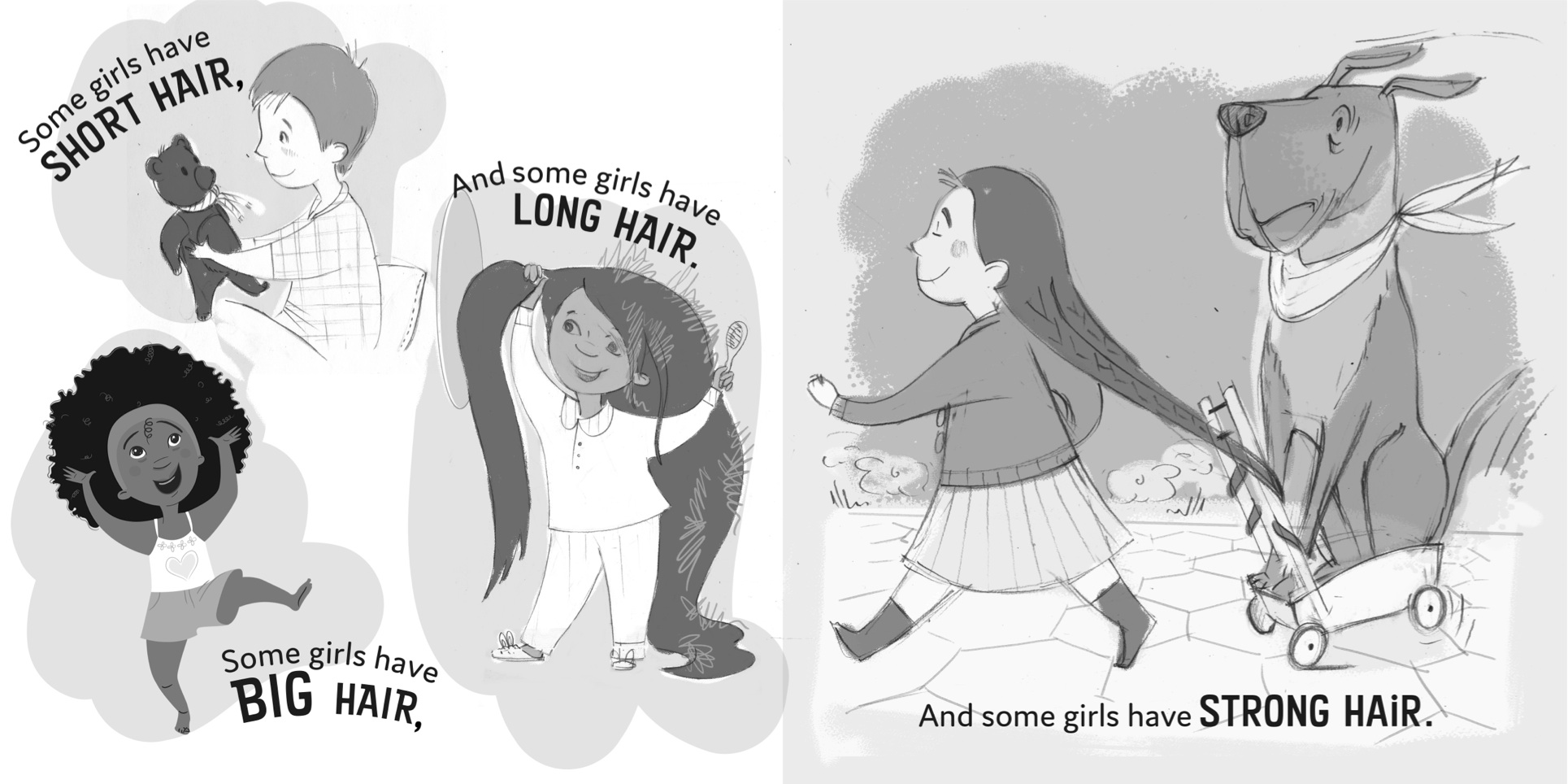 Some girls are good with cars and bikes,
And some girls are good with art and kites.
Some girls are good with puzzles and maths,
And others are good with dolls and cats.
ALL GIRLS ARE REALLY GOOD AT SOMETHING!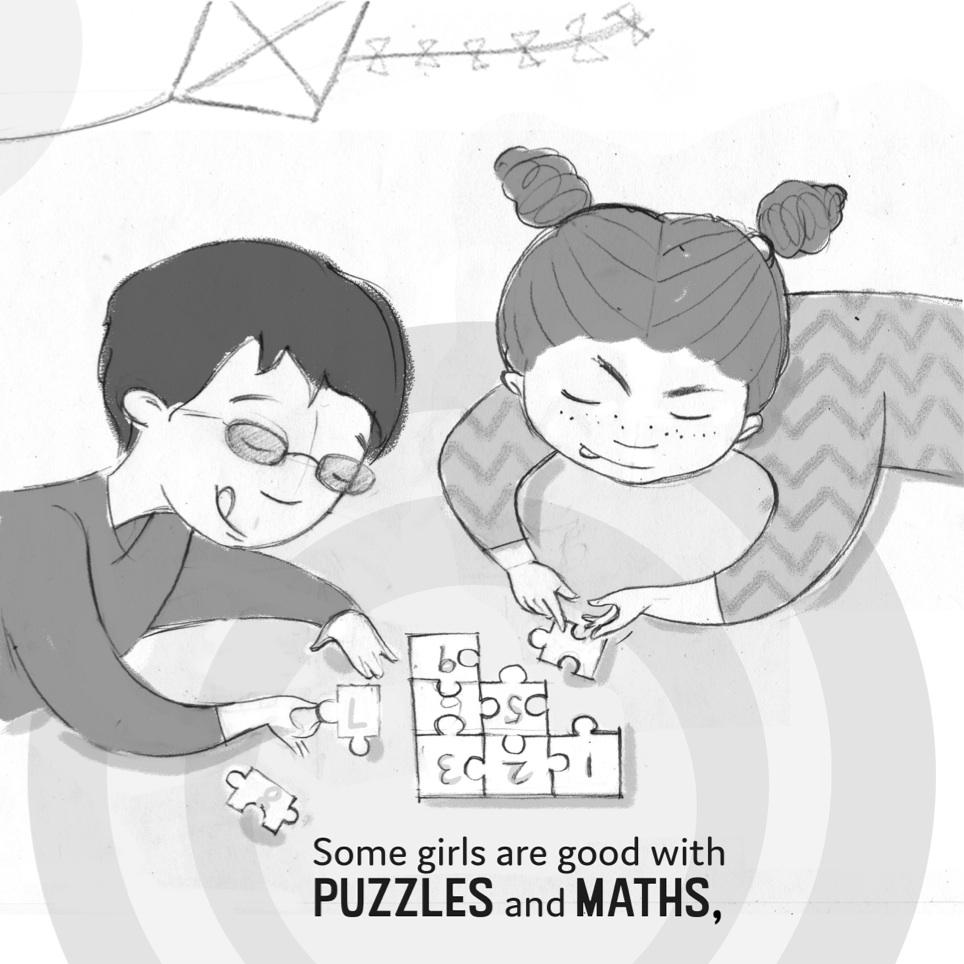 Please help me bring SOME GIRLS to life and challenge outdated stereotypes - for both the kid being read to and the adult doing the reading!
Let's teach kids early that ALL KIDS CAN BE WHOEVER THEY WANT!
(And yes, I've also written one for boys – that's the next campaign!)
AIMS of the books
To tell all kids they're fine as they are
To challenge the idea that girls and boys should be expected to look a certain way
To teach kids to accept their friends and others as they are
To give modern parents a tool to talk to kids about gender
To give Early Childhood Educators a tool to open up discussions about diversity
To challenge the idea that girls have to be compliant and nice all the time and that boys don't have a right to emotions
To develop all kids' sense that they can be strong and capable as well as kind and caring
How The Funds Will Be Used
I have been a self-employed comedian and writer for 15 years. This is my first ever crowd-sourcing campaign and I am seeking your support because I've decided to self-publish for a couple of reasons:
I wanted complete creative control over the messaging
No-one works harder for you than yourself - especially if you're motivated by love!
Being a self-employed artist, I know what it's like to be asked to work for free or on the cheap. I have deliberately decided not to do this to the creative people involved and they are all being paid properly for their immense skill, talent and time.
The funds from this Pozible campaign will be used to:
Pay illustrator Sarah Dunk
Pay designer Elena Fombertaux
Pay publicist Emma Noble
Help fund the first print run at The Print Department (note that the books are being printed locally in Australia - no orangutans losing habitat! - on sustainably sourced stock)
Pay for the somekidsbooks.com website
Get the books into low SES (disadvantaged) kinders and schools for free (you can help with this - see the pledges page)
I will take no payment until everyone else has been paid, and I will cover any shortfall personally.
My primary aim is to get these books out there. And you know, CHANGE THE WHOLE WORLD.
Our website: https://www.somekidsbooks.com/
Our Facebook: https://www.facebook.com/somekidsbooks/
The Challenges
THE WORLD
Even in 2017, lots of people still think ALL girls should wear dresses and play with easy-bake ovens.
There will be people who say I am trying to MAKE girls tough, strong and cut their hair off.
Cue: BACKLASH. (Whatever!)
I am simply saying, let kids choose who THEY want to be.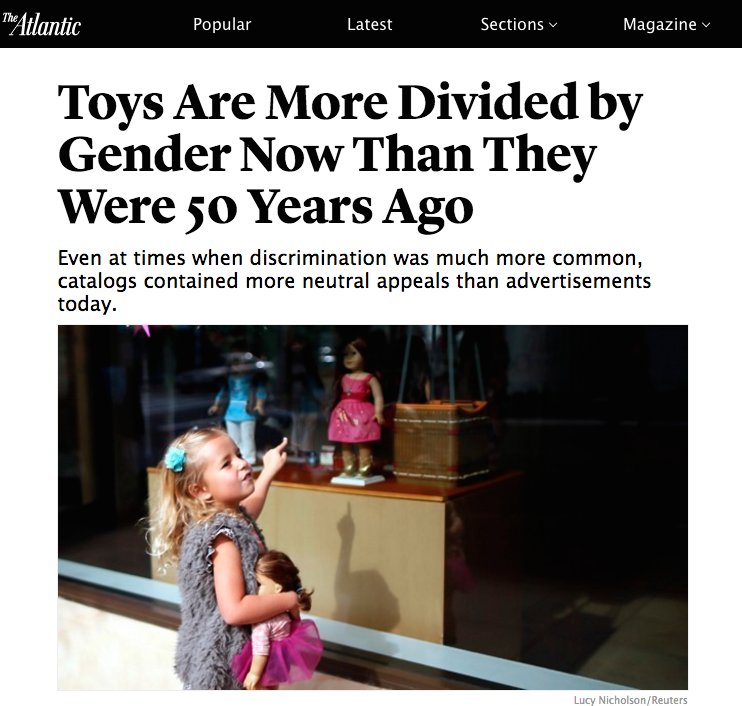 For this an other articles see our Research Page
COST
If I'd hired creatives on the cheap and printed these books overseas on cheap paper with poor quality binding, I could sell them for half the price. I've kept the price as low as possible per unit, but some people expect to pay $5 for a kids' book. Alas, I can't cater to those people. I want to produce books that last, feel good to touch and are produced ethically.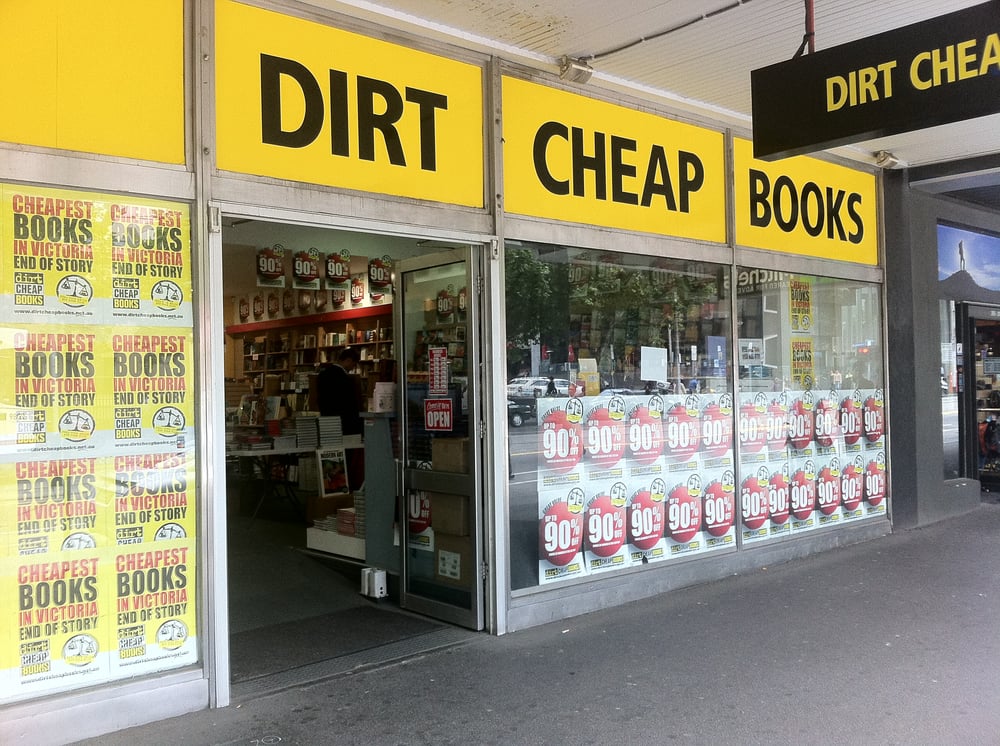 REACH
I have good networks from my comedy career but at the end of the day, I'm one mum working out of a converted laundry in our house (for real). I want this book in every kinder, childcare centre and home IN THE WORLD! I'm going need your help to do that. You can help here.