Introducing a PREMIUM non-alcoholic craft beer infused with Australian native ingredients!


SOBAH Non-Alcoholic Beverages
SOBAH Beverages is an Aboriginal owned and led company delivering quality non-alcoholic craft beer, and we believe there isn't anything else out there like it!
SOBAH is a play on words, obviously on the word 'sober'. 'Bah' as a suffix in Yugambeh language signifies a place. Therefore SOBAH is a place of sobriety where a truly social drink can be enjoyed. Based on the sunny Gold Coast, QLD, SOBAH is a place where there is sun and surf where a fresh, crisp drink can be enjoyed - without the headache! We are seeking to break down the culture of needing to drink alcohol in order to be social and have a good time. It's time to address the issue of alcohol among all of us Australians.
Our brews are crafted with the highest quality ingredients exactly the same way as other craft beers. No heating or chemicals are used to remove alcohol. It's all about the special stain of yeast we use. It doesn't turn to alcohol as it ferments, and best yet, it's a probiotic! Without heating and added chemicals, SOBAH retains a light, fresh and crisp taste. Preservative and chemical free also means SOBAH brews must be kept refridgerated! This is a challenging factor in nationwide distribution. Who doesn't love a challenge!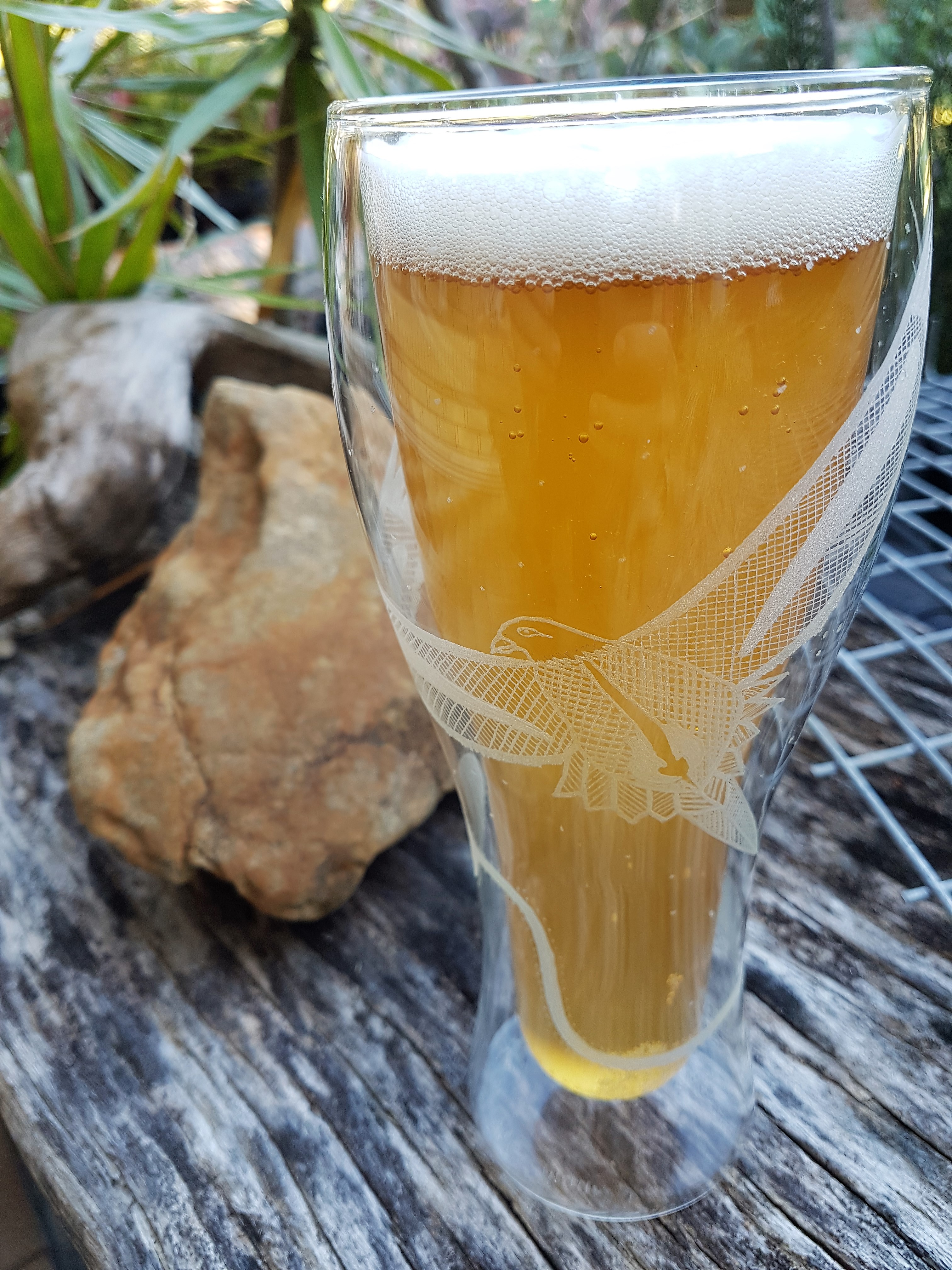 SOBAH has been in the pipeline for two years, a labour of love by developer Clinton Schultz, a health and organisational psychologist working in areas such as cultural capacity training, suicide prevention, and drug and alcohol rehab. Clinton went sober three years ago when his sons urged him to stop drinking "silly drink". Still enjoying the taste of fresh cold beer, Clinton tried many imported non-alcoholic brands settling on a Czech beer. He noticed there wasn't anything decent produced locally.
After developing and refining our first two brews, we had a soft launch six months ago by selling our product on-tap from our food truck. The brews have been popular with very positive feedback and 100% customer satisfaction. Several Indian and Middle Eastern nationals have asked if we are interested in foreign export. Pregnant and lactating women have been some of our most excited customers. Unlicensed venues can now offer a premium 'adult' drink! Many people have wanted to know where to buy it.
We are confident we have a product you will love! We have two flavours on the go at the moment, with more flavours planned for release next year.
SOBAH #1 - Lemon Aspen Pilsner (we like our Czech beers!)
A fruity beer from the grapefruit flavour notes of the native fruit infused within it. The lemon aspen, naturally occuring in Far North QLD, is rich in antioxidants and Vitamins A & C.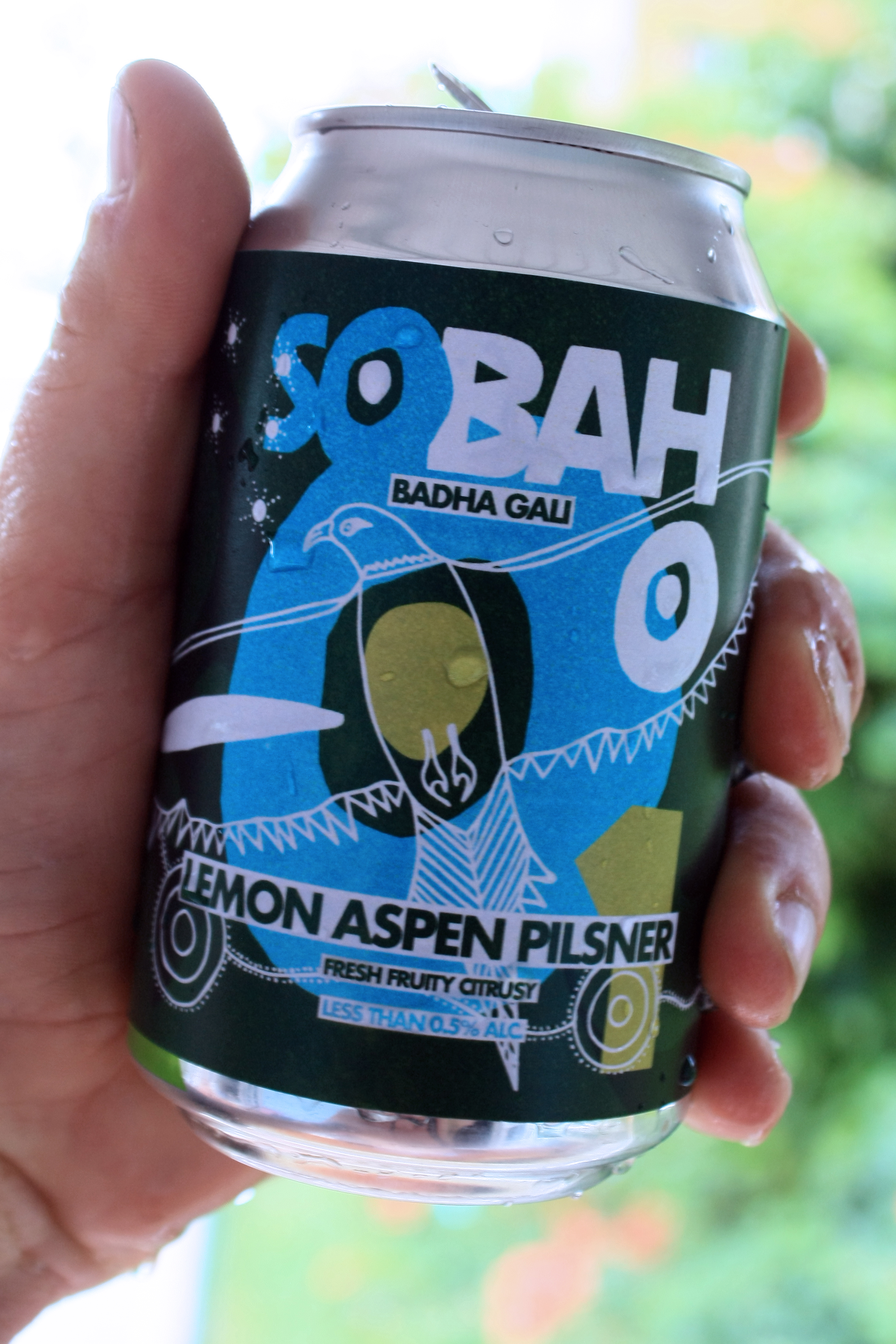 SOBAH #2 - Finger Lime Cerveza
Similar to a particular mexican beer with lime but much better! The finger lime, aka 'gulalung' is an Australian native citrus fruit naturally occuring around Northern NSW and SE QLD throughout Bundjalung Nations lands. The fruit is rich in folate, potassium and Vitamins C & E.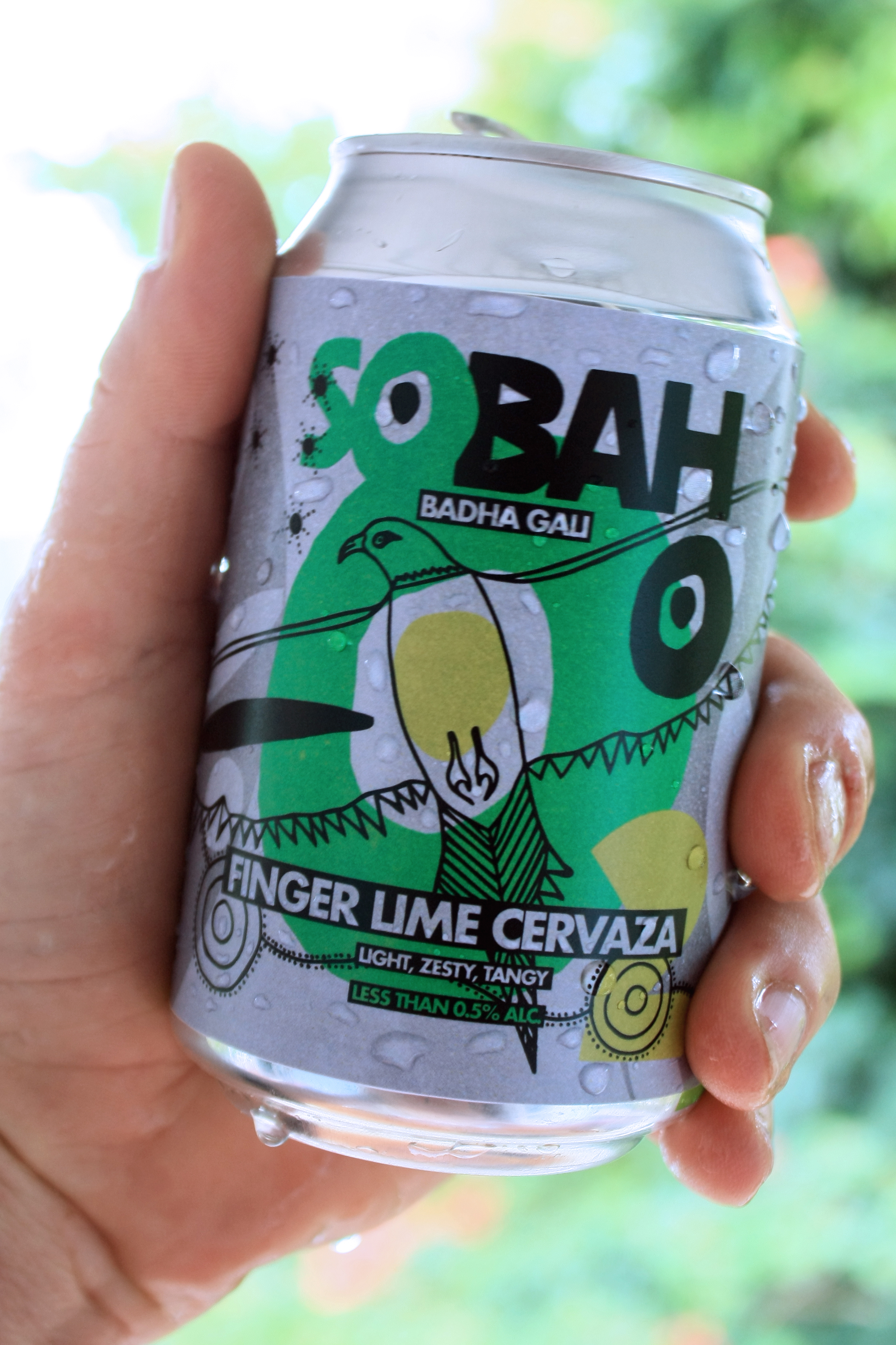 Aboriginal Authenticity - Language and Culture
In Gamilaraay language, 'badha gali' means 'bitter drink' and is the closest translation of the word 'beer' into Clinton's peoples' language. Protecting and promoting Aboriginal languages and culture is one of our key drives, and this is reflected in the can's labelling. The wedgetail eagle is called Maliyan, he's the tribal totem for Clinton's mob and the name of Clinton's eldest son. Maliyan Dreaming comes from an artwork by Gamilaraay artist Jason Passfield. The visual identity is by Clinton's brother Tristan who has design studio Relative Creative. Our ingredients are sourced ethically throughout Australia, some directly from Aboriginal communities. We respect and acknowledge the traditional custodians of this land, past, present and future, for sharing their knowledge and wisdom about the uses of edible and medicinal plants naturally occuring here. We endeavour to indicate the traditional custodians of the regions from where the native foods naturally occur and are harvested.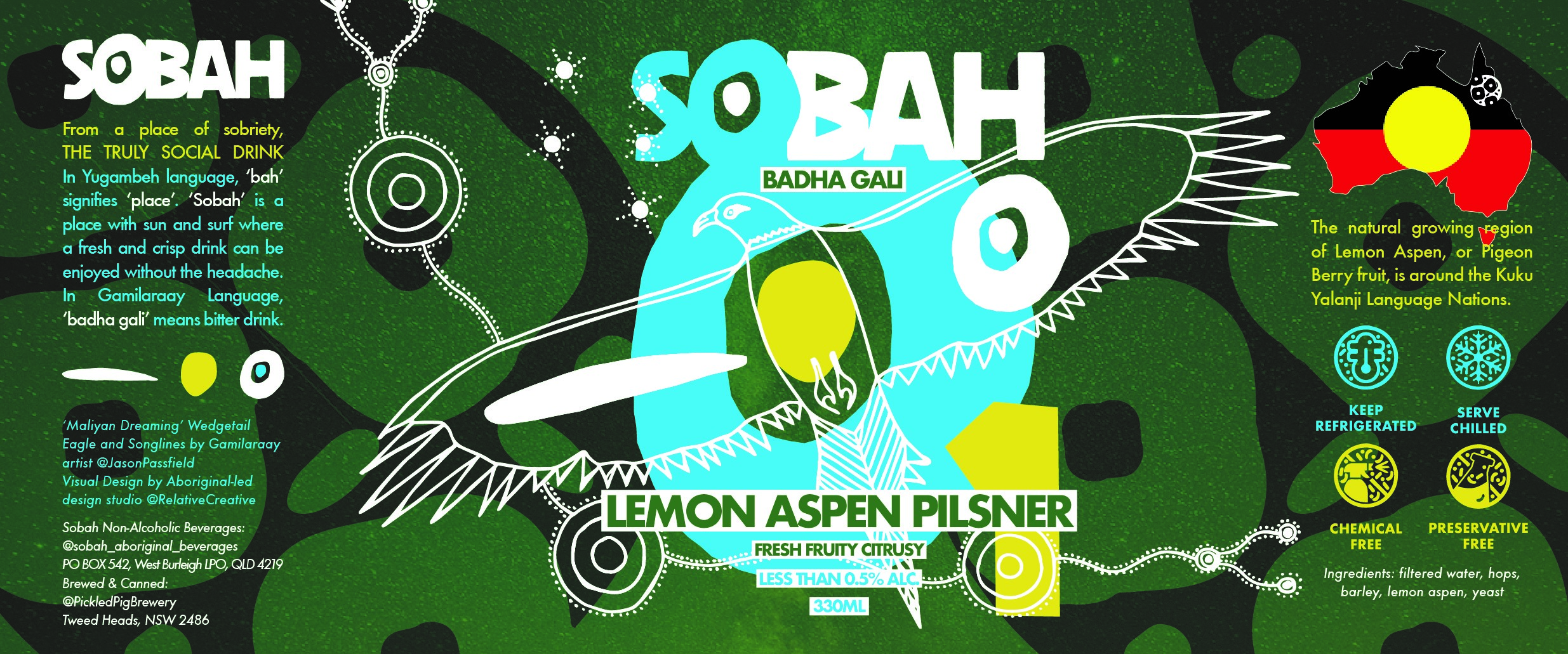 This is a pre-sale event! Your pledge gets SOBAH in your hand and mouth. Quench your thirst with the truly social drink.
All funds raised through Pozible will go towards getting SOBAH canned and into the wider Australian market. We are a small independent business starting from stratch requiring funds to build distribution and scale. This includes getting the brews into cans complete with labelling and packaging, marketing material, and the critical mass for selling online. We can't do this without you! Your support will see this dream come a reality, and you have access to our product at discounts and wholesale prices, membership, t-shirts and a launch party to remember!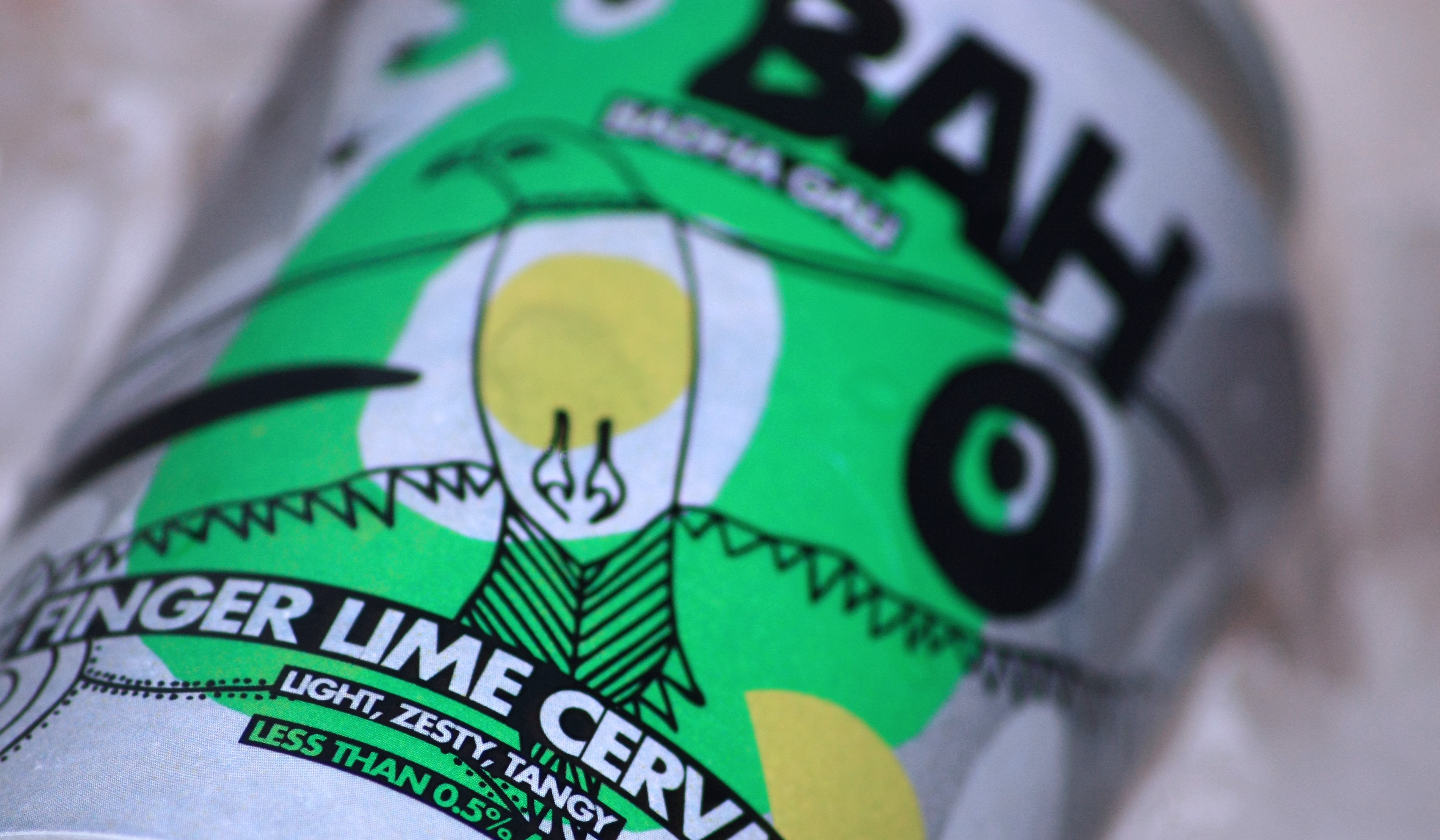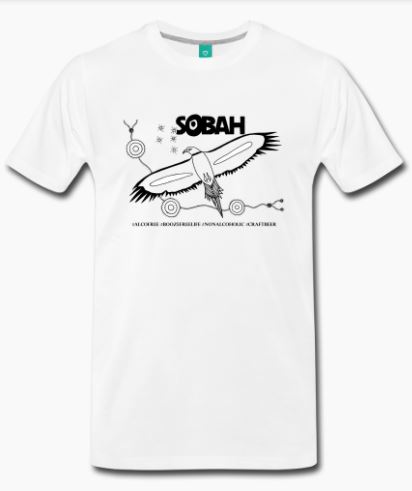 The Team
The main person behind the development of SOBAH is Gamilaraay man Clinton Schultz who works tirelessly in Aboriginal Health and Mental Health sectors. Everything Clinton does is geared towards a holistic approach to health, including physical activity and the Indigenous cuisine he has created from his much sought after food truck, Clinto's Kupmurri.
Behind the scenes, is Clinton's wonder woman wife who handles all social media, marketing, bookings, and accounting. Lozen has taken time away from secondary school teaching and counselling to raise their three sons, run the family home and their three businesses.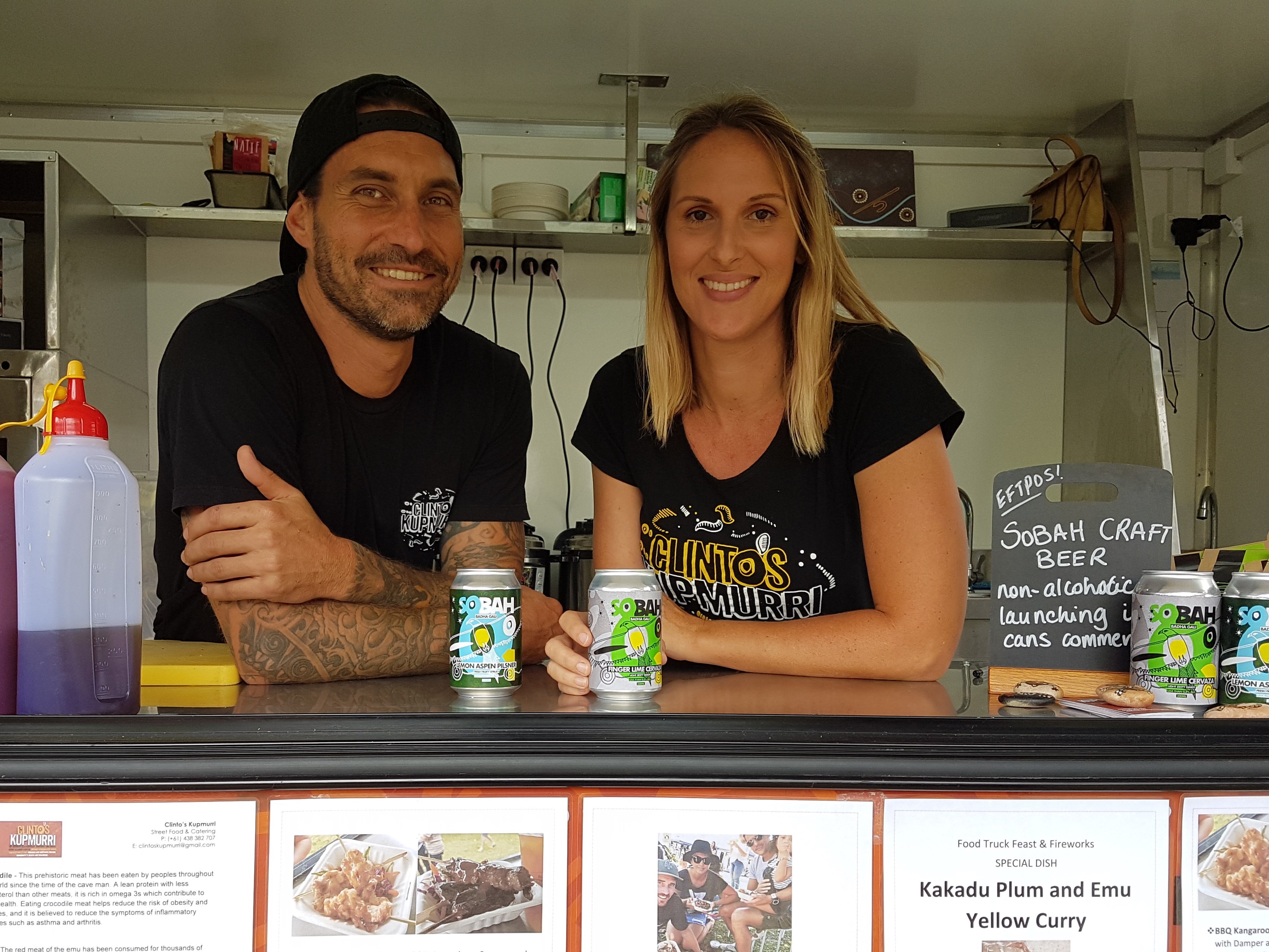 SOBAH is brewed at Pickled Pig Brewery at Tweed Heads. This micro-brewery has got crafting beers to a fine art! Our brews are preservative free and chemical free, and only the finest ingredients are used. We can't thank these guys enough for the time they allow us to take up their brewery for something a little different to their usual task.
Social Media
Along with our soft launch six months ago, SOBAH was placed in the public eye through social media. Although SOBAH is proudly Australian and Aboriginal, it is a drink for anyone and everyone - even babies and children have enjoyed a little Sobah!
You can be a part of our movement @sobah_aboriginal_beverages #havefunsobah #nonalcoholiccraftbeer https://www.instagram.com/sobah_aboriginal_beverages/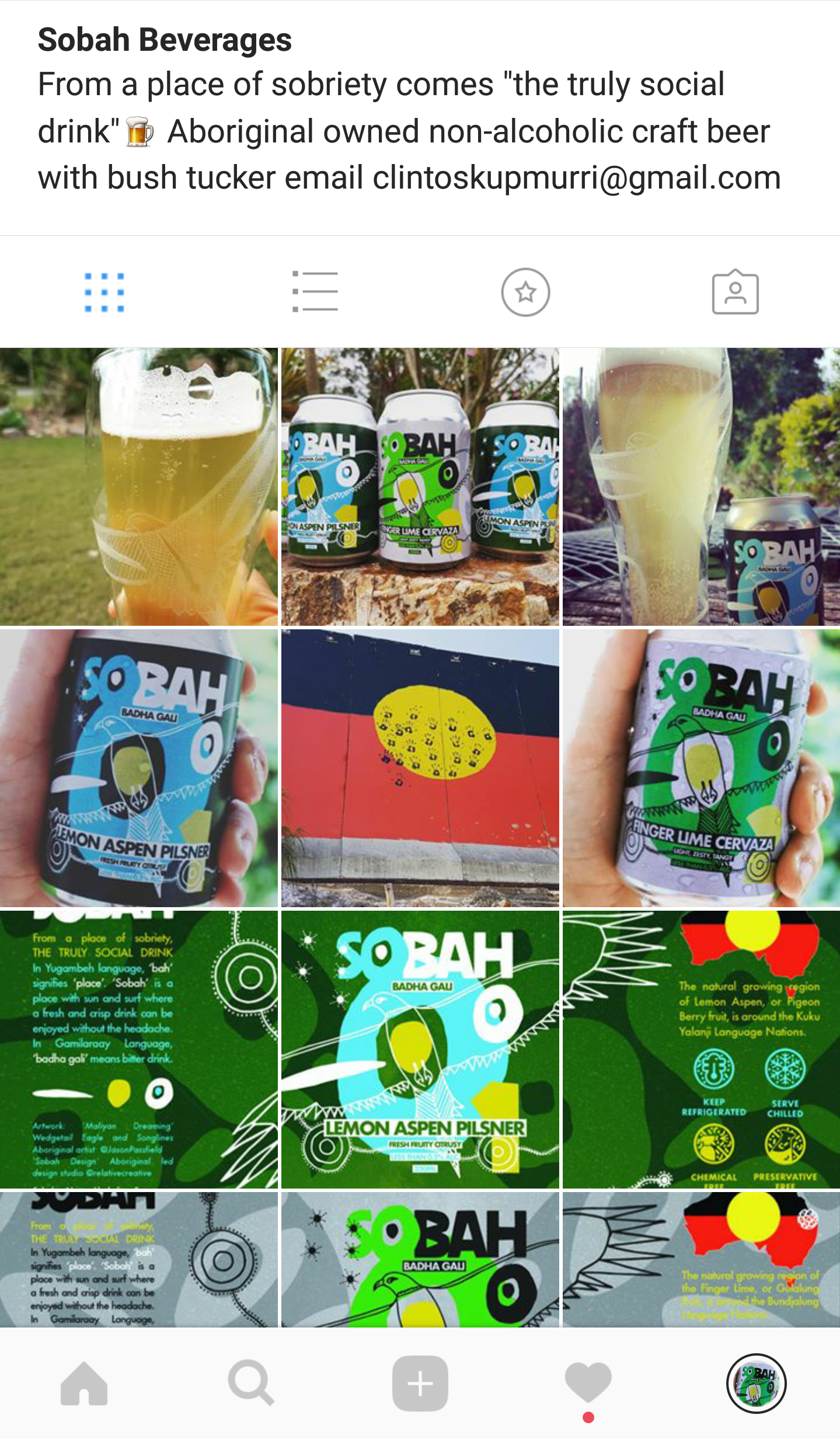 For all questions and any enquiries, call Clinton and Lozen on 0438 382 707 or email clintoskupmurri@gmail.com
If you run a health conscious business, cafe, bar or restaurant, or an unlicensed venue we'd love to have a yarn with you about retail opporunities for stocking SOBAH Non-Alcoholic Craft Beers!
The RRP price per unit is $7 however, through this pre-sale event you can get yours for up to 40% off!
Early Ocsober we're running a brew to get a batch of cartons out there. If you are one of our early pledgers, you will receive your goodies early on in the campaign! Once these are sold, pledgers will receive their goodies after our next larger batch is brewed and canned near the end of our campaign in Dec.
Launch Party Event to Remember!
GET YOUR TICKETS!
#havefunsobah and #throwaxes at Lumber Punks GC Axe Throwing Club, Friday 8th December from 6pm -9pm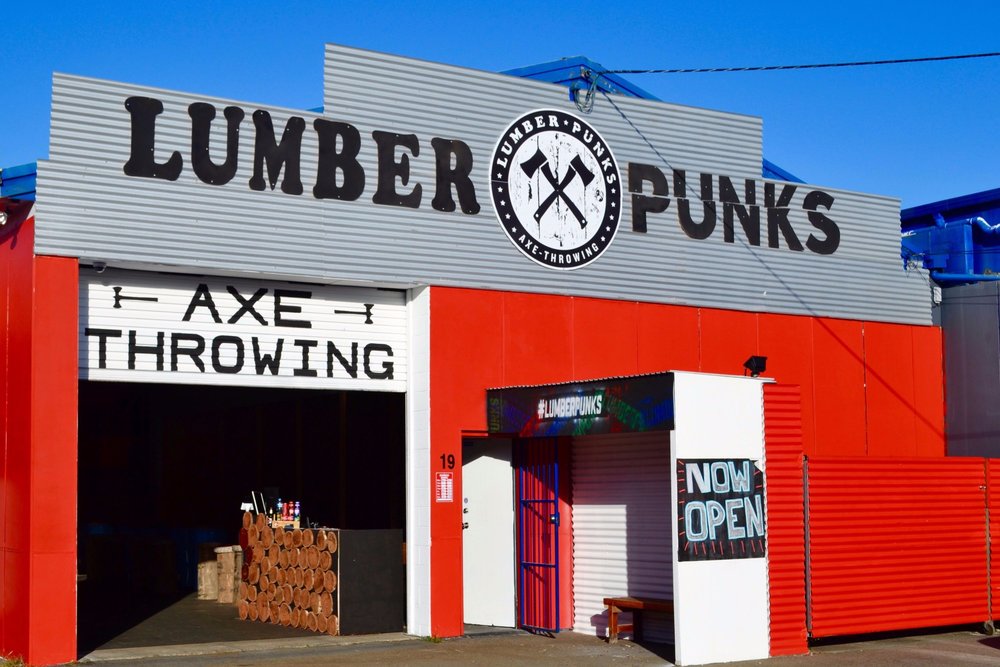 How The Funds Will Be Used
The ultimate goal is to run our own non-alcoholic craft beer brewery, however what we need funds for now are:
Canning, Packaging and Distribution
Marketing material, Point of Sale items and website
Expansion of storage and cool room facilities
E-Commerce solution for online orders
All funds raised will go towards getting SOBAH into the hands and mouths of all of you! To do this we need to package our brews and set up an e-commerce solution for online ordering. The funds will also cover our initial orders and get the necessary freight systems set up with 3rd party providers. We're hoping to raise enough to install a decent sized cool room so we can hold larger quantities of stock before shifting it onto our customers and retailers. Any left overs will go towards brewing and canning more SOBAH to introduce to the world during the Commonwealth Games. With more than a million tourists hitting the sunny Gold Coast next April, we want to be secure in the marketplace to proudly show off a unique Aussie product.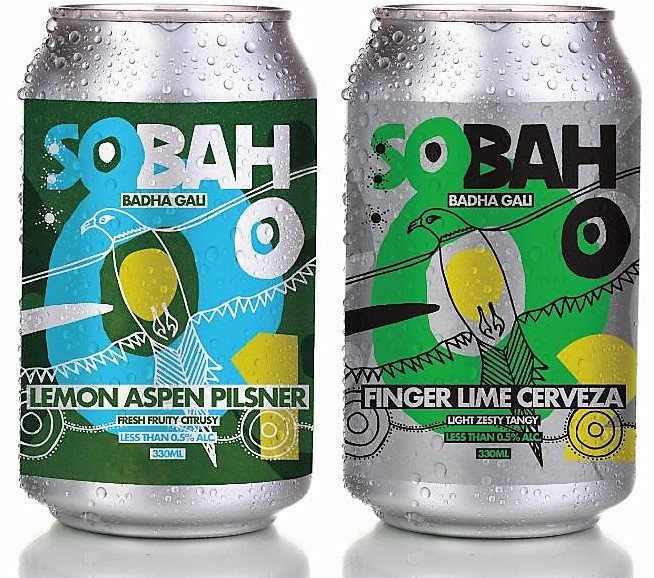 The Challenges
Our main challenge is the financial outlay for rapid expansion. We also cannot hold large quanitities of stock, therefore we require an online shop to move product quickly.
We need systems in place to distribute nationally as well as exporting overseas to interested customers in the future. A huge challenge is keeping our beers chilled during transportation. We have decided not to go through a pasteurisation process as we don't want to compromise the yeast and it's probiotic nature. Therefore, shipping SOBAH could be a pricey exercise if we cannot come up with crafty solutions. Central metro pick-up locations would be ideal! Refridgerated shipping costs are around $20 per drop.