Port Davey is a magnificent waterway in Tasmania's rugged, south-west corner, uninhabited except for the tiny isolated hamlet of Melaleuca. I grew up spending holidays there at my grandfather's, the well-known Deny King. In 2001 Christrobel Mattingley published the best-selling King of the Wilderness: the life of Deny King. This tells the story of one man who made Port Davey home, but what came before him? I was intrigued by the tantalising snippets of history we knew, and wanted to know more. I decided to investigate.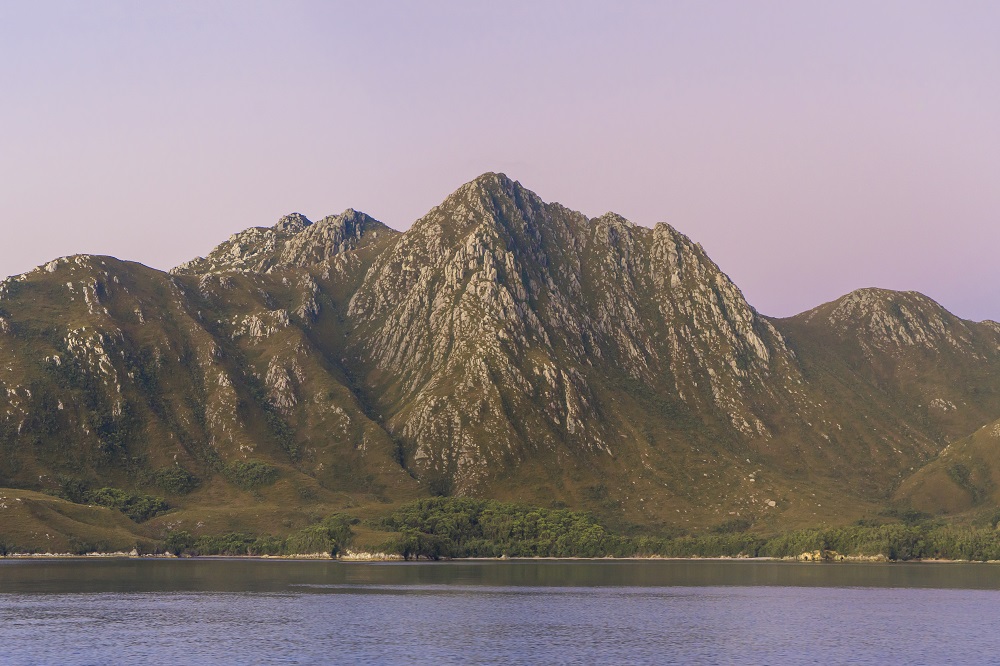 Well, what a journey! Fleeting Hopes is the result of years of ferreting in archives, libraries and the internet. The thrills of finding new information were the rewards for contending with the frustrations of historical research: false leads, unreferenced works, and the sometimes appalling nineteenth-century handwriting!
My book brings together snippets of the area's history found scattered throughout Tasmanian historical literature. More importantly, it contains quite a bit of stuff that has simply never been published. To quote from the foreword, written by Christobel Mattingley:
Exploration, shipping and shipwrecks, whaling, pining, boatbuilding, prospecting and mining are … described in detailed chapters covering the history of the area until the First World War, with comprehensive endnotes and impeccable acknowledgement of sources. So the volume is a treasure trove for future researchers, while the general reader will be rewarded with stories of optimism, enterprise, avarice, ingenuity, desperation, dogged determination, courage and heroism. And all readers will enjoy the occasional flashes of the author's humour.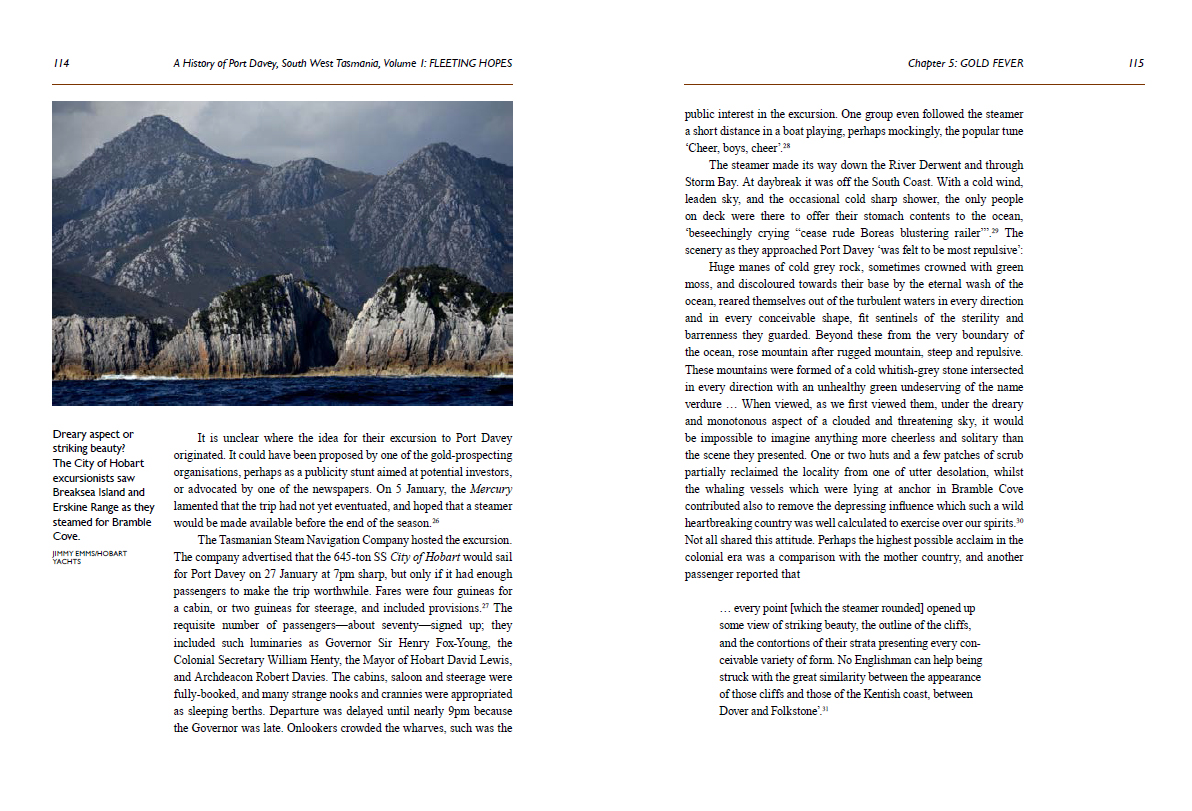 In many ways the publication is quite timely. James Kelly was the first white man to enter Port Davey 200 years ago. (That anniversary was last summer, but editing took longer than expected!) And this is the centenary year of the founding of Tasmania's first national parks: Port Davey lies within the South-West National Park.
This book complements two biographies associated with the area: the aforementioned King of the Wilderness: the life of Deny King by Christobel Mattingley and Win & Clyde: side by side in Tasmania's far south-west by Janet Fenton. Fleeting Hopes tells the story of Port Davey before Deny, Win and Clyde's time.
How The Funds Will Be Used
Production and publication for Fleeting Hopes will come to almost $24,000. My family and I can contribute half that amount. Dick Smith Foods have already made a generous contribution, and Arts Tasmania's Crowbar can chip in up to $2000 if my campaign is successful. Adding in crowdfunding expenses, this leaves $8,000, which is where you, the good POZIBLEites come in!
Your funds will allow colour production throughout. The book comprises 336 pages in 11 chapters with over 100 images, 7 specially prepared maps, extensive bibliography and references, and an index.
Contributing to this campaign will enable you to secure a signed copy of the book.

The Challenges
Aside from the challenges of historical research, there are the challenges of making the book available to the public so I can share stories of one of Australia's iconic places. Book publishing is a complex affair. With my manuscript now written, it had to be edited. And edited again. Images had to be sourced from institutions the world over and maps prepared. Then off to Forty South Publishing consultants for book design and layout, with many more decisions to be made. Finally, there is proof-reading and indexing to do before it goes to the printer.
None of this is cheap. In this campaign, I am asking for a contribution towards design and colour printing, but there have been a plethora of other small expenses along the way. Small expenses all add up.
With your help, I can get this book into print!