Wow! Thanks to all our supporters we reached our target. The interest and demand has been incredible! Over 250 000 people have viewed our video on Facebook and people from all around Australia have contacted us about having screenings in their communities. Every pledge that we recieve now will help us take the film to more communities. So please keep pledging and sharing with others.
_______________________________________________________________________________________________________________

Three years ago we began making a feature film – a film about childhood. We've called it PROTECTION.
It took more than 100 of us to make the film ... no small feat since we're aged between 5 and 16 years old. Most of us live in public housing in the Illawarra area of NSW. We were helped by Beyond Empathy which had previously made the film Rites of Passage with a bunch of teenagers in our area. Their film won a stack of awards and was broadcast on ABC 1!

The storylines in PROTECTION are based on our experiences. We acted for the first time in our lives, and we helped with the camera, sound and directing. We ended up with 32 stories which were then turned into animation.
We're so proud of our film as it's in our voices.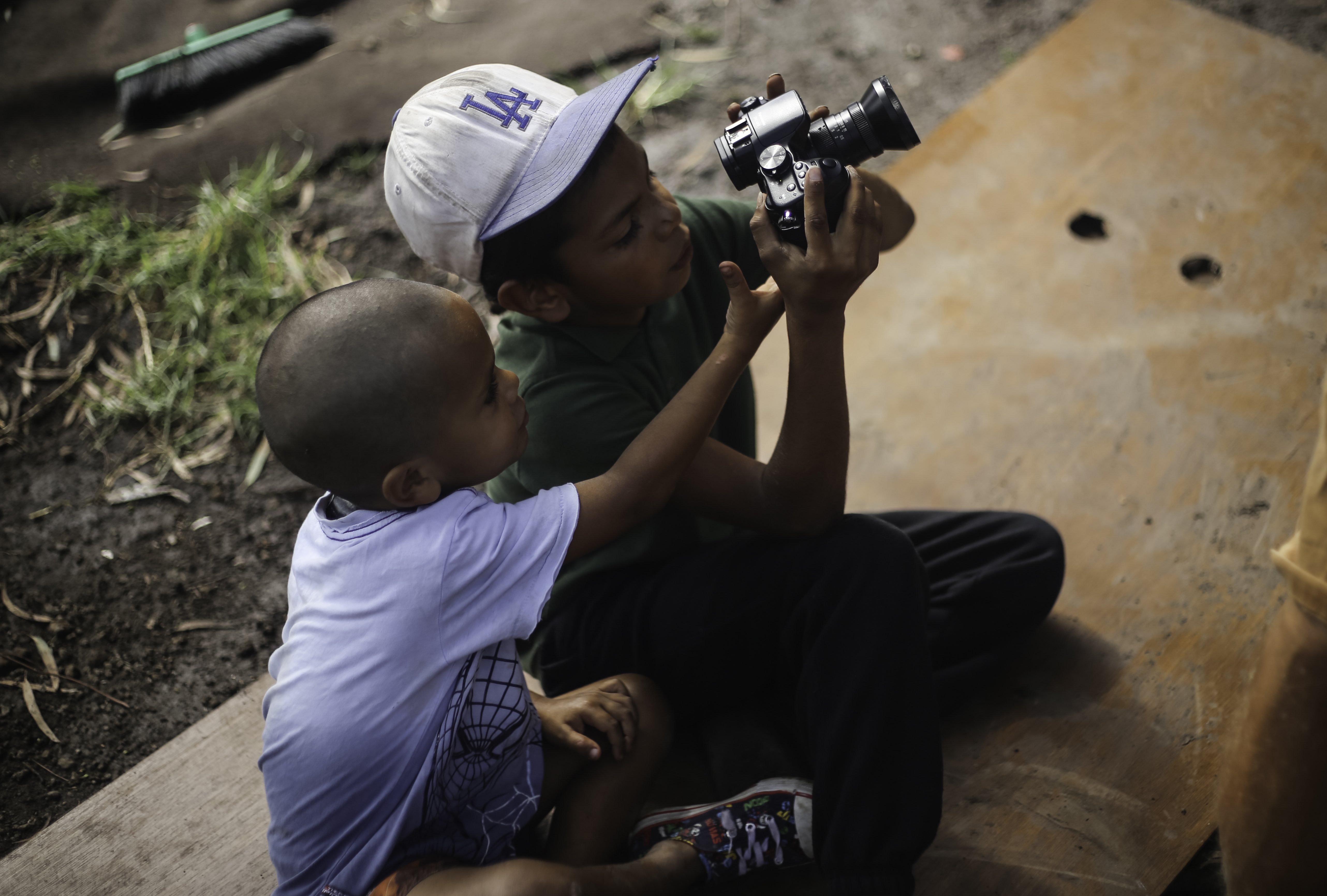 Now we're running a crowd-funding campaign. Yes, we're asking for $ but more importantly we're doing it because we're so excited to show it to other kids and their families all around Australia and talk with them about the issues and messages that come up in our film.
Some of you were kind enough to help us out in 2015, and thanks to 160 generous supporters, we raised $12,885 to start making the film.
But now we need even more people to help us finish it and get it out there.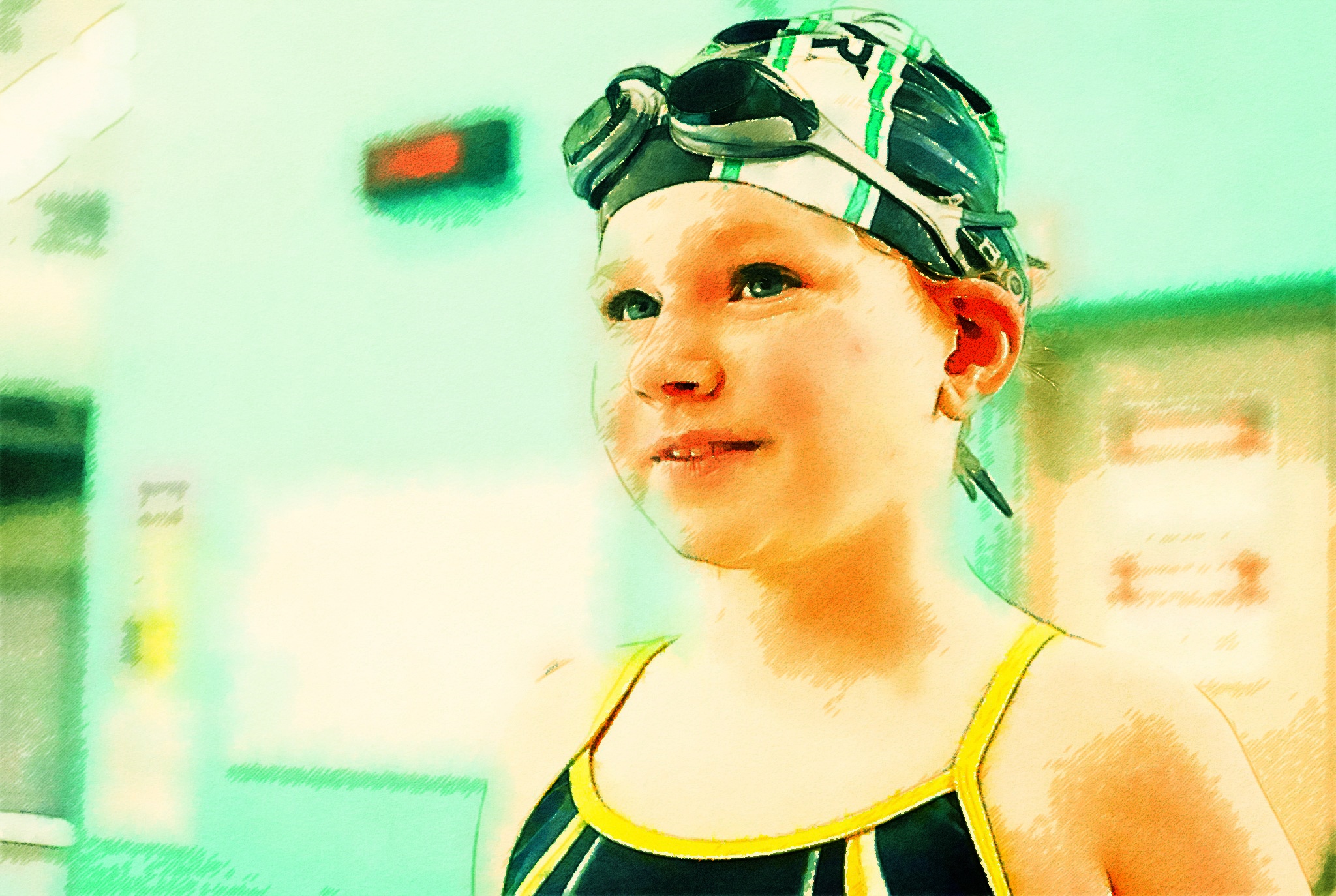 The money we raise will be used to tour the film. We want to take it to all the capital cities and as many regional towns as we can. Two or three of us will attend each screening and talk to the audience.
The tours are really important for us. Most of us have never been on a plane, or travelled far from the Illawarra. This whole experience will give us an amazing chance to shine.


How can I help?
SCREEN THE FILM: we're looking for people to host screenings – in a cinema, your local community hall or even in your lounge room.
SUPPORT OUR TOUR: we need funds to pay for travel, food and accommodation when we tour our film. We will introduce the screenings and conduct Q&As – this will build our leadership skills and help to give us a huge sense of pride in what we've achieved, as well as broadening our horizons.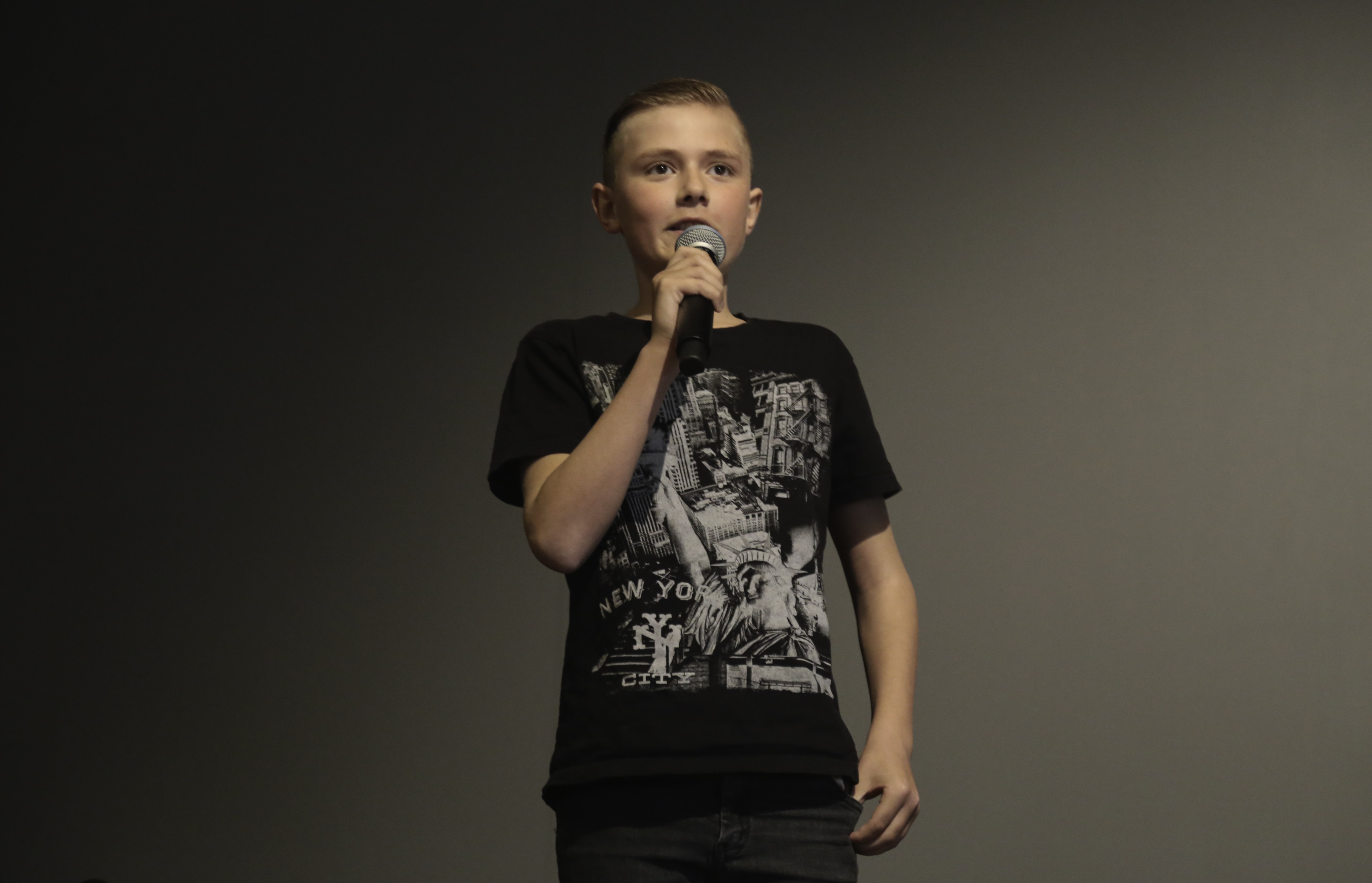 SUPPORT MORE CHILDREN: Are you a teacher or a community worker? Do you think your students would like to be part of a workshop where they help us build our amazing cinema cubby and then join us inside to watch the film? Teachers have helped to write lesson plans for these workshops. The plans use scenes from the film to prompt discussions around resilience and respectful relationships., Our mentors from Beyond Empathy will help us run the presentations.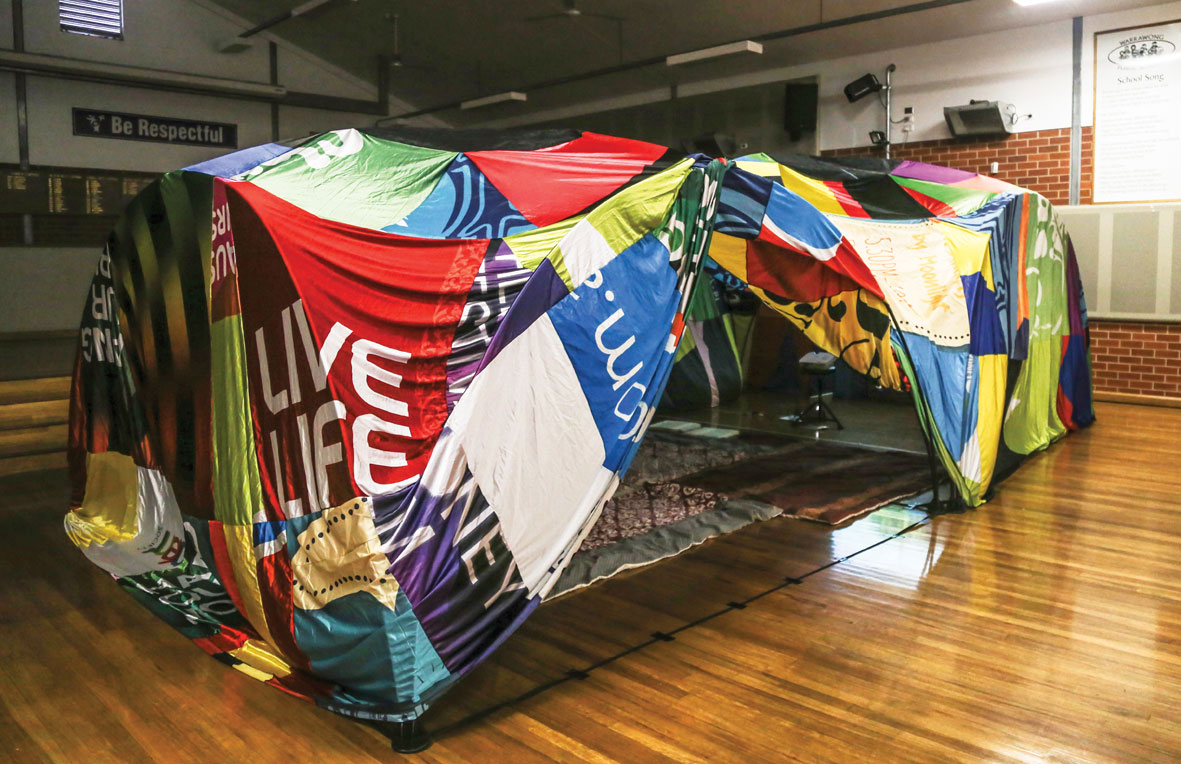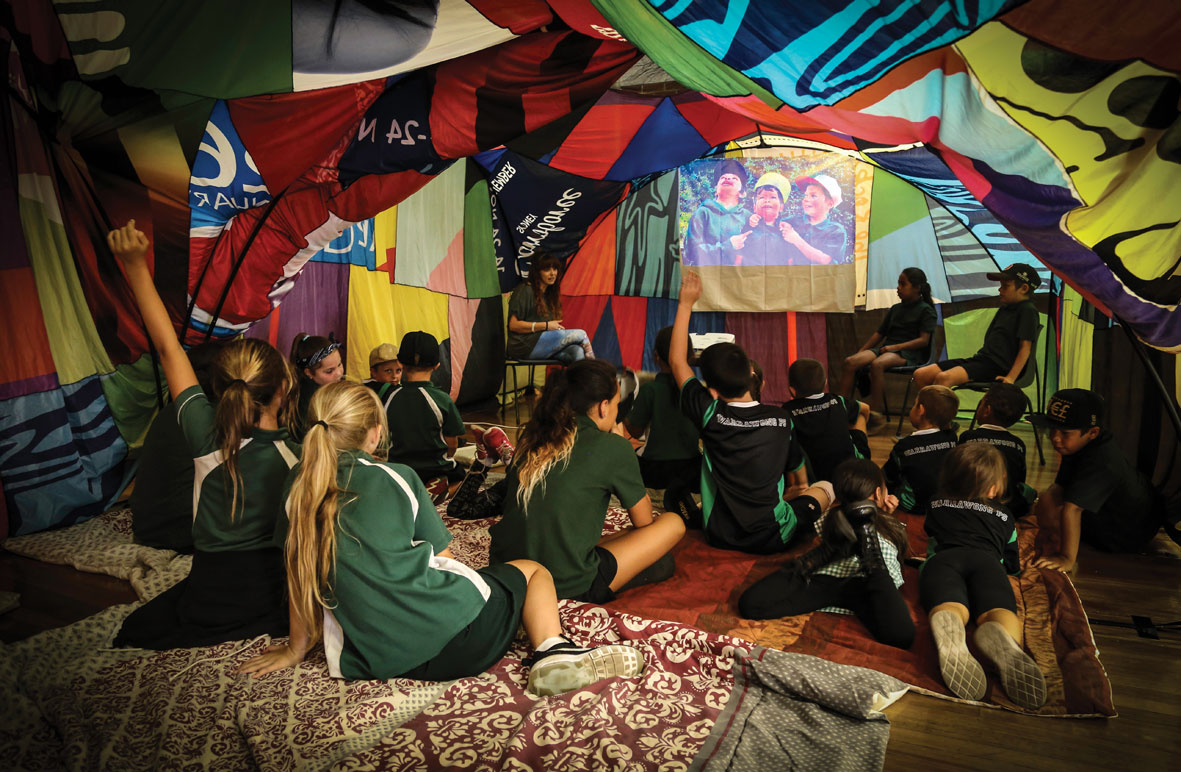 MAKE US LOOK GOOD: we also want to use these funds to pay for a professional sound mix for our film and properly finish the animation ... by the end of this year.
BE A CHAMPION AND SHARE: It won't just take dollars to make this a success, it's going to take people. Lots of people. So sharing this campaign and spreading the word is so important to making sure we reach our goal.
Here are some comments from our recent cast and crew screening:
Tip for those who haven't watched it, take some tissues. It was such an inspiring film that I think everyone could relate to some aspect of it … definitely had some laughs as well. Margret Inness
What a tremendous film filled with such honest and emotive performances that tell their stories with such sincerity. Peter Scrine
What is Beyond Empathy?
Beyond Empathy (BE) is an award-winning community organisation that uses the arts to build opportunities for young people who live in disadvantaged places.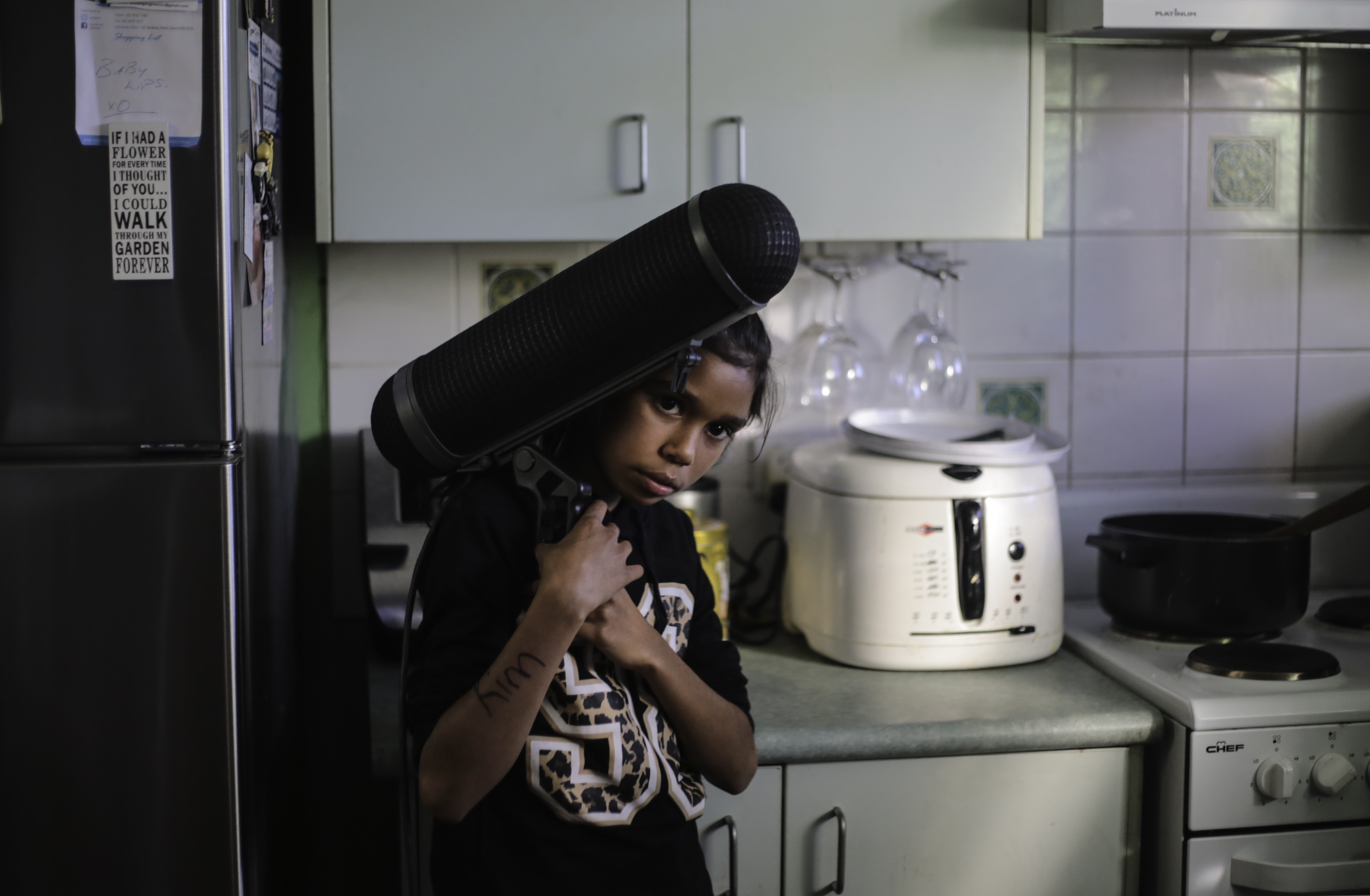 Working mainly with people from First Nations in regional NSW, BE inspires their participants to build resilience and pride through telling their stories, using art forms such as dance, music, visual arts and multi-media.
BE employs artists as teachers and mentors to help young people learn both creative and life skills, supporting them to grow stronger and prouder, become young leaders, and gain positive acknowledgement from their communities.


How will Protection help other kids?
Schools will find the stories invaluable because they've been created by kids, in their voices. The film is a peer education tool and raises discussions around feelings, trust, challenges, obstacles, conflicts and identity.
It shows how even in complex situations children are naturally trying to act as positive agents of change.
The stories include:
• An Aboriginal girl overcomes bullying in her dance class;
• Will a boy own up to throwing an object from a freeway overpass and causing an accident?
• A girl helps to nurse an injured pelican to health;
• A group of kids keep public housing landlords at bay to stop a friend from being evicted;
• Can a girl and boy remain best friends when their families are fighting?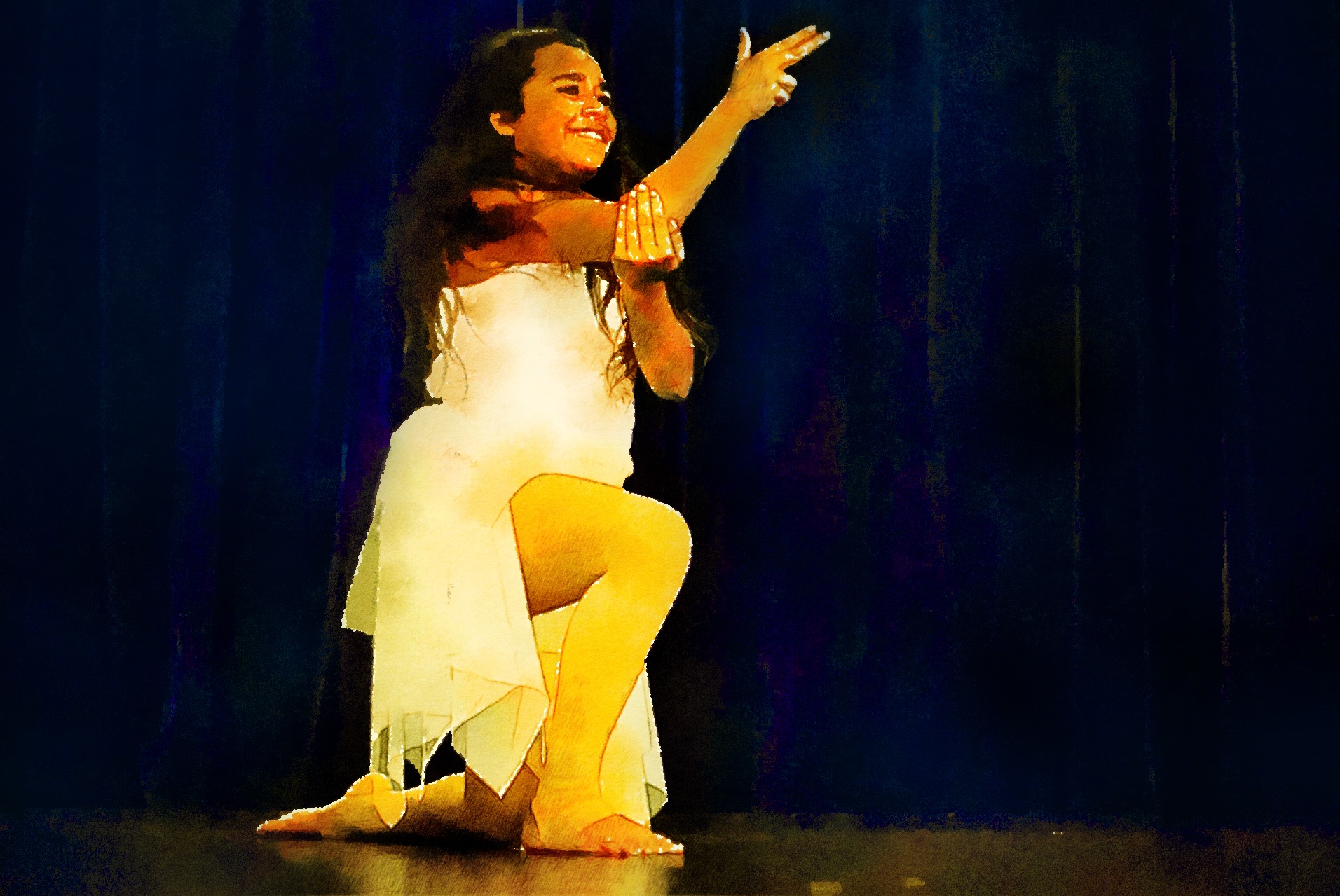 The film can be used across school curriculum areas such as English, Personal Development, Social Studies and Art. At the tertiary level, it is a valuable resource for students of Sociology, Child Studies, Education, Community Work, Youth work, Digital Media and more.
Adults who watch Protection will be reminded of the magic and the struggles of their childhoods and their role in the lives of the children around them.
A Building Blocks film!
Protection can be viewed with different duration times to suit different audiences and age groups. You can watch individual short stories, selections of stories that make up a ½ hr or an hour, a 90-minute feature, or the full 2 1/2 hour epic.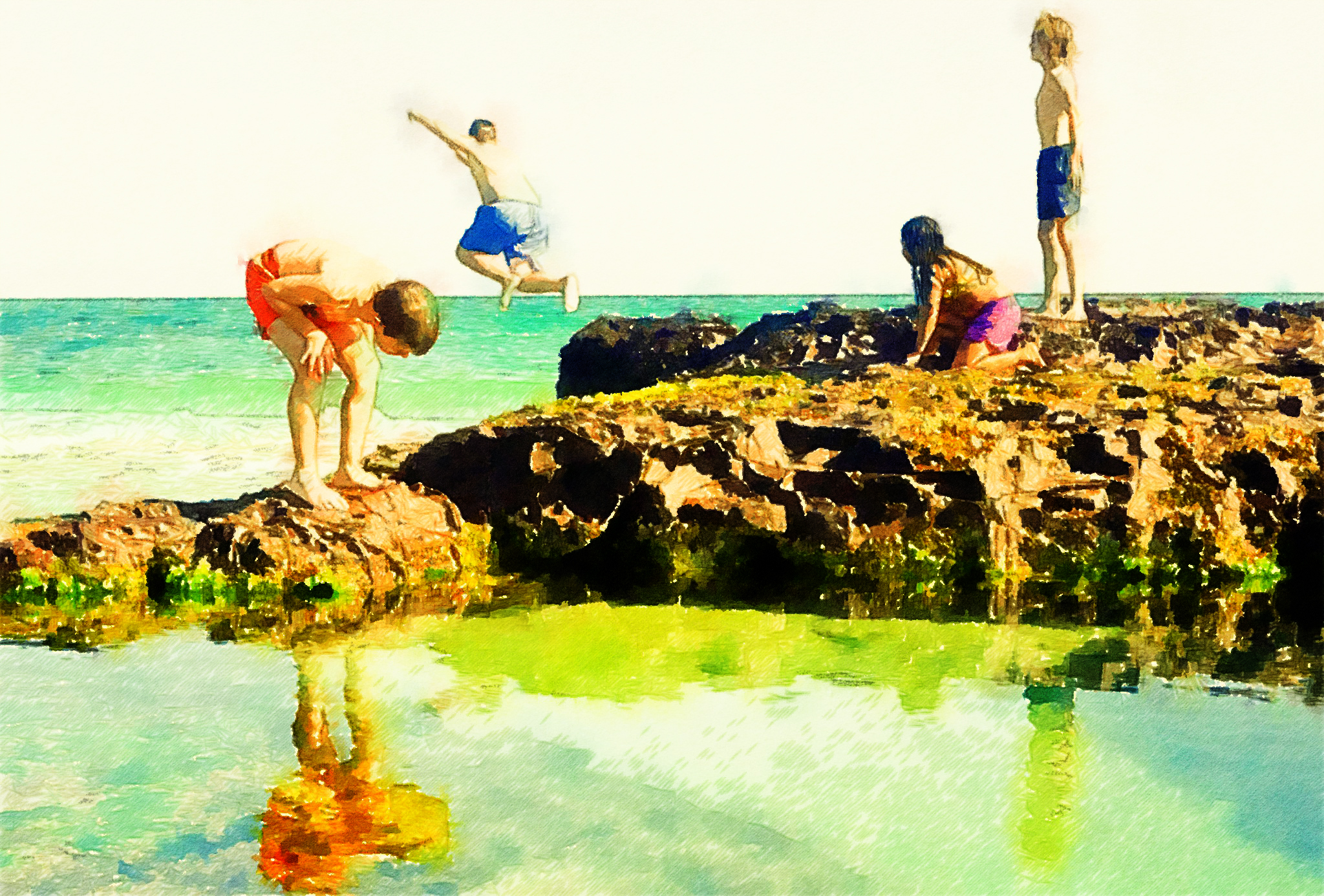 How do we know that this project will work?
Because we've done it before! Five years ago Beyond Empathy made the feature film RITES OF PASSAGE which won international awards including the special jury prize at the Warsaw Film Festival and was screened on ABC 1.

Don't just take our word for it! An independent evaluation conducted by Netbalance found that for every $1 spent on RITES OF PASSAGE, $3.10 was returned in terms of social value (that means health and well-being benefits) for the young people and their families who were involved.


When can I see it?
With your support we plan to do a professional sound mix and finish the final animation by the end of this year. The film will be launched in early 2018 and the tour will take place throughout next year.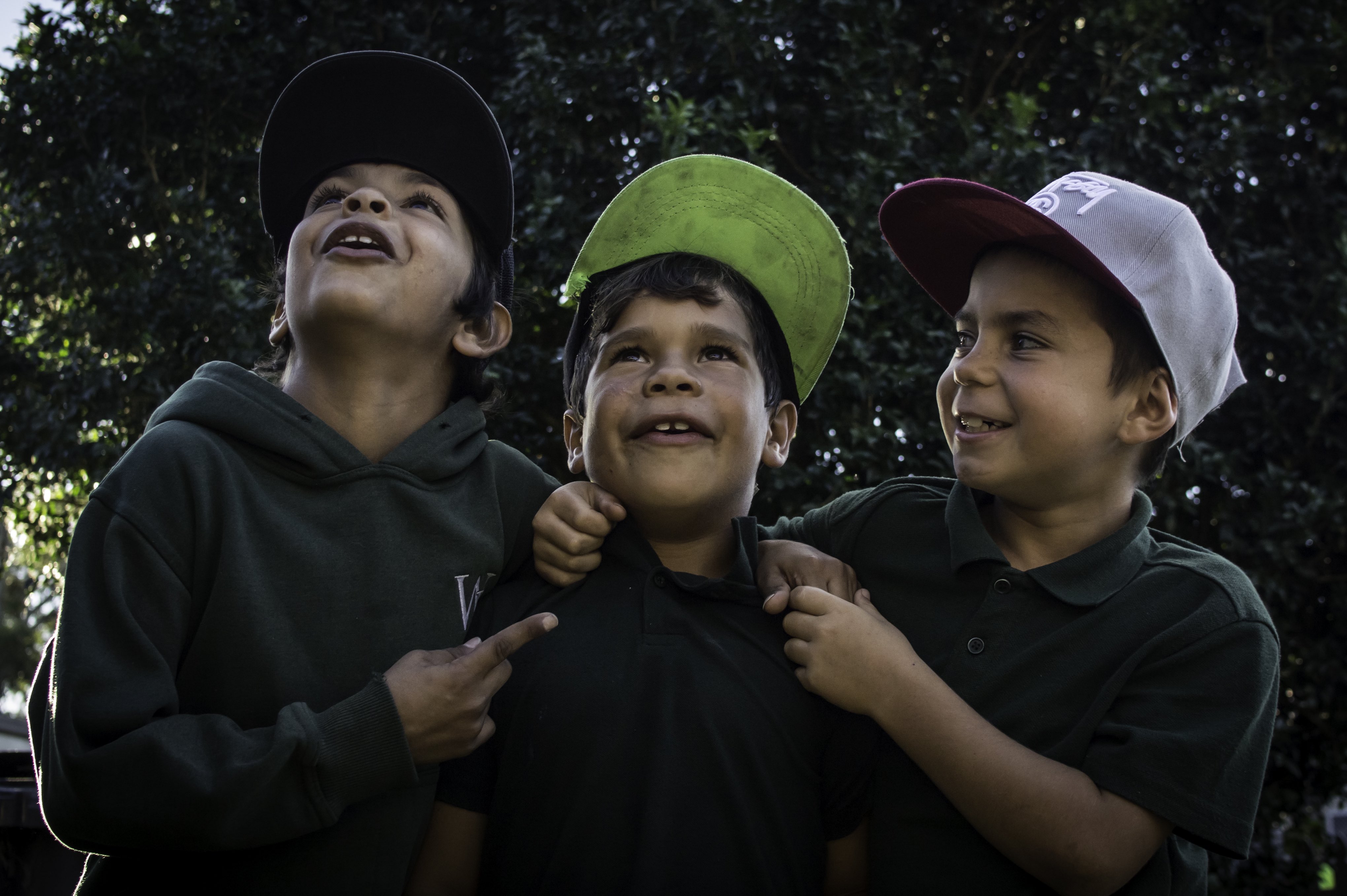 How Do I Pledge?
First time Pozible donors need to register with Pozible, creating a login by entering your email address and a password, or using your Facebook account. The list of pledges and rewards are on the right hand side of this page. Click on the tab that shows the amount of your pledge. It will take you to the Pledge page where you will be asked to select your Pledge amount and Reward. From there, you will go through to the check-out and payment process.
How do I make my Pledge tax deductible?
If you want to receive a tax deduction instead of a reward, select the first Pledge option: $2+ Donation. You can make a Pledge for any amount and you will receive a tax deductible receipt. Unfortunately this only applies for Australian citizens.
What happens if we don't reach our goal?
All Pozible projects have a funding target and a time limit to raise the funds. Your pledge will only be redeemed if we reach our target of $30,000 in 30 days. If we don't reach the target amount within the time frame, no money changes hands.


How The Funds Will Be Used
Protection already has some great support thanks to Government funding and the generosity of private philanthropists. Their support will ensure the film is released locally and that a small group of children will be able to present it to an audience.
However, to build on this, we are asking you to come on board!
Your pledge will directly and practically sponsor the kids to take their film to other communities and other children.
But we don't just want your money.
By registering your interest in this film, or offering to host a screening, you will let the children, the funders and everyone else know that there is an audience for this film. The kids have a voice and it will be heard!
The Challenges
There have been many challenges and obstacles facing the children and the team as they take on this project. To keep them focused they follow 10 Principles that have been developed over many years of the BE team running these kinds of projects.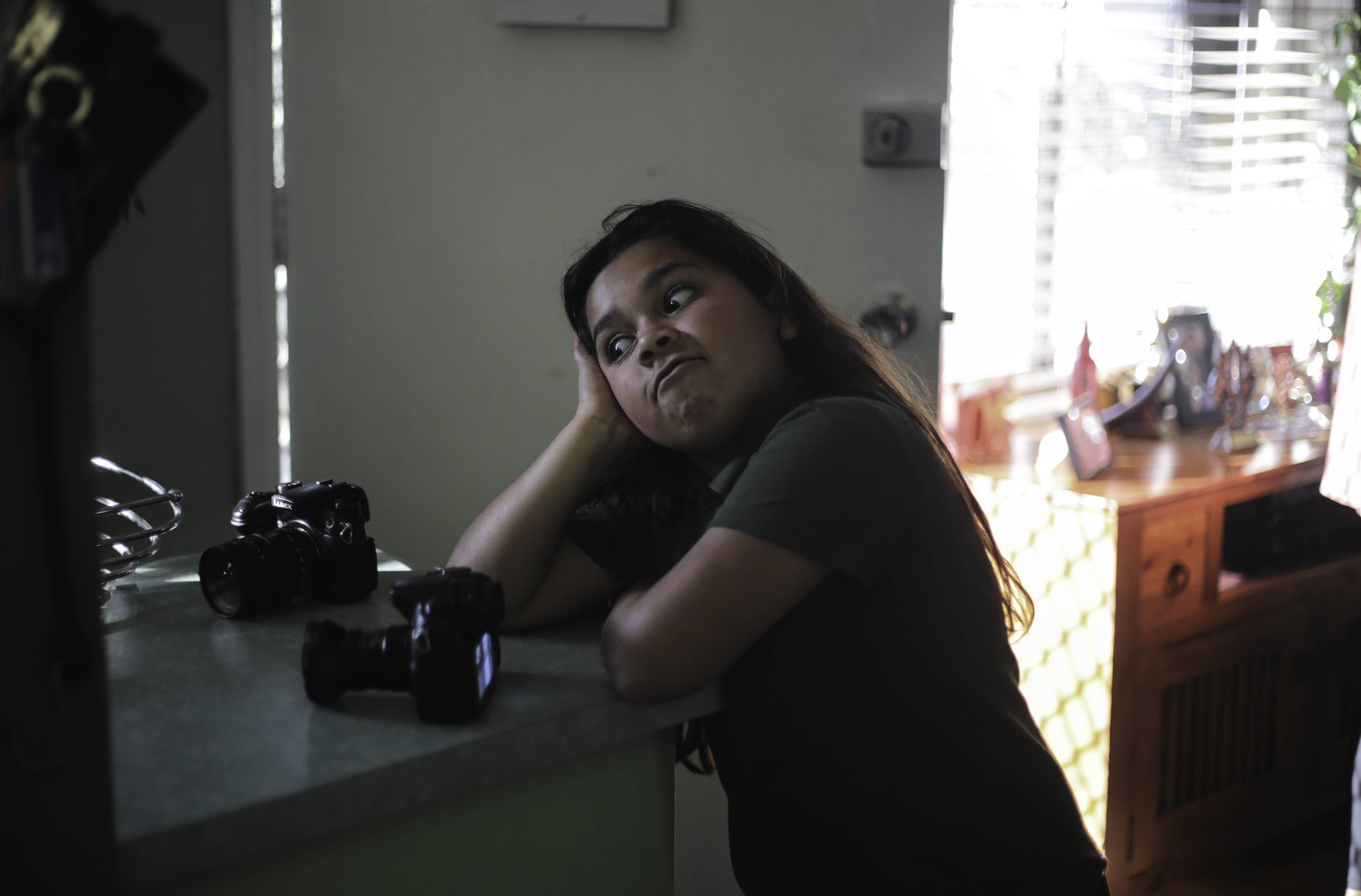 1. The making of the film should help kids living with hardship to build new futures
2. All key actors must be amateurs and live in the community where the film is shot
3. There can be no casting process for key actors that involves rejections: i.e. if they come to the project you must find a way for them be in the film.
4. There can be no traditional script and there must be more than one story line
5. The story lines must be developed with the actors, drawing on their life experiences
6. If an actor fails to turn up, the shoot continues, creating a new direction for the film
7. Where possible, everyone (actors and production team) should have a go at the technical aspects of making the film: using cameras, sound recording, lighting, editing and animating.
8. The film should be made with a diversity of styles, like a collage.
9. The participants should get the credit and the accolades and the opportunities that come from any publicity.
10. The film should bring people in the community together and the first screening must be held in the community where the film was made.
Share stories close to you
Use Beyond Empathy's campaign as a guide