Showing at Melbourne Fringe Festival
Show dates and times:
Mon 19 Sept 8pm (Preview)
Tues 20 Sept 8pm (Cheap Tues)
Thurs 22 Sept 6.30pm (family friendly timeslot)
Fri 23 Sept 8pm
Sat 24 Sept 8pm (closing night)
Tickets available now here: Melbourne Fringe
Accessibility
Wheelchair access is available for the show but not the bathrooms.
For exclusive updates and sneaky peeks please like us on Facebook.
Want to see what kind of a show you're in for? View some videos of our past performances here!
A note about reward selected show dates:
When you pledge for a reward you will be asked to select which show date you would like to attend. If for some reason you need to change your selection closer to the date please contact us via Pozible messenger or via our Facebook inbox. We will be happy to help!
T-Shirts
Our reward t-shirts will be printed in the design below on a black shirt. If your selected reward doesn't include a shirt but you still want one, no worries, you can buy one at the show!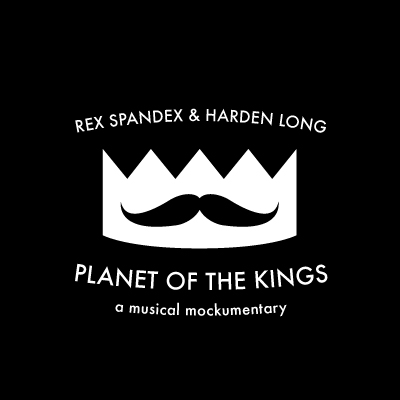 Can't make it to the show but want to support us anyway?
You can still pledge without selecting any rewards! Simply click the "pledge now" button, enter the amount you would like to pledge and check the "no reward" box.
About the show:
After fate pulled them together during their training at the Major Tom Space Program like a meteor destined for impact, Rex Spandex and Harden Long formed the unlikely partnership that would span the limits of the universe and inspire the imaginations of millions. Their adventures into the cosmos and trademark glittering beards brought them fame but their undeniable bromance allowed them to survive deep space. But just how heavy is the head that wears the space helmet?
Planet of the Kings explores the lives of these interstellar enigmas in a voyage as vast as their travels, unlocking never released archival footage, insights from fans and critics, and entering warp speed through the magnetic stage presence and eclectic taste in music of these two entertaining minds.
This live action cabaret meets mockumentary is the love child of two of Melbourne's most beloved drag kings Rex Spandex (Winner ofChillOut's Jewel in the Crown 2016) and Harden Long (Kong's Kings heart throb), famous for their mesmerising chemistry, and the camp theatrics and thrilling twists of their live shows. Showing for five nights including one family friendly evening show, this is one outrageously fun show you don't want to miss!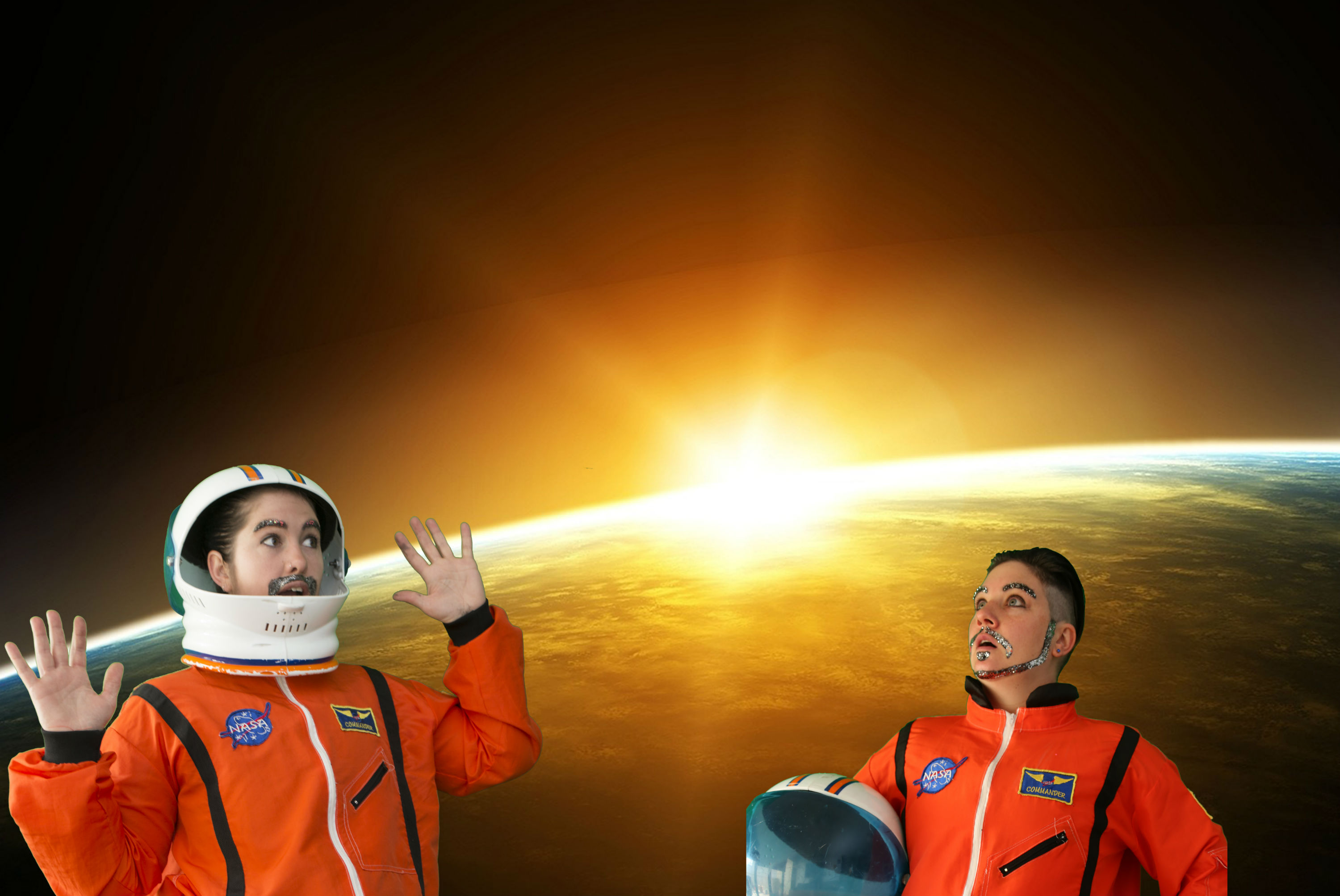 Thinking of bringing children?
Young people are welcome to come to the show, but please note that the show is rated M15+ due to sexual references.
If you would like more information please contact Producer Sarah Corner via the Pozible messenger or via Facebook.
---
About the Performers:
A dynamic duo always excited to play with the camp theatrics of the drag king art form, glitter is in their DNA and they are not afraid to show it! Rex Spandex, (formerly known as Cam Honour), was recently crowned King of the ChillOut Festival's Jewel in the Crown 2016. A regular favourite at Kong's Kings, recent performance highlights include being a finalist in the So You Think You Can Drag Grand Final 2016, and performing at Kong's Mixor Lixor, Midsumma Carnival and Melbourne Pride March.
Harden Long has also been strutting his stuff regularly with Kong's Kings, and has performed at Midsumma Carnival 2016, Kong's Mixor Lixor, represented Marquis de Sade on the runway at Oz Kink Fest, and was recently featured at Fixation Fridays. These loveable mischief-makers have been collaborating since 2013 and their meteoric rise into the drag king hall of fame shows no sign of slowing down.
Audience Experience:
Long time character chameleons, Rex Spandex and Harden Long continually mesmerise their audiences with their ability to transform from geek to chic, using their vivid sense of style, cheeky innuendo and love of surprises to capture attention and hold it within the intoxicating grasp of their gaze. They have been writing and performing acts together since 2013 and continue to raise the bar with each show, gathering fans wherever they go. Nomatter which characters they explore through their drag they guarantee to entertain audiences with inventive humour, creative costumes and larger than life personalities.
Copy writing by Bree Zilla
How The Funds Will Be Used
It's suprising how much a show like this can cost, and we're really doing it on a shoestring here! Below is a rough budget outline. Of course, every additional dollar over our target will just help us to make the show just that little bit more awesome!
Marketing/ Posters/ Graphic Design -$800
Costumes/ Props/ Make-up/ Glamourousnessness -$700
Fees (Incl. venue , registration, Pozible & Fringe fees)- $2000
T Shirts - approx. $1200 (will vary depending on numbers ordered by backers)
Tech support/ writers - $600
The Challenges
There is a great deal of work to be done between now and September. We have props to build, costumes to design, choreography to work out, plus filming and editing to get done. Therefore one of our biggest challenges is time. Fortunately we have a really great team of motivated, hard workers who really want to see this show succeed!
We are already contractually and financially committed to doing this show for this year's Melbourne Fringe Festival. That means that our show will be going ahead regardless of the success of this campaign. If we don't raise enough funds to cover our costs then we will be taking the hit for it. There is no risk at all to you as a backer.