Michael and Phillip are getting married in the morning… if they ever make it to the altar!
Set at a time when marriage equality is a reality in Australia, Michael and Phillip are preparing to tie the knot… if only everyone would stop interfering and let them!
Opting to not see one another the day before the wedding, Michael's prepared for everything until best friend Tally and her one night stand turn up at his door.
And then there's Phillip—preoccupied with a mysterious woman who claims to be his wife!
So join us for an evening of laughter and festivities because Michael and Phillip are getting married in the morning... we hope!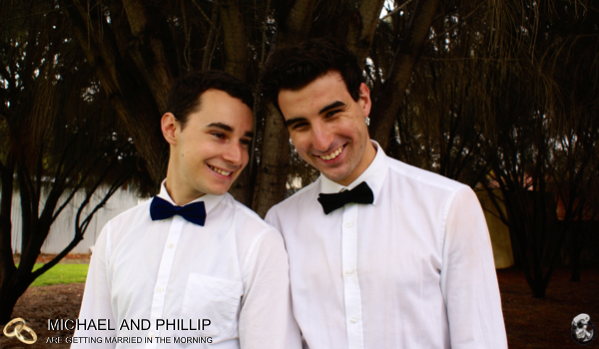 FRED the ALIEN Productions is a Melbourne-based art collective, producing content across assorted mediums. Our goal is to never stop creating, sharing with, and contributing to the arts community.
It is 2017 and less than 15% of the world affords its LGBTQI+ citizens the civil right and dignity to marry the same-sex person they love. Australia, a nation whose colonised culture champions a 'fair go', remains in a political tug-of-war regarding marriage equality and therefore does not fit into that small percentage.

One question motivated the production of Michael and Phillip Are Getting Married in the Morning—What if we have marriage equality?

The answer, itself more of a motivation than anything else, was simple: We have marriage equality.

With this, FRED the ALIEN Productions set in motion bringing a story to the stage in which two men prepare to marry. Significantly, the obstacles that fall before them which threaten the big day is not that they are gay, but rather that their family and friends make it their business to interfere. (Sounds like an ordinary wedding to us!)

It is through the production process that the cast and crew of Michael and Phillip Are Getting Married in the Morning feel an even stronger connection to the marriage equality cause. We are a diverse team who believe that the expression of love, signified in a legally recognised ceremony, is a beautiful thing.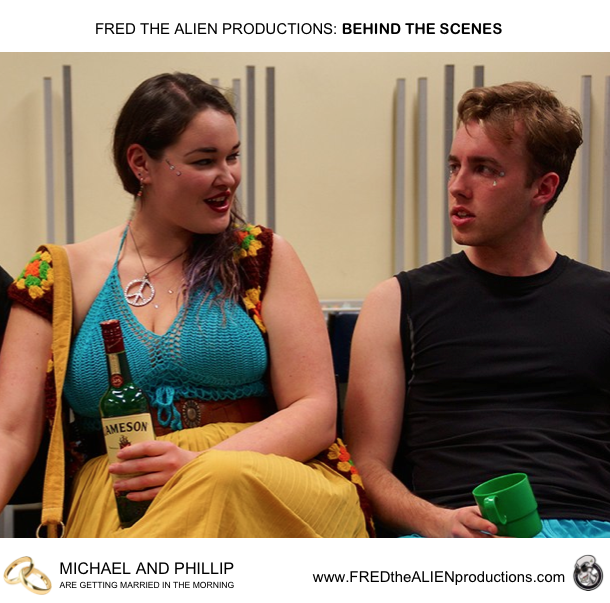 As an emerging production company, FRED the ALIEN relies on support and contributions to create content. We are looking to fund our next theatrical performance which, we've discovered, is costly!

Your donations will pay for the performance venue and associated costs (such as insurance), marketing and merchandise, as well as the production itself.

To thank you for your support, we've lined up an assortment of great rewards, including some exclusive merchandise. We appreciate that every little bit helps!

FRED the ALIEN is excited about producing Michael and Phillip Are Getting Married in the Morning and believes in contributing to the national discussion surrounding marriage equality. If you're not in a position to help us financially, you can still help promote the show. Check out our website and like and share our posts on Facebook as well as Twitter and Instagram!
Budget Overview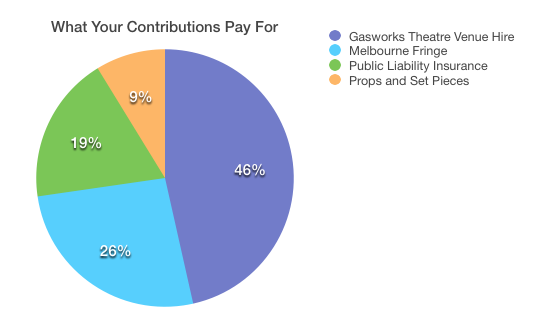 Potential Challenges
Theatre provides a number of challenges and opportunities!
Of course, there are no guarantees and the production may fail to make its money back.
For us, it's all about the experience and we hope you will join us!