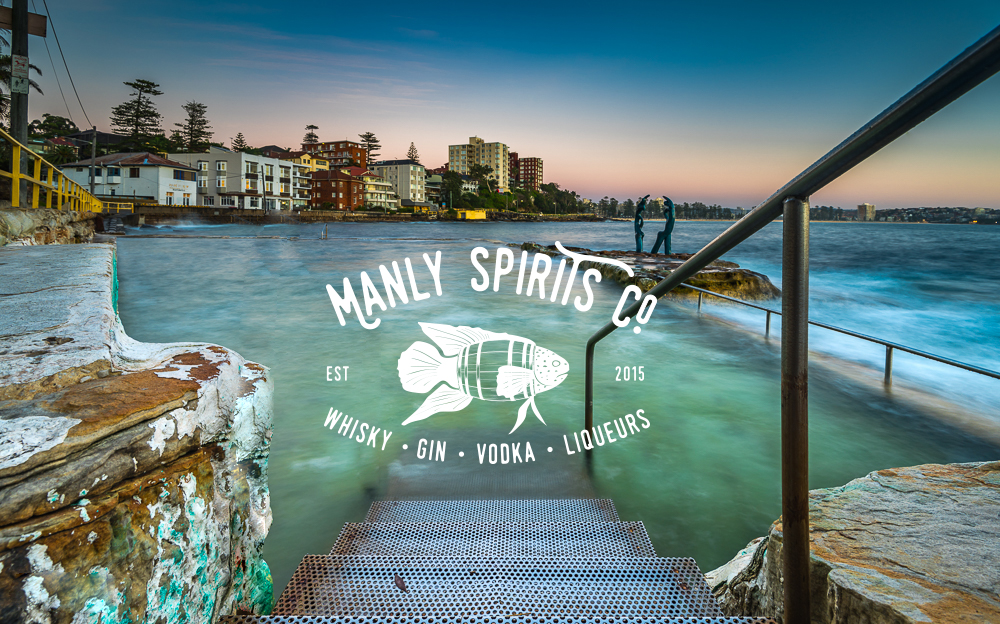 Manly Spirits Co. is Sydney's Northern Beaches' first artisan distillery and was born from our passion to create distinctive Australian spirits capturing the carefree beach life and coastal influence. Our unique range of Gins, Vodkas and Whiskies combine science, innovation and a large dose of the 'Australian Way'.

New on the scene and to launch in April 2017, we would like to invite you on our journey - be the FIRST to taste our launch expressions; Australian Dry Gin, Australian Botanical Vodka (Marine), Australian Botanical Vodka (Terra Firma) and our 'White Dog' unaged whisky spirit. Or have you ever wanted to own your own premium cask of whisky? Now is your time with our 20Litre whisky barrels and Experience on offer.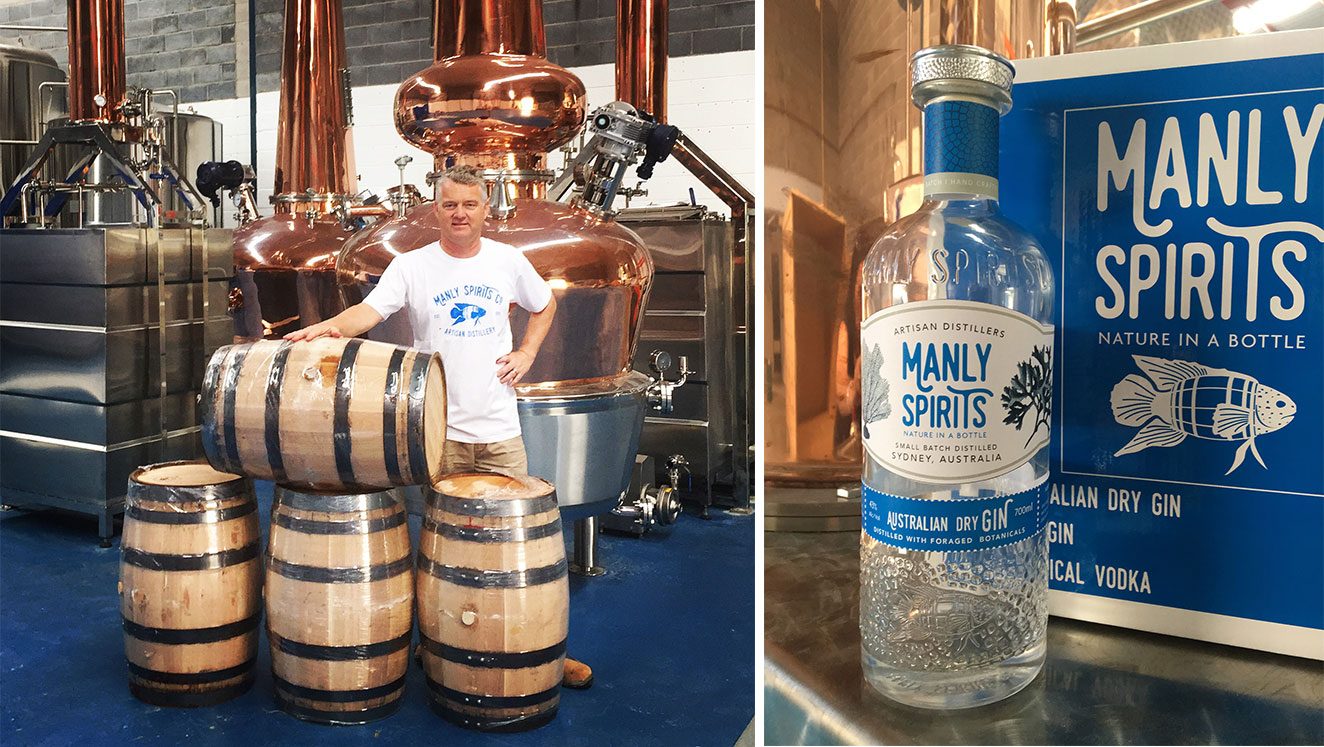 We have big plans for our soon-to-be-launched portfolio and by supporting us with our first small batch runs you will be helping to spread the word of the superior quality of premium Australian spirits.
The Manly Spirits Co. Distillery team create Australian Gins, Vodkas and Whiskies that rival the best in the world by taking inspiration from the stunning surrounding marine environment of the New South Wales coastline, and by using sustainably sourced Australian native and marine botanicals.
Our Range
As innovative Aussies, the Manly Spirits Co. Distillery team strive to keep things interesting and are always experimenting with new flavours, equipment and techniques to ensure we craft a distinctly Australian premium spirit.
Here at Manly Spirits Co. Distillery we follow a process of no short cuts. We use only the finest sustainably sourced ingredients, we take learnings from traditional distillation methods, while injecting innovative techniques to ensure that we produce the finest craft spirits possible, and we welcome our customers to get involved.
Our beautifully engineered, 'steam punk' copper pot still ensures the delivery of a smooth, balanced and bold range of superior Australian spirits that will leave you yearning for just one more sip.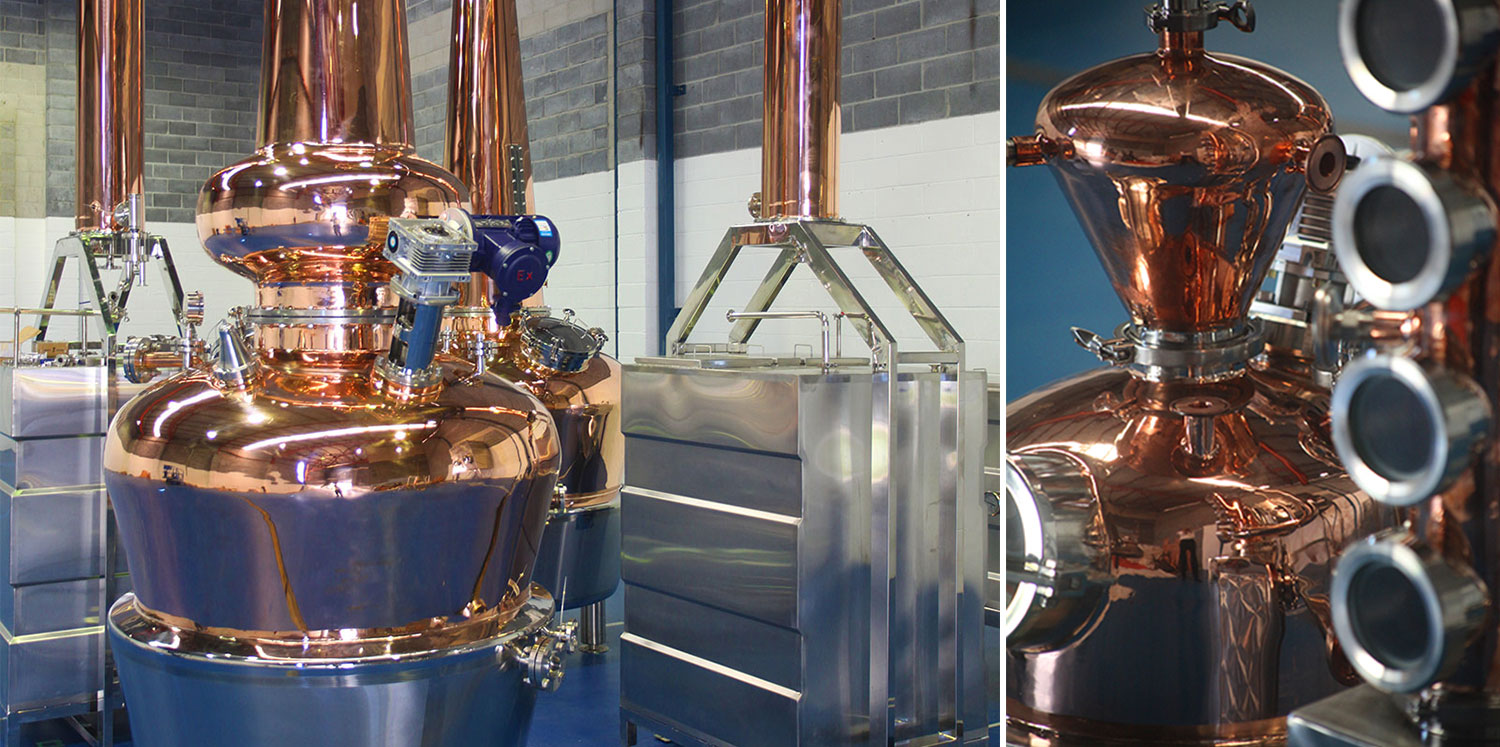 Gins
Our Australian Gins feature a carefully-considered selection of sustainably foraged marine botanicals, Australian native and traditional Gin botanicals. Using only the purest Australian wheat spirit, our Gins showcase a bright, fresh citrus nose, balanced with gentle peppery notes on the palate to deliver a rounded, lingering finish. Delicious for your Gin and Tonic or cocktail of your choice.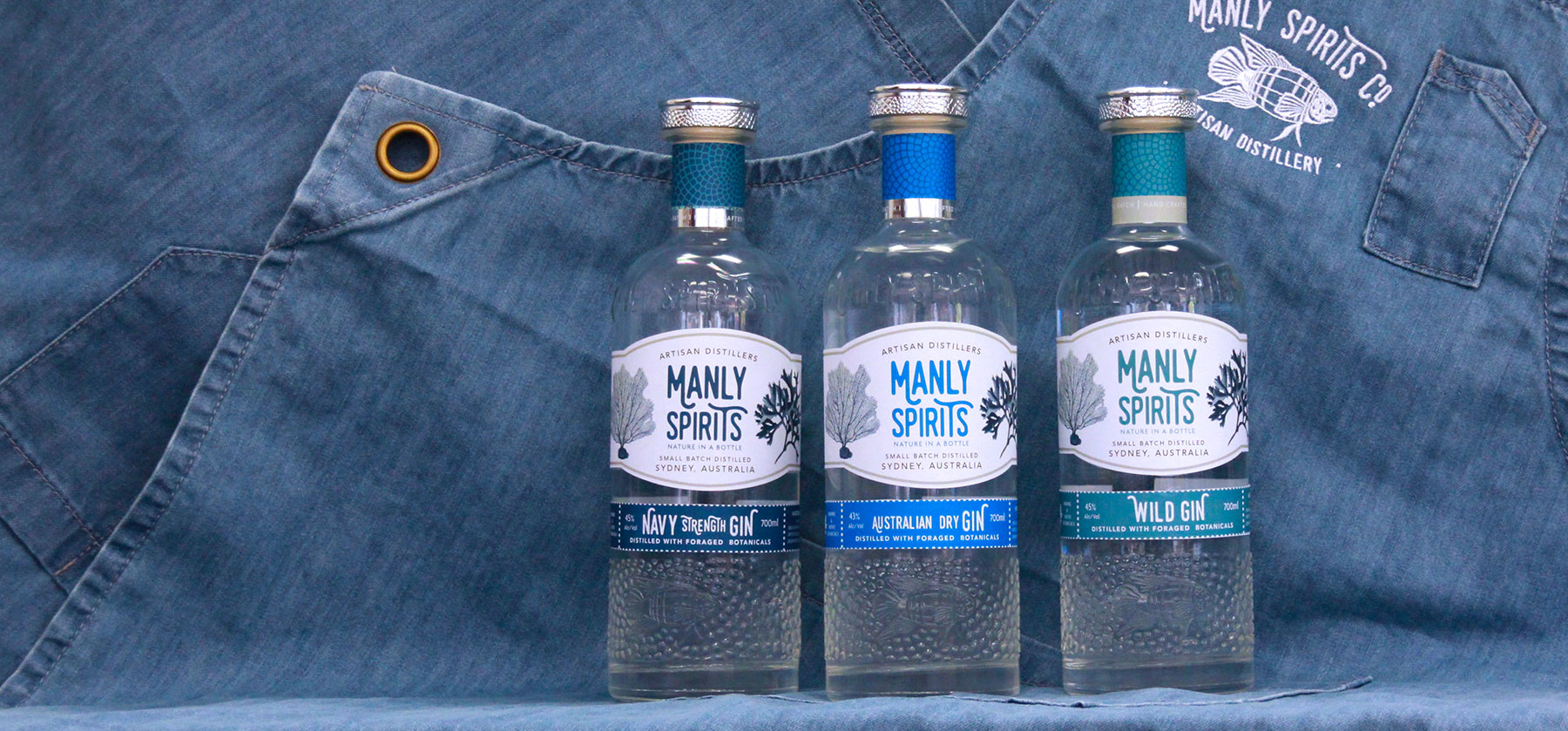 Botanical Vodkas
Allowing our distilling team to demonstrate their adventurous expertise, our range of Australian Botanical Vodkas are created to excite the palate of spirit lovers. Using only the finest whole natural ingredients, our botanical vodkas are distilled with traditional methods to extract the maximum flavour for your enjoyment.
BOTANICAL VODKA MARINE - is distilled with sustainably foraged Australian native marine botanicals which contribute to savoury, sea air notes on the nose, balanced with gentle umami flavours on the palate. Perfect in a Dirty Martini.
BOTANICAL VODKA TERRA FIRMA - distilled with native botanicals and exotic spices to impart a sweet orange nose, with a rich roasted nutty finish. Perfect in an Espresso Martini.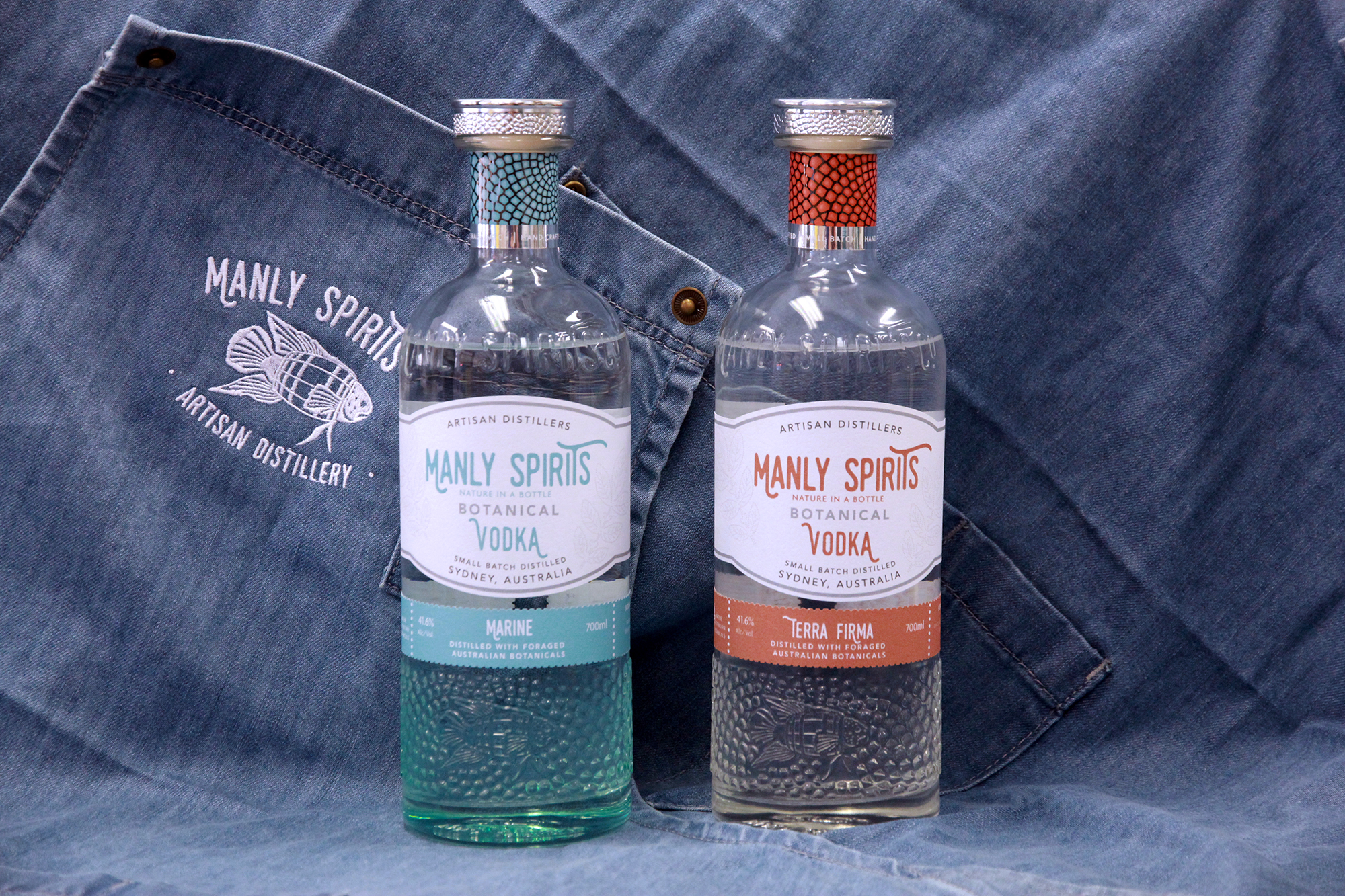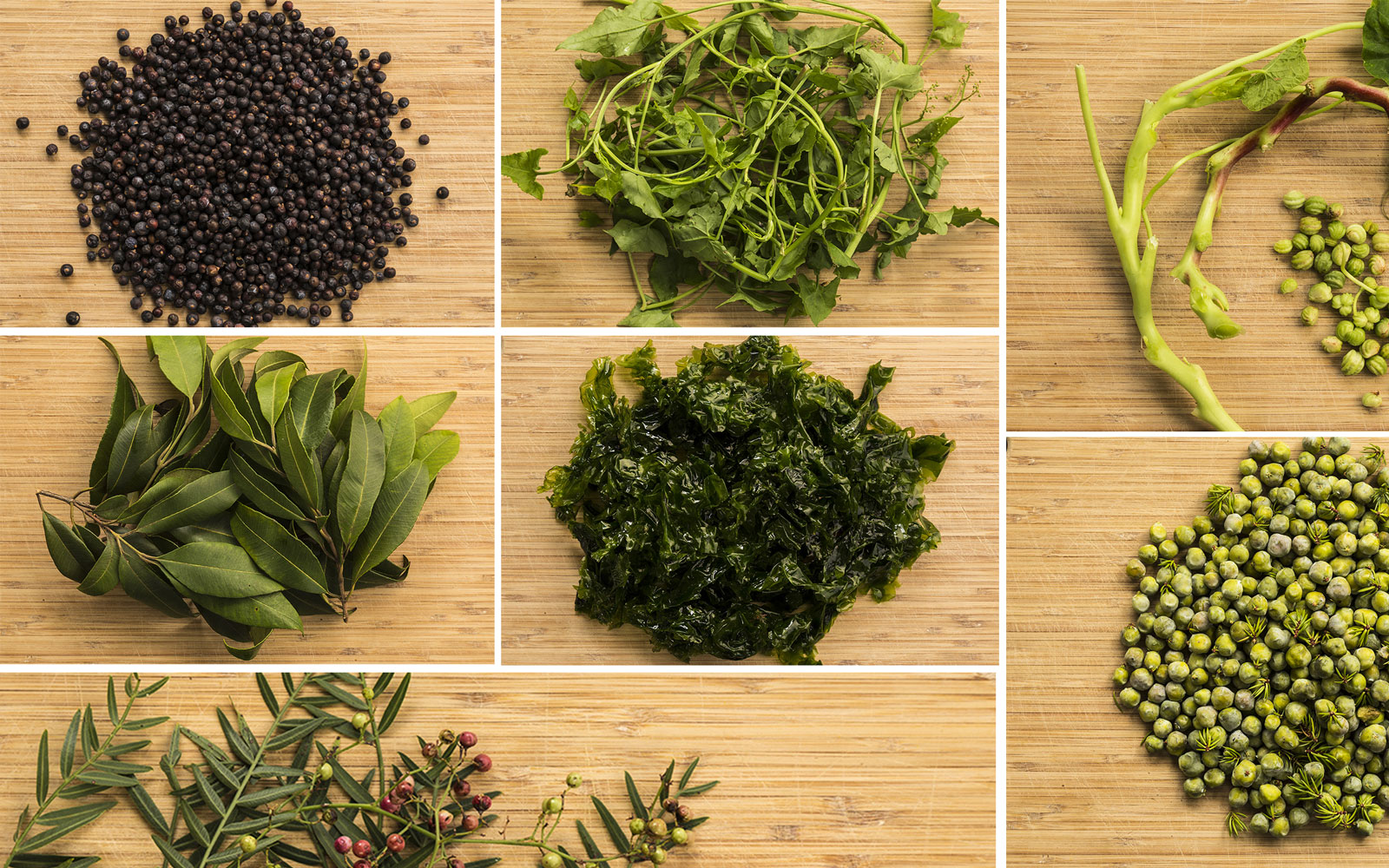 Whisky
Reflecting flawless craftsmanship and attention to detail that connects terroir, people and place, our signature single malt whisky style presents an approachable fresh taste profile that is enjoyed by first-timers and connoisseurs alike. Aged to perfection, expressions of our whisky range will be matured in a selection of casks from across Australia to capture the individual influence of the wood and reflect the Australian wine industry influence. Watch the space, as these will be available in 2018.
WHITE DOG (UNAGED MALT SPIRIT) - Our unaged spirit is perfect in a whisky buck cocktail.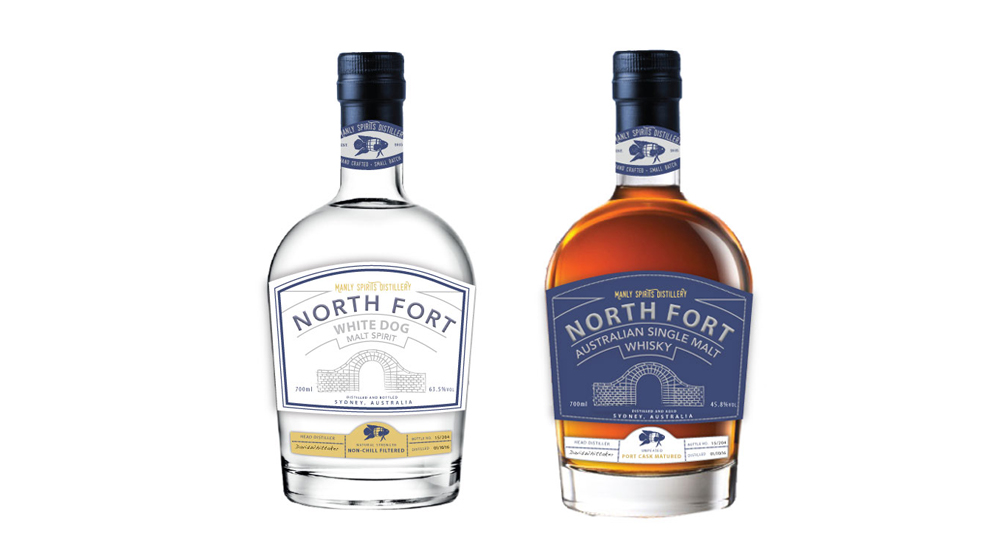 20 L Oak Cask
of your own personal North Fort Single Malt Whisky
Join a growing worldwide gang of savvy whisky connoisseurs in allowing us to lay down a French or American oak cask for you and prepare it for your own consumption and enjoyment.
You get to choose the size and type of cask that suits your preferred whisky flavour profile. We will then fill it with Manly Spirits Distillery new make spirit at 63.5% ABV. It will then remain in the Distillery, exchanging flavours with the cask in Sydney's coastal conditions until maturity is reached (approx 2 years).
You will be invited to the Distillery to be part of this filling process, watching the clear malt spirit flow into the cask where it will remain hidden and protected until it is ready to drink.
You purchase your cask outright and we hold it with great care for you at the Distillery, monitoring its progress over time to maturation. YOUR NAME will be inscribed on the cask, and you are welcome to make an appointment to come to the Distillery through its maturation to inspect your cask, angle share and encourage it along in its maturation!
Upon maturation your cask will be decanted, broken down to 47%ABV and bottled under the exclusive Manly Spirits Distiller's Small Batch Selection label and your name. (approx 25-30 bottles)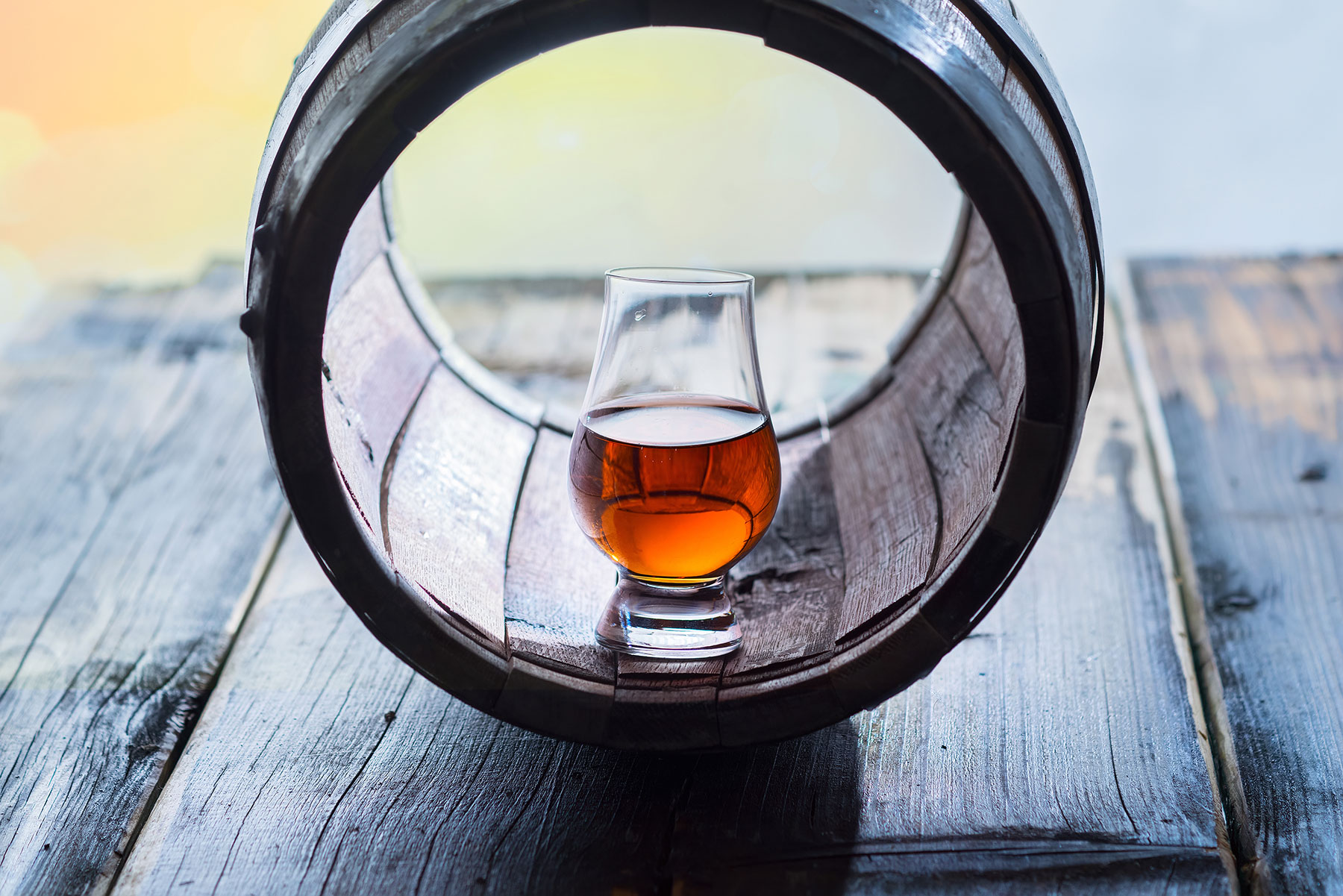 Distillery Expressions
This is where we have let our Distillers play – Crafting creative and interesting spirits for your enjoyment. Available exclusively from our artisan distillery, we are continuously developing exciting new products to complement our signature gins, vodkas, and whiskies.
Our Team
Driving through the hills of Tasmania in late 2015, our Founders and Manly Beach locals, David and Vanessa first discussed the possibility of one day owning their own distillery. Following intensive research exploring distilleries in the USA, Europe, UK and Scotland the pair committed to their plan and sought hands-on training from a leading distillery in Tasmania. Opening Sydney's Northern Beaches' first artisan distillery will see their dream come true.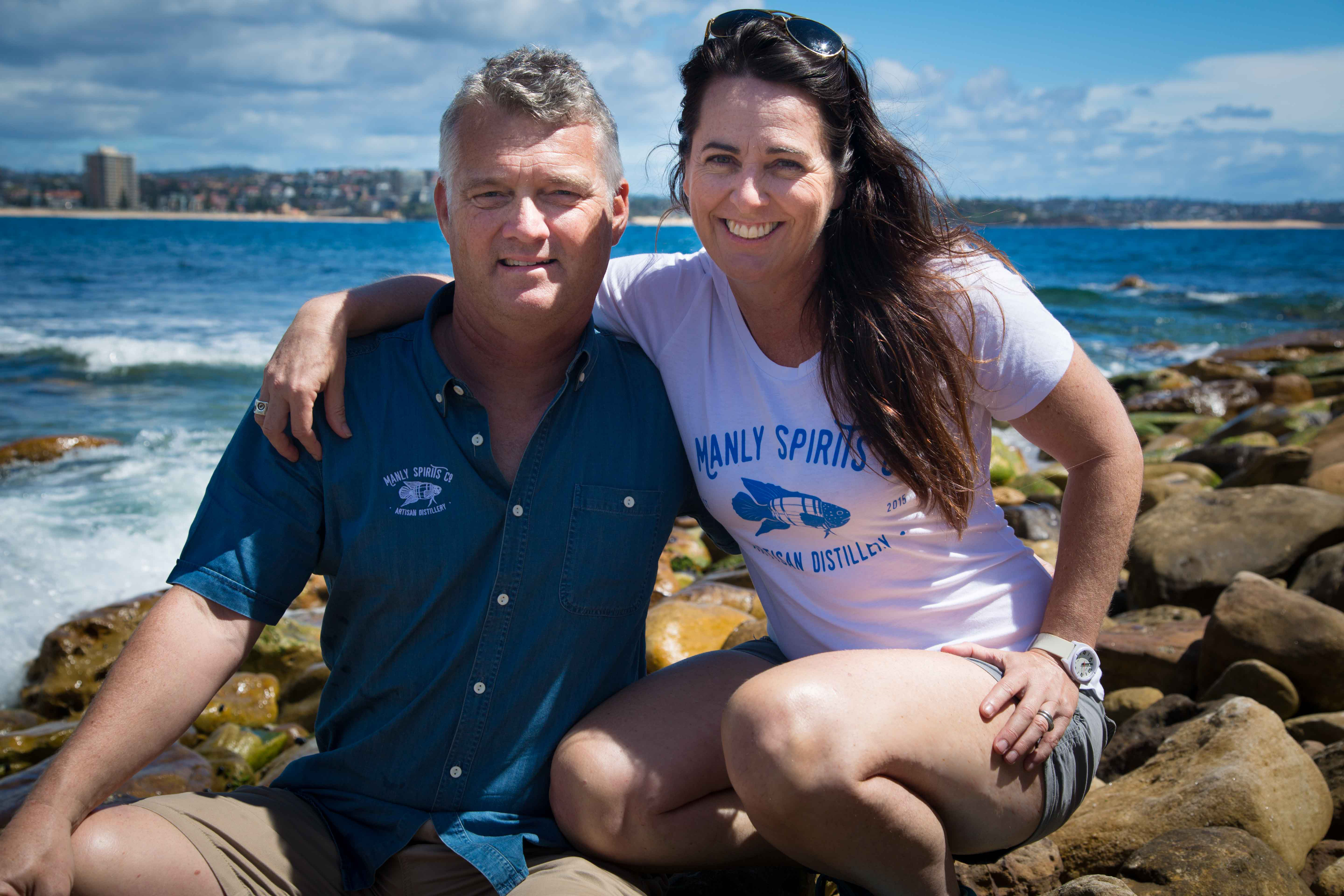 DAVID WHITTAKER - Founder and Director
Formally educated as a Chemical Engineer, David's design, project and operations expertise has seen him build the distillery of his dreams. This has also provided David with the opportunity to commission his innovative new still design and see it come to life.
VANESSA WILTON - Founder and Marketing Manager
Vanessa's passion, enthusiasm and never-say-die attitude sees her 20 years of experience in marketing and design glide through the process of developing a brand identity for Manly Spirits Co.

TIM STONES - Head Distiller and Production Manager
With over two decades spent in the global drinks trade as bartender, bar manager and brand ambassador, coming from Beefeater gin in London Tim brings a wealth of experience to his new role as Head Distiller.
ELIJAH HOLLAND - Forager and On Premise Advisor
Chef and foraging expert Elijah Holland, has lead the charge in bringing Australian native ingredients to the global stage. Elijah first came to our attention as Head Forager/ Chef de Patrie with Rene Redzepis Three Michelin starred restaurant pop up 'Noma' in Sydney. Using Elijah's culinary and foraging skills, Manly Spirits Gins and Botanical Vodkas utilise many locally sourced marine and coastal botanicals.
MAL HIGGS - Sales and Distribution Advisor
Mal is a fount of knowledge when it comes to retail engagement, and we are lucky to have him on board at Manly Spirits Co. Mal has operated at all levels of the retail liquor industry for over the last four decades.
Visit Us
The ethos behind each of our carefully crafted premium Australian spirits supports a well-known phrase that best describes Manly: 'Seven miles from Sydney, a thousand miles from care'. There is no better place to house our urban distillery - this is the place where we capture nature in a bottle.
Following our production launch in April 2017, we invite you and your friends to visit us at our urban distillery for a fresh experience bound to entice your senses. We are welcoming guests from mid-May for tours and tastings so take a look at our website to find out more.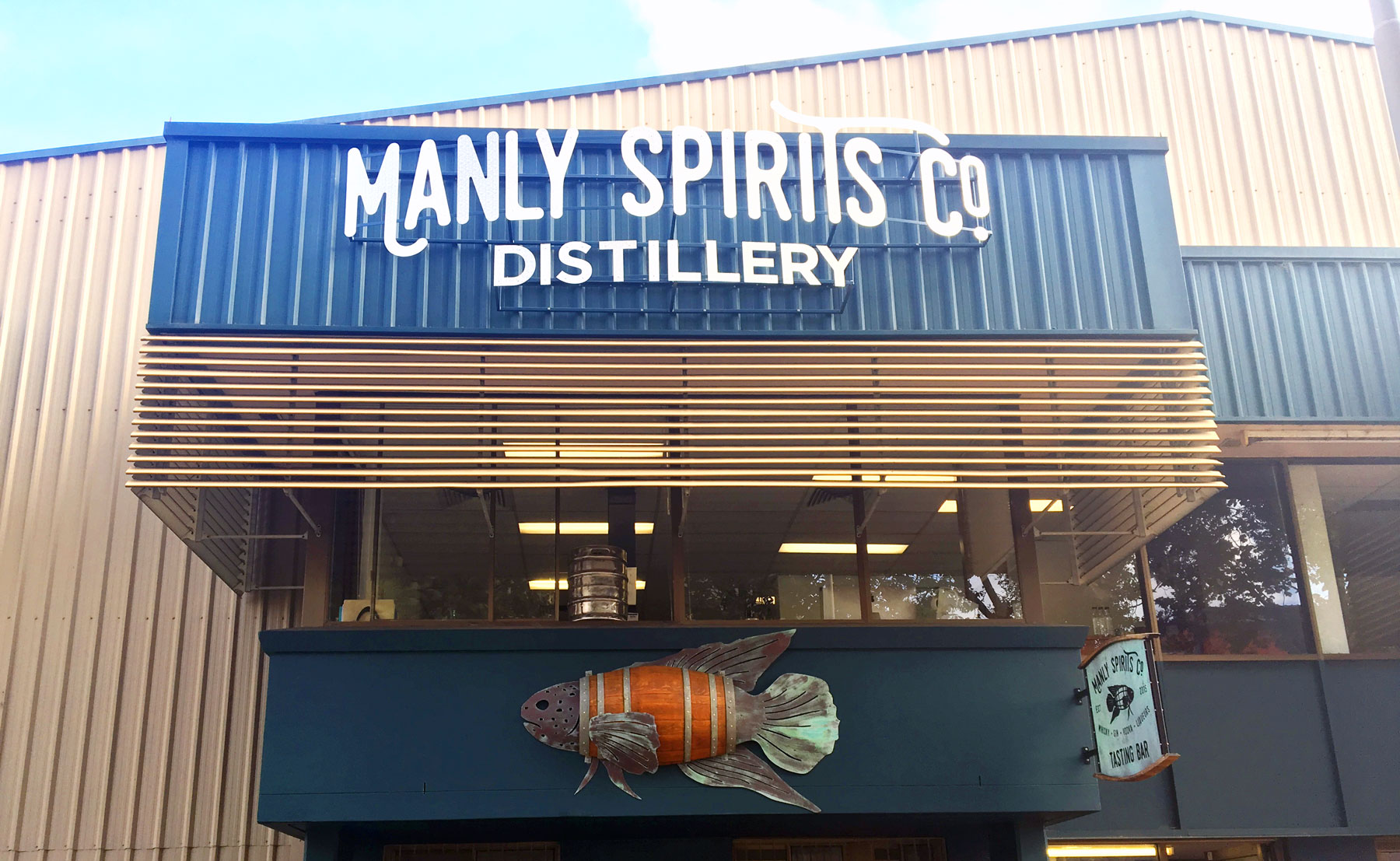 Legal
We are excited that our first batch will be ready to go soon. At the moment we are able to ship within Australia, but please contact us if you would like us to ship internationally.
It is against the law in Australia to sell or supply alcohol to or to obtain alcohol on behalf of a person under the age of 18 years.
All deliveries of Manly Spirits Co. Distillery product must be received and signed for by a person over the age of 18 years. Sorry, but we can not deliver to PO box addresses.


NSW LICENCE NAME: Whittaker Distilleries Pty Ltd
NSW LICENCE NUMBER: 11794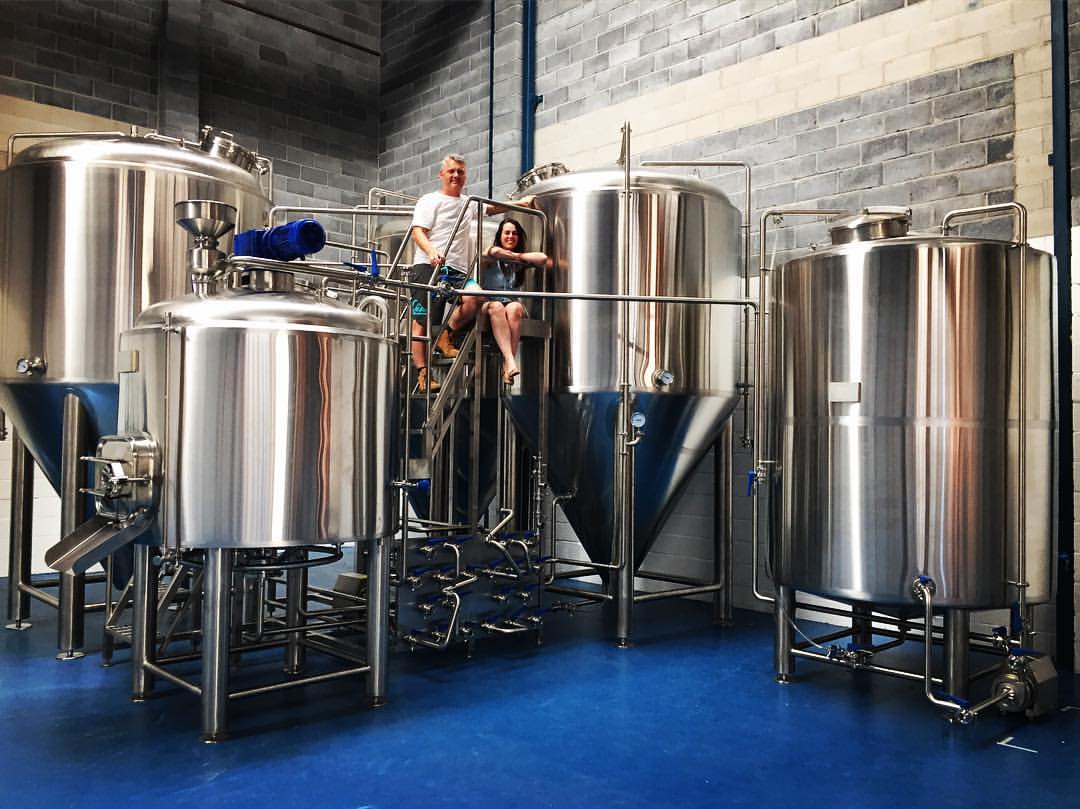 Get in touch and share
We would love to share more detail with you and welcome you to visit us.
Manly Spirits Co. Distillery
4A/9-13 Winbourne Rd, Brookvale NSW 2100
Phone %2061 2 8018 5144
admin@manlyspirits.com.au
Follow us on: Instagram, Facebook, Twitter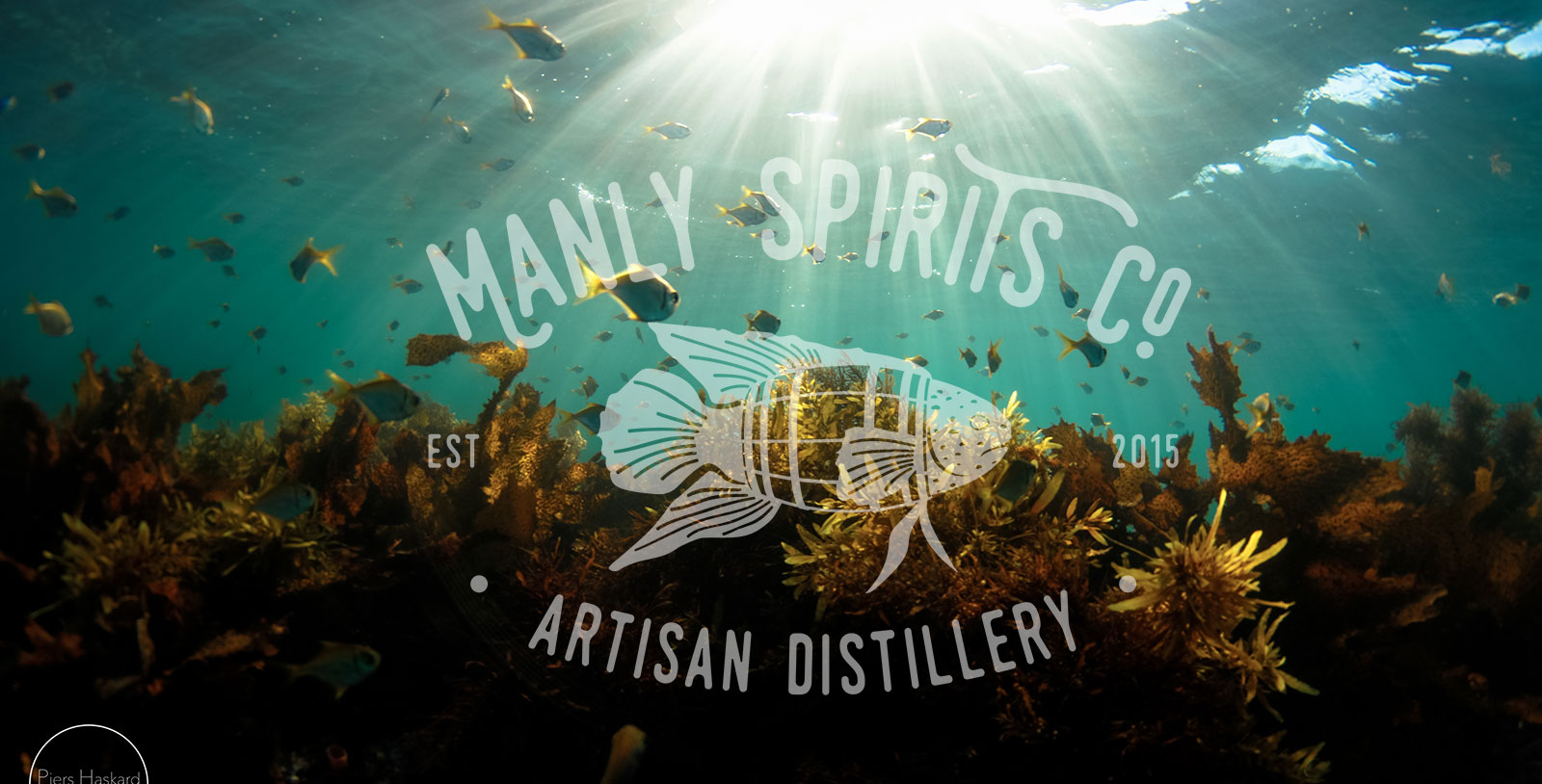 How The Funds Will Be Used
This isn't just a fundraising drive; it's an exclusive presale event!!!! Batch 01 of our spirits will never be available again. You are at the birth of Manly Spirits Distillery and we hope you are excited as we are.
We have setup our distillery, refined our recipes, designed and purchased our custom bottles and packaging. A lot of passion, sweat and dollars have gone into making this Distillery REAL. We are now raising funds through a pre-sale offering to our friends and supporters allowing us to turn-on all our beautiful copper pot stills to produce the first batch of our premium Australian spirits.

By pre-purchasing one of our 20L whisky casks, you will not only have access to your own special cask of premium whisky but are helping us continue to lay down a foundation of 100L casks to mature into Australian Single Malt whisky (see website for details http://manlyspirits.com.au/barrel-offer/ )
The Challenges
Most Australian's are unaware spirits are even produced in Australia. The reality is over 99% of spirits consumed within Australia are either foreign owned or foreign made. Australian made & owned spirits produced in a 700ml format at 41% alc/vol attracts approximately $30.00 in taxes / bottle.
We have our exciting range of premium Australia spirits, now our challenge is ensuring the world can experience our unique Australian flavours.
By supporting our start-up with the purchase of a first batch bottle and/or 20L cask, we hope you try it, share it, and above all, enjoy it.
AND don't forget to come and visit us!!!