Initial target of AU$10000 reached on 21st Jun 2018
MALCURA are a Heavy Flamenco trio from Melbourne, Australia.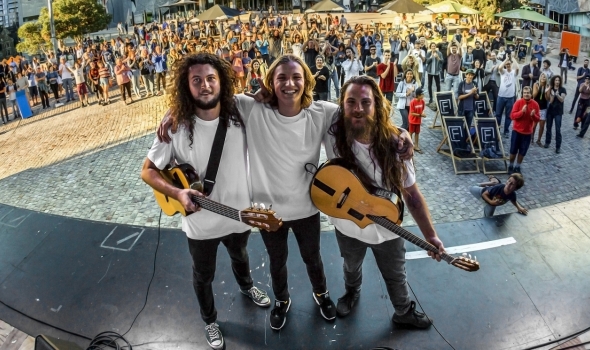 We have been extremely busy over the last 18 months since we independently released our first album, "Malcura". We have enjoyed performing all over Australia, visiting everywhere from Adelaide, Cairns, Brisbane, Byron Bay, the Blue Mountains, Noosa, Healesville, Albury, Mt Hotham and of course the insane amount of shows in our own hometown of Melbourne!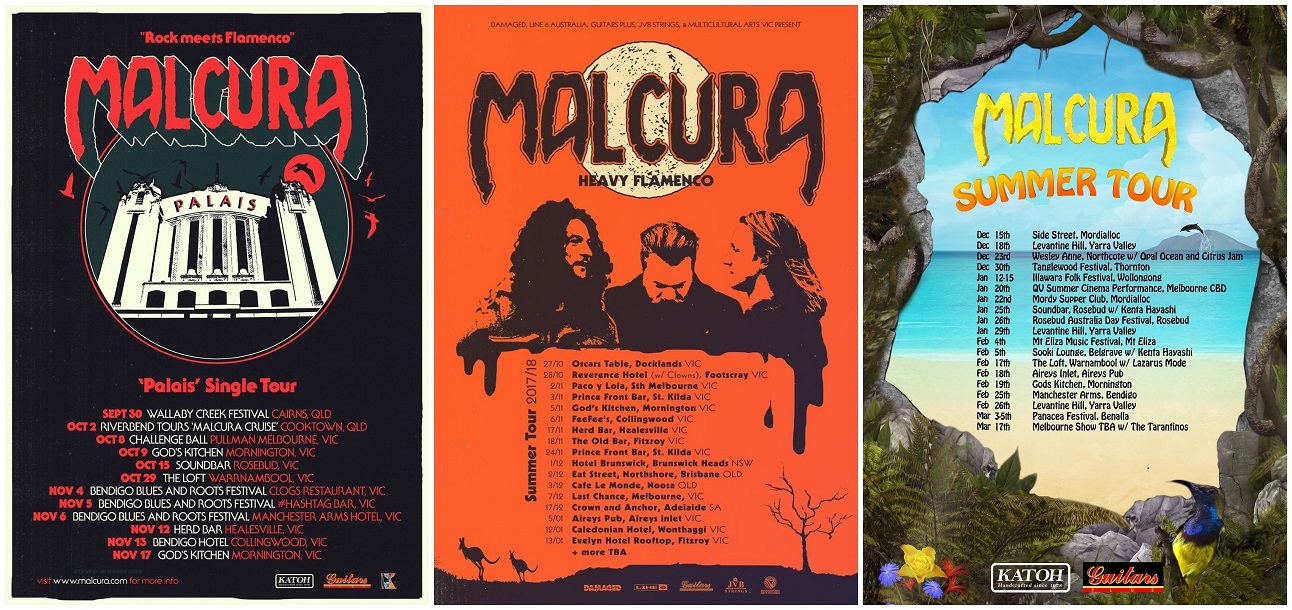 In addition to touring, we took to the streets with extensive busking performances to support the first album - the Bourke Street Mall became our second home! As we chipped away, "Malcura" received tremendous support from PBS 106.7FM, RRR 102.7FM and high rotation on community radio nationwide. We later received a nomination for the award of 2016's Best Global/Reggae Album at The Age Music Victoria Awards, which was an honour!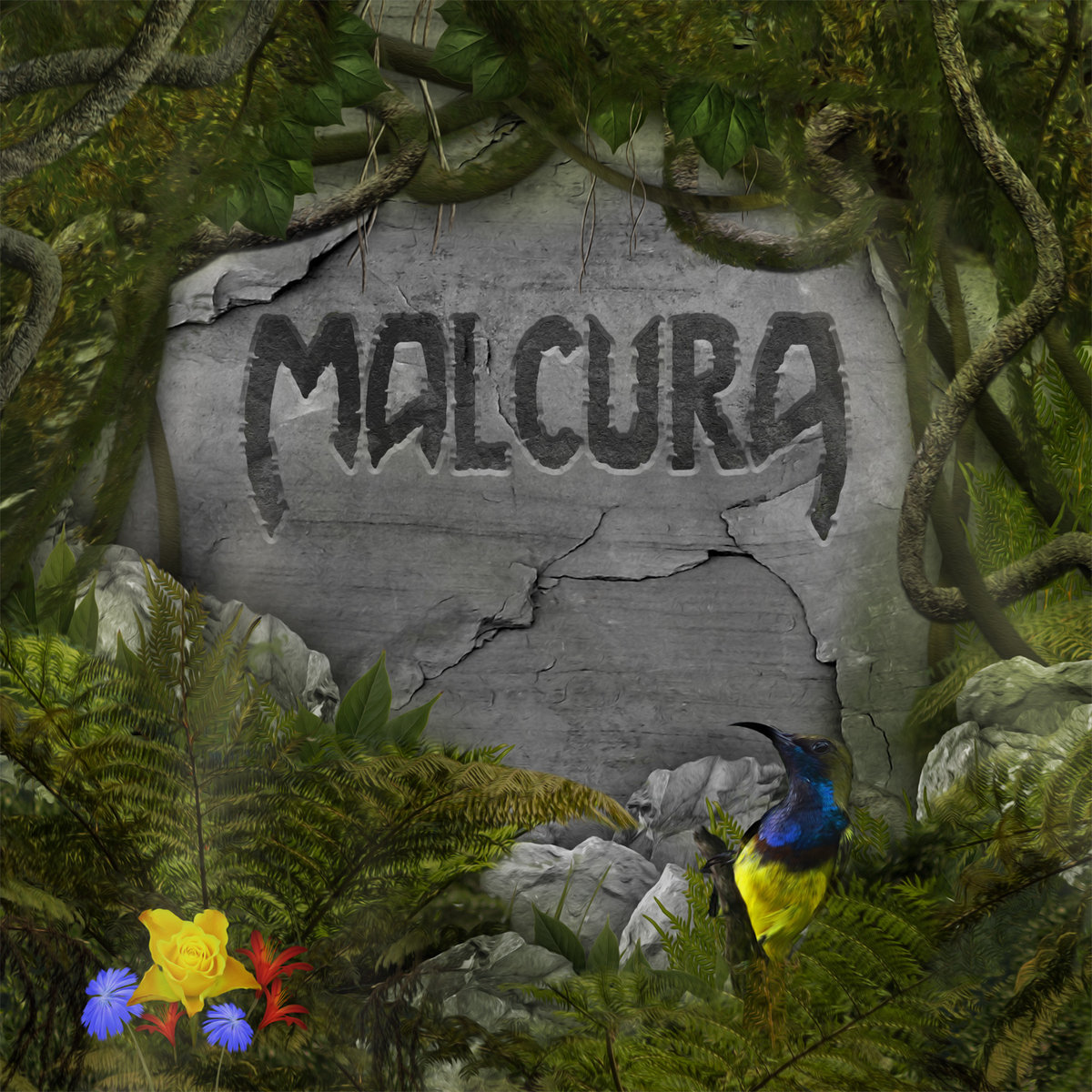 We've played at a number of awesome Australian music festivals, including the Illawarra Folk Festival (NSW), Wallaby Creek (QLD), Blue Mountains Music Festival (NSW), Bendigo Blues and Roots, St. Kilda Festival, Tanglewood NYE Festival and New Years Evie.
One of our fondest memories to date, however, has to be joining Mexican guitar heroes Rodrigo y Gabriela on stage at the Palais Theatre for an unexpected guest appearance. This incredible opportunity served as the inspiration behind our single Palais and its cinematic music video, which we got to film inside the Palais Theatre!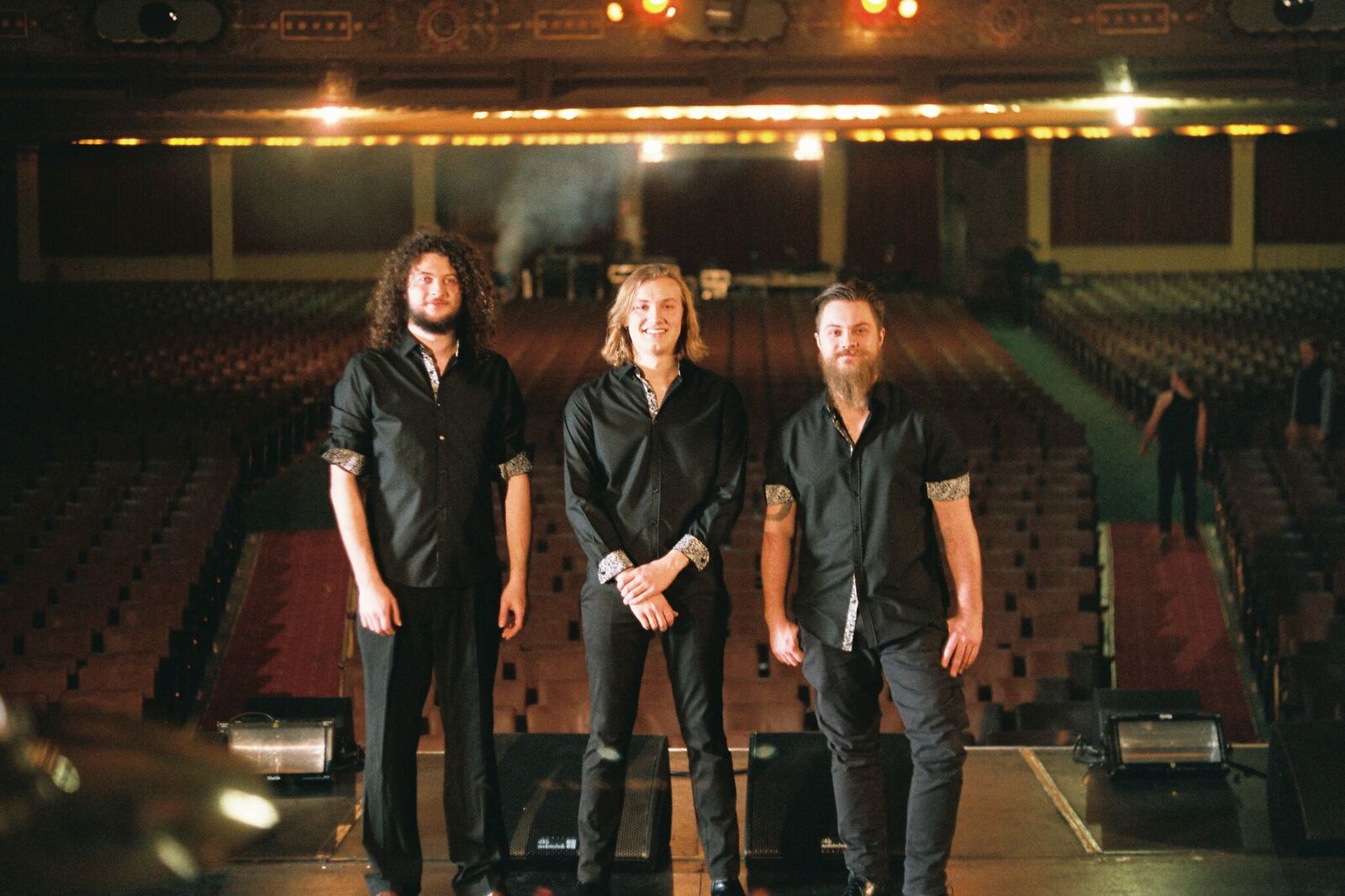 MALCURA II
With these experiences now behind us, we are gearing up to release our second album, "Malcura II".
This new collection of songs encapsulates our past few years as a band. We have challenged ourselves musically and conceptually - resulting in compositions that are exciting to play and diverse in their musical influences. We hope you'll enjoy them as much as we do! We have some massive dreams for this new album - and with your help they could all come true..
SO WHY POZIBLE?
Making an album can be a very expensive process - everything from the recording, mixing, mastering, the artwork, packaging/pressing, music videos and publicity needs to be dealt with, and this is where we face our biggest financial challenges. Normally these expenses are covered by a record label and recouped through touring and album sales, however without having this kind of support at the outset, the expenses really pile up.
This is where we need your help!
Our first album, "Malcura", was entirely self-produced. We handled the entire recording, mixing and production process ourselves to save on costs. Although we were pleased with the outcome - we knew how much the overall sound and quality could be improved. So this time around, we are getting Tyson Fish on board, a professional producer who recently worked on Vance Joy's "Riptide" among many other projects.
We are also looking to get the album professionally mastered (sonically, a pivotal stage in the production process). For this, we will team up with Forrester Savell, who is renowned throughout the Australian music industry and has worked with acts such as Birds of Tokyo, Human Nature and Animals as Leaders.
Finally, the major expense that we are anticipating is the cost of getting this album pressed to VINYL! This has been a dream of ours since we started the band and it is something that many of our fans have asked for in the past, so we are hopeful that we can finally (vinylly?) make it a reality! (See "Potential Challenges" section below).
PERKS
The people that we play to are the absolute heart and soul of this band. So we wouldn't ask for your to help fund our second album without offering something in return!!!
We have a number of awesome perks available including:
– A pre-order of "Malcura II" on CD
– A pre-order of "Malcura II" on extra special Limited Edition Double Gatefold Vinyl
– Several "Malcura II" merchandise bundles
– A signed Katoh guitar used in previous Malcura recordings, performances and for busking on Bourke St.
– The opportunity for Malcura to perform at your own private party!
CLOSING
Pozible campaigns are all or nothing... In the event that we don't reach our financial goal, we sadly won't be able to receive any of your generous pledges!
So please help us by spreading the word about this album and our campaign with your friends and family!
On behalf of all of us in Malcura, THANK YOU so much for checking out our Pozible page! We are incredibly indebted to anyone that pledges, shares the campaign or just takes the time to give it a read. We can't wait to make this album everything we know it can be!
MALCURA II - COMING SOON (THANKS TO YOU!!!)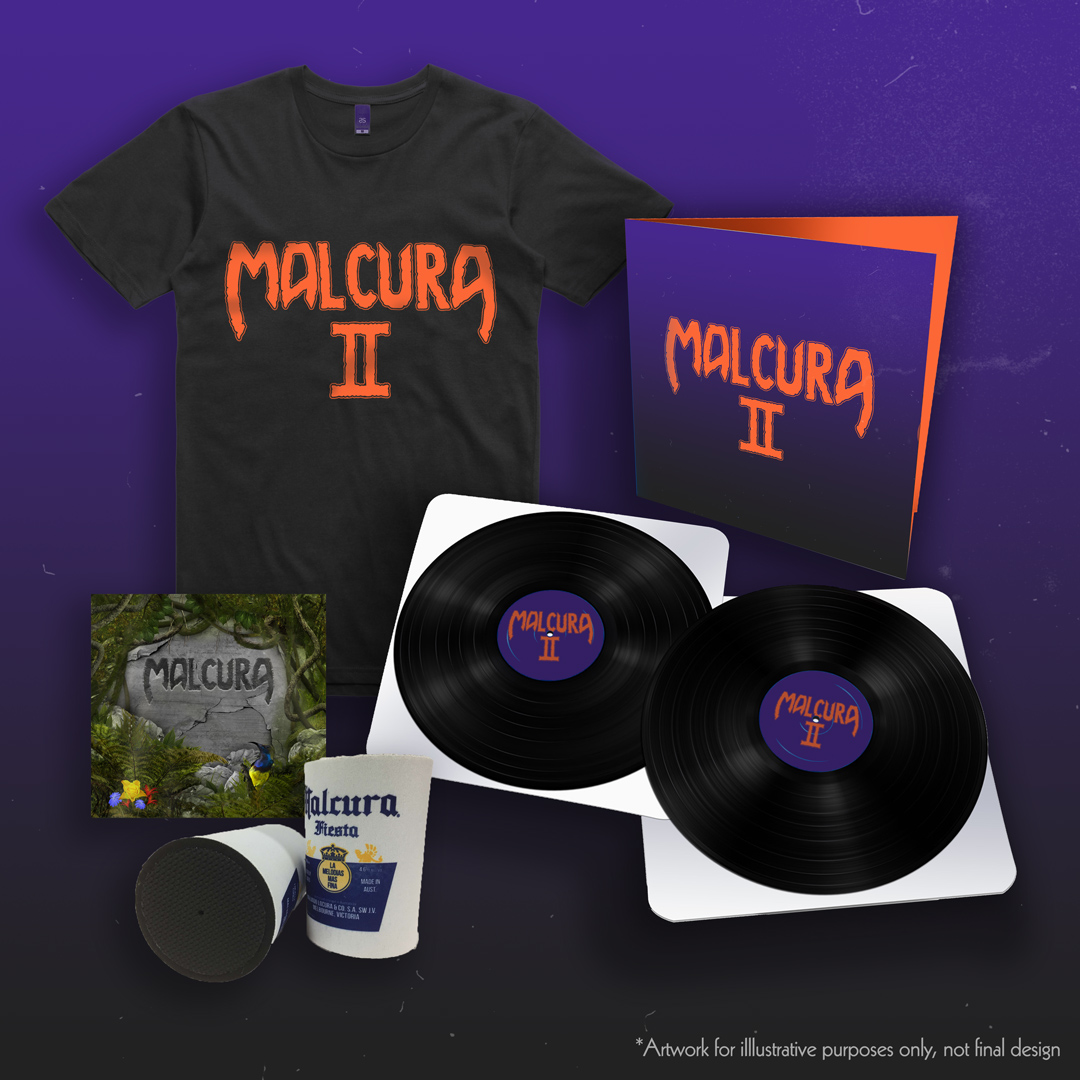 Budget Overview
We have so far contributed a large portion of our own savings from gigging and sales of our first album towards this project.
However, as the album budget has continued to grow - we have reached the point of needing to reach a little further beyond our means. The money raised from this crowd-funding campaign will allow every facet of this project to become a reality, particularly major expenses such as pressing the album to vinyl, which costs nearly as much as making the album!
Pozible's unique platform, which allows our fans advance orders of our new album as well as other exciting perks, will assist us in covering these additional costs, while offering up something in return! With your support, we are hopeful the campaign can be a success! You will find below a complete breakdown of the expenses that Malcura have incurred/expect to incur related to this new album release.
BUDGET
Recording and Engineering costs, including studio hire: $8000 (PAID)
Pre-Production expenses: $1500 (PAID)
Artwork and Album Cover Design: $1500
Mixing (12 songs @ $250 per song) : $3000
Mastering (12 songs @ $200 per song): $2400
CD Pressing (1000 units): $2200
Vinyl Pressing (300 units - due to album duration, this release will be a Double LP with gatefold sleeve): $7500
Publicity and Promotion costs: $2500 (minimum)
Music Videos: $5000
Album Design T-shirt pressing: $1000
TOTAL PROJECT BUDGET: $34,800
Expenses already paid for: $9500
Total outstanding: $25,300
Total Pledge for Pozible Campaign: $10,000 +++
Potential Challenges
The biggest hurdles that we face in making this album are financial in nature. We are and always have been a completely independent band, so as we alluded to earlier, we cannot rely on any external funding such as label support to help us cover any of our production costs and pressing/distribution expenses.
Pressing this new album to VINYL has been our biggest wish since we started writing these songs, and it's something that many of our fans have asked us about over the years. But making this happen is also our greatest challenge...
We are at the mercy of the physical limitations of the vinyl medium. One vinyl record has the capacity to hold a maximum of 22 minutes of music per side (44 minutes in total). However, the album that we have created is an extended work (currently sitting at the 56 minute mark!). So for our dream of a "Malcura II" Vinyl release to come true, we will have to press the album across two vinyl discs... This means more artwork (yay!), but also higher production costs than we had originally budgeted for!! (grrr!)
The vinyl dilemma has been one of the main factors that has led to us deciding to run this Pozible campaign. If we can raise enough funding, we know that we can go all the way and press this album to a double gatefold vinyl format - just like many of our favourite and most inspiring artists. For those of you unfamiliar with a gatefold, check out the examples below of some classic albums that we absolutely love! The artwork is accentuated, the feeling of the packaging in your hands when you open it up is amazing and the album becomes more than just music - but rather an immersive, conceptual, book-like experience!
Led Zepellin's "Physical Graffiti"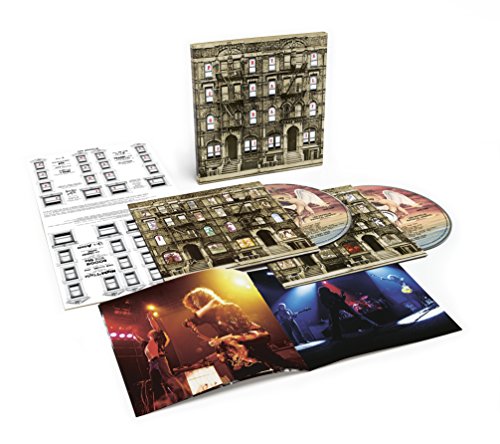 Pink Floyd's "The Wall"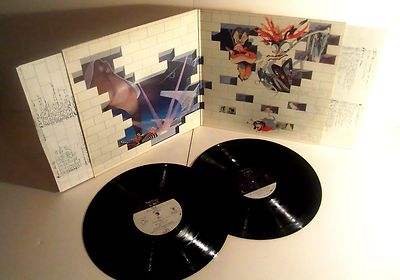 King Gizzard and The Lizard Wizard's "Oddments"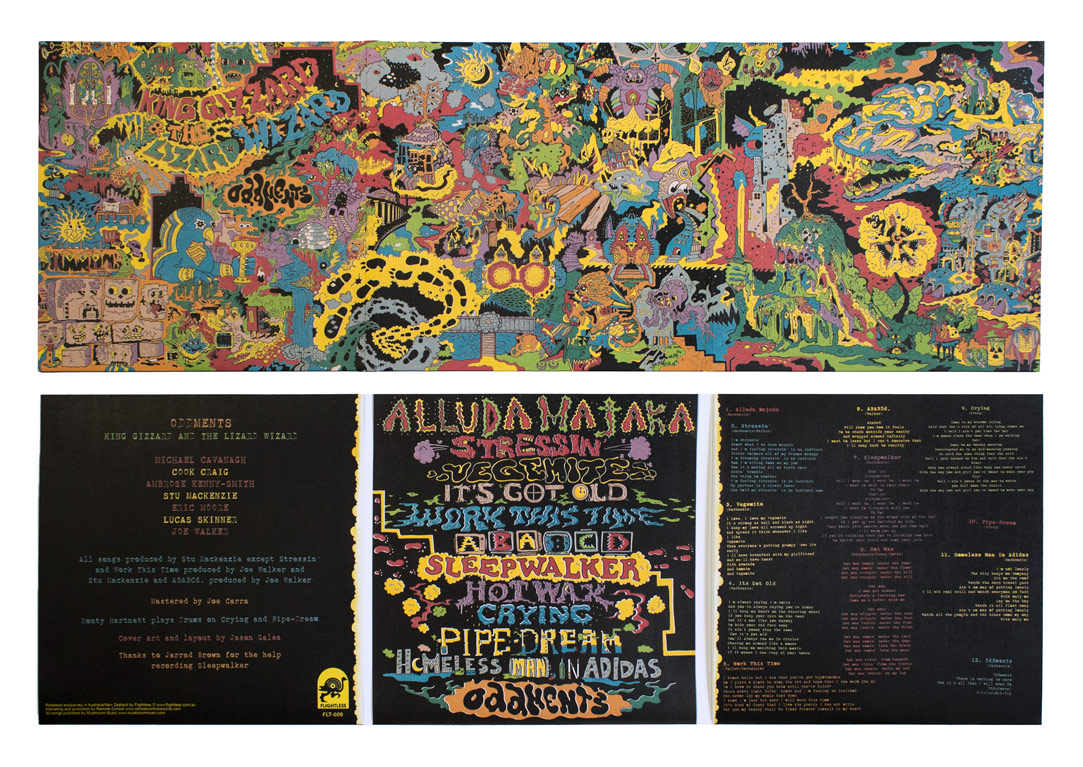 We are very lucky that over our years of busking and performing, the people we perform to have been incredibly supportive of what we do creatively and musically. This has always inspired us to give our very best in return - With your help and support, we know that we can get this vinyl over the line and deliver something extra special!