UPDATE 26 JULY. ONE WEEK TO GO.
With a mere seven days to go, and only 20% left to reach the target, its make or break.
We'd love to see more bands reach out to support the community, so we've halved the DIY Bay Sponsorship. For $5k we'll bring you in as a key part of our moto-family.
DIY Bay Naming Rights. We'll sign write the wall Fuelled by 'Your brand'
We'll host one event at KK free of charge. Catering is extra but we'll help get sponsors. Either throw a party for the community or host a private shindig for your crew.
Bi-monthly EDM placements (6 per year) to 2500 subscribers
Bi-monthly posts on Social Media (6 per year)

11k Instagram
17k Facebook
Plus we'll boost the posts to ensure the best reach.

Listed as a Major Sponsor on:

Facebook header image (min 6 months live)
Kommune website homepage with links through to your social platforms or website
Pozible page
Kommune membership packs

12 month term with first option to renew
Nows the perfect time to show your support and help us get the campaign accross the line!
GET INVOLVED.

We have a great community. Its bringing people together, nurtures the bike community as a whole and brings joy to many people. However, because of leasing issues and a bunch of red tape we're going to have to close the doors in less than 90 days unless we can raise $100k to relocate and refit Kustom Kommune.
If you love this community, or want to be a part of it, chip in and keep it alive!
It's absolutley no risk; unless we reach our collective target, you wont be charged and no funds will leave your account until we hit our target. If 60% of our members buy another years of membership we'd be home and hosed. So chip in now and lets keep this community alive and lets take it to the next level!


Leading the DIY Revolution.
The idea of the Kustom Kommune first started in 2012, and following a successful crowdfunded launch in 2013 we set up our home in Easey St Collingwood. Over the past three years, the Kustom Kommune has lead the DIY revolution and has given over 600 members a place to wrench, ride and repeat, plus countless others a place to hang, meet new people and get inspired. We've helped happy couples tie the knot, we've thrown hugely generous brands parties of epic proportions and helped people celebrate life's big mile stones, but mainly we help people come together through common interests. The Kustom Kommune has cemented itself as a world class community of builders, restorers, and most of all, best mates. However, the future of the Kommune is now under threat: our home in Collingwood is no longer available and we have no choice but to pack it up, either for good or to move to another venue, by the 31st ofAugust.
The aim of this campaign is to set our Kommunity up in a new space which will allow us to not only continue the fantastic work that people are doing with building bikes, friendships and networks, but also to expand the Kommune in order to support our members more, through the development of a new hospitality and event space, improved workshop facilities and more quality offerings attached to become a member. We want to keep providing you with the awesome opportunities to build your skills, socialise with likeminded souls, and just enjoy being a part of the first DIY motorcycle workshop community in Australia.
In order to do this, we need to stay within a 5km radius of the CBD, prefably north side (as this is central to most of our members), and to raise the funds to make this happen. We have a newly established committee who will be looking after the first part, leaving us with the challenging task of raising over $100,000 well before our deadline of August 31st, which is less than three months away. This will cover the cost of leasing a new venue, completing the new fit out and to moving the Kommune from its current location.
If 60% of our members were able to chip in for another year's membership, we will have covered our crowdfunding goal, so this task is actually much easier than it sounds! Even better if you have been thinking about buying a membership but haven't got around to it yet, as you will be supporting (and become a part of) a well established community which truly has your best interests at heart.

What will help the most? Other than jumping on board and pledging a membership (or joining as a new affliate with our 'Kommunity Membership), helping to spread the word would be a huge benefit. You'll find a media pack on our website for you to download and share accross social media.
What does becoming a member get you?
By joining the Kustom Kommune you gain access to a complete workshop with every tool you need to get the job done. Better yet, you become a part of a community that's building, restoring, learning and customising together. Once you're a member, treat the workshop as your new home away from home and use it as often as you like. Just rock on in and wrench away. The Kommune crew are always available to give you a helping hand and point you in the right direction. Memberships are the 98RON fuel that keep the Kommune firing.
Discount and special deals at our new hospo space

Unlimited Access to the workshop for an entire year

Free helping hands to help you learn while working on your bike

Free waste oil & battery disposal

$20 OFF per hour with our In-House mechanic

$50 OFF Kustom Kommune Training courses

All Parts at cost +10% ordered through our suppliers

Discounts from Partner Brand (we'll focus on growing this over time)

Mates rates from suppliers and service providers:

Wheel building

Suspension set up

Upholstery

Painting

Machining, etc

Invites to Member rides and events

Access to Members only offers from our sponsors

Being a part of an awesome community!

Plus more...
How The Funds Will Be Used
While $100,000 seems a large value, when it comes to securing a new lease and setting up an entirely new venue, it doesn't stretch far. Funding will secure us a new home, go towards fitting out the space and improving the workshop facilities. We'll be looking for 400-600sqms, nearly 3x the space we have currently.
We're in a great position as we have a huge range of tools and equipment and a new space means more room to expand; more DIY Bays, creating specific zones such as 'clean zones' for engine building etc.
Key workshop upgrades:
More motorcycle storage space away from work areas
Increase to 5 DIY Bays with new bike lifts
Basic Paint Area
Clean Zone (for engine building etc)
Dedicated Welding & Fabrication area
Chill out area. A place to kick back, research and relax.
Improved offerings for modern bikes

Single sided swing arm stands
USD fork rebuild tools
Diagnostic tools, Etc
We'll launch with a hospitality & event space, retail area and shared workspaces. Plus, we've invited some great co-inhabitants to call Kustom Kommune home with us.
The Challenges
Time is absolutely against us. We need to be out of our current venue by 31st August and we need to secure a new home within this timeframe. Ultimately, if we don't reach our funding goal Kustom Kommune will have no choice but to close its doors.
Kustom Kommune Sponsors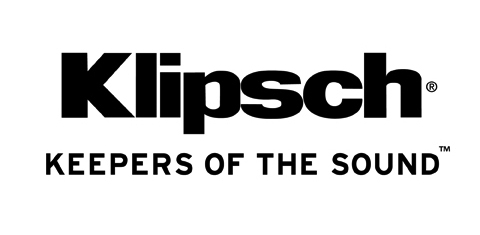 These brands have been a huge support in keeping the Kustom Kommune dream alive and have offered support through products and/or funding for the our new home. If you feel that your brand is a great fit for our community and want to get behind the project, please get in touch!