~~~ WE'VE HIT OUR TARGET! Thanks peachy babes for your support! If you haven't pledged there is still time, know that all funds from this point go towards the development of our website & Jazzy mans ! Let's get some Jazzy for the boys 🙌😉~~~
We're Lauren and Tyler, two Melbourne creatives who were on the lookout for something that we couldn't find. So, we decided to create it ourselves.
Our mission is to bring comfortable, form-flattering, Melbourne-designed bike shorts to urban cyclists, globally.
Who is Jazzy? Jazzy is you, Jazzy is me. Jazzy is anyone who loves to move, dance, run, cycle, hike, squat, lunge, cartwheel, downward dog, eat, sip and party.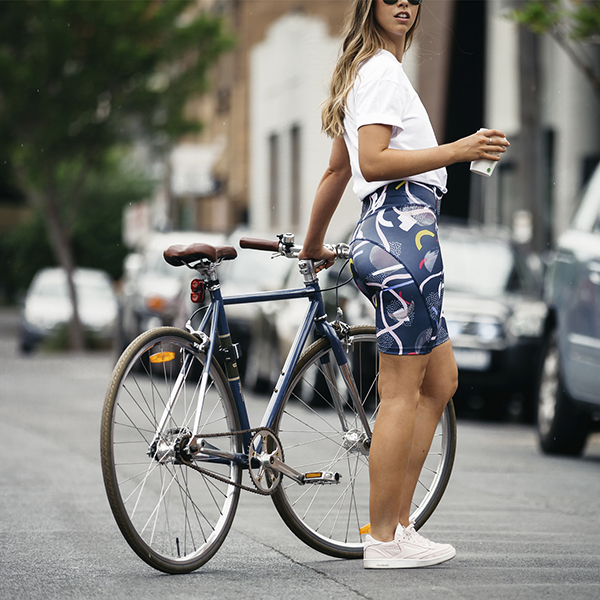 Our premier collection is a single style of bike shorts with well-considered detailing offered in three designs:
~ Jazzy Soft is our chiller. With her muted colouring she's good for any occasion.
~ Jazzy Demi, or 'fancy camo' as we like to call her, is a rich emerald print with strokes of blue and navy.
~ Jazzy Hard is our OG. She's a vibrant 90's nostalgic print for those who like a throwback to the good old days.
No butt padding required! Your natural assets are perfect enough.
Jazzy is designed for the feminine form (for now) and the shorts have two secret powers:
1. The Anti-Flash. There won't be any sneak peeks while you move with freedom in your outfit of choice + JBPs.
2. The 🍑's BFF. JBPs are designed to flatter, support and protect your greatest asset. Treat yo' seat!
JBPs are designed in Melbourne and are produced at an ethical Australian-owned fashion / textile production house.
They are made from a polyester / stretch blend that enables freedom of movement, and most of all, they're made with love.
For those of you who are crowdfunding virgins, here's a breakdown of how it all works.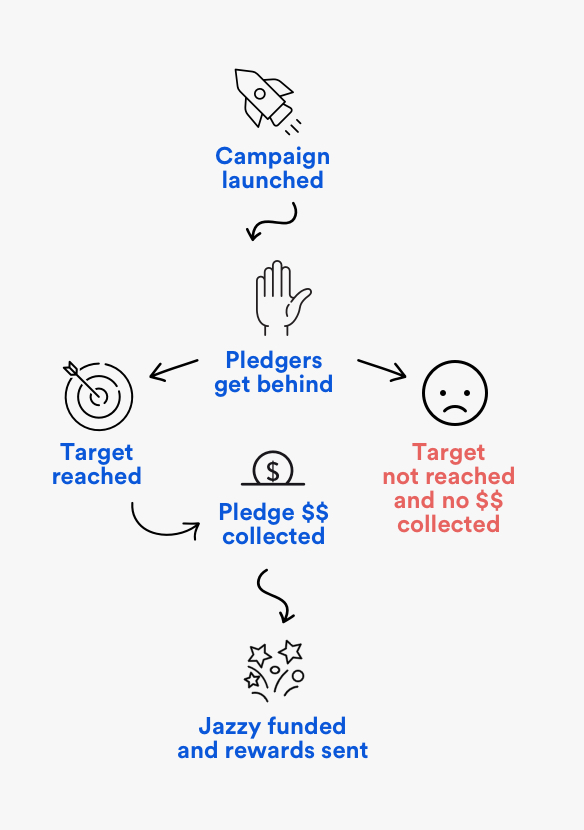 How The Funds Will Be Used
We have been 100% self-funded up until now, but we need your help for production.
Production includes...

We have everything ready to go, all we need is the financial support.
How can you help?
By pledging and supporting JBP, we can start production as soon as this campaign ends and get some Jazzy Bike Pants on bootys in no time. We want to bring some freedom to your movement this year!
Have a look through the rewards on offer, we're sure you'll find something that you love. Not interested in a reward? That's cool, feel free to simply donate to the cause instead - just hit that pink pledge button and type in how many bones you'd like to give. As they say, more is more.
If we're successful in reaching our target, we have other areas that we'd like help with:
~ Setting up our web store (as JBPs will be sold primarily online)
~ Continuing product development for the range. Look out Jazzy mans!

Sizing guide
JBPs: These range from XS - XL (ladies fit), but if you'd like a different size just let us know and we'll sort you. Our sizes are pretty standard, so go with your usual. If it doubt, message us and we'll help you find the size that fits you just right.
Jazzy mans, be brave and get a pair that'll really show off your guys (or squish them, depending on how #blessed you are) or hold out until we release our Jazzy mans range (see above)!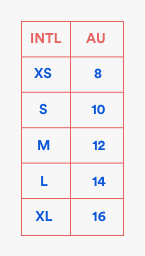 Tees: These are unisex and range from XS - XXL, so sizing depends on how loose or fitted you like it. It's your choice baby.
If your size isn't listed here, we're happy to sort you out, just send us a message. We're nice like that.
The Challenges
Jazzy isn't our full-time gig, it's our side hustle. We both work Monday - Friday in busy roles within the creative industry, meaning that we only have early mornings, evenings and the weekends to focus on Jazzy. We're putting our heart and soul into this, when we can. It really is our passion project.
Asides from the lack of funding, we also need to grow our Jazzy community. We need help spreading the word so that more people know about Jazzy and can be part of our gang, no matter where in the world they're based. Our community is incredibly important to us. They've got us this far and we want to make sure we deliver on our mission to put JBPs on those well-deserved bootys.
With your help, we can make this possible. No matter how much you can pledge, it'd mean the world to us. Truly.
Thanks for the love and support.
Stay in the know at @jazzybikepants but most of all, stay jazzy.
x L + T