This campaign starts Monday Oct 2
VISIT
www.facebook.com/jamiehutchingsmusic
www.facebook.com/infinitybrokemusic
www.facebook.com/TheTallGrassMusic
www.instagram.com/jamie_hutchings_music
Dear friends
I've been busy releasing material with a bunch of great projects over the past few years. Two albums by Infinity Broke, which were kindly crowd funded, an album by The Tall Grass (with Peter Fenton) as well as some production and guitar slinging has keep me creatively satiated.
But I haven't released an actual solo album since 2011's Avalon Cassettes. And so it is that I re-enter the fray of crowd funding. As much as doing a crowd funding campaign sees you work your tail off, it's also proven to be one of the most grass roots artist direct to fan experiences I've ever…well, experienced. Thanks to all of you who have been involved before.
My fourth solo album will be called Bedsit. I have always recorded to tape, and a couple of years ago I drove out to the Blue Mountains after winning an Ebay bid and bought myself a '90's era Fostex 1/2 inch 16 track. Learning how to work anything mechanical generally reduces me to a puddle but I felt it was time. Not long after that I drove to Bathurst with a couple of guitars and Reuben Wills and his double bass. Reuben and I set up in my friend Chris McGirr's revamped former shearing shed and we recorded Bedsit. We recorded a bunch of songs, live to six microphones. Later on I dragged the whole set up to Reuben's place where I recorded my sister Sophie who added some of her trademark ruminations on piano. The album was mixed, or perhaps saved by Chris Colquhoun whose expert ears and engineering skills have complimented everything I've been involved with over the past six or so years. As an added bonus, our Bathurst based host Chris McGirr has provided some beautiful hand drawn art work which I plan (via him) to factor into some of the pledges.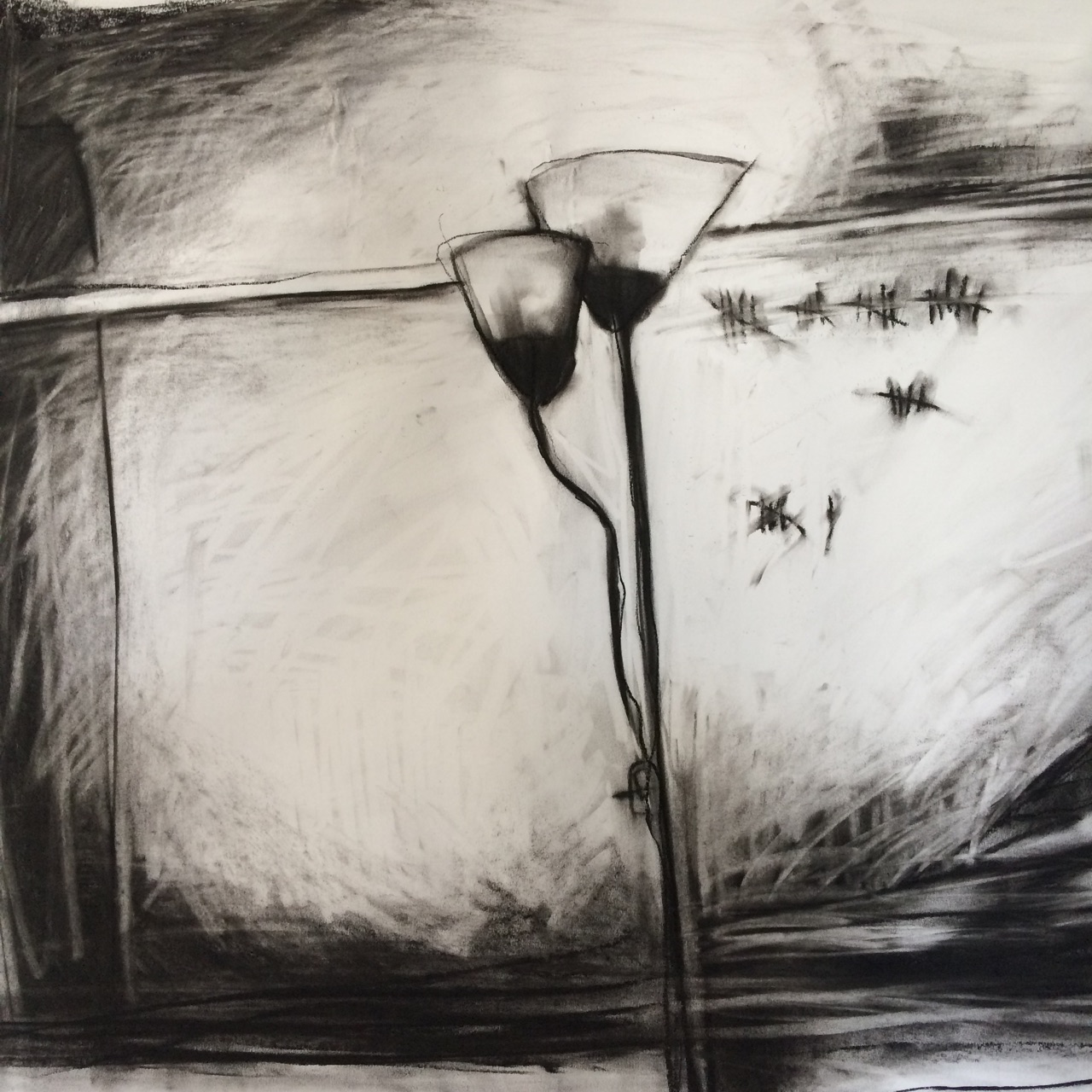 Artwork by Chris McGirr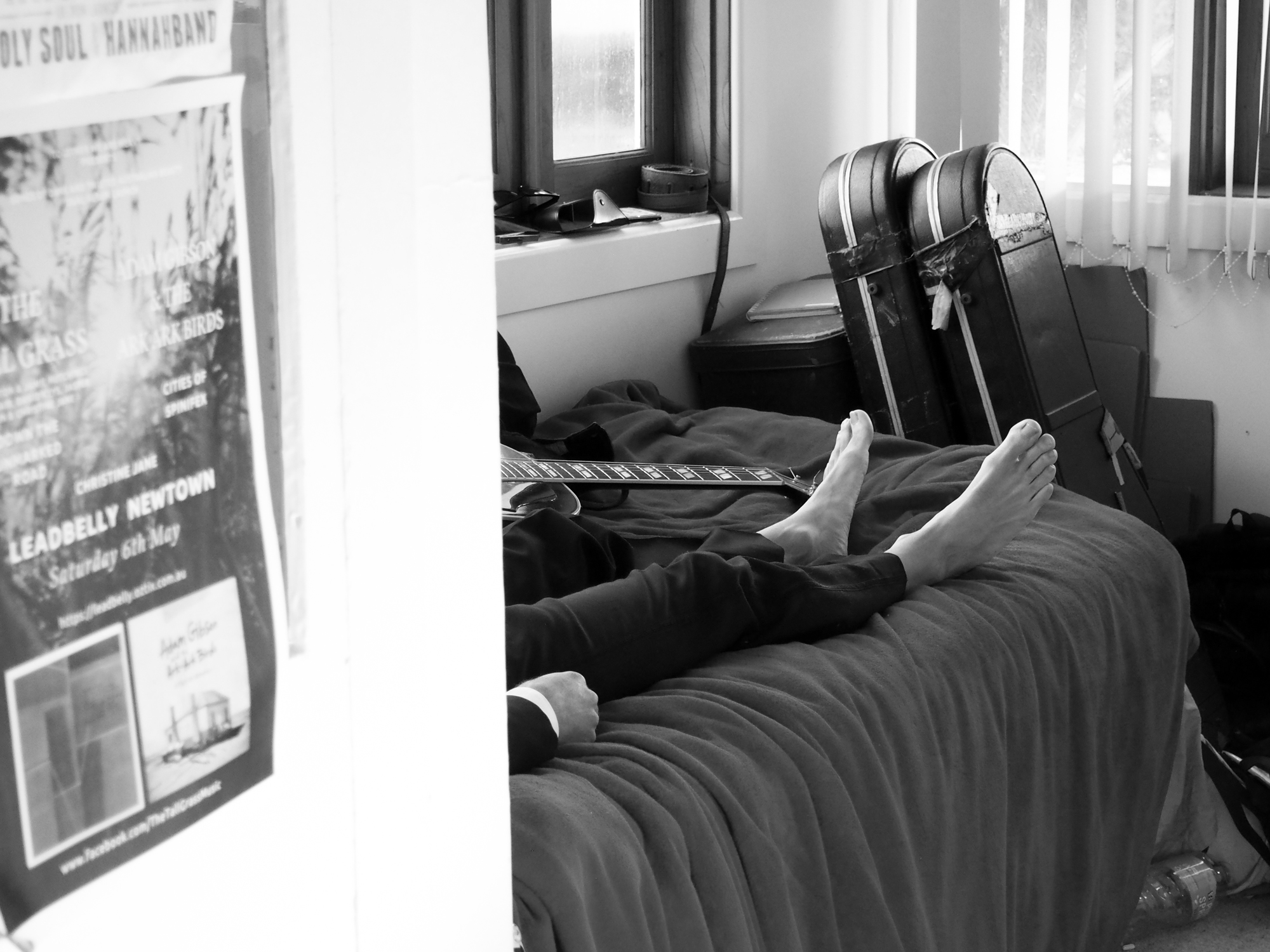 Photo by Hadassa Haack
Bedsit is a stark record, my starkest. It was recorded at a time when I was returned to the world of me, myself and I. I was living and writing for the first time in many many years on my own in a single room. And so the album summons up the feelings you may have when you, for instance stand on a bulldozed block of land where your old school used to be. But you'll work that stuff out when you hear it. It's a personal record but (I hope) not without humour.
When I was getting it mastered the engineer enquired as to what kind of production values I was aiming at. The quickest answer I could come up with was an early '70's singer/songwriter kind of thing. He told me it sounded more like it was recorded in the '50's. I took that as a compliment. If all that sounds good to you then I think you'll like this.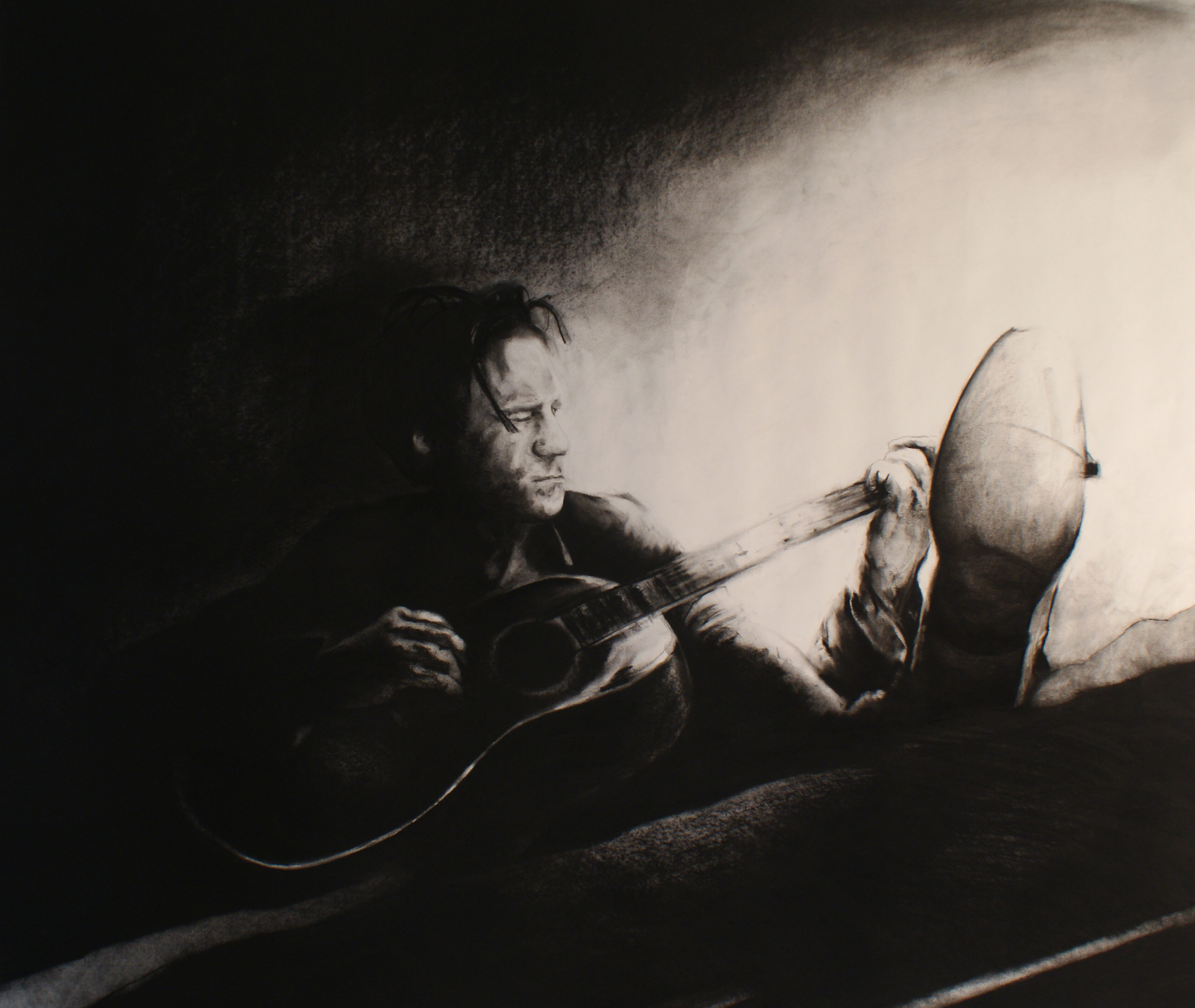 Artwork by Chris McGirr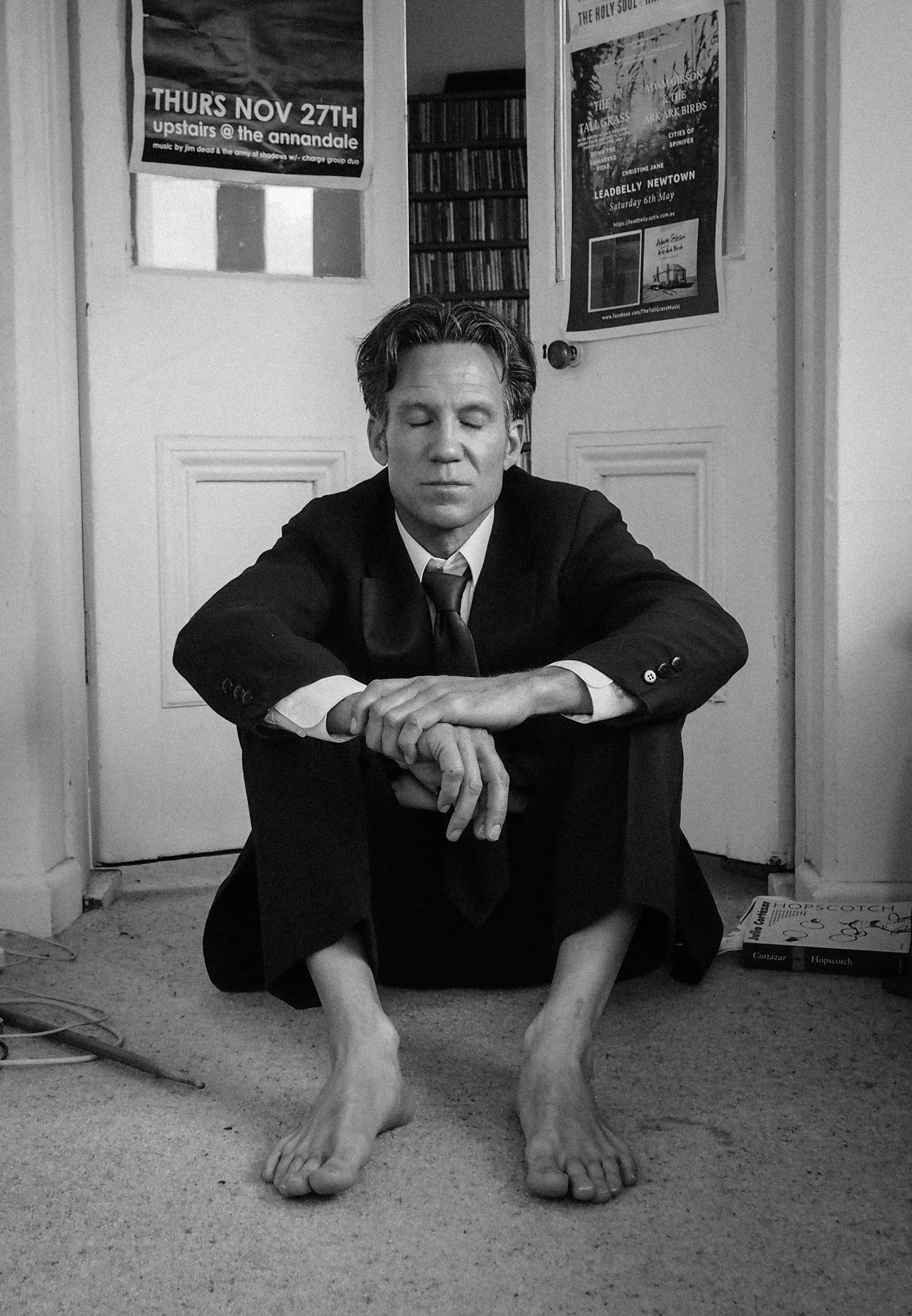 Photo by Hadassa Haack
A quick note on the one off CDR that I'll be using to drive the campaign. Bluebottle Kiss - Sonic Elevator Music For the Masses and More is a signed and numbered CDR. It featured a digitized and remastered version of SEMFTM, available for the first time in over twenty years. This was our first ever release on cassette only back in 1994. We sold it for $5 a copy at shows back in the day but it's since been sighted at $100 plus. It was recorded on four track and features the four piece line up that was kicking around just before we went to a trio and recorded our first album. There are additional tracks from the same period for the CDR. I'll be calling on my very talented friend Chris Colquhoun to restore the recordings and transfer them. A must for any long term fan as the schmucks say.
Special thanks to - Chris Culquhoun (mixing and transfers), Chris McGirr (artwork and accommodation), Reuben Wills and Sophie Hutchings (musical contributions), Scott Hutchings (the promo video) and Hadassa Haack (photographs).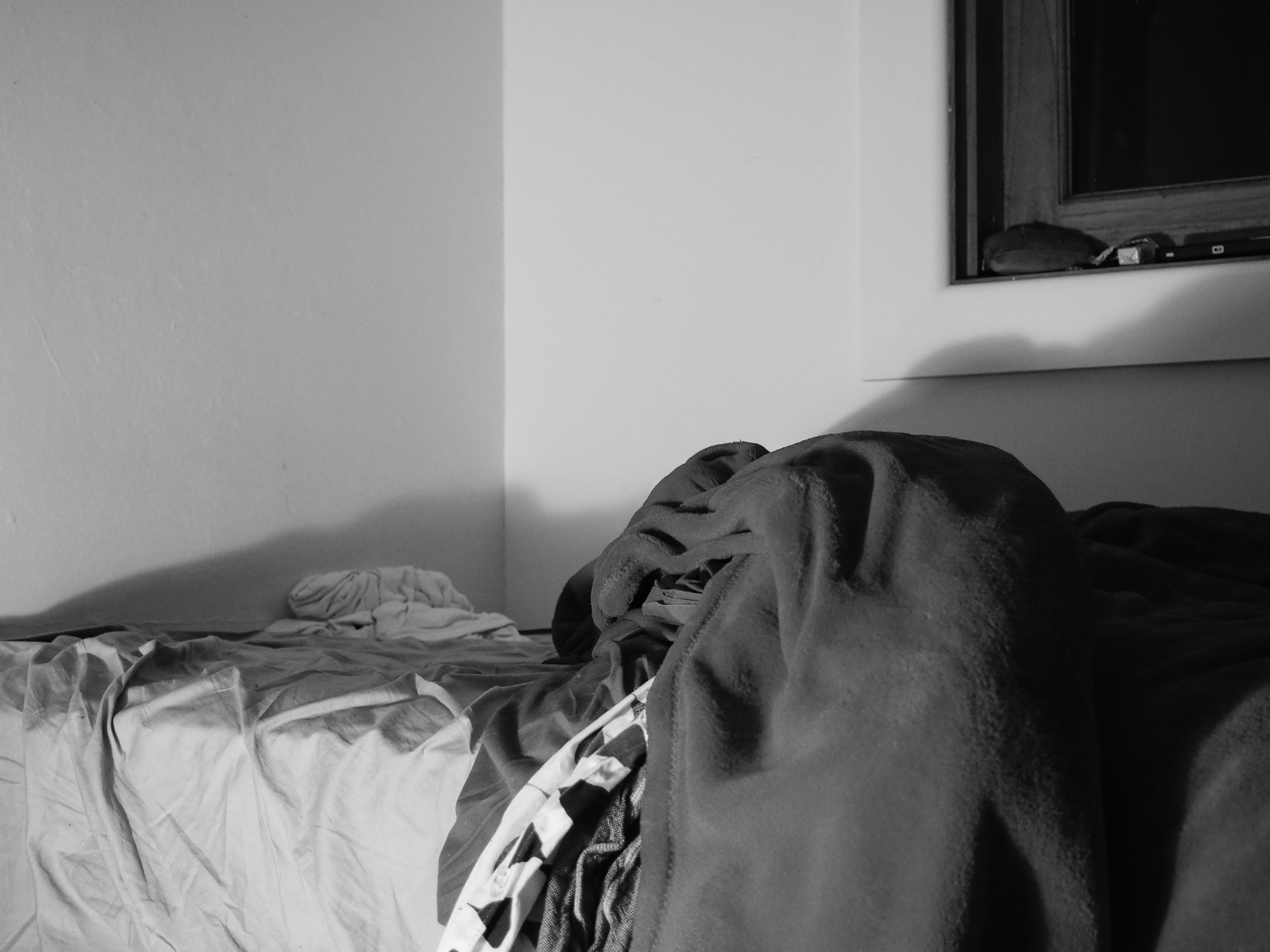 Photo by Hadassa Haack
VISIT
www.facebook.com/jamiehutchingsmusic
www.facebook.com/infinitybrokemusic
www.facebook.com/TheTallGrassMusic
www.instagram.com/jamie_hutchings_music
WATCH
LISTEN
http://jamiehutchings.bandcamp.com
http://infinitybroke.bandcamp.com
http://bluebottlekiss.bandcamp.com
http://thetallgrass.bandcamp.com
A (SORT OF) BRIEF HISTORY
I've been performing publicly and releasing albums since the murky nineteen nineties. I started Bluebottle Kiss in 1993, we released six albums, some EPs and singles and toured constantly before downing tools in 2007. We won hearts very slowly but those who came in mostly stayed. Of the band, All Music in the US said …this is challenging, rugged, dramatic rock with folk tendencies woven intricately into its coarse fabric. There are plenty reviews etc available if you spend some time with Uncle Google but there is a pretty comprehensive overview here
http://messandnoise.com/features/244834 .
I've been releasing solo albums since 2002 when my debut The Golden Coach came out. Since then there's been His Imaginary Choir (2009) and Avalon Cassettes (2011).
Here's some of the nice things said about Avalon Cassettes: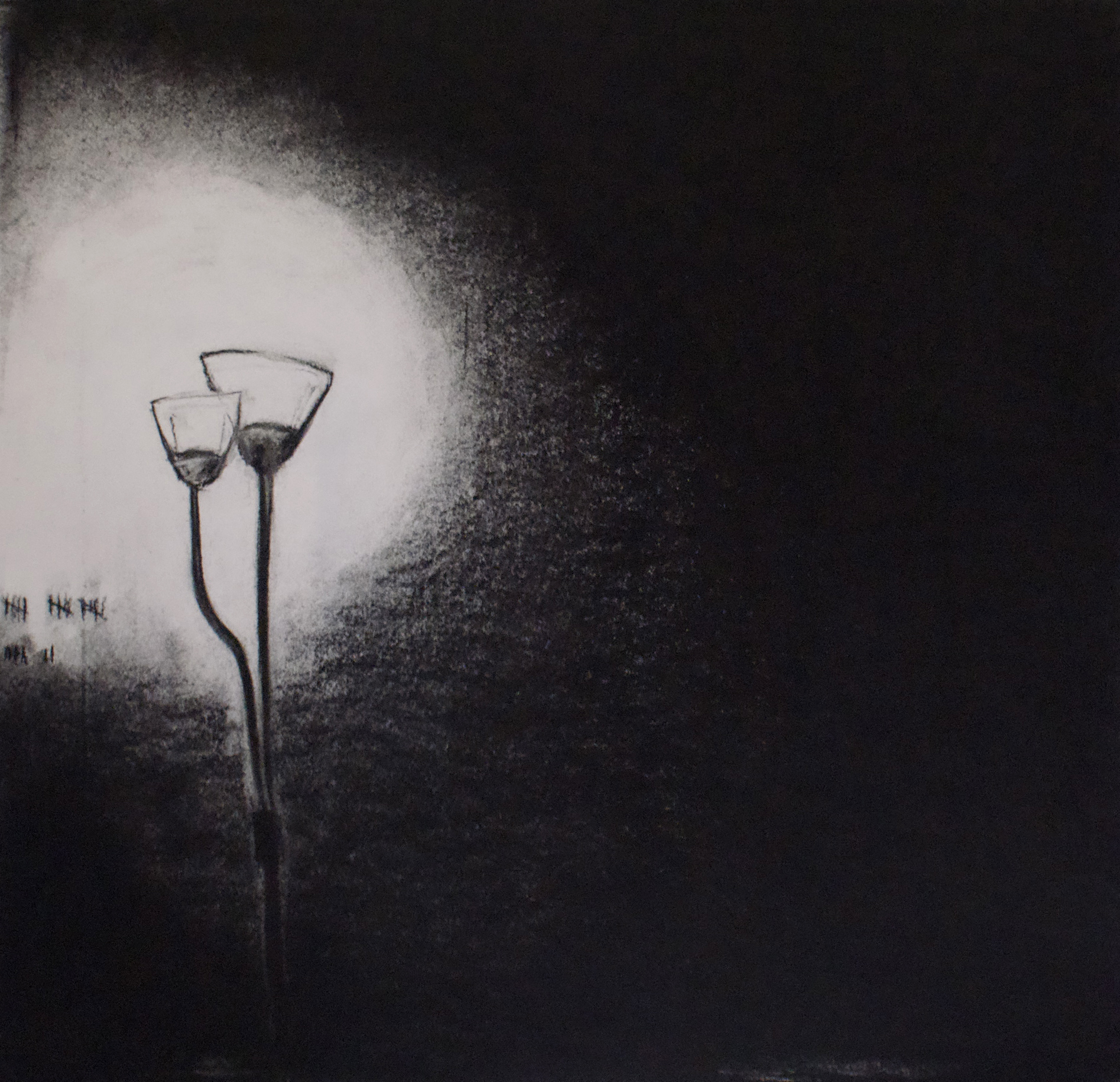 Artwork by Chris McGirr
" 'Avalon Cassettes' is a delicately performed, meticulously produced and rather beautiful slice of aching melancholia. Hutchings has crafted a masterful collection of sparse, wonderful songs. Somehow messily passionate, yet wonderfully controlled at the same time, 'Avalon Cassettes' is the sound of an artist completely in control of what he's doing. Literate, worldly folk-tinged, classically influenced pop for the discerning listener." - dB MAGAZINE
"It''s a feathery slice of Australia stalked by a looming shadow, at once as beautiful as it''s ever dark. Avalon Cassettes is a reminder of what''s been missed of Jamie Hutchings, a superb release by a prolific musician that isn''t just a highlight within his discography, but a highlight for Australian music." - SOULSHINE
"Aimless, stunted boy-men rarely look appealing when not in a Judd Apatow script. But in this song, there's an undeniably attractive hue over the disappointment. As on the album, Avalon Cassettes, it sits in a blurry world between folk and jazz, child and adult—and yes, it can hurt."
LA TIMES MAGAZINE, The World is Our Playlist
"Jamie [Hutchings'] musical journey is one the most interesting, passionate and singular musical odysseys in Australian music." - JOHN O'DONNELL (Author of 100 Best Australian Albums)
" Jamie Hutchings has unveiled something special on his third solo outing. Avalon Cassettes is an alluring blend of Neil Young-inspired indie-folk and exploratory soundscapes. " Daniel Lewis, THE AGE - Sunday M
" Avalon Cassettes, the newest, is enthralling, addictive work...The winning element though is the spontaneity and loose-hipped feel. There's a real drums-and-wires smell to the record. The room breathes, people breathe and cough and exhale. Intimate and real. " - THE AGE
"It just feels real so very human, an antidote to a Trump/Today Tonight/royal wedding world with its contrasting earthiness and sensitivity, its hint of the bucolic and its undisguised intellect and adherence to traditional forms. Think 'Astral Weeks' made by a boy who grew up much closer to the parks and the pubs of Sydney's northern beaches than the backstreets of Belfast...there is no song which doesn't leave you moved, slightly shifted in your own bubble in a way that can't be quickly remedied. That's a sign of a very fine songwriter, one of our best."
•Bernard Zuel, SYDNEY MORNING HERALD
After Avalon Cassettes came two albums by Infinity Broke: River Mirrors and Before Before.
Here's some of the things said about these two albums:
THE BIG ISSUE - Infinity Broke - River Mirrors
It looked like Jamie Hutchings, formerly of Bluebottle Kiss, had settled into a decidedly pastel-hued second act with his solo career. The formation of Infinity Broke, though, necessitates a hasty rewrite of the script. River Mirrors is sprawling and ferocious. Tracked live in an old shearing shed, the album is unmistakably the work of a proper band, with long, improvisatory passages, a clattering vitality and a chemistry between the players that is almost a compositional element in itself. While Hutchings provides his share of gothic imagery and latent menace, both in his morbidly funny lyrics and unhinged guitar playing, it's the rhythm section that drives the album. Jared Harrison, Scott Hutchings and Reuben Wills are as adept at creating a hypnotic groove as they are at shattering the idyll with a surging climax. The 11-minute centrepiece 'Monsoon' demonstrates the band's mastery of the approach, and also happens to be one of the most gripping pieces of music that will be released this year. EDWARD SHARP-PAUL ****
4ZZZ Infinity Broke - Before Before
Jamie Hutchings has been at this rock'n'roll game for a fair while now. First with the long running Bluebottle Kiss, a band that started in the heights of mid-90s grunge and inspired a moderate but fiercely loyal following through six albums and a generously handful of EPs in just over a decade, through to a run of solo records a few years back, and now with his newest project, Infinity Broke. Before Before follows on closely from last year's debut River Mirrors, an album that returned Hutchings to the distorted bluster of Bluebottle Kiss, but with an enhanced sense of minimalism and percussive drive, courtesy of dual percussionists and rolling, repetitious basslines to accompany his six-string pyrotechnics.
Before Before takes Hutchings even closer to the territory inhabited by his classic band. The sprawling kraut-influenced rock of River Mirror songs like 'Monsoon' and the reworked Bluebottle track 'Let The Termites Eat Our Riches' is reduced here, instead replaced by brawnier, more muscular workouts such as the opener 'Famine of Words' and the excellent 'Dogfall', a song that in its final minute harkens back to heavy Bluebottle numbers like 'Running Around The White Picket Fence' from 1999's Patient – the comparisons to that record are in fact apt throughout Before Before, through the focus on Hutchings mostly lone guitar and the spacious, generally unadorned recording. Elsewhere we get trademark Hutchings bitter-sweetness in 'Cinder Borne', lofi folk in 'Ladybug', and the slow burning closer 'Raining People'. There's even a track that harkens back to River Mirrors' 'Water', a song that consisted solely of a field recording of running water – this time it's 'Domestik', an almost musique-concrete number filled with random percussion and scraped, detuned guitar stabs. Throughout we're treated to more of Hutchings' scratchy vocals and rambling, literary narratives.
Before Before may seem like a small backwards step stylistically – some of the more unique elements of Infinity Broke seem to be sanded back a bit, such as the more interesting rhythmic counterpoints provided by the extra percussion - but song-for-song it's perhaps a stronger record thanRiver Mirrors. It may miss a mind-melting epic like the previous album's two extended songs, but in its place we're left with a lean (clocking in at just 34minutes), at times mean and often varied blues-rock record that can proudly stand alongside recent work by similarly minded bands like Harmony and The Drones (a band Infinity Broke are often compared to, but whom Hutchings preceded by a number of years). Two decades in and it's still a thrill to hear Hutchings whipping up another guitar storm.
- Cam Smith.
More recently, I have released an album with The Tall Grass. The album was entitled Down the Unmarked Road. The Tall Grass is a collaboration between myself and Peter Fenton of Crow. Here's some words on that release by The Go-Betweens Robert Forster:
Ten good songs. Serious intent. Some self-deprecation and wisdom - 'I can fix your car son/ But I cannot fix your heart' are lines from 'Was With Her' - I also like the way a new melody appears in the songs last chorus. A sign everything's been thought out - a hammered simplicity to the albums intentions - the intertwining voices of Jamie and Peter, each leaning in on the other to add detail to a story, or soar together sweeter, the crystal woody instrumentation and sound, and the exactitude of the songs. This is not an album that has been thrown together - to follow a previous record eighteen months back. No. 'Let ourselves be ourselves' is another key line. This album feels like an arrival, even as the songs are of good-byes, danger, in and out of love, and difficulty. And Sydney's here too - sticky, overwhelming and oh so beautiful. Like a canvas backdrop in a tent show, before which, much of the action plays out. Down the Unmarked Road is the latest in the short roll of records that capture a feel for the harbour city. It took me back there. I could imagine these song scenarios, because they are true and well told. There's two lines in the sublime pop of 'Moller', 'Some call it choice / When you find your voice'. Jamie and Peter with the help of a few select musical friends, have found it.
Robert Forster. Brisbane, March 2017.
Budget Overview
Vinyl pressing $3000 - $3500
CD pressing $1500
Publicity/advertising $5000 +
Pozible fees $350 +
Paypal fees $205 +
Total approximate costs $10,000 +
This doesn't factor in touring costs which it'd be great to get help with too. All of your hard earned is much appreciated!
Potential Challenges
THE CHALLENGES
The world is full of noise. To be heard amongst it, for some at least, takes considerable effort and expense. Starting with the two Infinity Broke albums I realised that if I wished to continue releasing music I would have to make direct contact with the people who listen to and support it, there was no longer a middle man. But what initially filled me with fear ended up instead encouraging me, and enabled me to both release new music as well as create collectable unique…things. Those 'things' I was able to create as pledges to fund these projects, for the most important people in the world - youse.
As you may have concluded from my above description, Bedsit in all its antiquated, humble, analogue glory is a recording made to be played on a vinyl record. I am running this campaign to fund a very limited vinyl pressing of Bedsit as well as a CD pressing. I'd of course like people to be aware of it's existence so I'd love to raise enough funds to get help with publicising, advertising and touring the album as well. It's a special record for me and I hope for you. Thanks in advance.