One scrappy little message of hope in your letterbox, delivered once a month for a year.
Hey there.
My name is Doris; I'm an Illustrator/Writer with an independent label of stationery and illustrated products,'Little Sister Co.' and this coming year, I want to bring a little love to your letterbox.
Illustrated Letters is about combining my love for writing, illustration, printed material, and receiving exciting mail. As a freelance and independent Illustrator with a background in children's books and stationery, my lettering work developed from my love of words; the natural cross-section between writing and illustration. I've always kept not just a sketchbook for illustrative work, but also journals of written pieces - quotes and passages of writing authored by myself and others - until my written thoughts could no longer be contained to a greeting card or standalone product.
What I really needed was a pen pal - this is where you come in.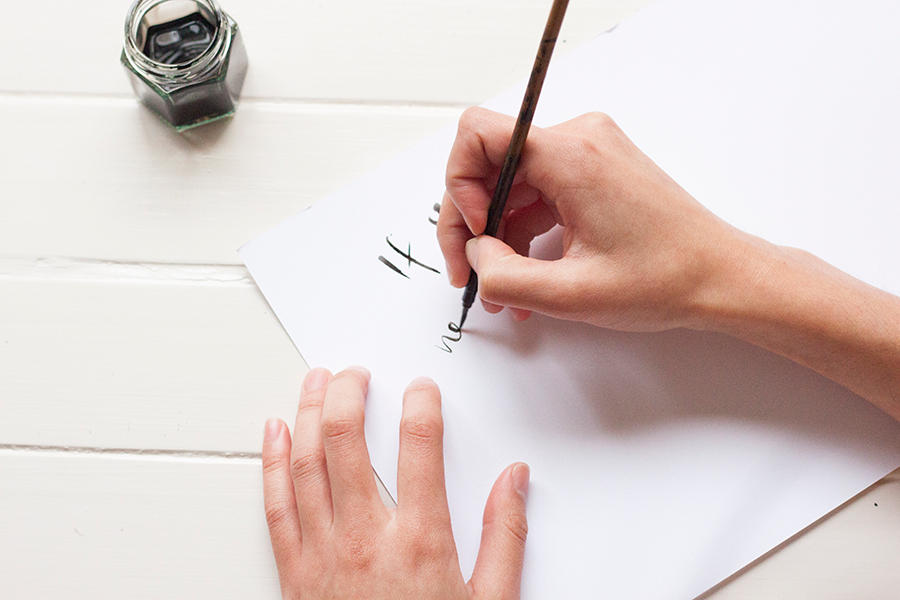 - T H E P R O J E C T -
What: a subscription of illustrated letters (and other extras!) in the mail, delivered once a month for a year.
Where: in your letterbox, wherever you are.
How: pre-order your subscription here (at early-bird pricing)!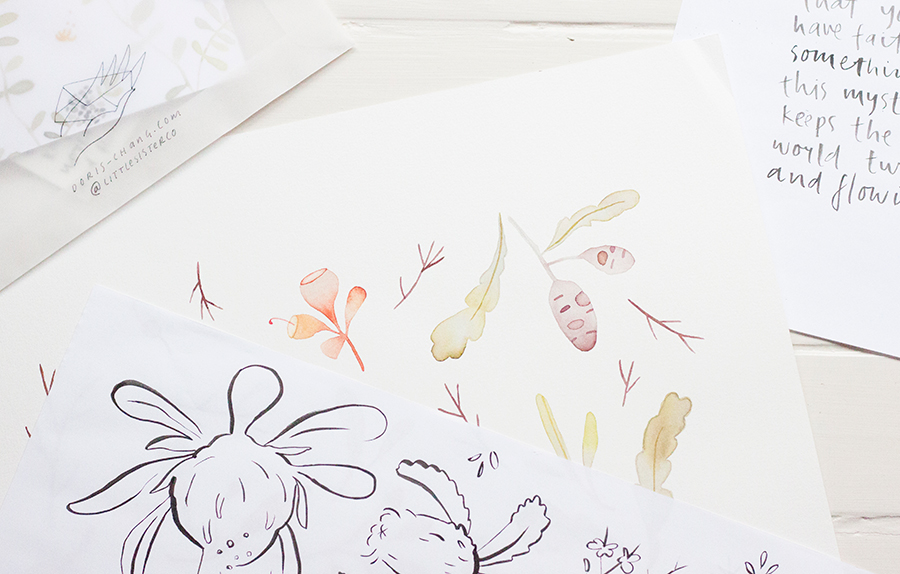 What you'll get: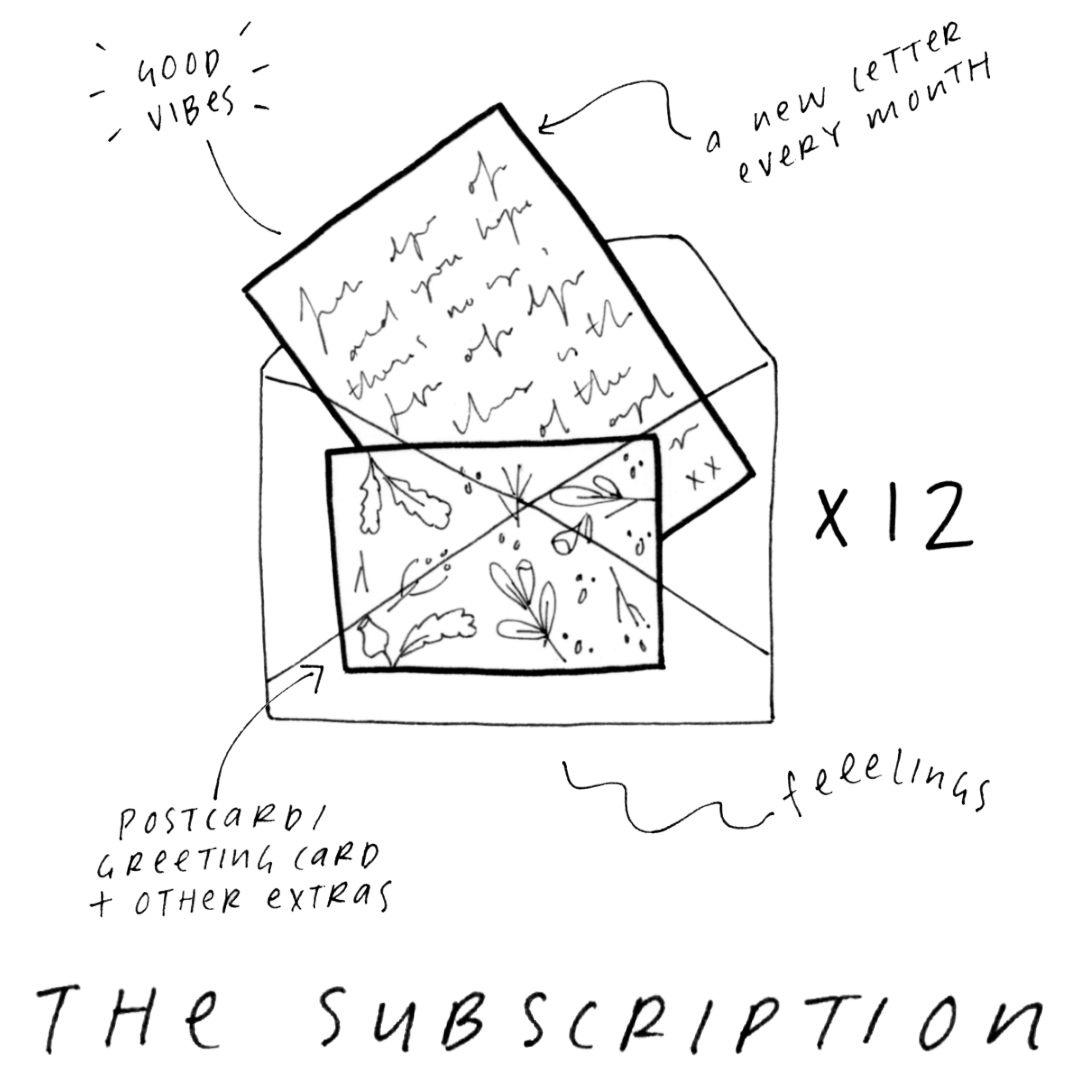 Subscribers will receive 12 packages in the mail - one for each month - containing a letter and little something extra. All of the copy in 'Illustrated Letters' will be made up of original content - written and re-written, lettered by hand with ink and a sumi brush, and then printed locally on sustainable, Australian-made stock. Each letter will vary in length and content; some months there might be a lot to read, whilst others you might have a shorter letter and more illustrated content such as postcards, greeting cards and other goodies.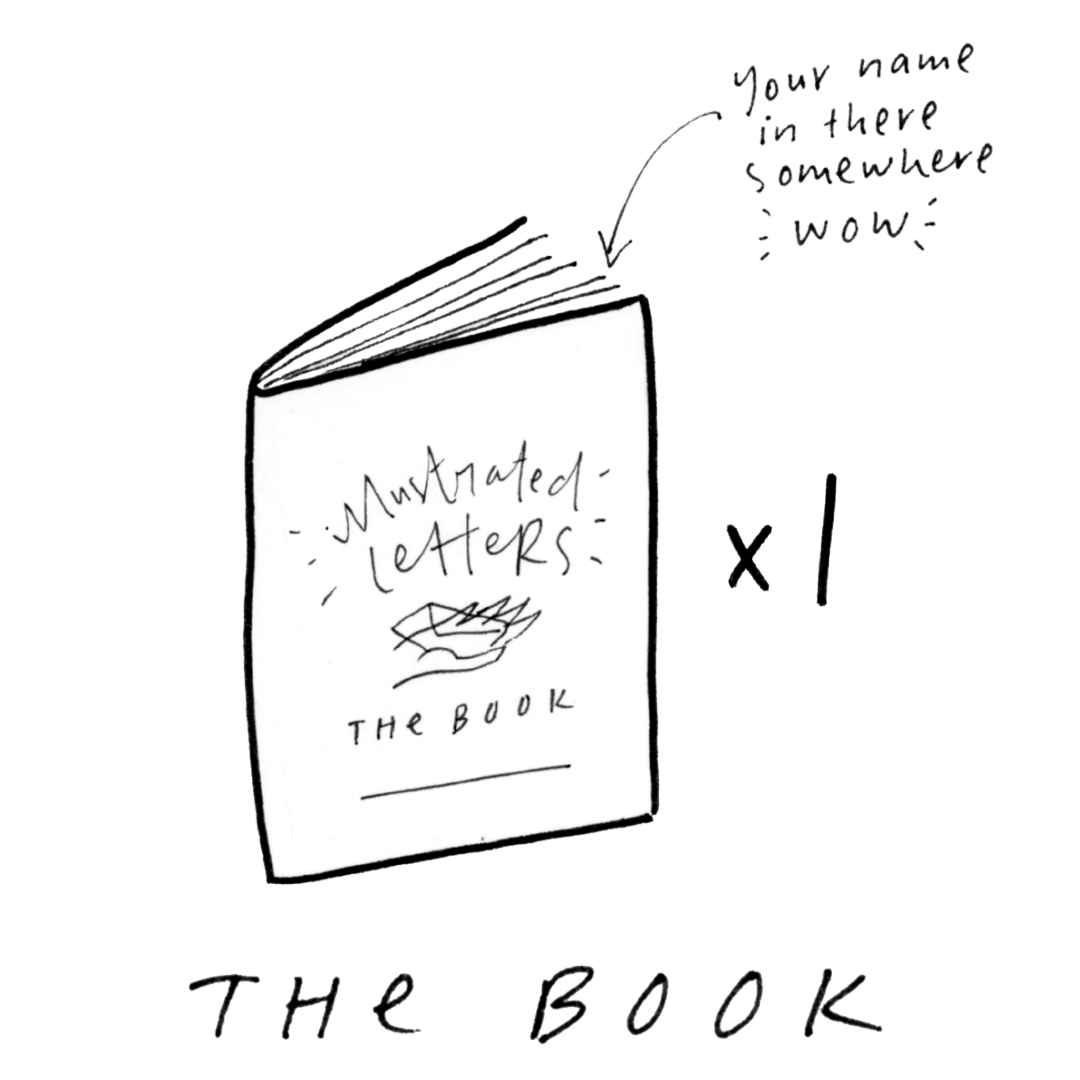 At the end of the year, you'll also receive a copy of 'Illustrated Letters, the book' - a collation of the year's letters (with your name immortalised forever in print in a dedication to subscribers).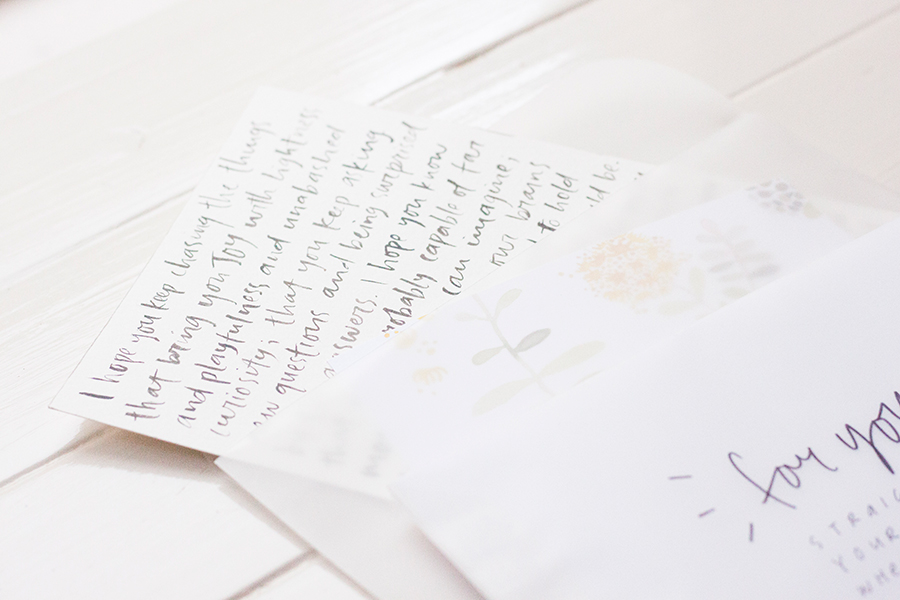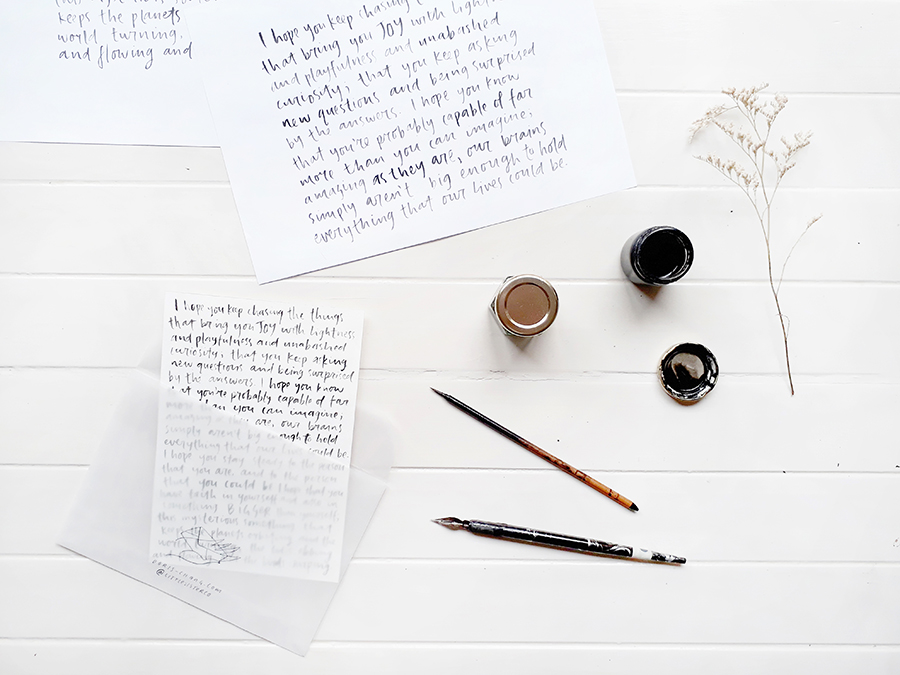 If you need a pep talk, love letter, kind word, reminder, or a little bit of gumption; this is for you.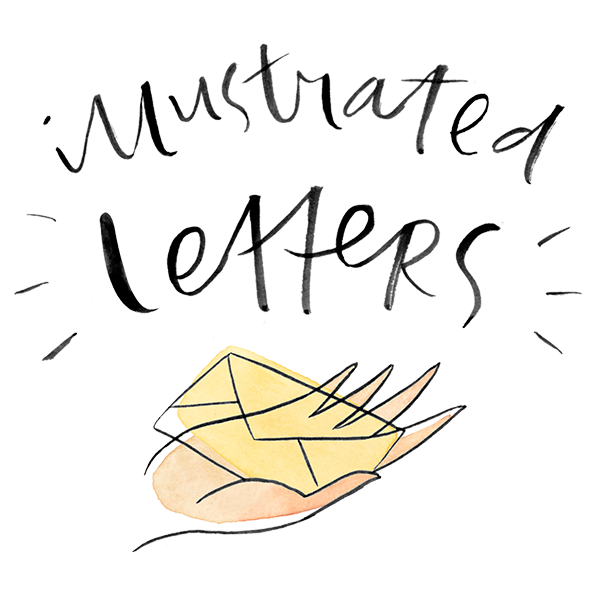 #illustratedletters2018
doris-chang.com/illustrated-letters
------
How The Funds Will Be Used
The funds from this campaign will be used to cover the costs of creating and producing these letters such as:


- Painting materials (each design begins as a hand-painted piece before being prepared for printing)
- Printing (12 letters per subscriber, plus extras such as postcards, greeting cards and other bits and bobs!)
- Packaging
- Illustrated Letters, the book - printing, binding and special finishes
Should we exceed our funding goal, I'll use the extra funds to sneak some bonus goodies in for you lovely subscribers :)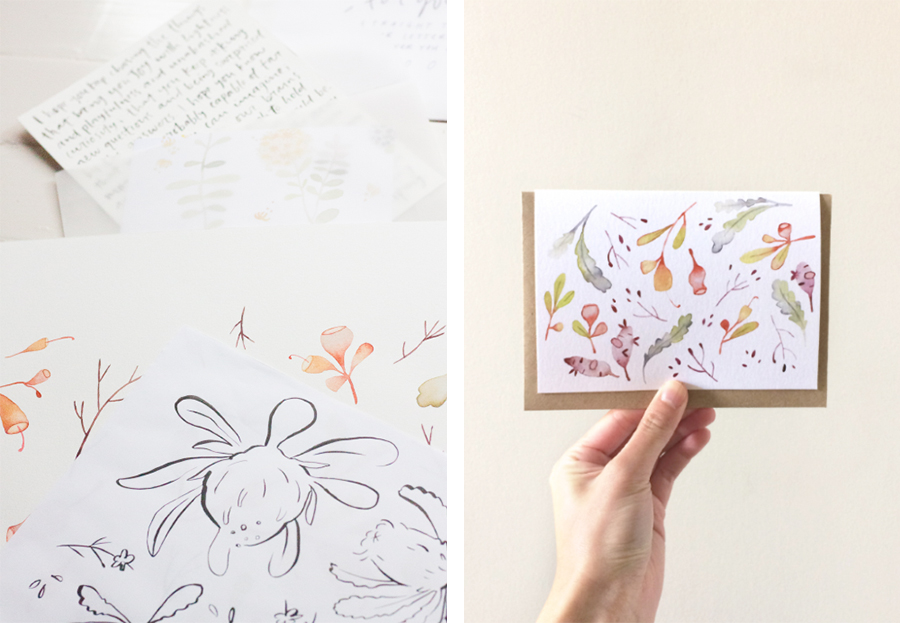 The Challenges
This is the first project of this scope that I'll be taking on in terms of print quantities and length, however I'm confident both in my commitment to this project and my ability to deliver all rewards as promised. As the designer and illustrator of my own label of greeting cards and other printed products, I have close relationships with local printers and suppliers and much experience in preparing printed material from start to finish; I can't wait to get these words from my hands to yours.
x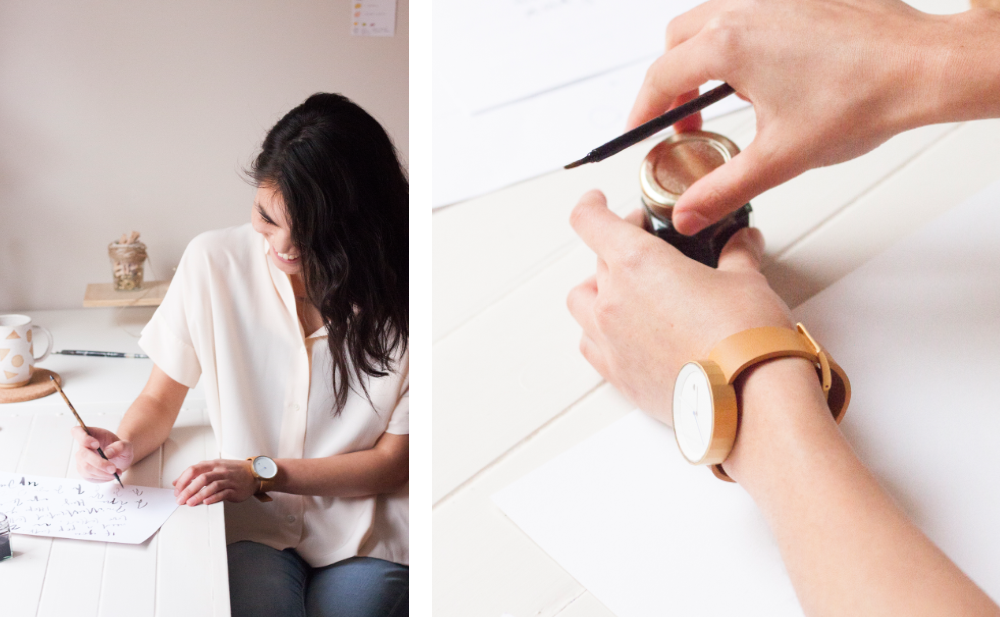 A sneak peek:
The full content of 2018's letters will be kept under wraps so as to keep each package a surprise, however you can click HERE for an excerpt from January's letter to give you a little taste of what you can expect in the letterbox.