24 hours to go!
We've had an incredible response in the last day - thank you to everyone who has supported us!
We are getting closer to our goal and have come too far to not reach 100%!
If we don't reach our goal ALL of the pledges are refunded, unfortunately this is how the Crowdfunding model works so please keep liking and sharing to get the word out there! We know we can make it together!!!


Race to the end!
We have just over a day to go, and we still have a long way to go! We are so thankful for the support so far.
Now is the time to dig deep! Help us make this project happen!
SHARE and DONATE! EVERY CENTS COUNTS!!!


We have hit 30% of our target!
Thank you to all of those to have supported the campaign so far. A big shout out to some of our bigger pledges including Australian Reptile Park, Symbio Wildlife Park, Margaret and Marcia W! Also anyone who has contributed any amount large or small – every cent counts and we apppreciate your contribution!
To those who have shared our cause to the world – you have helped spread the word and given the campaign fresh eyes. Special mentions go to Australian Geographic, Glencore Industries, Foundation for Australia's Most Endangered, Australian Wildlife Society, Global Wildlife Conservation, 2GO, SeaFM, ABC and StarFM Radios, NBN News and Cedar Creek Wombat Sanctuary. It's heart-warming to see what support we have from other passionate organisations.
Help us continue the fight, and not lose momentum. Keep spreading the word – share to your friends and lets work together to save this Aussie Battler! EXTINCTION IS NOT AN OPTION!!
We are off to a GREAT start!
A huge thank you to those who have donated and shared the campaign in our first 24 hours! We are extremely appreciative of your ongoing generosity and are commited to making this project happen.
We know we can do this BUT only with your continued help! Please help keep the momentum up by sharing to your friends and encouraging people to fight for the Eastern Quolls!
REMEMBER EVERY DOLLAR MAKES A DIFFERENCE!


We need your help to save the Quizical, Quirky Eastern Quolls
Hi Everyone!
Remember when you helped us in 2016 to raise money to double our Devil population?
Well, thanks to you we did it and since our successful campaign ,we've embarked on an even bigger project.
And we need your help again.
We have created Australia's first Aussie Ark – an innovative project ensuring the survival of our most threatened native species and release them back semi-wild sanctuary at Barrington Tops where they once used to roam and thrive.
Aussie Ark's vision is to establish insurance populations of 6 threatened, Australian mammal species such as the Eastern Quoll, Long-nosed Potoroo, and Brown Bandicoot, suitable for semi-wild release into large, predator proof fenced release sites in the Barrington Tops, for eventual reintroduction to the wild.
By 2020, we will have six insurance populations of the selected, keystone species.
By 2025 we aim to release these species back into the wild in the Barrington Tops.
And our first species is the enigmatic Eastern Quoll ready for release into a feral pest exclusion sanctuary in 2018.

THE PROBLEM
Australia has the worst mammal extinction rate in the world, having lost nearly 30 species! This is something we should not be proud of. In November 2017, Australia was ranked second in the world for its loss of biodiversity. It's time to turn this around.
Eastern quolls have been extinct from the mainland since 1963 due to habitat loss and introduced species such as feral cats and foxes. It can still be found in Tasmania, but its future there is also imperiled due to feral cats, dog attacks, roadkill or illegal poisoning.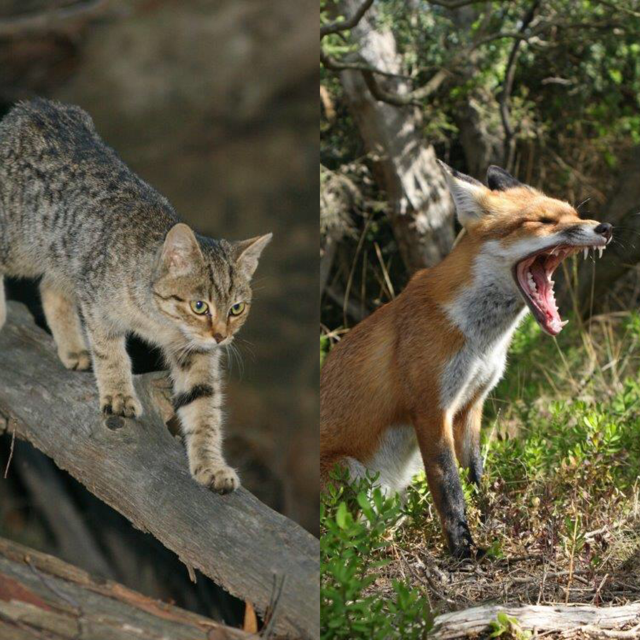 It's quirky, quizzical and quaint. With large sensitive ears, thick, soft brown or black fur with small white spots, the Eastern quoll is an ecosystem engineer – a key species playing a significant role in maintaining the bush. They are 'ecosystem engineers', playing a key role in maintaining the health and functionality of Australia's ecosystem.


THE SOLUTION
Our successful Devil Ark model has proven that we can avoid extinction by breeding endangered species in captivity and retain their wild behaviors to ensure release back into the wild.
Devil Ark and Aussie Ark were created by the Director of Australian Reptile Park (ARP), John Weigel AM, together with Tim Faulkner - Reptile Park General Manager and 2015 Australian Conservationist of the Year - based on their vision and passion to save some of Australia's most imperilled wildlife species.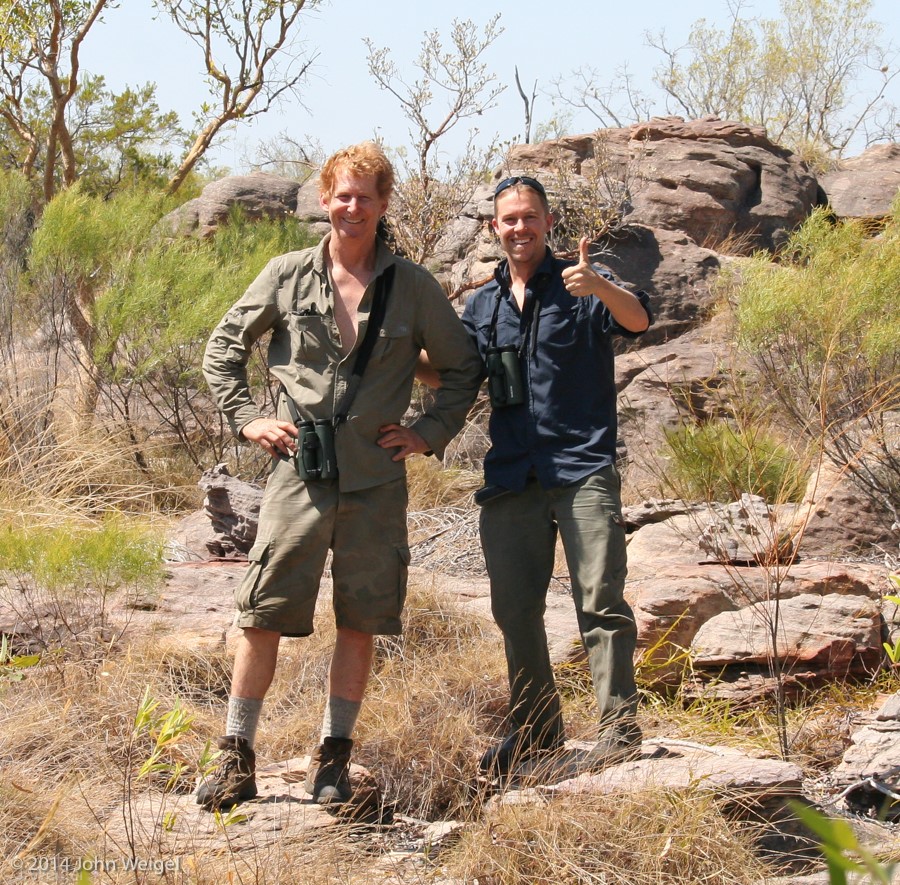 Over the past 6 years, we have bred approximately 250 Tasmanian Devils and in 2015, we released 22 healthy devils back into the wild in Tasmania . Through our regular monitoring programme, some of these released devils are now proud parents and started the first generation of wild populations, which are now roaming freely. Now we are going to try and save 6 other species from extinction and release them back into the Barrington Tops and bring the Bush back into Balance.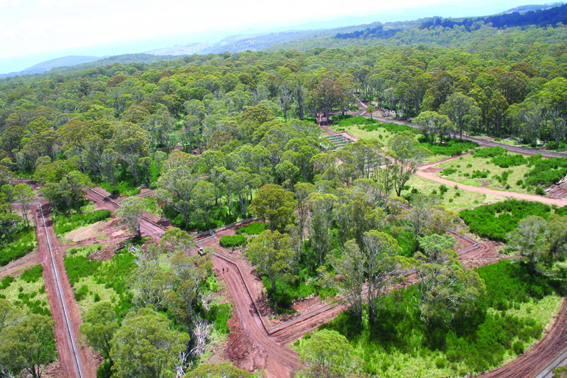 Budget Overview
We have proven that through our Devil Ark conservation model, that insurance populations work.
Now it's time to apply this model to other threatened Australian species and protect their future and with your support, we will increase with our Eastern quoll insurance population from 20 to 70 individuals.


Our funding target is $75,000
The Devil Ark conservation model, has proven to be cost effective in ensuring a healthy, genetically-diverse, insurance population for wild release. It costs $ 1,500 to raise an Eastern quoll and to secure their future!
In 2016, the Australian Geographic society funded the construction of a 'Quollery', a complex to breed quolls (see pic attached).
We are now ready to expand the Quollery, and we need your help to raise $75,000 to cover the costs of the additional 50 quolls. Your contribution will allow us to expand our existing facility, build new enclosures and nesting boxes for our new Quoll parents and start the journey to return these amazing species back to Barrington Tops.
100% of the budget will be spent on the construction of enclosures, nests, captive breeding facilities and enclosures, captive husbandry management, food, veterinary treatments, predator-proof fencing for semi-wild release and monitoring.
It costs $1,500 per Eastern quoll, from breeding to release back into the sanctuary. In our first year, we intend to breed 35 quolls.
Our funding target is $75,000 to breed 50, Eastern quolls for our Insurance population and release into feral proof sanctuary
Any money in excess of our target will go towards supporting the work required on the other 5 species.
Aussie Ark is a registered environmental organisation and charitable institution under the Australian Charity and Not-for-Profit Commission. Aussie Ark has deductible gift recipient status (DGR status) and is registered for GST purposes.
Potential Challenges
Our main challenge is time and money.
It is not a cheap undertaking to create Aussie Ark and ensure the survival of our threatened native species.
Eastern Quolls disappeared from the mainland since 1963.
With only small populations left in Tasmania they are now listed as Endangered and we need to act, now!