Dear Friends, Family, and Fans
I'm a singer/ songwriter, hailing originally from Wollongong, NSW, and have been based in Melbourne, VIC, since
January 2016, with the hope that I may take my career sincerily, in a space and community that nourishes creativity.
For over a decade, I've kept things pretty simple by quietly recording, producing and releasing music completely independently, from my ad-hoc bedroom studio, and I've performed mostly solo acoustic sets that reflect, as best as I can, the energy
that I pour into songwriting. I'll admit that I'm proud of myself for filling the roles, and developing a set of skills that
further my independence as an artist, but I'm shite at promotion beyond social media and close friends/family.
I had the help of two superb humon beings, Adam Smith and James Parish of No Safe Place Records for
the push of my 2014 EP 'Thrown Into The Sea' and my most patient album 'Leaves, Earth' late last year, which
both met success among Sydney and the South Coast folk, as well as regular airplay and a few sincere reviews.
However, my move to Melbourne made it difficult for their support to continue after the album,
so I went back to my old routine.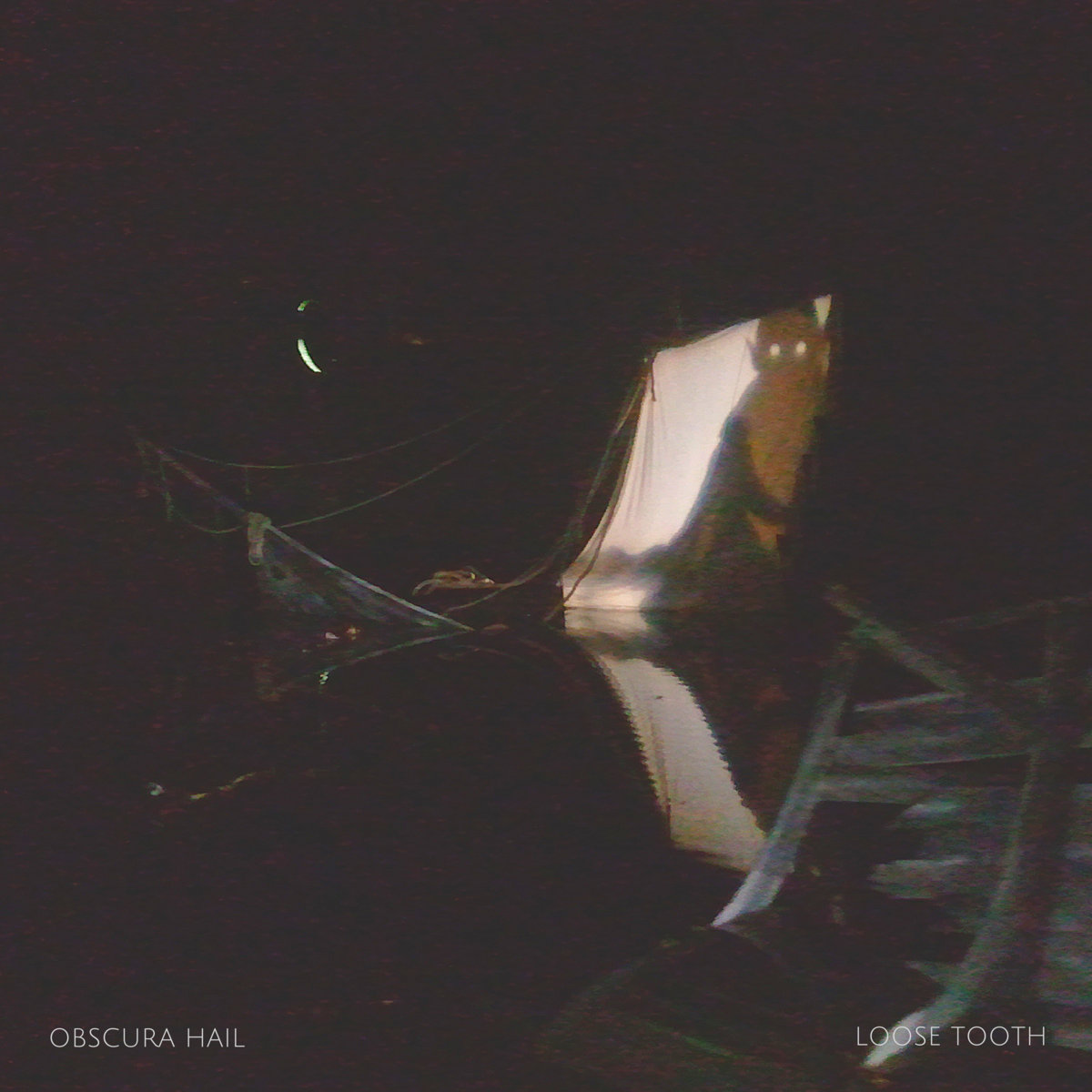 In March I put together a collection of tunes and called it 'Loose Tooth', containing
a bunch of B-Sides from my previous album 'Leaves, Earth' (Oct 2016) and a few fresh
ones. The songs touch on personal experiences of loss, love, and existential angst,
with the sole intention of emotional closure. I didn't expect much to come from it
so I organised a non-chalant digital release, a few small solo shows to celebrate it.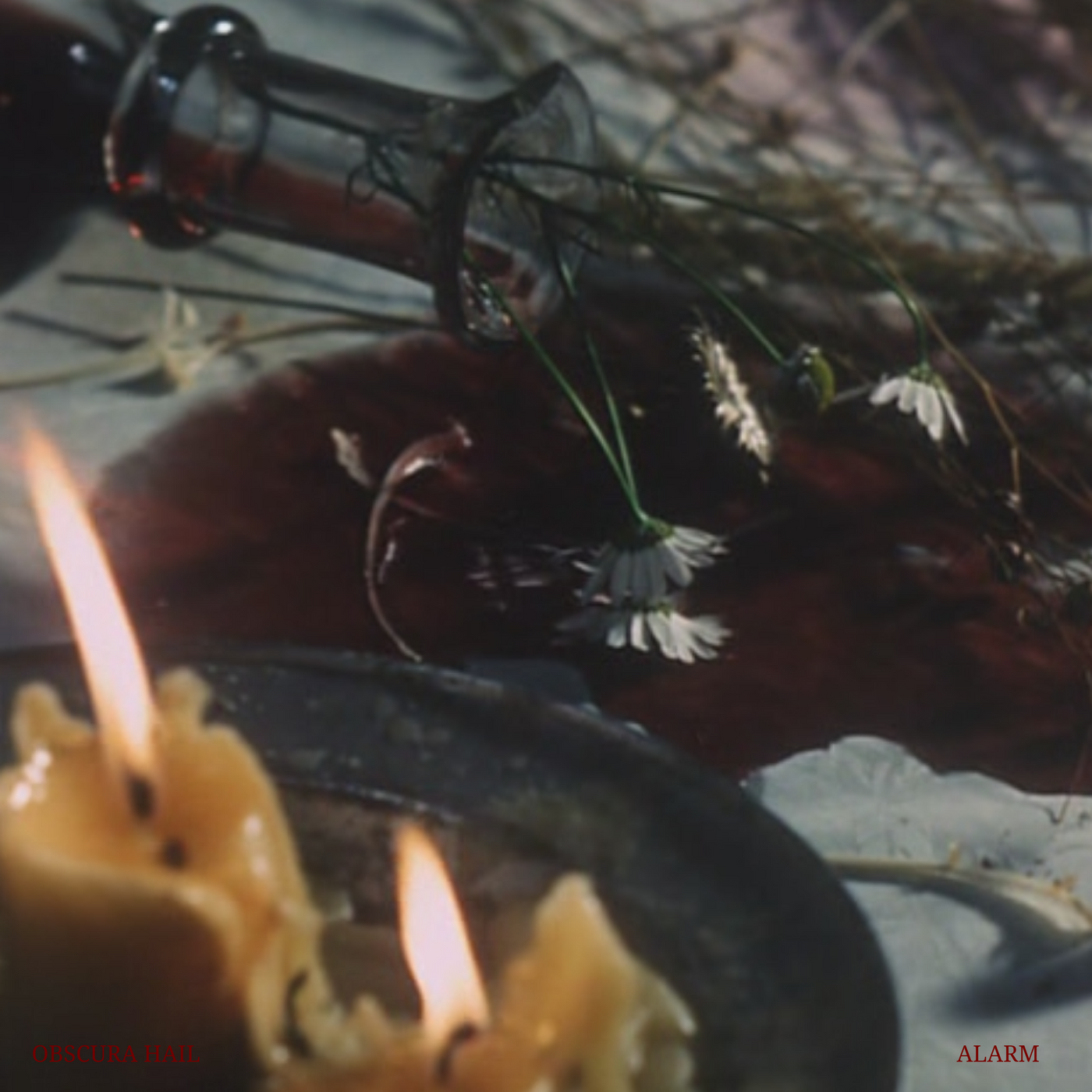 Feeling relieved that I'd wiped my slate clean, I hastily followed it a month later,
departing from my bedroom folk, towards a more energetic sound, reminiscent
of the pop punk outfits that inspired me to start writing music in the first place.
I called the EP 'ALARM', and started writing for the next one.
BUT THEN
A few singles from both releases, 'Killstreak', 'Crows Feet', and 'No Clip' made it onto Triple J rotation
and managed to catch the attention of potential management, label interest, and booking agents.
I was soon encouraged by a friend to apply for a music festival/ conference in Brisbane, called 'BIGSOUND',
held over 4 days and nights from the 5th to the 8th of september. If I got in, I could talk it out with a
few of the interested parties, and showcase my music in front of other industry folk/ other cool acts.
I GOT IN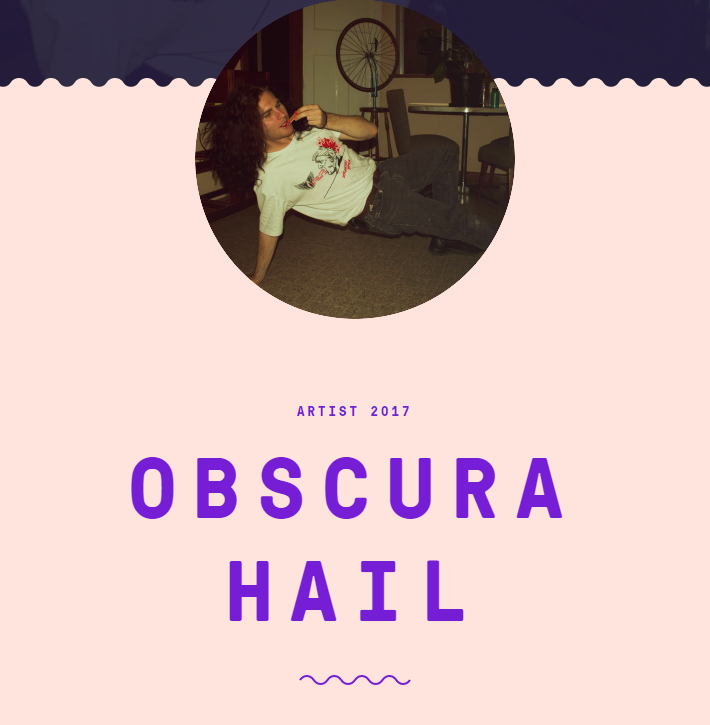 I quickly pulled together two incredibly gifted musicians,
Tamara Issa (bass/vox) and Jackson Phelan (guitar/vox),
and for percussion + extra flavour, I decided to stay true to the EP and use
my Nintendo DSi running KORG M-01. Tamara named it Bradley Cooper.
I couldn't imagine a better lineup to finally bring the dense harmonies and multiple layers from the recordings to the stage, so I reckon you should know a few things about them:
--------------------------------------------------------------------------------------------------------------------------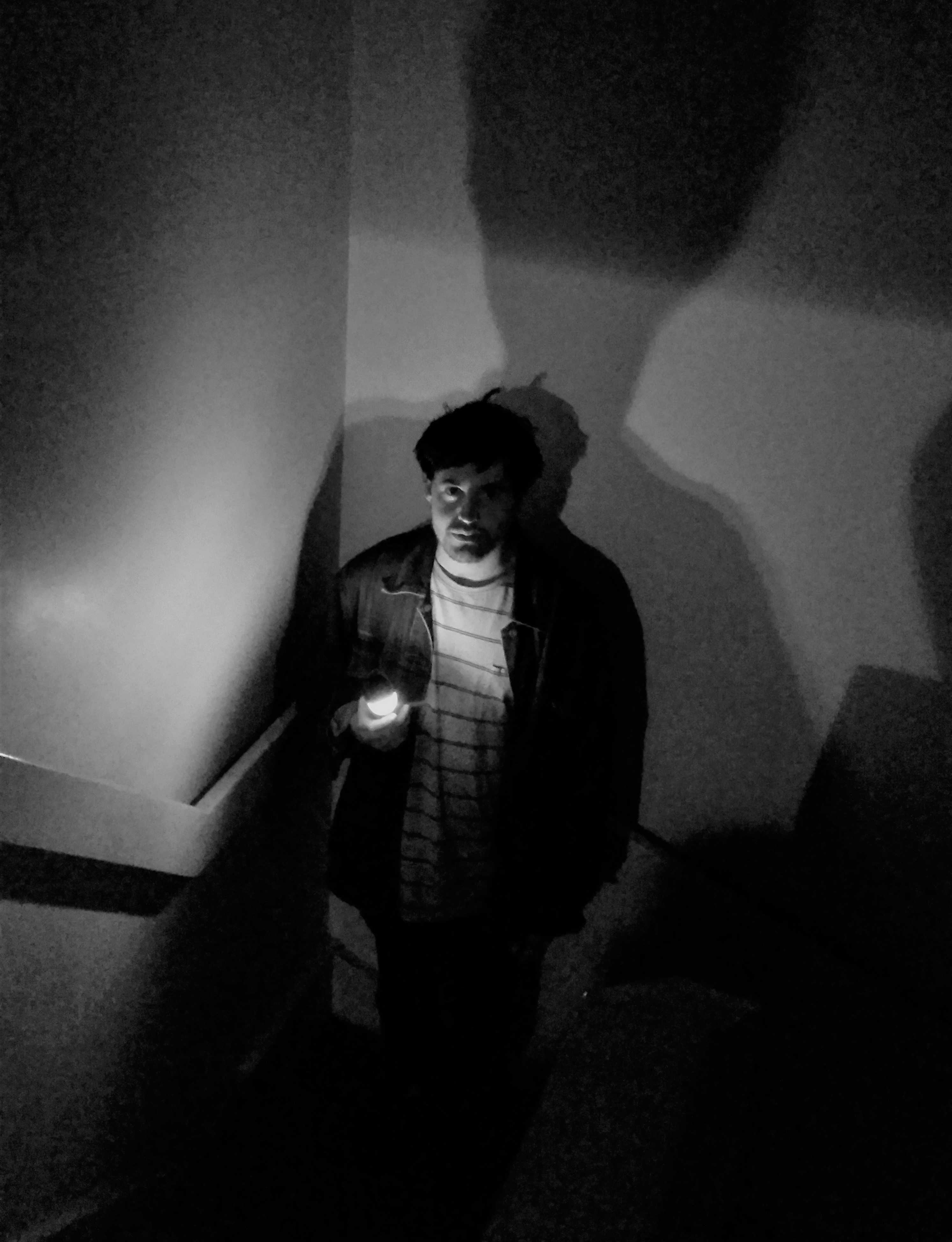 Jackson Phelan
Plays a mean guitar, is a kind soul, and the frontman/ songwriter for RAT!Hammock,
a solid jangly indie rock group full of catchy bangers. He likes the occassional dart, and is frankly, a tone-god.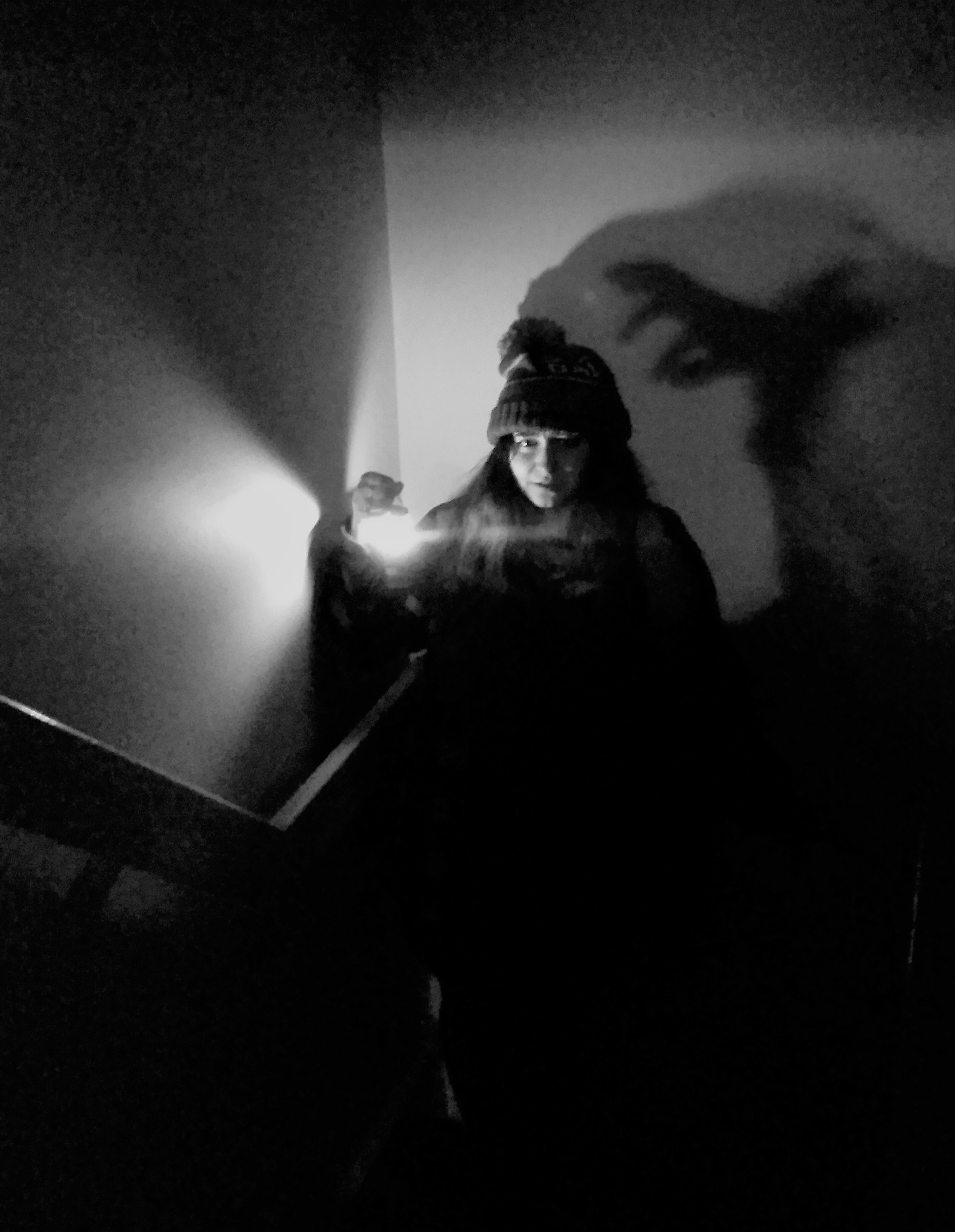 Tasmara Issa
The most happy-go-lucky bassist I know, with an amazing vocal reach/tone and a comedic mind.
Wore her finger down to the bone learning bass for us. She does stand-up and has asked me to ask you for an extra $1000 on top of your potential pledge, so she can buy an acoustic bass. Pretty funny right.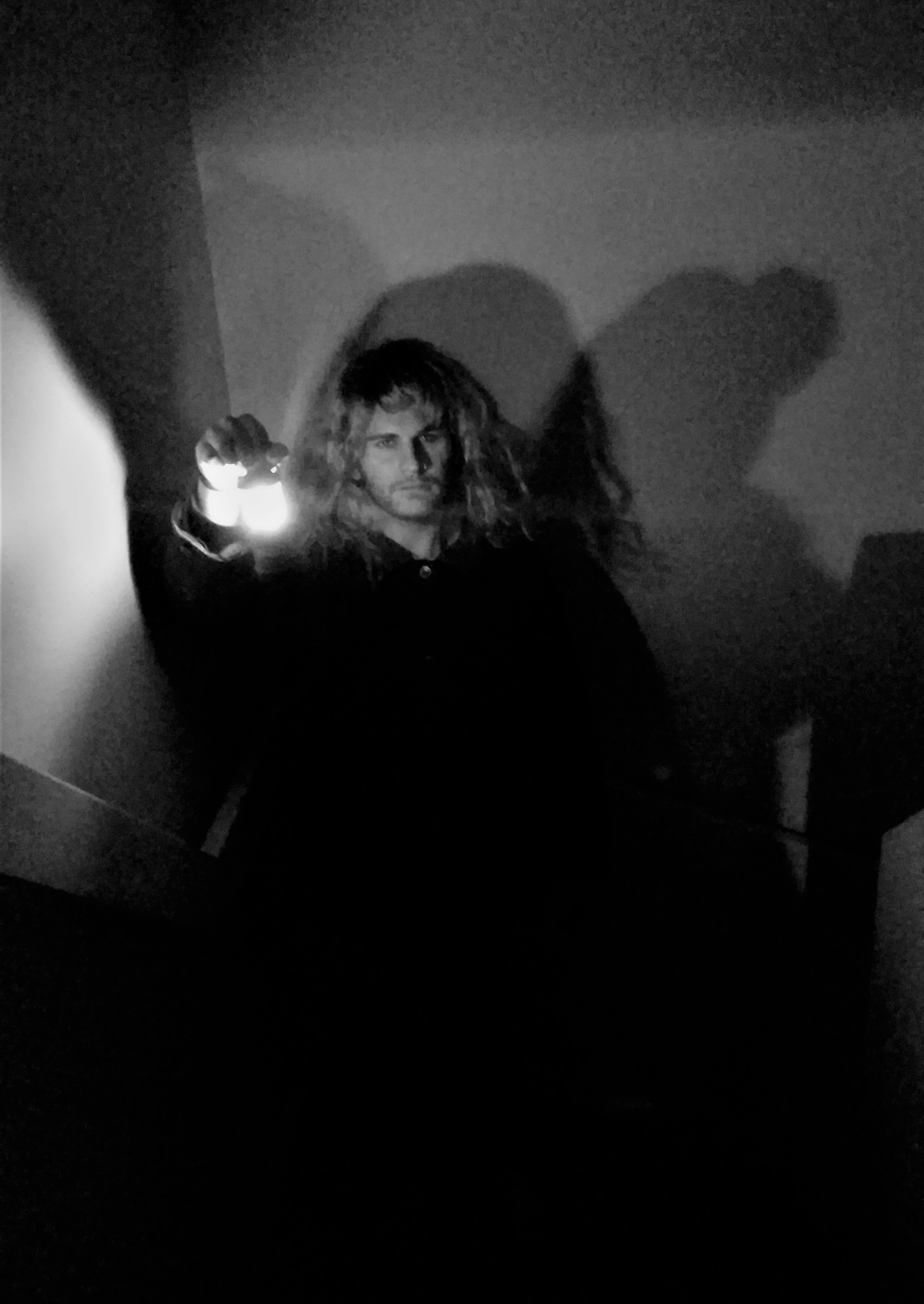 Sean Conran
It me, songwriter, drum machine sequencer, guitarist and singer.
I like teeth, drawing portraits, and I have an irrational fear of memory loss that perpetuates my songwriting.
---------------------------------------------------------------------------------------------------------------------------
WHY WE NEED YOUR HELP
We're planning to squeeze all our gear into a sedan and drive the distance to Brisbane and back,
stopping to play a few warm up and cool down shows at some familiar places,
including Nowra, Wollongong, Thirroul and Sydney.
A road trip like this can burn a hole in the pocket, and ours already look like swiss cheese,
so we're reaching out to you, asking for donations you can afford to make to ease the financial anxiety of going on tour.
BIGSOUND is unpaid, but it's a huge opportunity to pull me out of my small headspace and into a larger sphere of artists, where myself, Tamara, and Jackson can connect, collaborate, and reach a broader audience. I know so many solid musicians in NSW and VIC that are deserving of this level of exposure, and we're feeling particularly grateful, so we're gonna give it a ret hot go.
How The Funds Will Be Used
So the plan is to drive to Brisbane and back between the 1st and 12th of September
stopping at Nowra, Wollongong, Thirroul and Sydney for potential tour shows.
We've got a small amount in the band fund to contribute, and much of our accommodation on the way
will be provided by friends and family, but here are some things we've calculated, that we will really appreciate help with:
Fuel
3576 km there and back
~$600 asking for $400 assistance
Accommodation
Fortitude Valley, 4 nights Air B&B
(5th - 9th of Sept)
~$500 asking for $300 assistance
Gear Hire
Just renting from friends, giving them something for their generosity,
Bass Amp/ Guitar Amp + batteries/strings etc.
$150
Emergency
Just in case, I think it'll be wise to carry some spare cash for
breakdowns // first aid //
$150
The Challenges
A few things could go wrong, I suppose.

Without getting too prophetic, the potential obstacles would be:
Car breaking down: needing to either repair or find alternative means of transport to and from BIGSOUND
Gear failing: having to fork out for extra gear hire, leads, batteries, Nintendo DSi parts, and travel to pick it up
Gig cancellations: this would suck, but hey it happens, might change the route/ location, but we'll organise backup shows
Accommodation cancellations: no place to rest our heads? not likely, but we're not familiar with Brisbane, so it would definitely mess things up a bit.
Injury or Sickness: only the worst ailments would stop us from playing a show. can't predict the future though!
All of these things were considered in planning for the trip, and deciding on the amount we're asking for.
We're so thankful that you would even read this far, so if you're feeling generous/have some cashola to spare,
or know someone who can help, please share this around!