UPDATE: Good news! Giant Lobster Ale is nearly here.
Just in case you missed our email – we've been busy brewing with our mates at Moo Brew, and it looks we'll be ready for launch in about two weeks time.


Thanks again to all of you who donated to turn an idea into a delicious beer that stops a legendary creature from going extinct. We'll post an update and send an email out to all donors with instructions on how to purchase the beer once it's ready to go.


Cheers!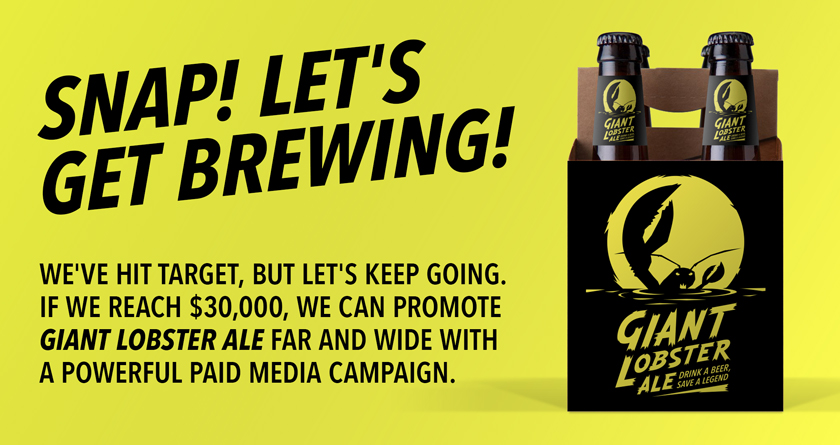 We're on a mission to stop extinction and save a legend. The Tasmanian giant freshwater lobster lives deep in the rainforest, but plans for logging in its habitat are clouding this extraordinary and already endangered creature's future.

Fortunately, we've got a plan too – beer. Introducing Giant Lobster Ale. The beer that stops extinction.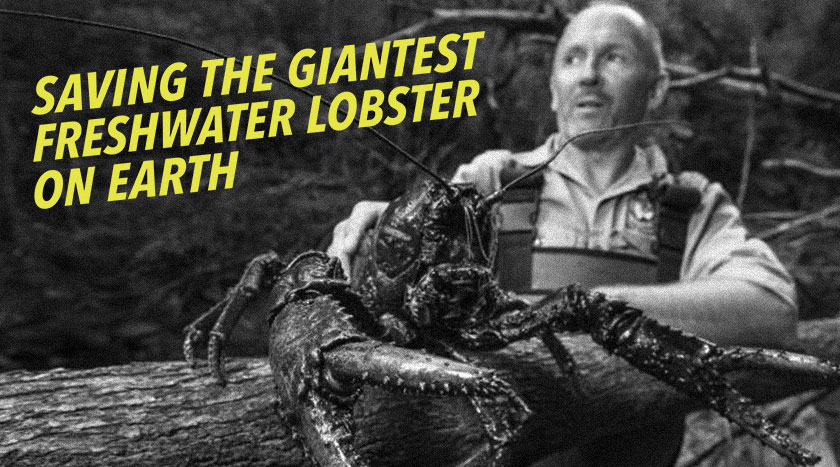 The dog-sized snapper
The lobster is as big as a corgi, lives for decades, and the freshwater mountain streams of Northern Tasmania is the only place on Earth where you can find one — but the most legendary thing about the lobster? It opens beers with its massive claws.

As legend has it, the early bushmen of Tasmania would befriend these gentle forest giants and get them to crack coldies with their powerful pincers.*

*Don't even think about trying it, the lobster is a protected species these days.
Democracy lobster
Sadly, the lobster is disappearing because its rainforest home is being destroyed by logging.

We know that a vital Recovery Plan for the lobster is making its way to the desk of Environment Minister Josh Frydenberg. So we'll send him the first beer off the production line as a tasty reminder to ensure the species' survival.

All profits from made from Giant Lobster Ale will go straight back into the campaign to protect this legendary creature for good.
The best lobster beer you've ever had
What would we know about brewing beer? Not much. That's why we're teaming up with the incredible, multi-award winning craft brewer in Tasmania – Moo Brew. Moo Brew beers win at international competitions, and they use the best Tasmanian ingredients to create the freshest, tastiest beers around in the country. So you're not just saving a species, you're also getting a refreshing, highly drinkable beer.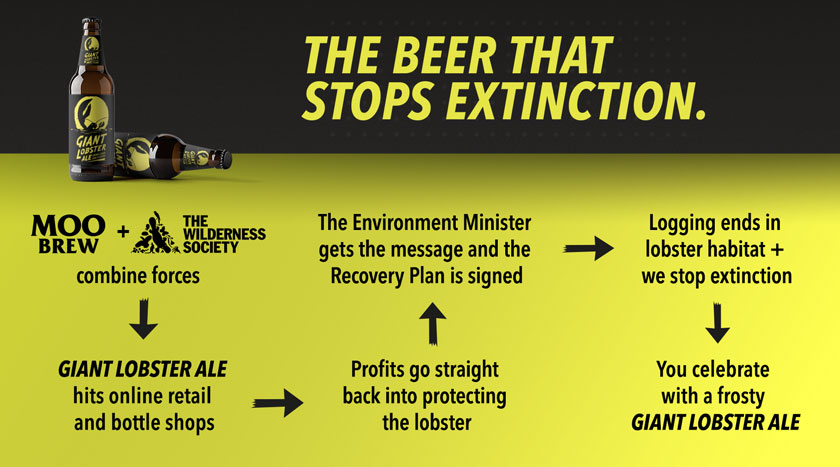 How The Funds Will Be Used

Once we hit our target, we are committed to funding a wide-reaching, super-entertaining advertising campaign to launch and support the beer.

We'll also work with Australia's expert on giant freshwater lobsters to keep an eye on the health of the lobsters and its habitat.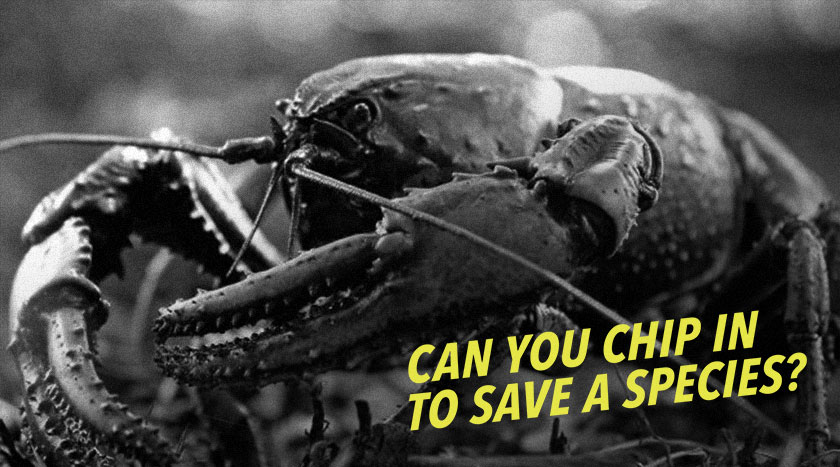 The Challenges
We're teaming up with one of Australia's leading craft breweries so many of the biggest challenges are taken care of.
Other challenges:
- Not using a protected species as a bottle opener.
- Not drinking all the beer ourselves.
- Keeping it frosty en route to Frydenberg's office.


_____________________________________________________________________________________________________
Read our Privacy Policy and Collection Statement. If you have any questions, please freecall 1800 030 641 or email