N.B. !! // Even though the campaign 'target' has been reached, it was only a figure to reach and break through.
PLEASE CONTINUE with your generous donations. The more coin we have, the more good we can put it to out there. I think you'll all agree that $8k is very little to create a powerful documentary and I would SO appreciate as much more further financial support as possible. THANK YOU!! //
Let's create this together.
Let's stand for WATER PROTECTION in Australia.
A powerful mini-doco and video clip for RECLAIM THESE LANDS about conserving and standing for the protection of our sacred waters here in Australia. The Great Artesian Basin, under grave threat from the dirty practice of Coal Seam Gas mining, is our greatest acquifer of clean water, providing water for 22% of Australians.
Fire Mane sings about Reclaiming Our Lands, standing for future generations, that the People have the Power.
Chuck in $50, $100 or more. Chuck in $10, the price of a few crap coffees. Everything is welcome and needed.
This is how we get front line together, even from behind our office desks in cities, or at home with our children.
We can be activists by funding art like this.
And we are.
One family, standing together.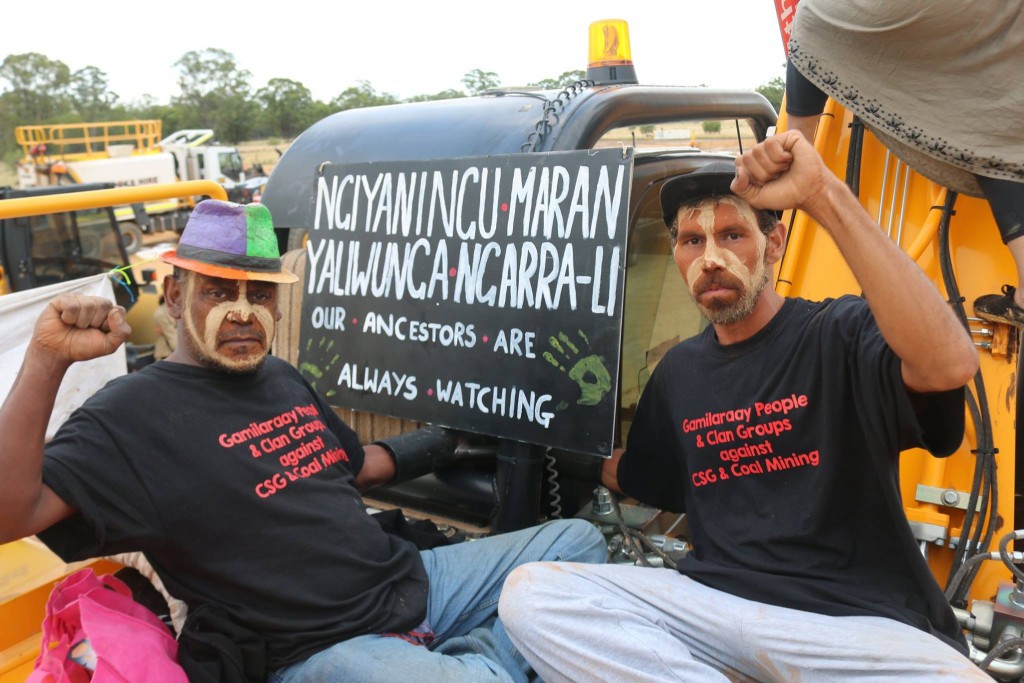 Just like the support we sent to Standing Rock, and continue to hold those prayers strong for our family in North America, let us bring our plight to the map also so our international family can support us too.
One planet.
One family.
Humanity.
Together.
I want to work with Arterium Angeldal, my favourite photographer and videographer. Our working relationship is STRONG.
I will work with the indigenous out there, the Gamilaraay activists, Paul Spearim and Deborah Briggs. I will work at capturing the legal, environmental, emotional and spiritual aspects of this issue.
I want to have a budget to get the people out to that country that need to be involved, that Spirit is guiding me to involve.
I am in tears in writing this. I want a budget for post-release, to distribute/get the video out to as many Australians as possible.
I feel so damned moved.
If you know me personally, you know I will do my bloody utmost.
I'm on asignment with this one. Listening carefully.
Trusting my guidance 100 per cent.
Will you?
I love you. One family.
Creating the future today.
How The Funds Will Be Used
Please note that there is NO TARGET LIMIT and that we will continue to collect even after the set target of $8k has been reached. The more we receive, the more professional we can make this. Opening the gates to awesome and divine flow for SERVICE.
Travel, medical supplies and food costs to Pilliga for team $1500
Indigenous dancers $1500
Travel and catering for Gunnedah elders $500
Cameraman filming : $3000
Editing : $1000 +
PR and distribution $2000 +
Extras
The Challenges
I do not perceive challenges at this point. I prefer to sit in the dreaming that this project will move gracefully and easily.
Any energetic or physical opposition will be handled lovingly.
Love melts Fear.