A bird on the brink
The southern black-throated finch is endangered in Queensland and extinct in New South Wales, having lost 80% of its range over the last 30 years. It is predicted to lose more than 50% of its remaining habitat under current development plans for the Galilee basin.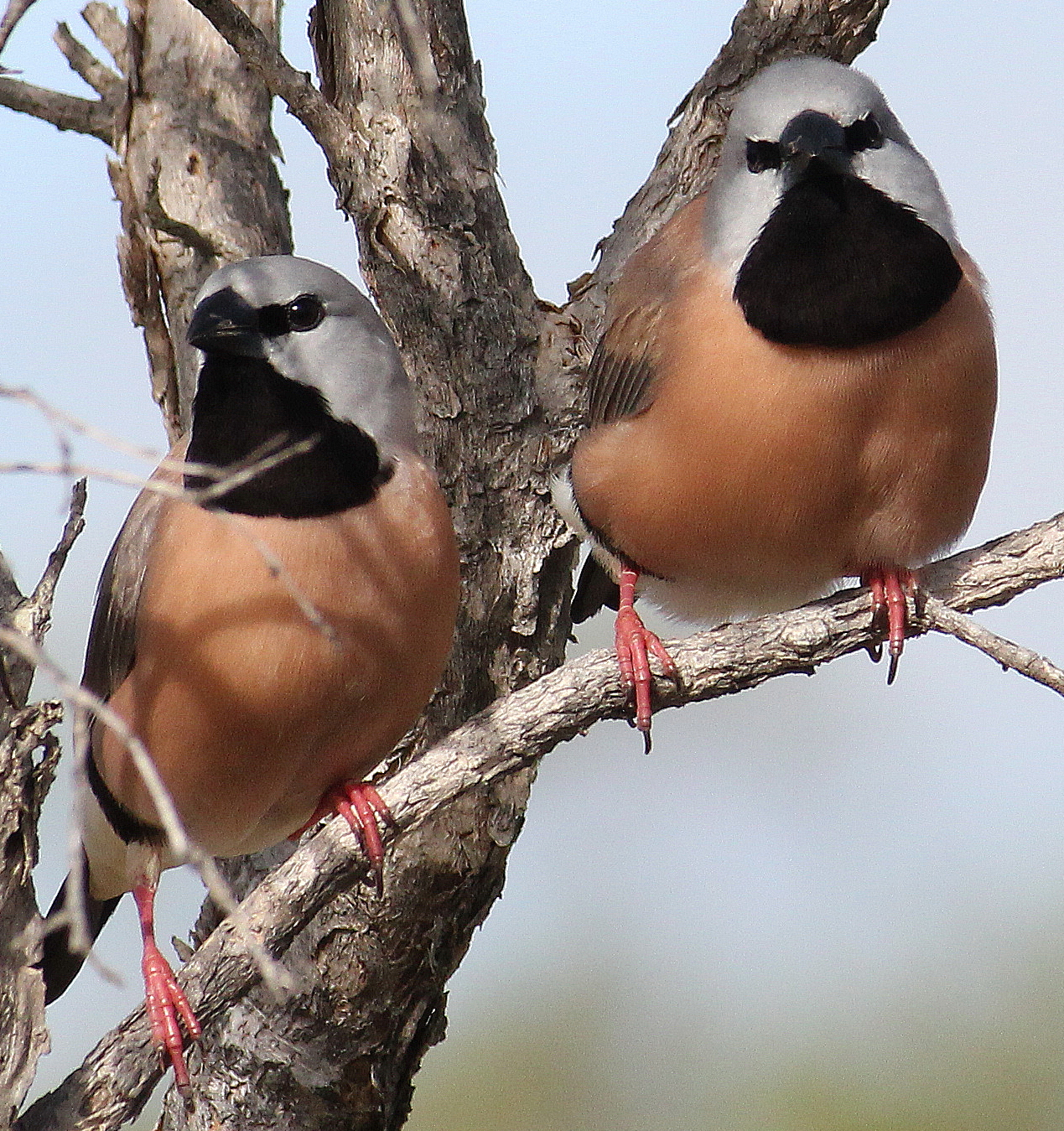 Why should we care?
Does it matter if the southern black-throated finch goes extinct, if the northern subspecies (which is not threatened) survives? YES! For any organism, subspecies preserve aeons of evolutionary history. Small genetic adaptations, accumulated generation-by-generation over hundreds of thousands of years, allow each subspecies to be uniquely suited to its local environment. Subspecies also continuously swap genes with each other. This means the species as a whole has a repertoire of different gene versions it can draw on, which may prove vitally important if conditions suddenly shift, e.g. through rapid climate change.
The southern black-throated finch is also a 'flagship species'; a charismatic ambassador for threatened woodland communities across southern Queensland. By understanding its decline, we will also be helping many other species.
How genomics can help
Genomics is a powerful new weapon in the conservationist's arsenal. Near-extinction leaves a footprint in a species' DNA. By decoding this DNA footprint, we can tell which genes are affected, which in turn gives clues as to the extent and nature of the decline. This will tell me if the remaining birds have enough of this species' original genes to thrive if habitat is restored. If not, then my results could be used to 'reintroduce' genes via future captive breeding and release programs. Changes in specific genes could also reveal unknown threats, e.g. pesticide poisoning.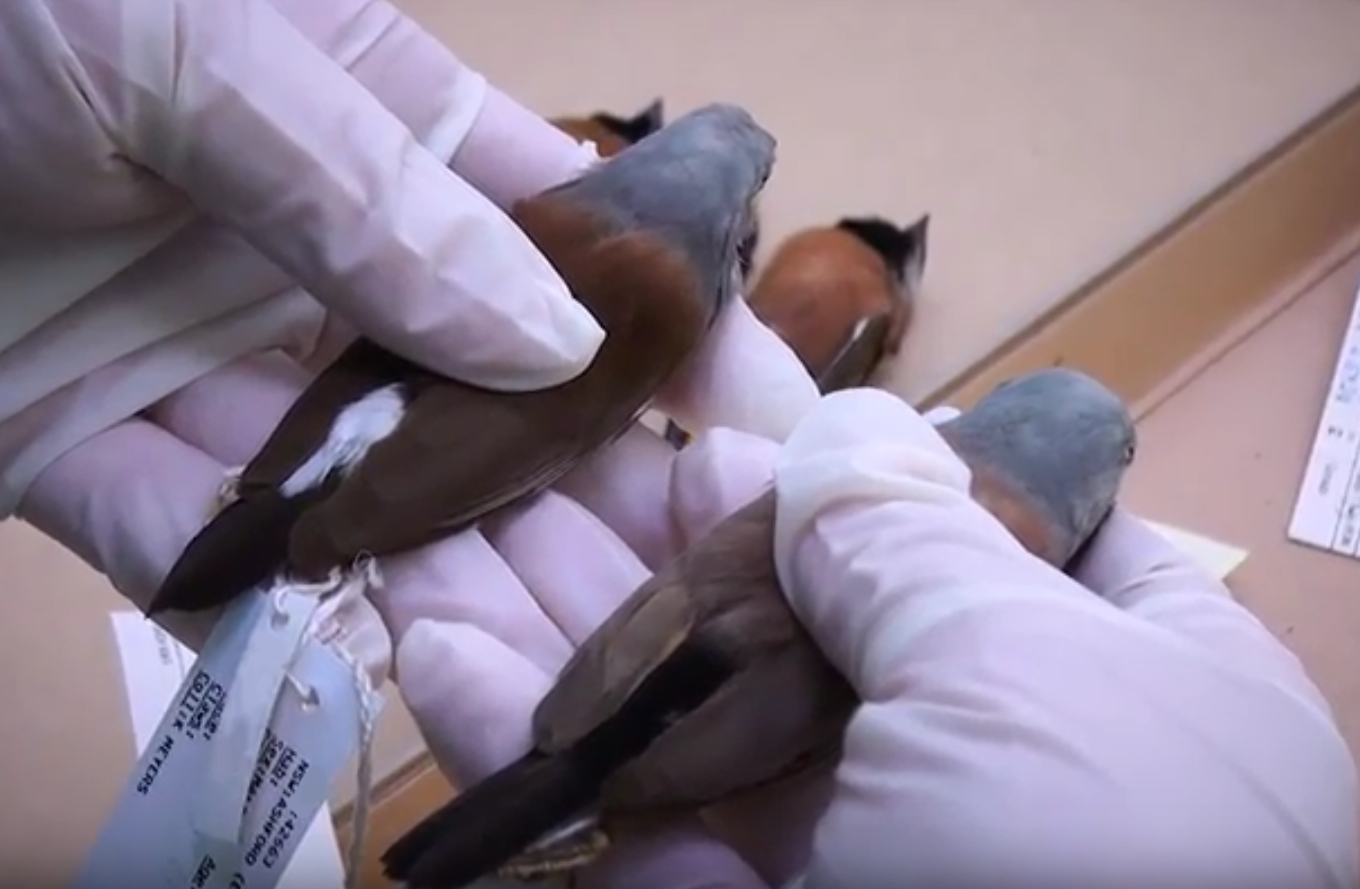 I am committed to working with the existing recovery effort to improve conservation outcomes for the southern black-throated finch, by providing sound scientific information on which to base interventions. For example, interventions could include identifying areas of high genetic diversity for preservation priority.
If we find genes that point to specific threats that may be compounding stress from habitat loss, we can also mitigate those threats. For example, a genomic study of the critically endangered Japanese crested ibis found changes in genes related to pesticide resistance, implicating pesticide use as a threat.
How The Funds Will Be Used
I will compare the genomes of 100+ year old museum specimens (using sequencing techniques for ancient DNA), to those from current populations (using small blood samples collected recently from living birds). This project uses pre-existing specimens and blood samples and will not result in harm to any additional birds.
$100,000 covers all genome sequencing costs, including labour, fees, lab work, DNA extractions, analysis and interpretation, etc. Work will be conducted at the ANU's Research School of Biology and at the Western Sydney University.
Additional money will be used to expand this research project to more species, starting with the endangered Gouldian finch. Every $100,000 means we can include an additional species. The more species we do, the more universal our findings will be, and the greater the impact of this project. Intermediate amounts of money may be used to support PhD or honours students to work on related conservation genomics projects.