Thanks so much for the many supporters who jump in to support us reach our initial goal! We know this film deserves to be taken to the next level, so we hope to raise a total of $15, 000 to enable us to up the production values and create more opportunities for you to see Devil Woman on the big screen. So please dig deep and donate, knowing that every dollar will be used to give Devil Woman a world class production.
Our Mission: Devil Woman will be one of those films you'll be thinking about days after viewing, it will turn heads and provoke debate. It's about the power of nature and human conflict over the environment, and its dramatic thriller format will entertain audiences worldwide.
Devil Woman draws on the worlds of zombies, shape-shifters and fish-out-of-water narratives. Tonally Devil Woman sits alongside 28 Days Later.

What we need: We need a community to bring this to story to life. With your help it will be lights, cameras, action – literally. We urgently need to raise $10,000 to cover hard costs – professional lighting rigs, camera and lens hire, Special Effects Make Up, a Stunt Coordinator, Safety Officer and insurance cover for our committed volunteers and workers.
We have spent months gathering a great crew who are largely volunteering their time, a gritty cast and evocative locations. We've invested more than a year of our time developing the script, as well as committed four thousand dollars of our own hard earned money.
Why now: With global politics leaning sharply to the right, there has never been a more important time to provoke audiences to think about our relationship with nature.
We know that international audiences have a big appetite for smart, socially conscious genre films that spark debate such as Jordan Peele's recent directorial debut Get Out, a film the Guardian says dares to reveal the horror of liberal racism in America". With a modest budget Get Out has already made more than 178 million dollars at the box office - and counting, but more than that it's engaged audiences on a serious topic in a way that only fiction and film can do.
Why this film?
Devil Woman is a smart horror film that takes the viewer directly into the coal-face of human conflict over our relationship with the environment, and puts this heated debate into perspective with the mysterious, powerful and unpredictable force of nature. All of the characters think they have rightful ownership over the forest, whether it is our protagonist Eddy through her blind scientific ambition, the activists determinedly trying to protect the forests, or the logging contractors wanting to earn an income from clearfelling the forest for timber. The bigger, scarier reality behind Devil Woman is that nature does not discriminate. There is no right or wrong when nature takes the form of a contagion, wreaking havoc at random. Nothing ultimately is stronger than the power of nature.
Devil Woman builds upon on the success and the story worlds, fiction and non-fiction, of my last two films the documentary Defendant 5 and the gothic thriller Little Lamb. Little Lamb (2014), made with Screen Australia and Wide Angle Tasmania, has been a global film festival favourite proving I can create a truly scary thriller on a very low budget of $4000 cash. Little Lamb has been officially selected by over 25 films festivals including premiering Fantastic Fest, the biggest genre film festival in the USA; has picked up dozens of awards, is being broadcast on TV worldwide and is included in a female directors genre anthology feature film 7 from Etheria hitting cinemas in the USA in August. Whilst my autobiographical documentary about my experience on the frontline of the Tasmanian forest wars, Defendant 5 (2014), commissioned by ABC, Screen Australia and Al Jazeera, has received numerous international awards and been broadcast to a staggering 260 million homes worldwide, revealing the personal impact of environmental and political conflicts.
What's Devil Woman about?
Ambitious science student Eddy sets a trap to collect proof of an endangered animal living in the forest. She succeeds but in her pursuit for more evidence she is bitten. Eddy shows her scientific findings to Alice, a tough activist stubbornly manning a blockade to stop the forests from being logged, and they discover the animal has a horrible contagion. Eddy hides the bite and signs of having caught the disease, but when two loggers attack the camp the changes overtaking Eddy's body become a threat not only to the loggers but to her activist companions as well.
Devil Woman Creative Team
Writer/Director Heidi Lee Douglas' work is underpinned by a deep exploration of social or environmental themes. Her recent films include Defendant 5, about her personal experience being sued by Tasmanian logging giant Gunns Ltd supported by Screen Australia, Screen Tasmania, ABC and Al Jazeera; and Little Lamb, a gothic thriller set in convict Van Diemen's Land, supported by Screen Australia and Wide Angle Tasmania. Both films have won numerous awards, have screened in over 40 film festivals worldwide and were broadcast internationally. Heidi's Convict Western feature screenplay Unnatural Conduct was shortlisted for the Sundance Screenwriters Lab 2017.
Producer Catherine Williams was Co-Producer of the 2017 film I'm Raymond, by award winning writer/director Eddy Bell, which premiered at the 2017 Flickerfest and is currently on the Flickerfest National Tour. Cath produced the short film Wawi written and directed by Michael Portway, which premiered at the 2015 Berlin International Film Festival and screened at the 2015 Melbourne International Film Festival.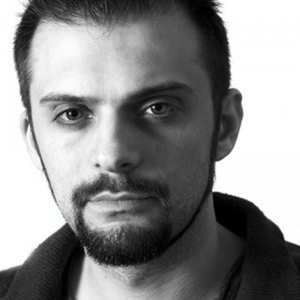 Executive Producer Enzo Tedeschi is an award winning filmmaker who runs Deadhouse Films, an independent production and distribution company, as a destination for horror, science fiction and thriller titles. His credits include the sci-fi action feature Skinford, which was recently produced by Rockzeline; horror feature The Tunnel; action sci-fi web-series Airlock; and the anthology feature film A Night of Horror.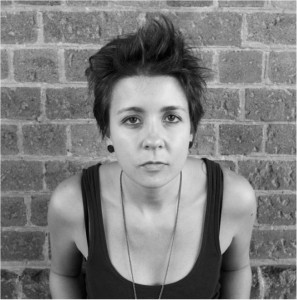 Director of Photography Meg White is an award winning cinematographer having won an ACS award for Remedy, a music video directed by Russell Crowe and Best Cinematography for her film Monsters at World of Women Film Festival. Recently she was the cinematographer and stills photographer on Rachel Perkins' The Arrente Womens' Project, shot in Alice Springs. Her credits in camera department include television series Redfern Now, First Contact and features Burning Man, Adoration, Mystery Road, The Wolverine, The Water Diviner, Hacksaw Ridge and Alien: Covenant.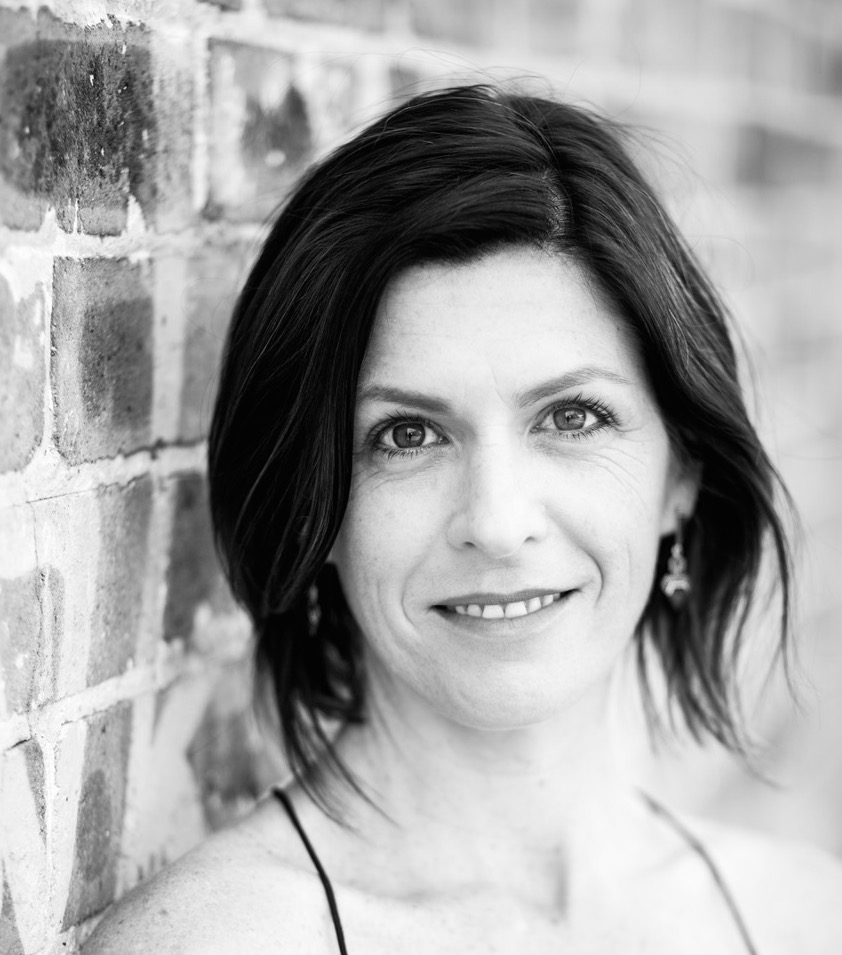 Editor Danielle Boesenberg is an award winning graduate from the UNSW College of Fine Arts (Media Art) and the Australian Film Television and Radio School. Her work includes films that have screened at Berlin, Toronto, TriBeCa, Palm Springs, Cannes, Sydney and Heartland International Film Festival. Nominated for an Australian Screen Editors' Guild Award for her work on Kiss in 2011, Danielle was nominated again in 2014 for her work on Guinea Foul music clip Little Death (Make it Rain) and she won the 2015 ASE award for best editing in a short film for The Aquarium. Most recently, Danielle has completed work on Snow, one of the four inaugural Lexus Australia Film Fellowship films
How The Funds Will Be Used
What we need
The Devil Woman creative team is donating months of their time and $4000 cash to the production to cover food and fuel for cast and crew. Your financial assistance will help us cover:
$2000 SPFX makeup
$4000 Camera and Lighting Department
$3250 Stunt and Safety procedures
$750 Insurances
If you would like to make a tax-deductible donation of over $1000 please contact me via darklakeproductions.com.au
Production Status
We have found the perfect location to shoot Devil Woman on private land in the Hunter Valley, and have our accommodation for cast and crew sponsored by Wangat Lodge, an eco-lodge nearby. We are locked in to shooting Devil Woman May 15 - 19, 2017. Devil Woman is a short film with big aspirations - as a teaser for feature film and web series.
Community Sponsorship
Generous in-kind community sponsorship for Devil Woman already includes:
$2000 Wangat Lodge - accommodation
$4000 Spectrum Post - sound mix facility and DCP creation
$1000 Dark Lake Productions - production office
$4500 Danielle Boesenberg - editing and edit suite hire
$1000 Rigging and Climbing - on set
$250 The Croatian Club - audition space
$500 NSW Writers Centre - audition and rehearsal space
$1000 Gina Stoj Management - casting
Women in Film
Women are vastly under represented in the Australian film industry. Only 16% of Directors, 8% of Writers and 6% of Directors of Photographers of Australian feature films are woman. Short films are a proven pathway to feature film production.
Devil Woman addresses this by having a female Writer, Director, Producer, Director of Photography, Editor and lead protagonist. Our creative team will continue collaborating on feature film projects together, making Devil Woman is a vital step in our professional development.
Women on Screen
The female lead characters in Devil Woman are powerful and dynamic roles for female actors, which is rare. Most female actors only get the opportunity to play second fiddle to male leads, usually as girlfriends, mothers and wives.
For instance, on average in 2015 male characters received two times the amount of screen time as female characters; male characters spoke two times as often as female characters; yet films led by women grossed 15.8% more on average than films led by men (figures taken from the Geena Davis Institute on Gender in Media - Geena Davis Inclusion Quotient).
The Challenges
All or Nothing!
Now our biggest challenge is that with Pozible (this crowd funding platform) is all or nothing.
That's right, if we dont raise all the funds we need, we won't get any. So please dig deep right now and become a valued supporter and member of the Devil Woman tribe.