We need your help to raise $60,000 to deck out our new dance studio, performance space and function room - The Skydeck.
We are Deb Cantoni and Ariel Bud - founders and directors of The Space Dance & Arts Centre.

Here's a little bit of our story. We met in September 2001, and 3 months later we opened The Space together! Deb was teaching dance classes in hired halls around Melbourne and Ariel was making theatre (mainly comedy) and trying to finish a PhD in artificial intelligence. With the words of a dear friend in our ears "it's just so crazy, it might work" resonating in our ears, The Space was born on the 6th of January 2001.

17 years, a wedding and 3 children later, we are still running this amazing larger than life Dance Centre Extravaganza together! Our lives are filled with dance, laughter, music, and energetic and crazy children!

Like all lives, not everything can always be smooth sailing...
Last year, like so many other inner urban creative spaces, we at The Space Dance and Arts Centre, on Chapel St Prahran, lost 3 of our amazing dance studios to a property developer.
This year, we have been lucky enough to replace the biggest of those with a new room on our roof!

Now we need your help to deck out our new dance studio, performance space and function room - The Skydeck.

We have some amazing rewards to say thank you for helping us out so check out our story below and the rewards and we look forward to sharing another wonderful community space with you in the coming years.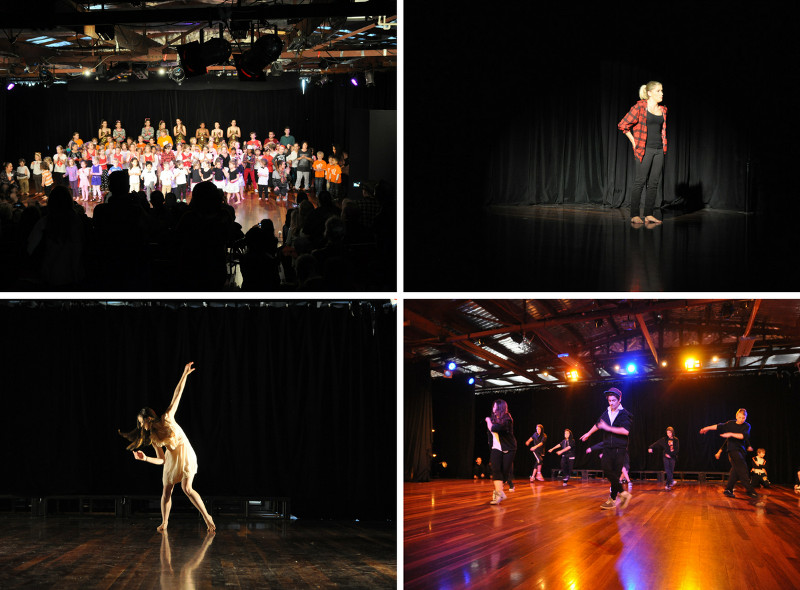 The Theatre Space In Action
About us:
In January 2001, without fuss or fanfare, we quietly opened The Space Dance & Arts Centre on Chapel St in Prahran. Our motto then, and still: "to be a sustainable resource for dancers and artists in Melbourne". In the following years, generations of dancers, performers and teachers have honed their craft at The Space. We are proud that some of Melbourne's biggest and best dance studios and newest and cutting edge dance companies have in one way or another had their start with us at The Space.
Companies we have sponsored and supported include: Vertical Shadows, Locreado, Project Y, Yellow Wheel Youth Dance Company, Lionheart, Devize theatre company, Stage Art Productions, Redback Dance Company, Melbourne Tap Festival, More to C and many more.
Company Rehearsals
In 2007, The Space expanded to the building next door and built one of Melbourne's foremost and biggest dance studios, with 400sqm of beautiful spotted gum solid timber sprung floor.
In 2016, we lost that second building to a developer, and like many venues it is being turned into apartments.
In that building, we had two small studios and our magnificent flagship venue - "The Dancehall".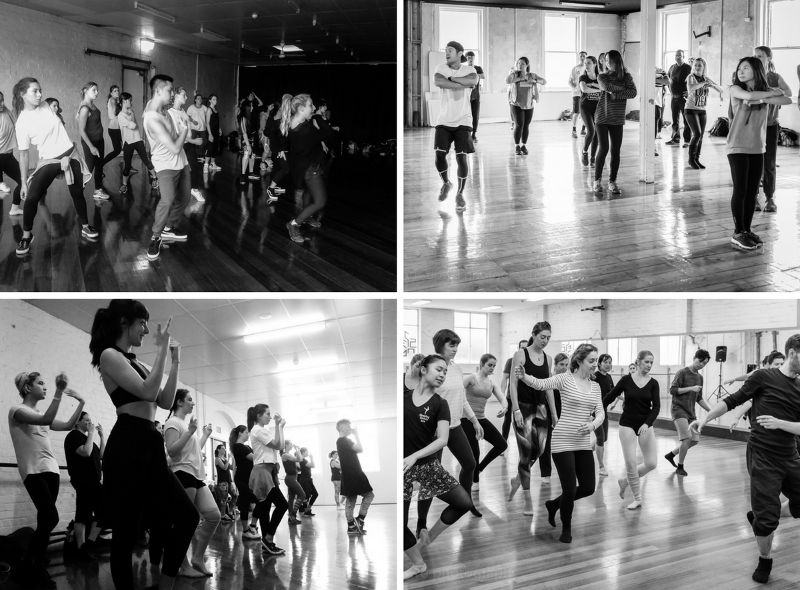 Casual Classes in Action
Over the ten years that The Space operated The Dancehall, it became an icon in the Melbourne dance community.
We hosted some amazing events and performances, including: Platform Dance Showcase, Victorian Modern Jive Championship Events, Tango Events, Salsa Events, Fringe Festival Shows, Impro Melbourne, Theatresports, Melbourne Cabaret Festival, Melbourne Tap Festival, Mid Year Dance Concerts, Stonnington Youth Services Events, Band gigs, Private Parties, Breakdance competitions, classes, rehearsals and much much more!
All on our beautiful spotted gum solid timber sprung floor.
When the Dancehall building was demolished, we negotiated with the owner of The Space main building on Chapel St to build a new room for us on the roof. This new room is now nearing completion and we are very excited about it!
When we left the Dancehall, we took as much of our floor with us as we could; and we want to reinstate it into our new room - the SkyDeck. However, the SkyDeck is bigger than the old Dancehall and so...
We need your help
Make this a reality - Help us to deck out the Skydeck by selecting one of our amazing rewards and create a dream venue for performers and dancers around Melbourne!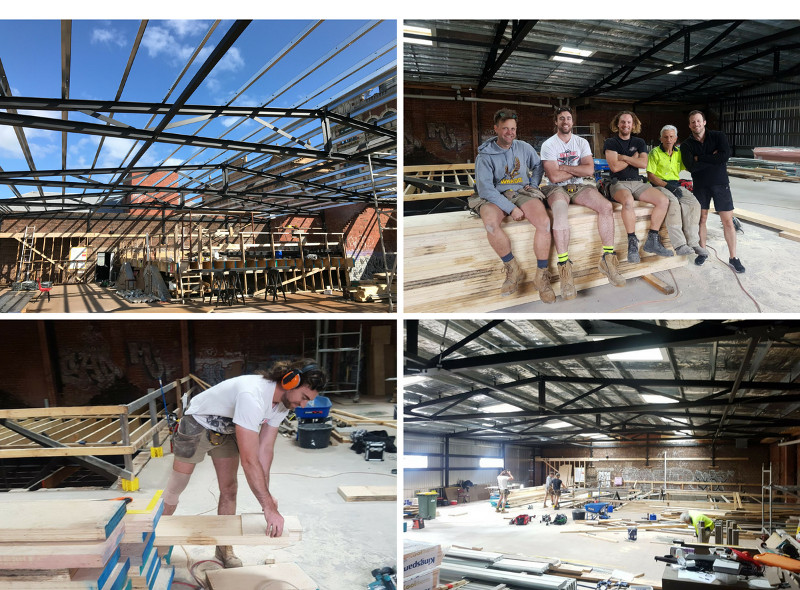 The Skydeck Build in Action
Here is a time lapse video of our old studio that we used for events, performances and dance classes. The video shows how the space converts from performance space back to a dance studio. Enjoy!!

Budget Overview
Subfloor (purchase and installation) $5,000
Floorboards (purchase and installation) $40,000
Electricals installation $6,000
Biobox construction $2,000
Lighting rig installation $5,000
Heating / Aircon installation $5,000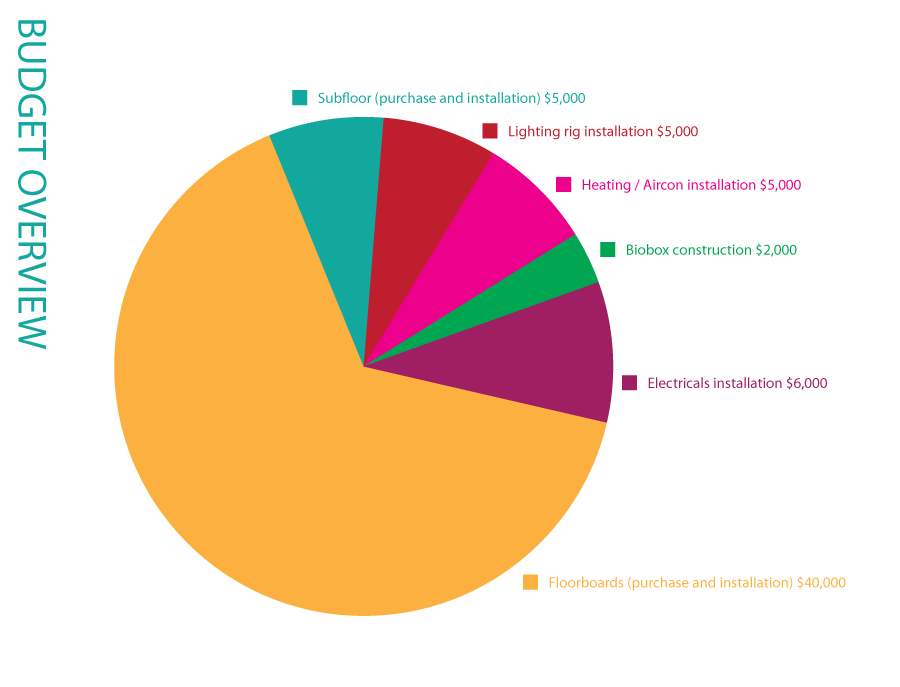 Potential Challenges
Over the last 5 years we have seen tremendous change throughout Melbourne, but particularly on Chapel St in Prahran. Once the fashion capital of Melbourne and possibly Australia, the rise of Chadstone and other shopping strips and the ongoing rental pressures leading to empty shops, has seen foot traffic reduce in our area. Despite this, Chapel St is still alive and buzzing - particularly down the Windsor end of the street, and we have had ongoing success in bringing people into the area and into our centre.
With this new studio and the time and financial pressures on it, we need to move fast to ensure that the space is ready for the exciting bookings we have coming up! We are excited about the rewards we are offering; most of them are "never before" offers, and we are confident that the support is there from the dance community to get this project up and finished.