Initial target of AU$15000 reached on 9th Mar 2018
Do you want Crikey to dig deeper?
Here at Crikey, our core mission is to shine light in dark places. To dig below the surface. To investigate, probe, ask uncomfortable questions and ferret out the kind of information that isn't served on a platter by a public relations butler.
But — and here's the rub — that kind of deep-dive civic journalism costs money. More than we have in the regular Crikey budget that pays for the journalism we provide to subscribers every weekday.
So here's our proposal. We have selected our first Crikey Dig – a big, juicy, important investigative journalism project. It's the first of several we have planned that need additional funding. If subscribers and readers decide to contribute that funding, we'll press the button and start digging.
The subject: for reasons of confidentiality we can't tell you the precise subject. But we can tell you that:
a) It's nationally and globally important
b) It involves intrusion and invasion of privacy on a grand scale
c) It involves government inertia on a grand scale
d) It involves commercial profiteering and collusion on a grand scale
e) Amazingly, it has so far gone largely unreported.
Duration: maximum 6-10 weeks from completing fundraising to publication.
Scope and size of project: We envisage a 10-15 part series.
Thanks for hearing us out. We hope you share our enthusiasm for lifting the editorial bar.
Tamsin Creed,
Crikey Publisher
Budget Overview
Purpose of funding: a) to employ a contracted senior editor to lead the project; b) to employ a small team of contracted researchers and reporters to support the editor; c) production support; d) incidental expenses.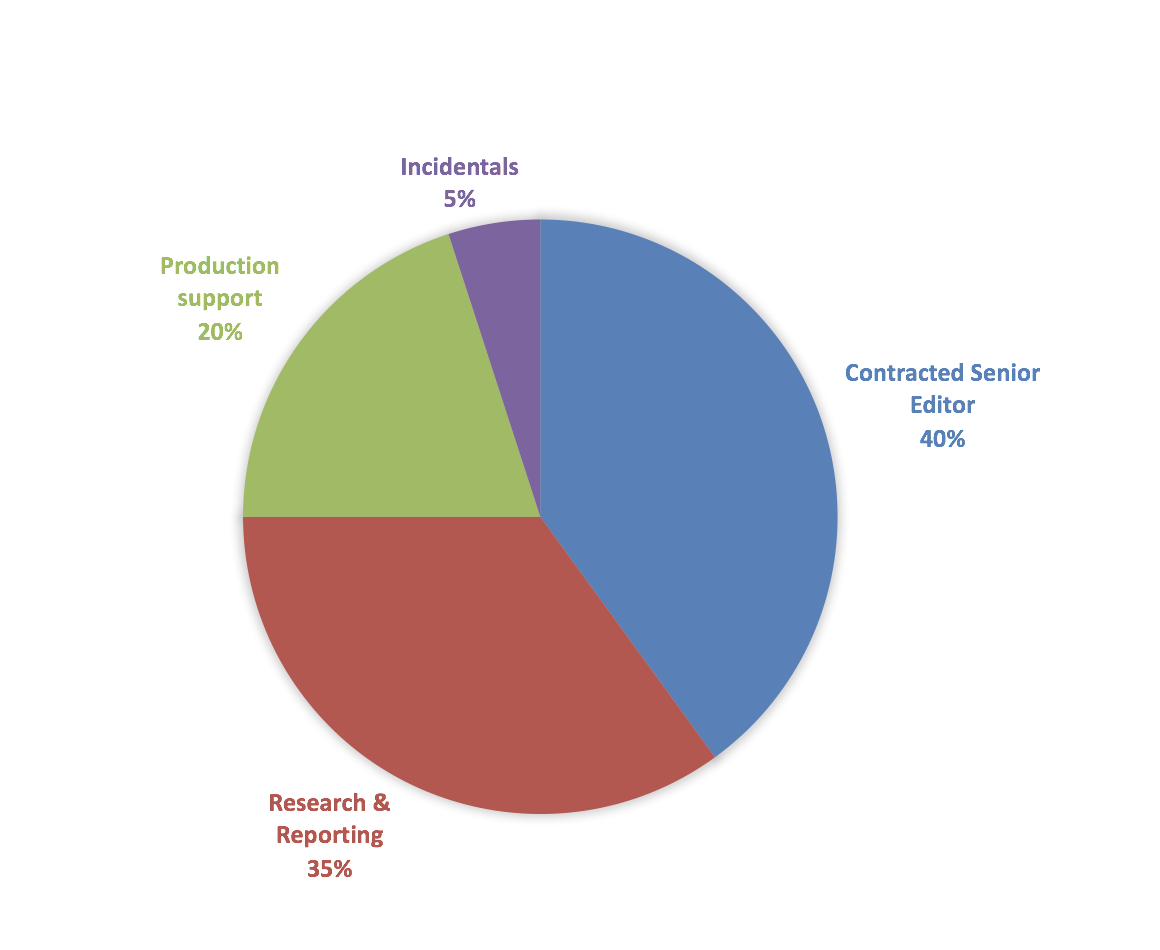 Potential Challenges
The only challenge is speed and getting to this subject matter before other media outlets. We believe that our independence will make our approach unique.