I recently watched the final episode of Chef's Table with Magnus Nilsson and his restaurant Fäviken. Nilsson had classical training but didn't want to make others' dishes. I was struck by his creativity and his intensity. He only really started doing his thing after he had decided to stop cooking. Magnus took a job running a restaurant in the middle of nowhere - he actually just fell into it - but he said it was important to be nowhere, because all the restaurants in a given city began to resemble each other - to be 'restaurant style'. After 2012's Rich and Famous, I spent a lot of time thinking about life and music and wondering what my contribution was. But music is not something we choose, it is something we do or find ourselves doing. I did other things, I finished a PhD in music, I sat on APRA award panels, I taught at the Queensland Conservatorium, thinking about jazz and Australian jazz, all the time percolating my influences, consolidating my vision.
I think that cooking and music are fundamental - elemental. But cooking does not have to be about reproducing something - the safe dish that everyone loves - it can be about creating something that people have never tasted before. If the technique is impeccable, the conception is singular: this is the stuff of wonder. This doesn't mean creating something that is difficult to understand either - because Coltrane, Bill Frisell, and many other amazing musicians have created something new from the basic tools. The ingredients must be local - you can treat them how you like - preserve them, recontextualise them, stretch them to breaking - but the combination and the focus at every level must be complete. There must be absolute dedication - devotion to the art of making music.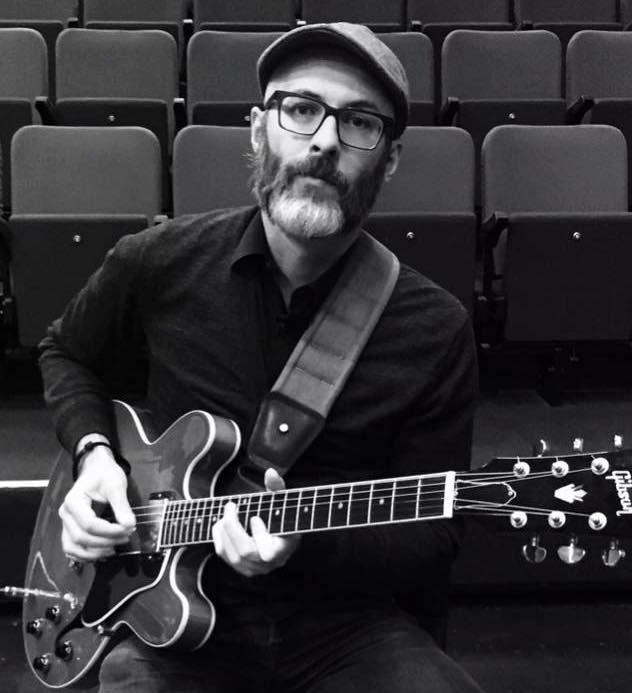 My name is Toby Wren, and I am a guitarist and composer from Brisbane, Australia. Black Mountain will be my 6th studio album, recorded with my longtime collaborators and friends Andrew Shaw (double bass) and Chris Vale (drums). Black Mountain was going to be uncompromising and avant-garde - a dark work that reflected a difficult personal time and a loss of optimism about the state of the world. But the music that came out was not like that at all - it was intricate and beautiful, it was lyrical and heartbreaking. If it started as an exploration of loss it ended as a meditation on strength and overcoming challenge, and an affirmation that whatever the global-political, one of the most powerful things we can do is to create.
In July we went into the studios and recorded 12 tunes for the album with the extraordinary Matt Hitchcock. We all believe it is the best work we have produced as a group, but unfortunately... you can't hear more than the short excerpts in the video. This is because even though we have recorded and mixed it, we need your help to get it to release stage. That means mastering and manufacturing the recording, and little things like postage and distribution.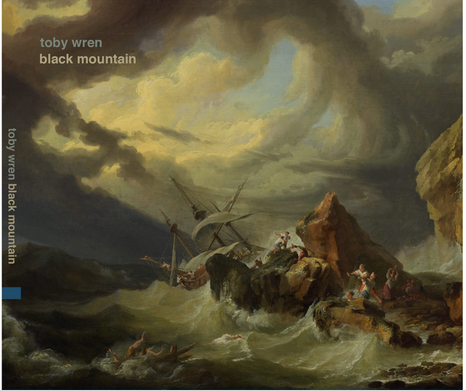 At the basic level of support you can secure a pre-release copy of the new album - either on LP or CD. At higher levels of support you can get extra bonuses such as a set of the full scores, my back catalogue (six CDs of original music), lessons, launch tickets to the Brisbane International Jazz Festival, executive producer credits, or a private gig by the Toby Wren Trio at your next function.
But the offer I would personally recommend is the free steak knives. You get not one, not two, but eight perfectly average steak knives at a super inflated price. Then you could have steak with your friends and listen to the album together.
How The Funds Will Be Used
Releasing a recording is an expensive business. It is rare for musicians to make any money from releasing a recording, but it remains an essential way for us to share our music and to get more gigs. Black Mountain will be released on CD and LP, and the finished product will be one of the most considered and singular recordings I have released. The compositions, recording, cover art and liner notes all contribute to the aesthetic effect, taking the listener on a journey into a dark and dreamy compositional world.
Your support will help us to realise our goals, and to produce a work of real artistic merit.
Mastering = ~ $1000
CD manufacture = $891
LP pressing = $1850
Contributions in excess of the target will go towards a national tour and exploring avenues for international release.
The Challenges
To be honest, I have never been more sure of a project that I have been involved with. The Black Mountain recording is a new artistic level for me, and one I hope to develop in the coming years with an increased national presence, and forays into international markets.
Releasing the recording is financially challenging, but I am driven to share the music we are making with a wider audience. It is my hope that you can share our passion for this work and help us to make and share more music in the future.