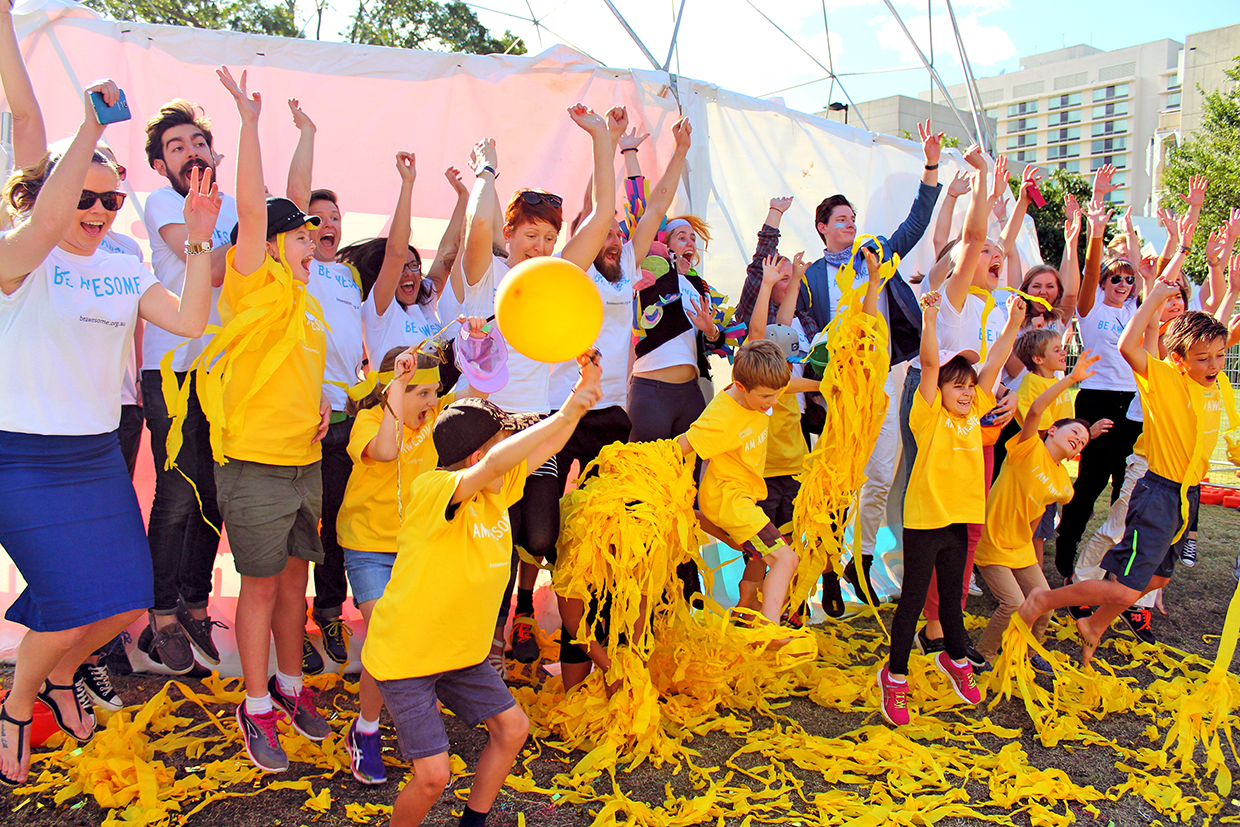 Photo by Kristina Sechenova
The Basics
Be Awesome is a social movement that aims to promote the belief that in every moment we have the freedom to stop, choose and act with integrity.
We are a passionate team of volunteers and we are seeking your support to create the first ever pilot event in Melbourne for the Be Awesome Festival on Saturday 28 January 2017.
We have a dream to empower the next generation with an awareness of their inner awesomeness and the tools to succeed authentically through the challenges of adolescence and adulthood.
The Be Awesome Festival isn't therapy or a program of old-fashioned verbal instructions from adults. It's simply one day of high-energy fun that hopes to ignite the spark of inherent confidence and self-love that we believe exists in each child.
In May 2015 we hosted the first ever Be Awesome Festival pilot in Brisbane with an amazing group of 12 x 8-10 year olds. Here's what a parent from that first event had to say:
I'm blown away by the content and commitment of this program. So clever and inspired. It's revolutionary and so generous. Thank you for your investment in our children. This way of thinking will change the world.
Based on the success of this first event in Brisbane we are now attempting to scale the model (from 12 participants to 20 and from 3 challenges to 5) and to test how the model succeeds in another Australian city; Melbourne.
The three guaranteed takeaways for our 8-10 year old participants in the Be Awesome Festival Melbourne pilot are:
Participants will walk away feeling amazing about themselves as they jump out of the festival space to meet a crowd of people gathered to celebrate their achievement of having faced and overcome five, high-energy physical challenges.

Participants will develop a basic sense of self-awareness, knowing how to distinguish between inside (their own intuition, attitudes and feelings) and outside (the forces and influences of others).

Participants will walk away embodying the message that in every moment they are always free to stop, choose and act with integrity.
Imagine if you could have had this experience as an 8 year old?
About the Be Awesome Festival
We've identified growing evidence that today's children are becoming less optimistic about their future, and that problems in adulthood are deeply connected to experiences in childhood. We want to play our part in a positive prevention movement by helping to create a new generation of empowered decision-makers through the Be Awesome Festival.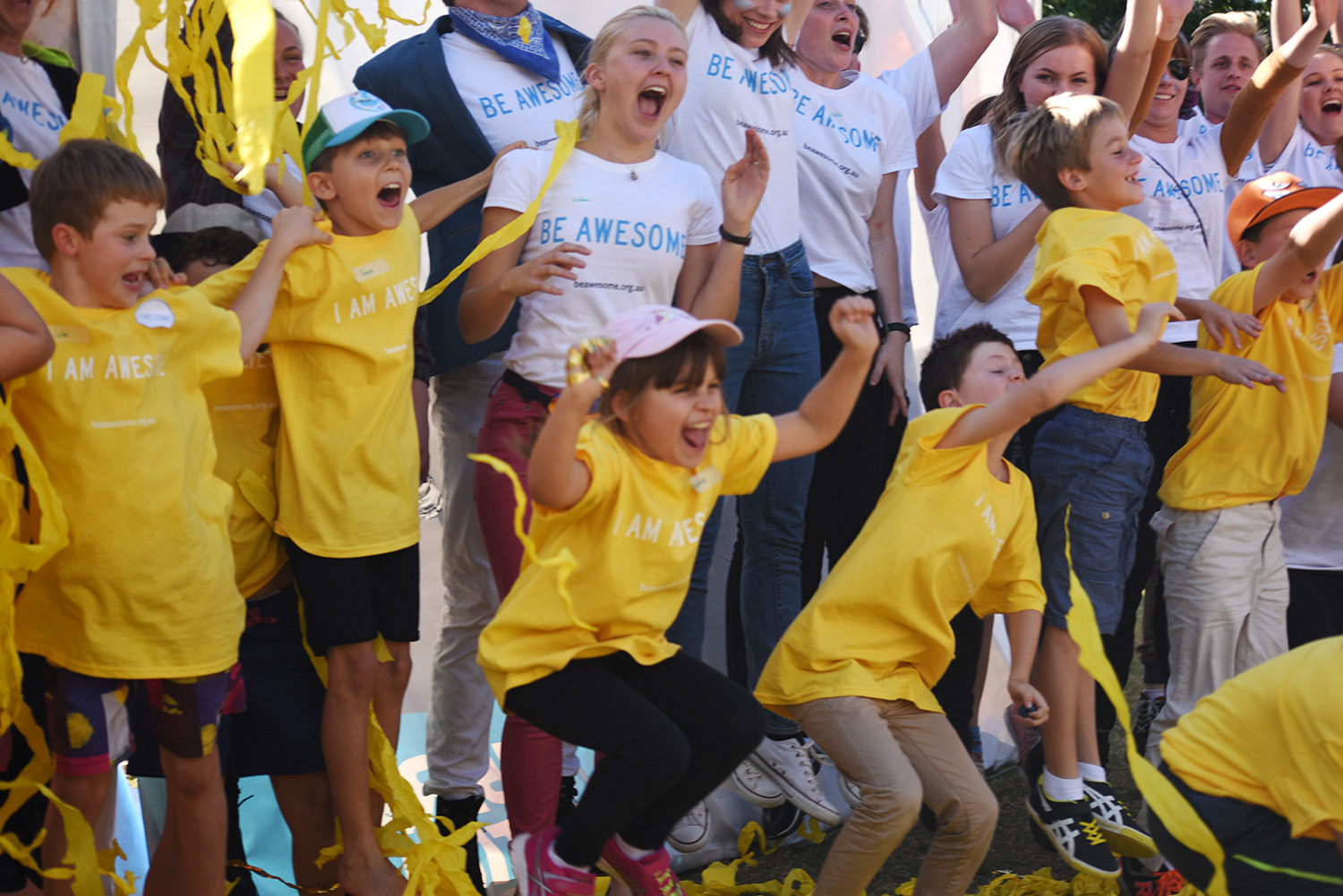 Photo by Romy Willing
The Be Awesome Festival is a day of full-on energy, excitement and play where participants explore a network of physical challenges and magical spaces. Challenges are designed in a way to allow each child to experience a powerful life lesson that they can embody through a peak physical moment, for the rest of their life.
The Story So Far
We are in an early pilot phase as we develop and scale the Be Awesome Festival, using research and evidence to support how the program evolves. We began the process of co-designing the Melbourne Festival pilot in November 2016 by asking over 200 people in Melbourne to respond to the following question:
If you could give an 8-10 year old the gift of one powerful life lesson to support them for the rest of their life, what would it be?
Based on this question, the festival pilot will feature five high-energy experiential challenges designed to embody the top five lessons identified from our poll responses: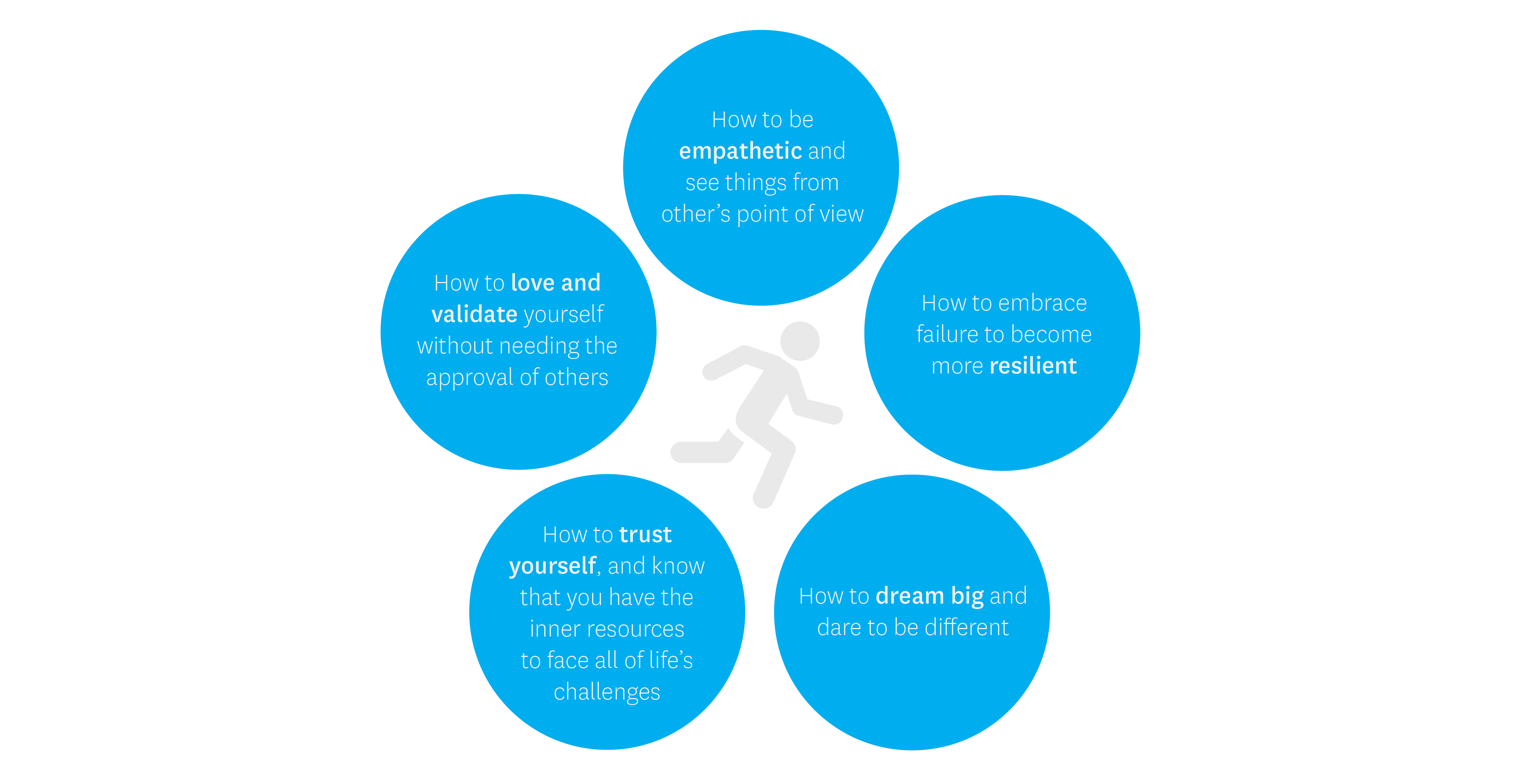 Our Dream Team has been working hard to creatively develop these challenges with the support of our critical friends (experts with experience in childhood education, psychology, and mental health research).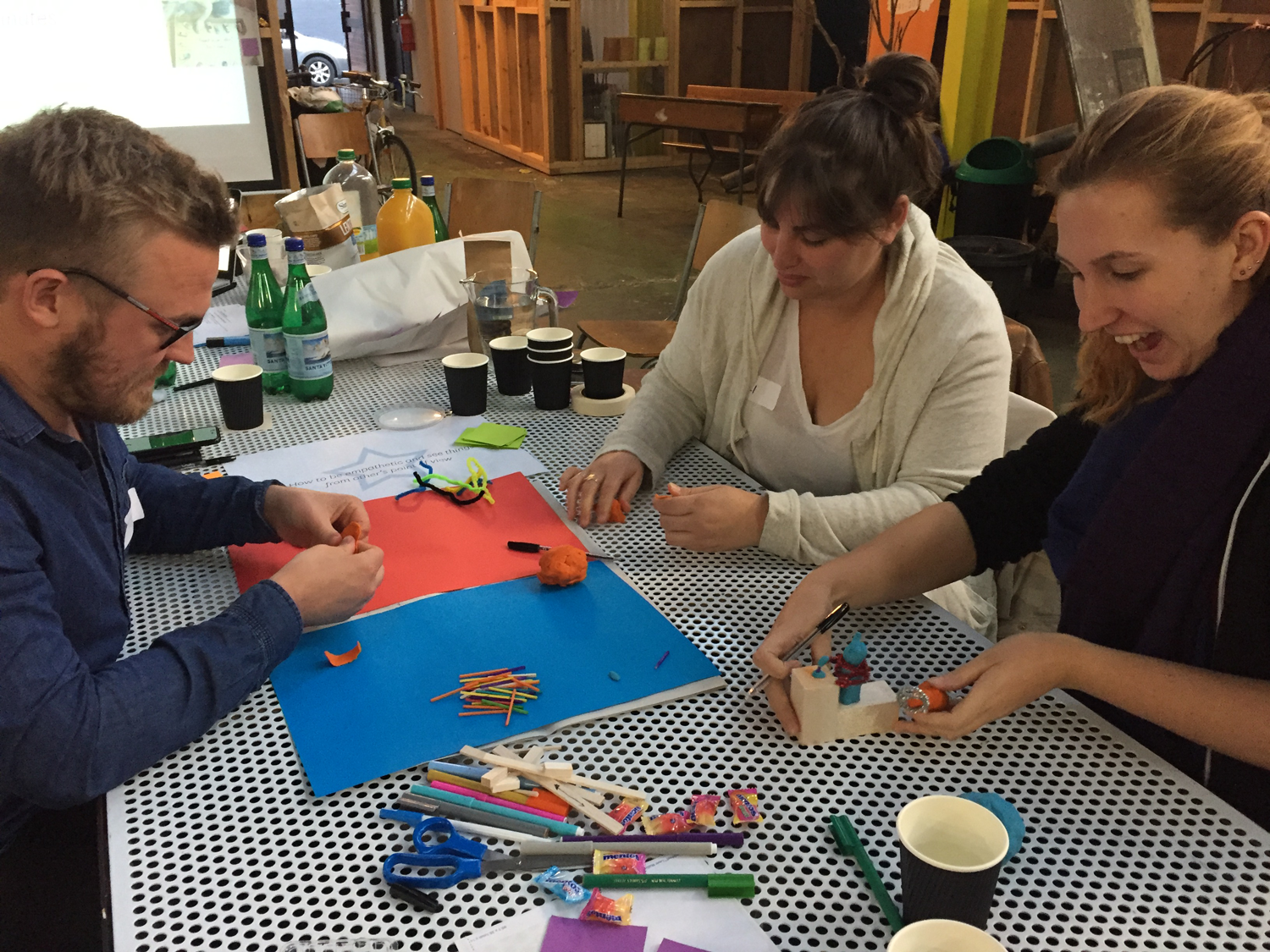 Photo by Christian Duell
We have opened nominations for 20 x 8-10 year old kids to participate, the festival structures are being designed ready for assembly and construction, we will soon be welcoming a group of 18-25 youth facilitators who will be trained to lead the challenges on the day and we are all passionately excited about creating the first ever Be Awesome Festival pilot in Melbourne!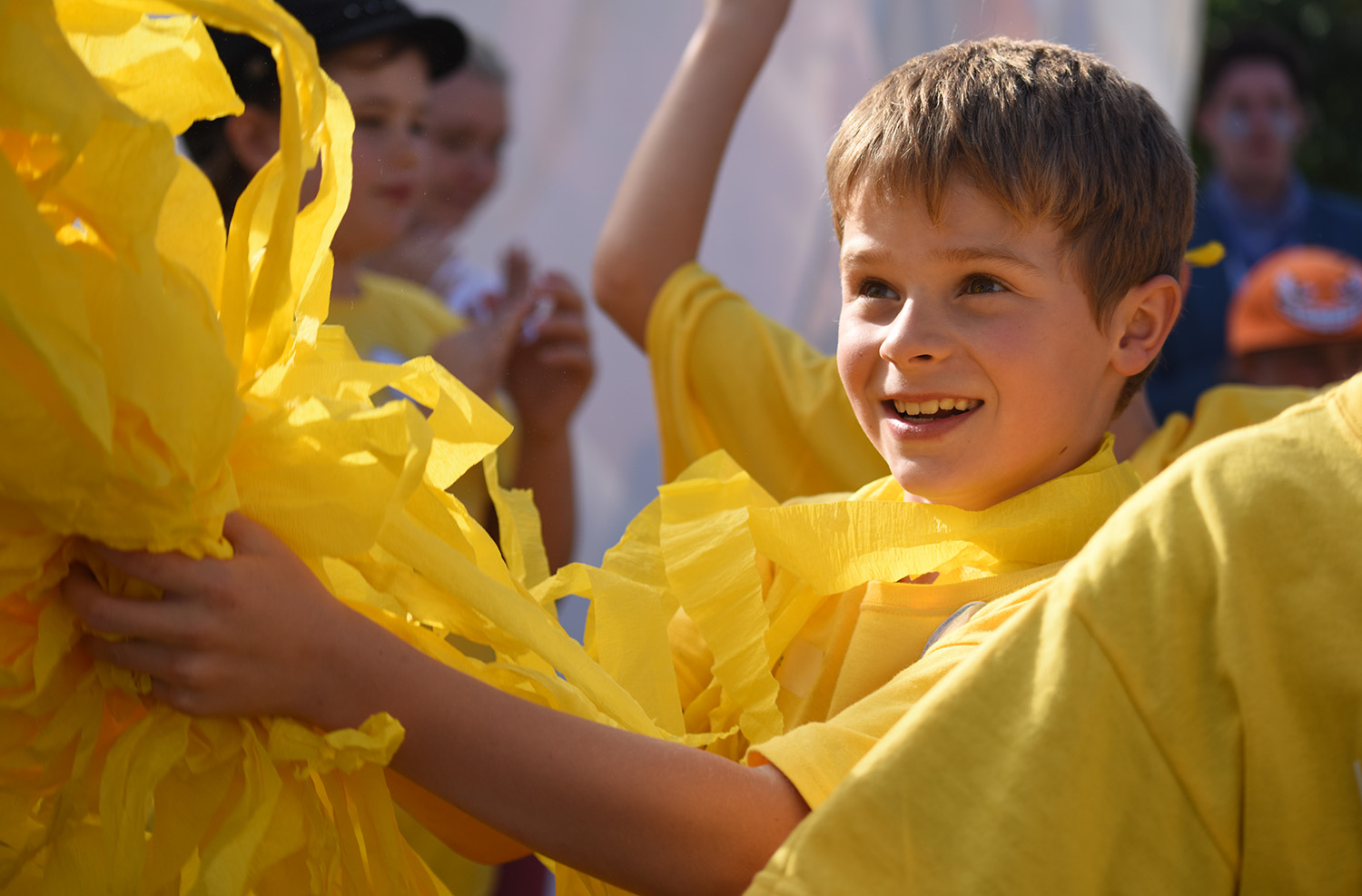 Photo by Romy Willing
If you believe that the next generation deserves to FEEL and BE awesome then please support us in creating the Be Awesome Festival Melbourne Pilot on Saturday 28 January 2017! If you have any questions at all about what we're trying to create please check out our Frequently Asked Questions or feel free to email us at info@beawesome.org.au
Thank you for Be(ing) Awesome!
How The Funds Will Be Used
We are seeking to raise $15,000 to fund this Melbourne pilot. We believe that the Be Awesome Festival can become a rite of passage for 8-10 year old kids and feel strongly that it should be created for, with and by the community where it is being hosted.
Rather than being funded by a government grant or a big corporation we want the Be Awesome Festival to be owned by the communities that we are trying to serve; funded as a gift to the next generation.
Maintaining the funding autonomy of the Be Awesome Festival while we are still in the pilot phase also means that we can use research and evidence to get the model right before inviting the input of investors and other collaborators.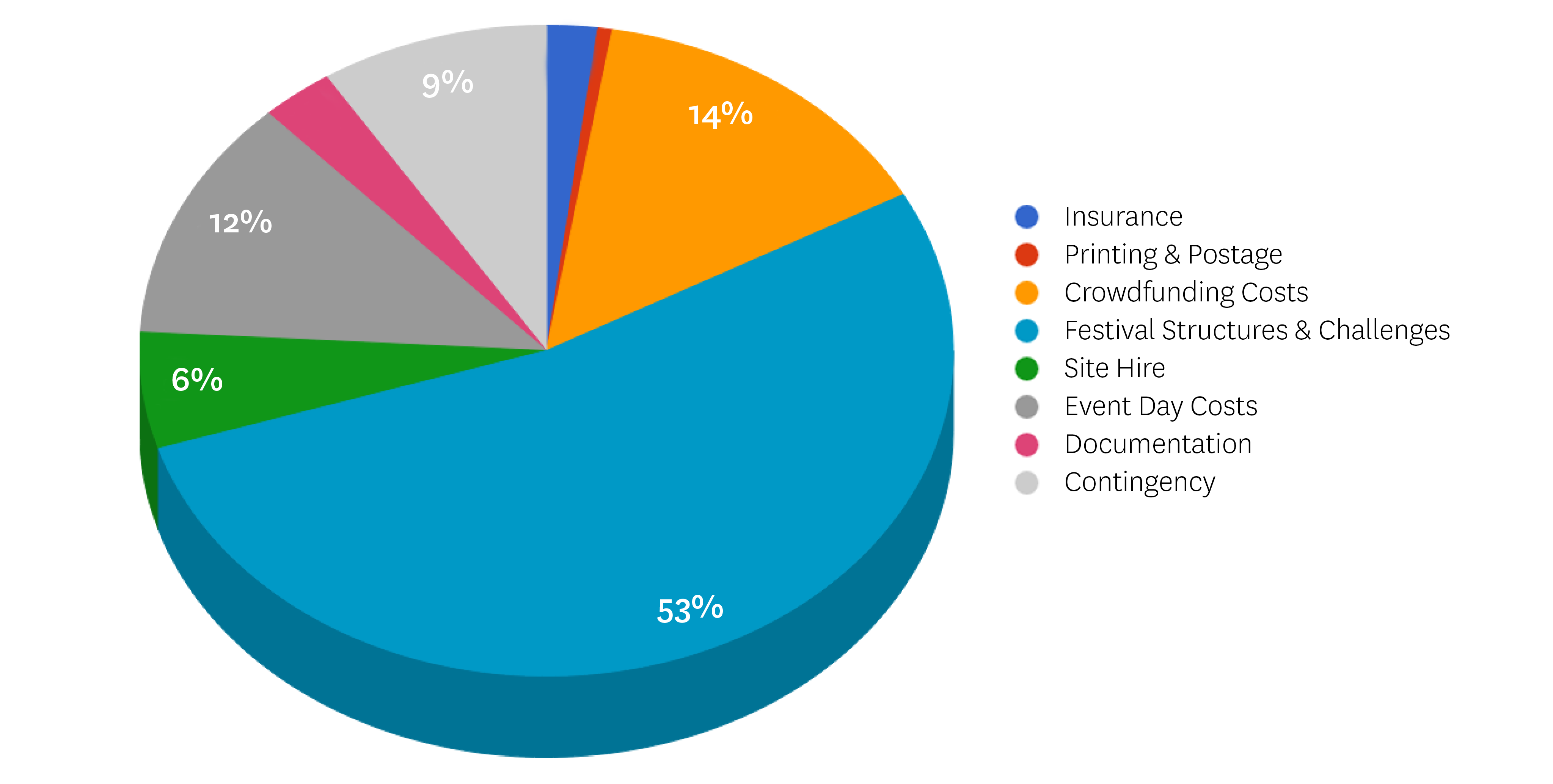 We believe in being completely open and transparent about where your money will go and have provided a full summary of our costs and budget for you to view and comment on here: click to view the budget.
We would also love to hear from you if you can offer any in-kind support to the reduce our costs on any of the items shown in the budget.
The success of this crowdfunding campaign and the Be Awesome Festival Melbourne Pilot will determine our ability to test and scale the model further with future events across Australia. It is our intention to eventually expand the program to Asia and then eventually become global!
If we raise more than $15K from this campaign, any additional funds will be invested in commencing this process of scaling the festival up for the next set of pilots.
The Challenges
Working with children has a number of associated risks and from the beginning we have been conscious of ensuring that the safety, privacy and security of participants is our number one priority. As a team we've undertaken regular "risk purges" at our Dream Team meet ups and we maintain a live and regularly-updated event risk assessment. You can view and comment on this document here: click to view the event risk assessment.
The main challenge we see in executing the pilot on the 28th of January is securing a central site (with a backup site in the event of wet weather). Currently we're in discussions with a number of central sites in Melbourne, however these discussions are taking a little longer than we had hoped (get in touch if you can help!).
In the event for whatever reason, that the festival pilot is not ready to take place on the 28th of January or we don't receive the necessary funding, we are committed to delivering the pilot regardless, whether that means changing the date or scaling the event down.
We will communicate to everyone involved should we need to postpone the date. But whatever it takes, we will make this thing happen!
Measuring Impact
We are fortunate to have within our Dream Team a talented researcher, Holly Tibble who is developing our methodology for measuring the impact of this pilot and our future events. Holly is a mental health researcher at the University of Melbourne and will be supported by our critical friend Dr. Hannah Kirk in publishing a peer-reviewed paper on the outcomes from the Melbourne Pilot. This event might be awesome fun but we also want it to be informed by evidence that leads to creating real positive impact!