This season of new works is the culmination of this 6 month residency - the final presentation of five new works made by six emerging artists through Shopfront's ArtsLab residency program.
ArtsLab is an opportunity for emerging artists to have the time, space and resources to bring an artistic project to life. The resident artists are given access to Shopfront's facilities to research, rehearse and present their work. On top of this, each project is also assigned an industry leader as Mentor to provide further artistic advice.
This allows emerging artists to develop their projects from an idea to a fully realised production in an environment that encourages them to be independent and pursue their interests whilst having the support of their mentors and the Shopfront team.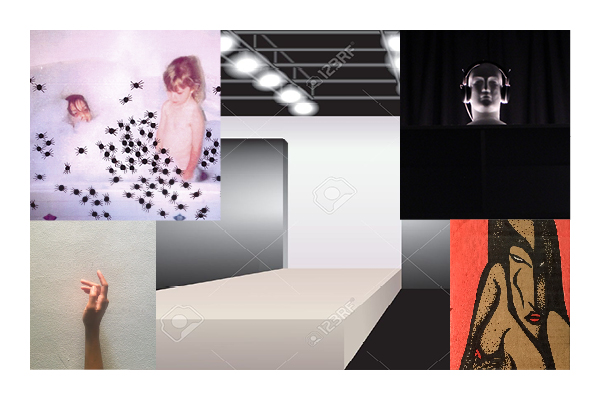 This multifaceted season presented across two equally tasty weeks will offer a new play, an audio story, a dance solo, a multi-media drama, and a catwalk.
listen | feel | move | watch | embody
Company by Elle Evangelista
The Carousel by Pippa Ellams and Hannah Goodwin
ECDYSIS S/S 16 by Clare Powell
Unit by Kirby Medway
Killing Gods by Imogen Yeomans
Support the season that supports emerging artists!
February 2-12, 2017
Shopfront Arts Co-op
www.trybooking.com/ODVJ
02 9588 3948
bookings@shopfront.org.au
How The Funds Will Be Used
The money from this Pozible campaign will be used to fund the presentation of the five ArtsLab projects.
More specifically, the money will be used to hire production staff to assist in the management and technical design of the season i.e. production manager, lighting designer and production support staff.
It will also go towards other production costs such as getting any required materials for the different works such as buying or hiring any gear that Shopfront doesn't have.
The amount we are aiming to raise is approximately $750 per project, which isn't really a whole lot per project, but by banding together and pooling the money we raise, we can achieve something really great.
The Challenges
Shopfront provides each ArtsLab project with the in-kind use of their facilities during the residency. They also provide mentorships with industry leaders and administrative and marketing support.
However, putting on a season of five very different works across two weeks is a large undertaking and cannot be done without the logistical and creative support that can be given by a production team. It is also important that each project has the opportunity to come to life in its own way which means trying to meet the individual technical requirements of each project.
The final presentation of each work is a crucial part of the the ArtsLab residency. It gives the artists an opportunity to showcase the work they have made in a professional environment and have it seen by an audience. Without funding for this phase of the residency ArtsLab will operate at a loss and will make running it for future years increasingly difficult.