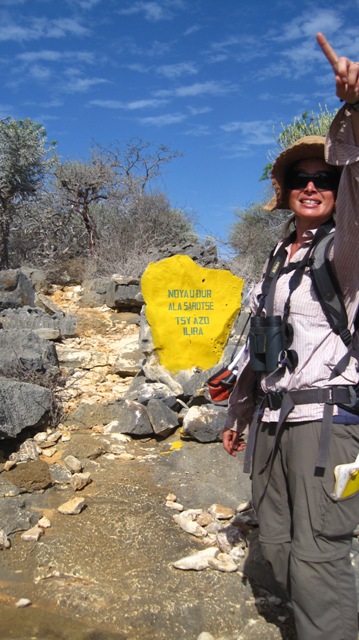 ME:
Marni LaFleur
, lemur lover extraordinaire, with the experience, education, and earnestness necesary to make a positive environmental impact in Madagascar.
LEMURS: Exceptionally diverse group of primates found only on the island of Madagascar, facing imminent extinction due to habitat loss and poaching.
YOU: Fellow lemur lover AND/OR simply a concerned citizen who wants to show the planet a little love and to become a superhero. A Lemur Superhero.
With your help, I will facilitate positive and immediate change in southwestern Madagascar (Tsimanampetsotsa National Park), by working with
Lemur Love Inc
., the University of Toliara, Madagascar National Parks, and the local community surrounding Tsimanampetsotsa. I have been working in southwestern Madagascar since 2005 and at Tsimanampetsotsa since 2008, which has, until recently been relatively well-protected. However, the ongoing political crisis in Madagascar has taken its toll, and resulted in a nearly non-functional government and lack of sufficient park patrol or environmental enforcement. These in turn have led to a harvesting frenzy of both trees and animals, which are fueling subsistence construction and "luxury" black-markets in Madagascar's cities and in Asia. Logging and poaching within park boundaries were unheard of in even 2011, but are now rampant and devastating to endemic flora and fauna.
Project activities include a two-month stay at the Tsimanampetsotsa National Park and neighboring village of Efotse.
Tsimanampetsotsa National Park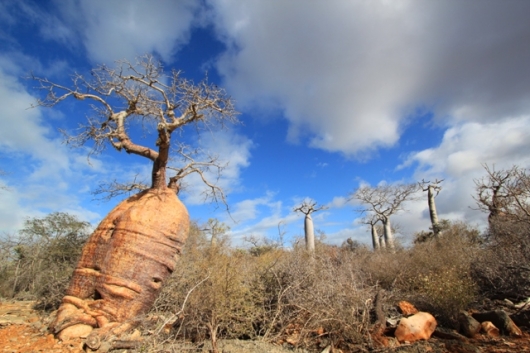 Efotse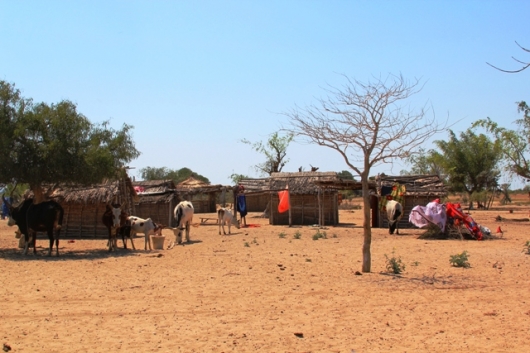 While in Tsimanampetsotsa and Efotse, I will work to:
1. Immediately re-install forest protection.
2. Facilitate communication and collaboration between park and local officials.
3. Impart knowledge and foster pride for biodiversity in local people.
4. Survey forest destruction, disarm animal snares, and assess animal populations.
Secondary activities of this project include an additional four-month period of camera trap monitoring and surveys conducted by local staff and specially trained villagers. These projects will:
5. Maintain park protection and presence.
6. Continue documentation of animal and human activity.
Although I won't always have internet connectivity while in Madagascar, I promise to update you on my progress and activities. Plus, I will deliver blog posts on my adventures and a post-research report on the project outcomes.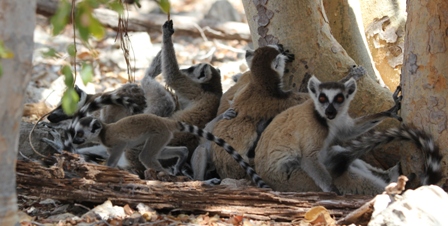 What I have proposed here will make a difference. I am so convinced of this, that I have contributed the first $500 USD. So go ahead and make a donation. Right now. Pretty please. And share. Extra pretty please.
Some Of My Previous Work
I have a great deal experience working in fairly unpleasant conditions and coming out a) alive and b) successful. For example, check out the following "On Assignment" video by National Geographic that features my work:


And then check out this video selfie, taken during the same research period, where I have a total meltdown:


How The Funds Will Be Used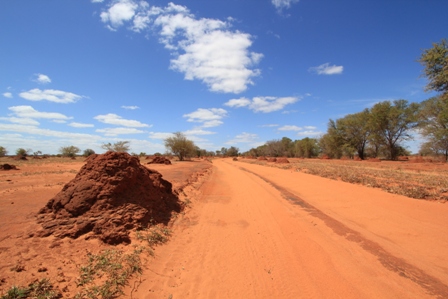 This is an "all-or-nothing" campaign with two targets, which collectively total $12660 USD.

Target 1 ($8670) includes costs which are necessary for the project to happen, such as travel, accommodation, research fees, and Pozible's standard crowdfunding fees.

Target 2 ($3990) includes expenses which will improve the project effectiveness and the knowledge gained, but are not necessarily for the project to happen. All requested funds are for direct expenses, with no capital or overhead.

Estimates are based on
my most recent travels within Madagascar (Sept 2013), or internet searches (e.g. Bushnell camera traps on Amazon).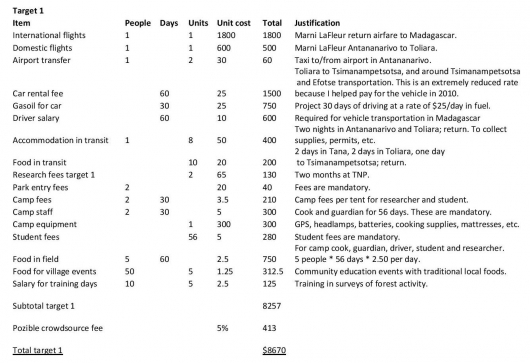 These budget documents are also available at
http://www.lemurlove.org/budget.
The Challenges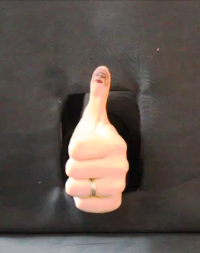 Oh dear, the risks and challenges section. Well, yes there are those. Madagascar, as I mentioned, is in the midst of a political crisis and security can be an issue. However, there was recently an election and so things are looking up. Also, since I have long-term mutually beneficial existing relationships with people and organizations throughout the country, my chance of threat is greatly reduced. Disease, injury and accident are also problematic, given the remoteness of TNP and lack of local facilities. This is one of the main reasons for keeping a car with me while in the field, so that if an emergency were to occur, I could evacuate quickly. Finally, there is the chance that despite my most earnest efforts, I will not be able to halt the deforestation and poaching occurring at TNP. However, my experience, education, and earnestness (the 3 e's!) give me the best possible chance of success. Oh, and I could stub my video thumb. But, I'm still in.