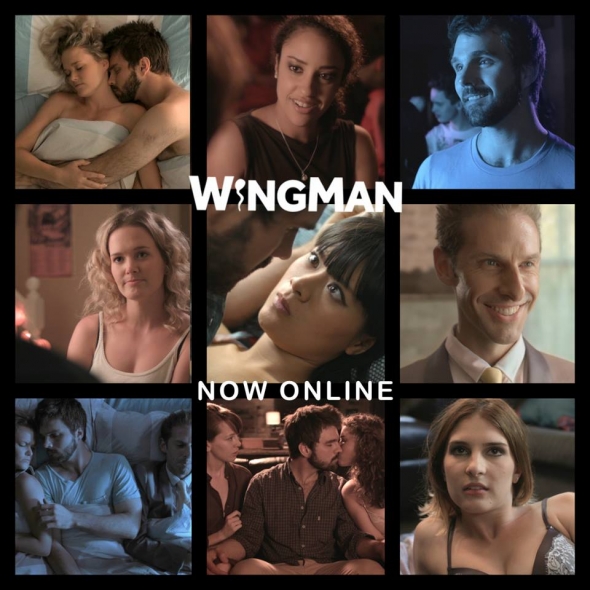 With great pleasure, we would like to announce that Wingman is now online! Watch the episodes
here
.
Thank you to all the supporters and the amazing cast and crew who have helped to make this happen.
Connect via:
http://facebook.com/wingmanseries
http://wingmanseries.com
http://spaceboy.com.au
twitter @spacebuoying
***
Purchase your Procreate Action Kit! The Extended Procreate Action Kit contains: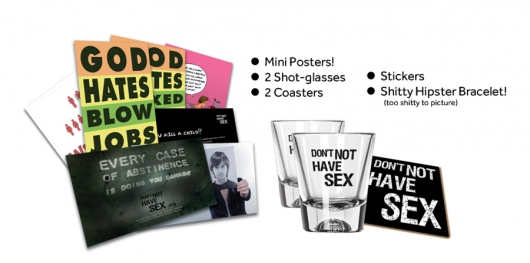 Appearance and design may vary slightly.
Don't Not Have Sex Campaign
Our super serious 'Dont Not Have Sex' Campaign has launched! It plays on the same idea as Wingman. We want to reframe how people see reproductive rights, in a positive way. Watch it below.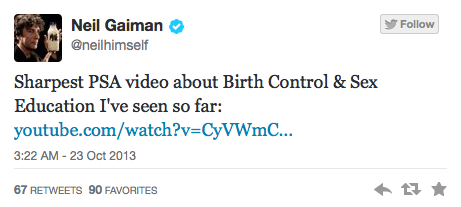 Every Sperm is Sacred
Wingman is partly inspired by this brilliant classic Monty Python musical sketch:
The Story
When Scott buys the morning after pill for his beloved girlfriend Becky, he's visited by an extroverted angel who tells him they've committed a grave evil by ending a potential life. To save his girlfriend from eternal damnation, he must impregnate 7 women in 7 days.
In a race against time Scott must rediscover his inner ladies man with the help of the sassy angel who becomes the perfect wingman. Together they hit the clubs, the workplace, the streets and more, finding ways to intentionally impregnate women, all while trying to hide the truth from Becky.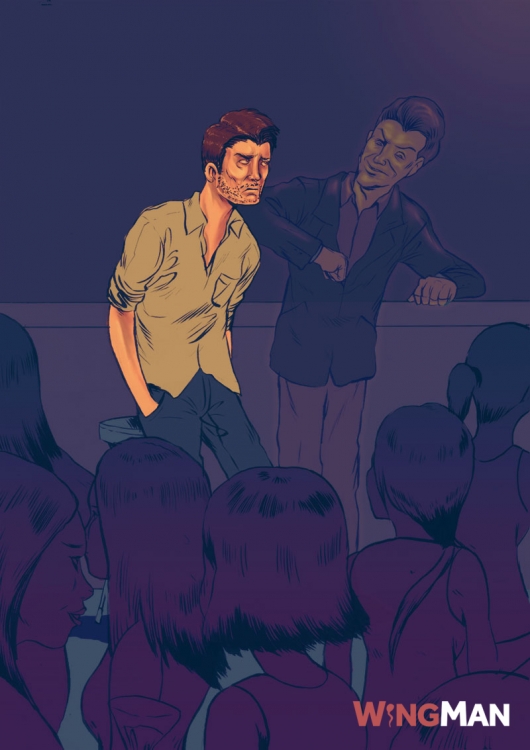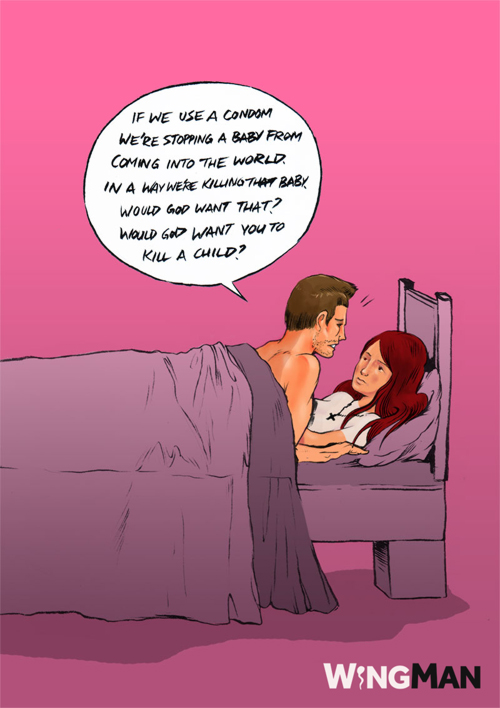 Concept images by Chris Yee
Cast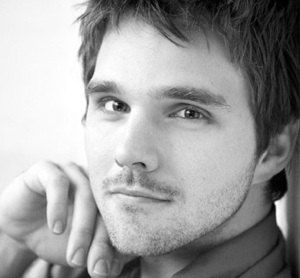 Scott: Guy Edmonds
Guy appeared in the original hit production of
Holding the Man
, which he also performed for Belvoir and on London's West End. His TV work includes
Wonderland
,
Camp
,
The Moodys
,
A Moody Christmas
,
Underbelly: Razor
,
At Home With Julia
,
Double Take
,
Cupid
,
House Husbands
, and
Home and Away
. Guy is also a director and producer. His short film, '
It's a Treat'
won Best Comedy at NYC Film Festival, and his most recent short
Silver Stiletto
had its world premiere in the US last year and has since played more than twenty festivals and won numerous awards.
And we're still looking for the rest of our cast, including Wingman!
The Team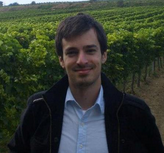 Creator, Writer, Director: Steve Anthopoulos
Steve is a Sydney based filmmaker. His most recent short film, Farid in the West, (2013) starring AFI nominee Robert Rabiah, most recently screened at Palm Springs Shortfest and the Cleveland International Film Festival, where it received an honourable juror's mention. He made some of Australia's earliest and most successful web series, including TBI (2007) which attracted over 1.5 million views. His follow up web series, a 10 part interactive mystery web series, The 21 Conspiracy (2008/9), attracted a legion of devoted fans, with over half a million views. The 21 Conspiracy went on to be nominated for a Webby Award and featured by Wes Craven's halloween spotlight. Steve's shorts include the award winning Tree in the Forest (2006) and Manoj (2007). These films continued to engage audiences, racking up over a million online views.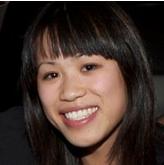 Producer: Yingna Lu
Yingna is a video producer who has created content across all genres. Her last dramatic web series, Lessons From The Grave directed by Matilda Brown starring Byran Brown, will broadcast on ABC2 in September 2013 and has been commissioned by the ABC for a follow up season.
Her comedy short Farid in the West screened at the 2013 Palm Springs International ShortFest, and awarded runner up Best Women's Short at the 2013 Cleveland Film Festival. She successfully raised $9,570 in her firstcrowd funding campaign for the 20 minute supernatural thriller, Pandorian starring AFI Winner Sophie Luck (Blue Water High), Kyle Rowling (Star Wars, Spartacus, Wanted), Jon-Claire Lee (Mao's Last Dancer) which was covered in Film Ink (link) and is set to be released Summer 2013.
She recently produced clips for RUFUS (Desert Night, This Summer), Ngaiire (Dirty Hercules) and Lime Cordiale (Bullshit Aside) whom she also co-manages. She has been developing three international feature films under producer, Bill Leimbach (Beneath Hill 60), including Banjo & Matilda directed by Morgan O'Neill (Factory Girl, Drift) which successfully received $20,000 from the Screen Australian development grant and is set to release to cinemas in 2015.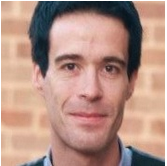 Co-Writer: Luke Davidson
Luke is a graduate of the prestigious RMIT Advertising course and also holds a diploma in Marketing Communications from IAA. During the course he discovered writing to be his strength and passion. In December 1999 he graduated, receiving a BA in Advertising (awarded with Distinction).
Over the course of his career, Luke has worked at some of the best-known advertising agencies in the world, creating campaigns for some of the world's leading brands, including BMW, MINI, Foster's and Cadbury.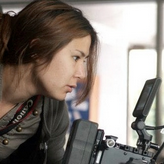 Cinematographer: Ella Gibbins
Ella is a Sydney based (for now) cinematographer whose unrelenting attention to colour and light has created some of the most unique images in the industry.
Her inspired music videos for best selling band, RUFUS - Take Me, We Left and Desert Night - received praise in The Huffington Post and claimed numerous titles in the Vimeo Awards. Her short films, Silent Screaming and Beneath the Waves were awarded the Bronze Award in the 2011 Australian Cinematographers Society (ACS) NSW & ACT Awards; the latter film was also recognised for Best Cinematography at the 2011 UTS Golden Eye Awards & 2011 LA New Wave International Film Festival. She receives her Graduate Diploma in Cinematography at the Australian Film, Television and Radio School (AFTRS) in 2013.
Frequently Asked Questions
How does this work?
Your pledge is only processed if we reach our goal. If we don't, your credit card/Paypal is not charged. Not one cent.
I've never heard of Pozible.
Pozible is a crowdfunding platform and community for your creative projects and ideas (similar to Kickstarter and Indiegogo). Developed for artists, musicians, filmmakers, journalists, designers, entrepreneurs, inventors, event organisers, software developers and all creative-minded people to help you make goals and new ideas possible. They expand their headquarters to the US this year.
Is this animated or live action?
It's live action.
Are you a radical pro-life organisation?
Nope, this is a joke about how you might behave if you took the doctrine of potential life completely seriously.
Can I impregnate you?
That would require a hefty contribution.
If you have any other queries, contact us or see
http://www.pozible.com/faq/index/1
ylu@spaceboy.com.au
steve@spaceboy.com.au
The Challenges
Creating a successful series online is like trying to pick up a girl. It's risky and a gamble, but with the right tools and a bit of luck, you'll hit a winner.