Announcing a new STRETCH GOAL!
The support for Written in Stone has been incredible. It's so wonderful to see that so many poeple want a copy of my book and to also see the interest in my work grow. We have doubled the project in the first two weeks. As a result of pledges so far I can print 1000 books. This number can increase with every new pledge.
This new stretch goal will do some really great things.
-print over 2000 books
-allow me to focus exclusively on preparing the book for print and organising the amazing rewards to be sent out.
-allow me to spend time down on the coast and add new locations and content to the book. Due to printing costs I had to keep the page numbers down. With the success of this campaign I can now add new locations!
So much gratitude to those who have pledged! Keep spreading the word and let's give this book wings.
Hi, my name is Min. I am a geologist and creative writer who has grown up exploring the coastline of the Great Ocean Road. I have combined my interests in story, art, and science to create a book that shows you the coast in a creative and fresh way. After eight years of research, writing, and creating, WRITTEN IN STONE is ready to be in the world.
This book is a celebration of the rocks and cliffs, of how they display colours, textures, and curious events at every corner. I have climbed, scrambled over, and explored every inch of sandstone, limestone, and basalt surface that can be found along the Great Ocean Road. This has led me to some of the wildest and most unseen areas of the coast. I have written each moment of this adventure into this book so that you can see the Great Ocean Road through the eyes of a geologist.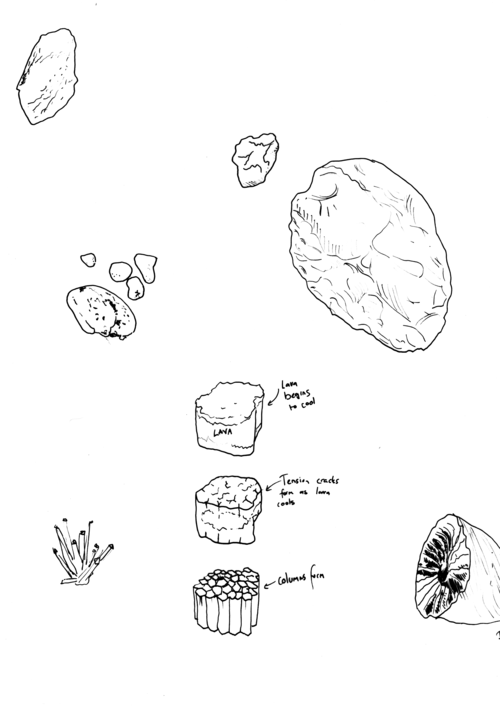 Explore the coast with the eyes of a geologist
This book is a new way to share geology and history. Taking patterns, process, and time and weaving them into a unique journey along Victoria's southern coastline.
WRITTEN IN STONE is a VISUAL book filled with sketches, maps, diagrams, and descriptions of geological processes that have shaped key sights along the Great Ocean Road; The Twelve Apostles, Gibson Steps, Loch Ard Gorge, London Arch, The Grotto, Bay of Islands, Kennett River, Lorne, Apollo Bay, Bells Beach. Plus a glossary to help you with the details!
By reading this book, you will learn how to see the world beneath you as a shifting, moving, changing story and explore:
- How to interpret what you see in the rocks and cliffs so that their stories come alive
- How rocks form, shatter, roll, and flow across the Earth
- Where to find cliffs that hold fossils
- How to identify global sea level changes
- The process that has created symmetry and form along the coast ... and much, much more.
LONDON BRIDGE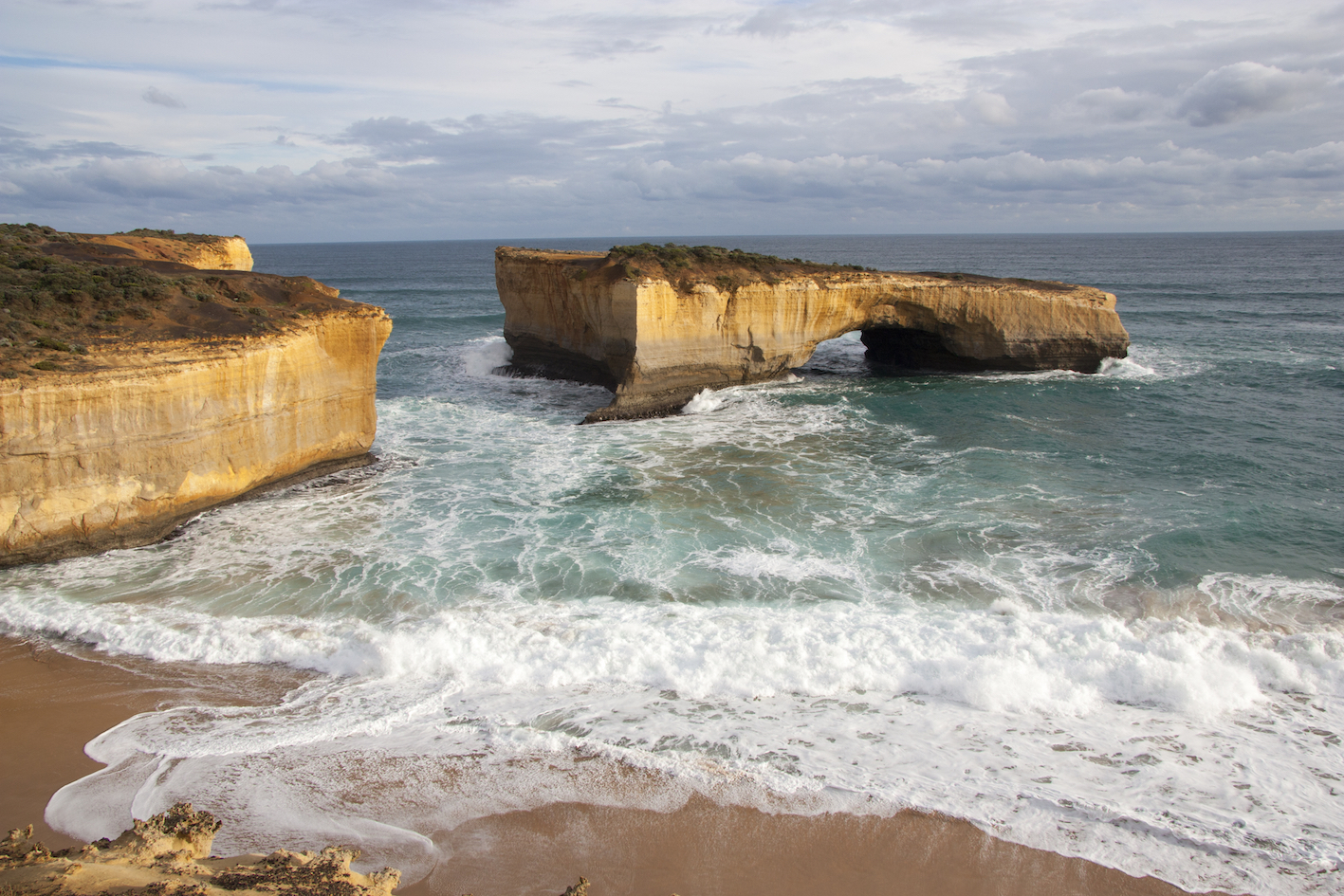 I want to be able to bring this into your home. This book is about far more than just rocks. It's about a sense of mystery, place, story telling, deep time, reflection and the importance of the land beneath our feet.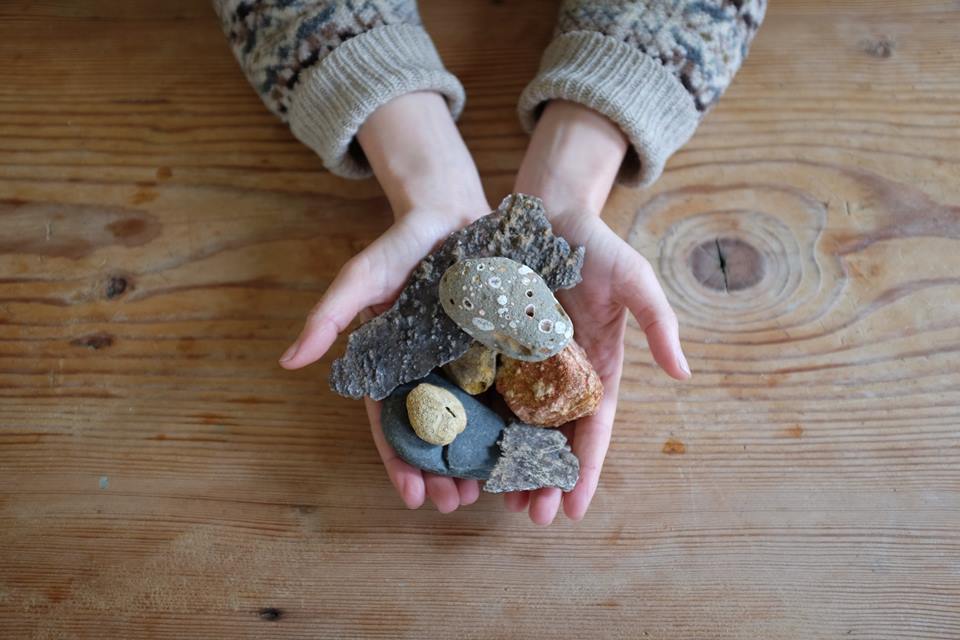 The book
WRITTEN IN STONE explores the landscape of the Great Ocean Road: a beautiful stretch of Australian coastline famous for wild, rugged cliffs, shipwrecks, unique rock formations, and surfing. Though there are many books that celebrate its scenery, there is little information that celebrates and explains the natural story of this coast. It is this gap that this book seeks to address.

The book is split into three sections:
Torquay to Aireys Inlet - Lorne to Castle Cove - Moonlight Head to Warrnambool.
Each section contains maps, diagrams, sketches, and photographs to help you see the story of the landscape. Together they chart a 95-million-year journey from Gondwana to Australia.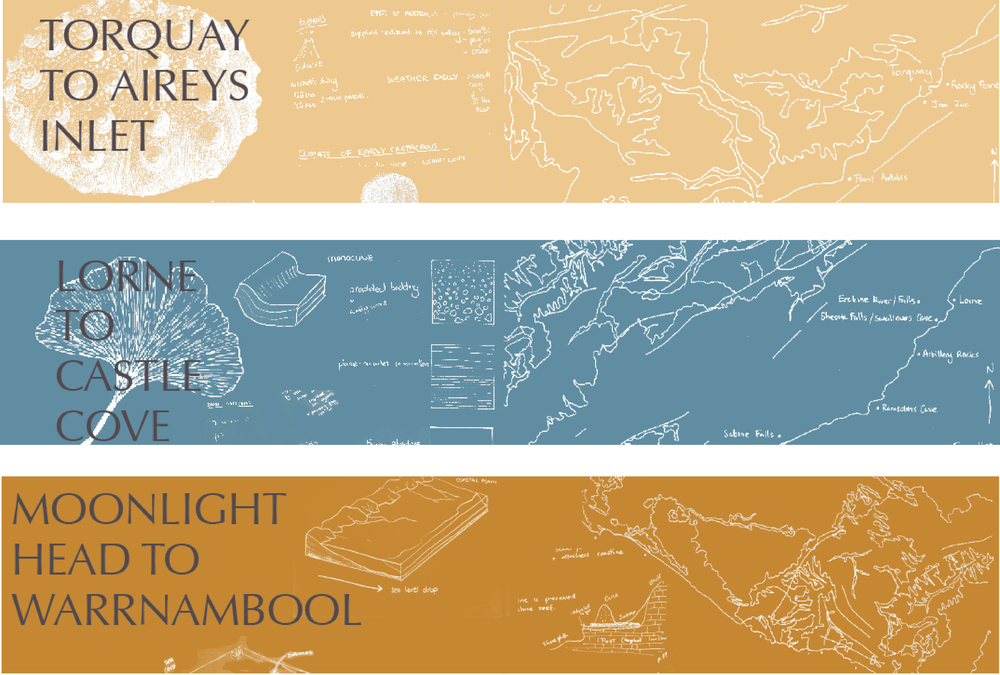 The goal
To print 500 hand crafted, professional offset hardcover WRITTEN IN STONE books using Forest Stewardship Council certified Paper.
The final size will be ~ 260 x 210 mm
A hand crafted book of art and geology!
Your pledge to support WRITTEN IN STONE will make publishing this book possible.
"Your text opened up a new world to me, one helping me to see a familiar and loved place so so differently. Sometimes I actually physically shivered at the beauty of it and at your ability to conjure time and place and space. Thank you."
-Dr Kelley Johnson


"LOVING reading your 'Written in Stone' manuscript. It really is very good."
-Dr Tim Rawling, Geologist.
"It is impossible to read this book without feeling the excitement you've instilled in its pages and, consequently, excitement about the topics you introduce. I finished this book and felt I had just been guided on a journey into landscape where things I took for granted in the world suddenly became alive and infused with meaning."
-Sam Zifchak, Editor
"Editing your book has made me 1) want to go to the Great Ocean Road and look at the rocks 2) study geology again! "
-Kate Goldsworthy, Editor.
Working cover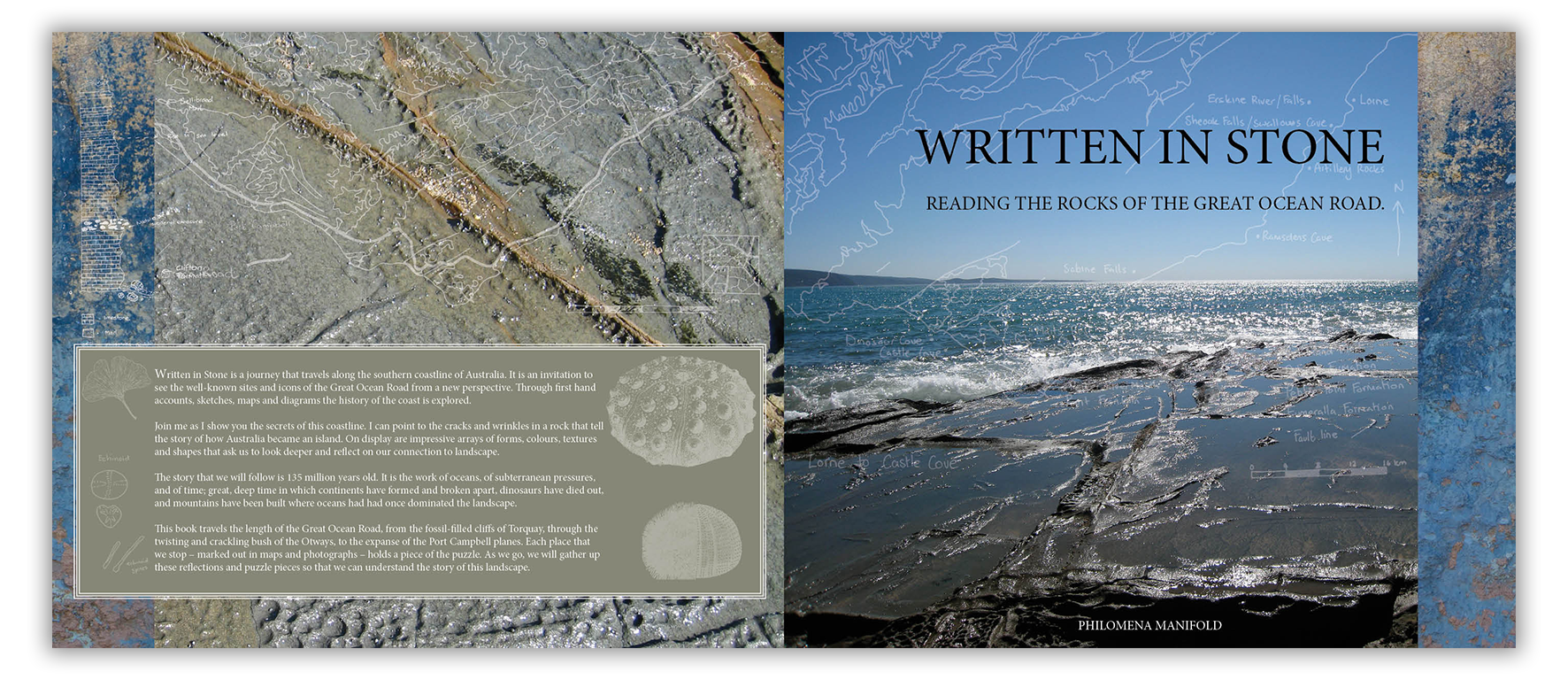 Timeline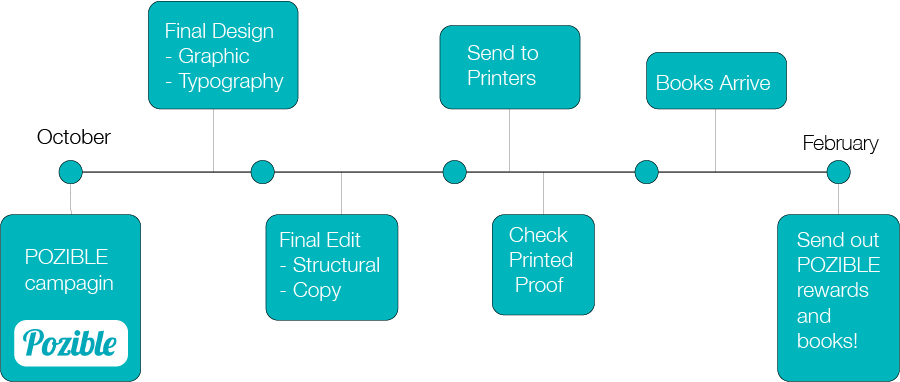 Sample spreads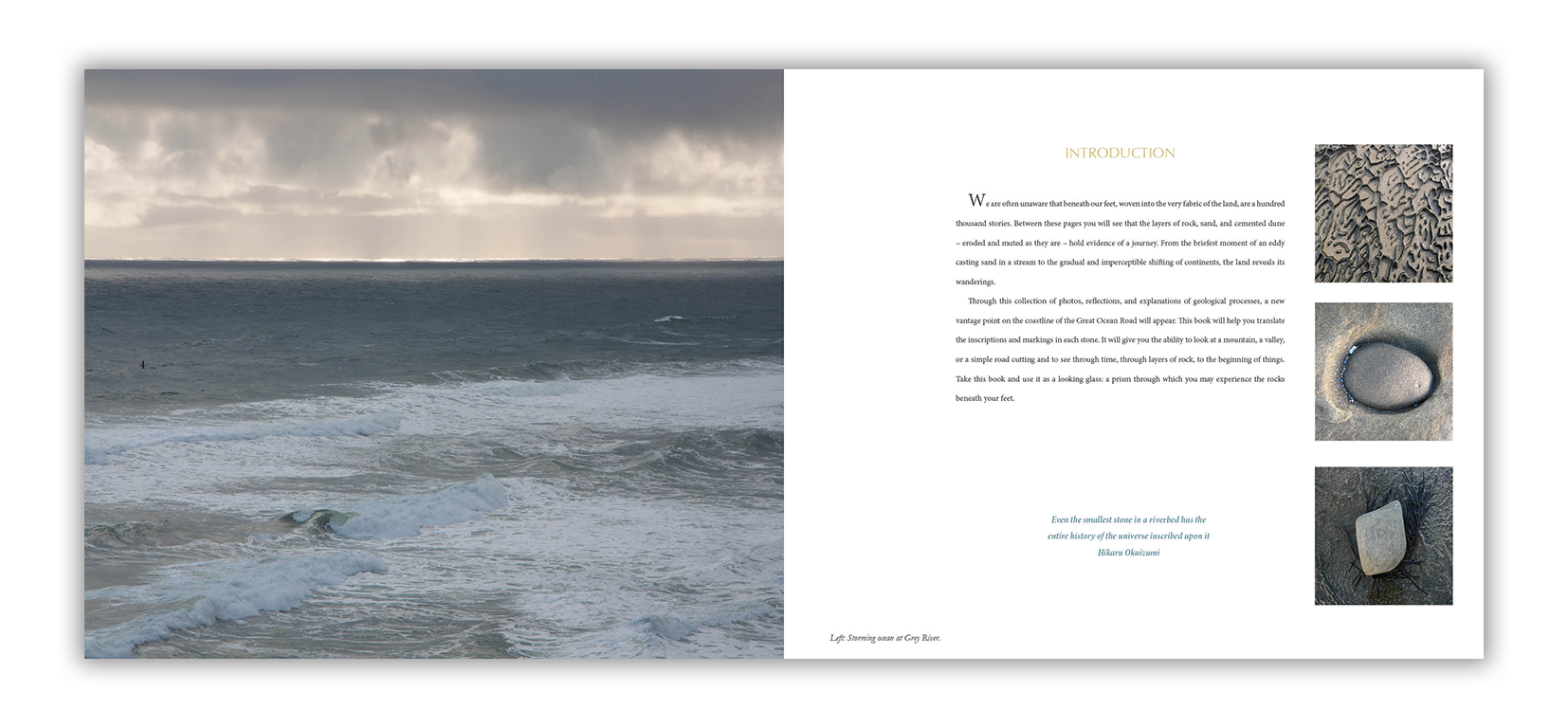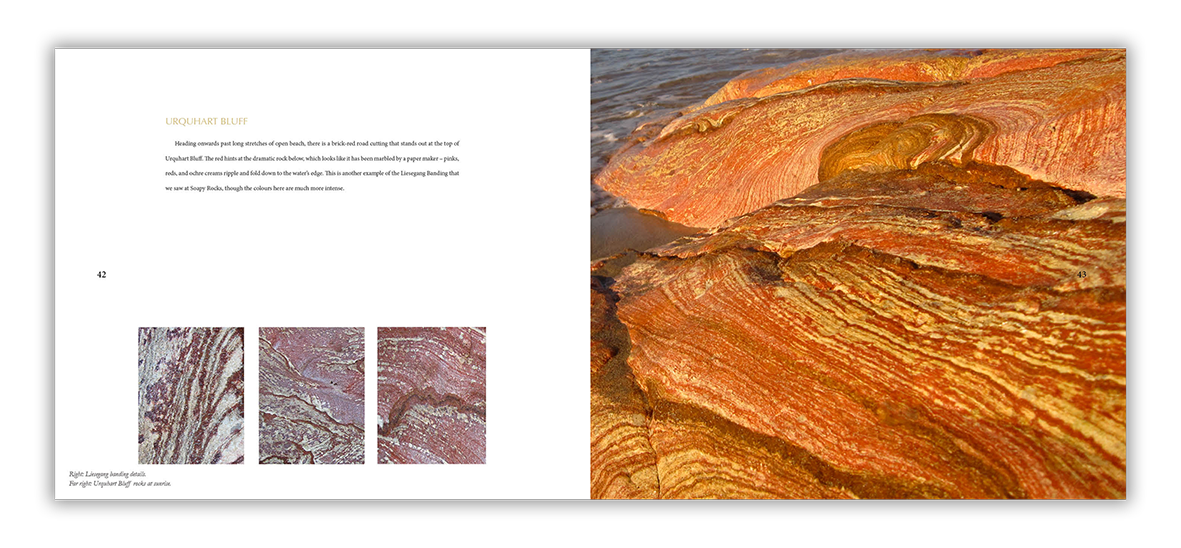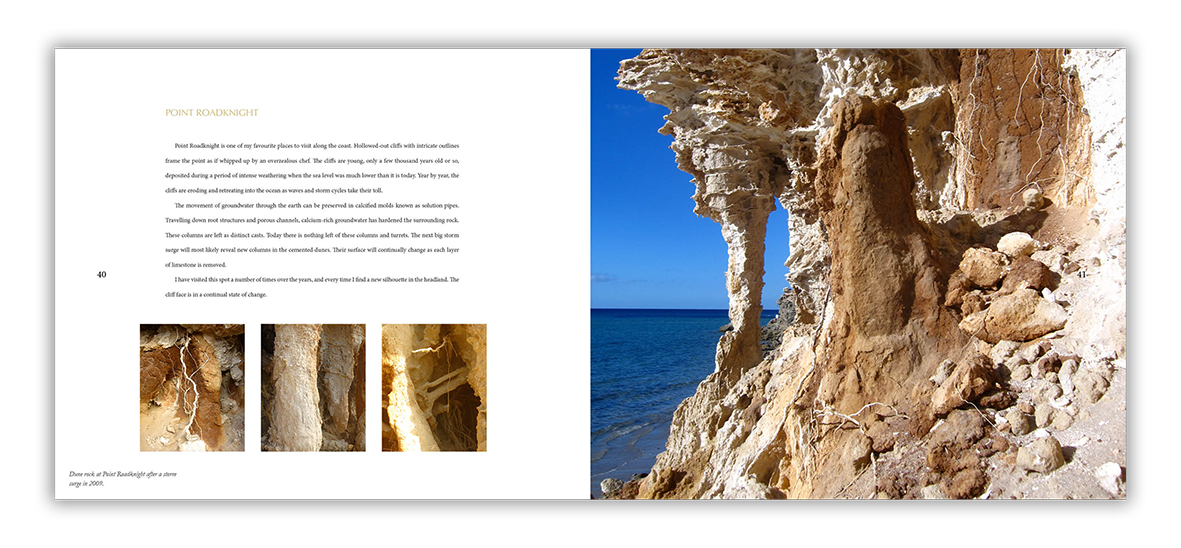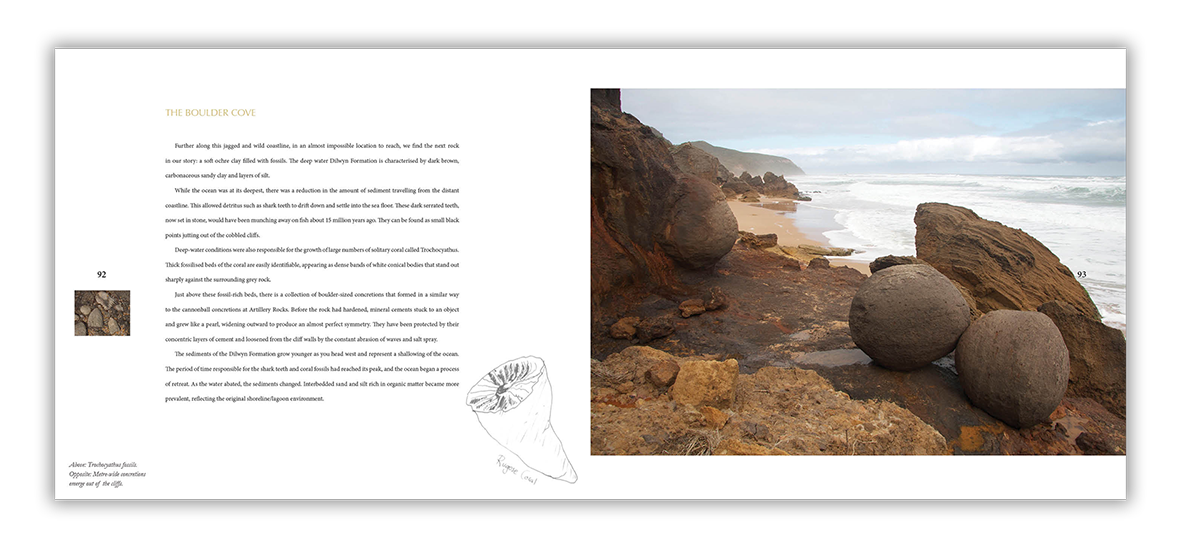 For more information, maps, and photos take a look at:
www.writteninstone.net.au
How The Funds Will Be Used
This is a bare bones project. I am raising the exact amount needed to print and publish WRITTEN IN STONE.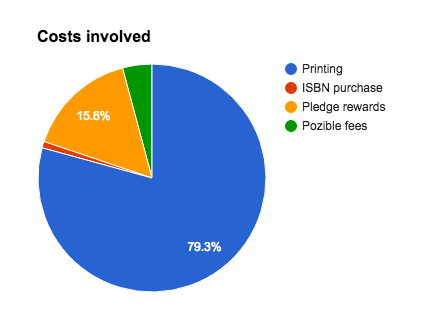 The Challenges
The risky part is behind us. I have managed to write, collate, and photograph the entire Great Ocean Road. I have avoided mysteriously going missing on my many adventures over rough terrain, cliffs, and mud slides.

Timeline blow out - I have given thought to how long the turn around will be and then added extra time. If unforeseen events occur, I will keep you updated on progress.

Financial miscalculations - this will hopefully not be the case as I have collected quotes from all parties involved.
This book is so so so ready to go. I have been lovingly, crazily, and passionately sculpting this book for over eight years. WRITTEN IN STONE is an experience, a submersion, a magical coastal adventure, a book that will draw you in. Come, find out for yourself how 135 million years have shaped Australia's southern coast.
Crowdfunding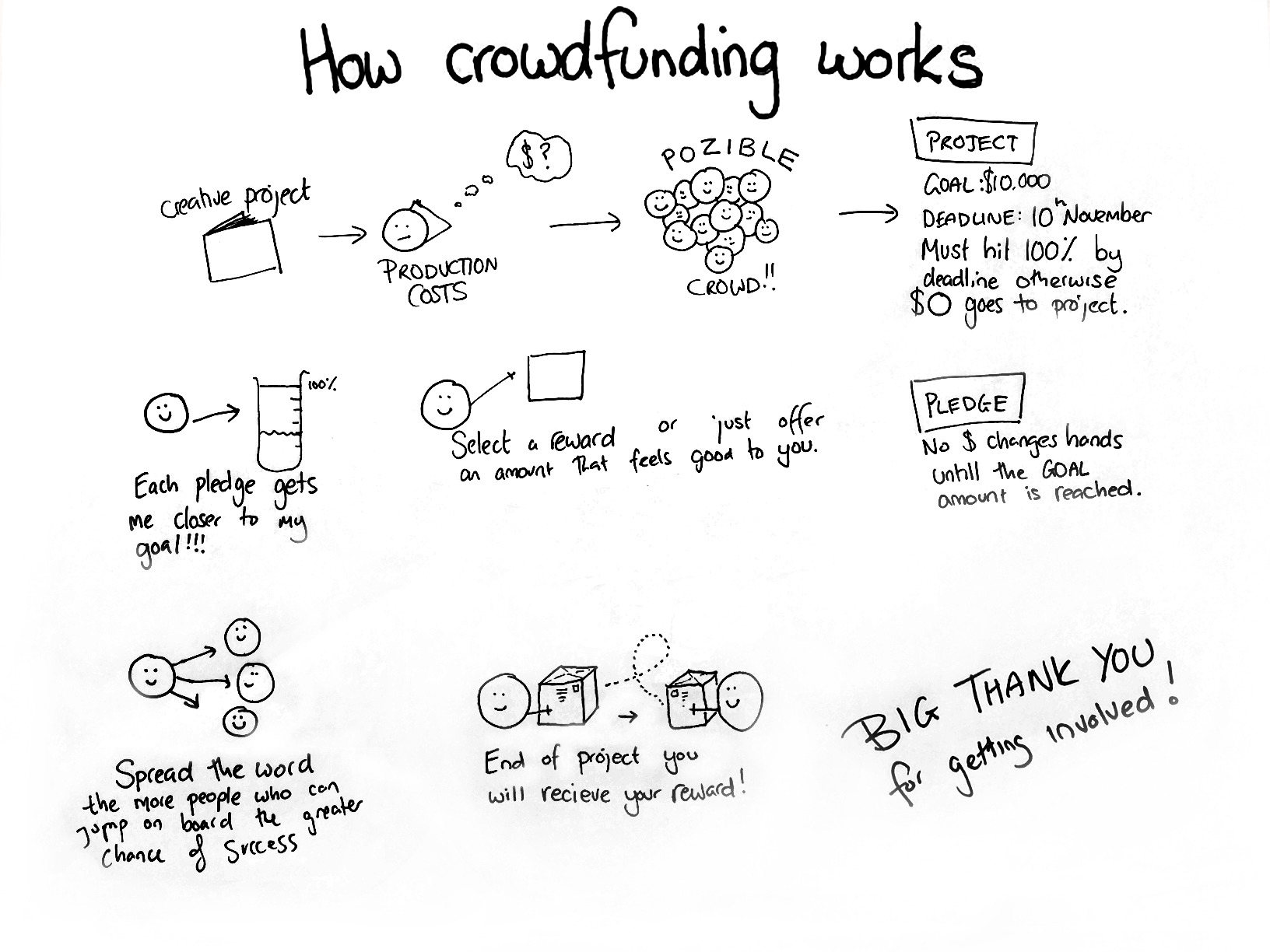 Detailed discription can be found here.


How do I pledge?

1 Press 'PLEDGE NOW' button

2 Choose amount
Shipping
Anonymity if desired
Press Continue

3 Login/register
Email address
Name
Create password
Press Continue

4 Payment
Credit Card details
Name on card
Phone Number

5 Press Pledge

6 Thank you message!
Mobile and tablets
Looking for rewards on a mobile - select REWARDS tab underneath the PINK PLEDGE button!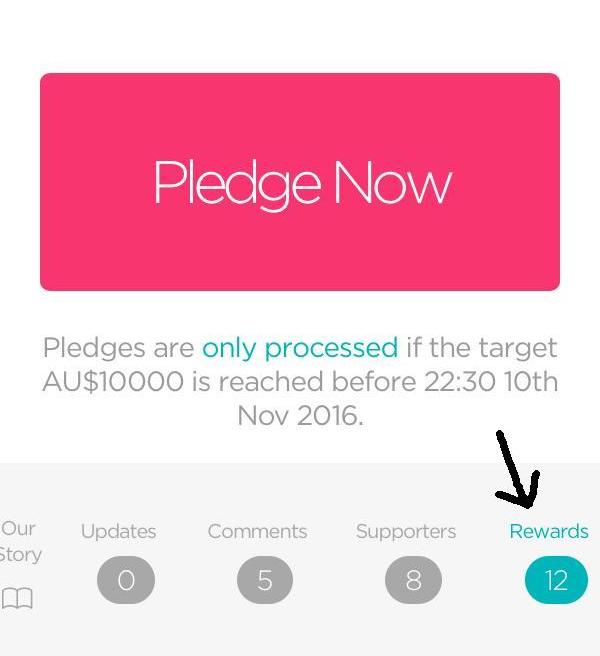 The five photographic prints available
One of the many great rewards for your support! Check out the REWARDS listed!