Hi…. My name is Tim Danko. I am an Australian cartoonist who lives in New Zealand.
I have been making my own comics for close to 25 years. I publish books under
Dead Xerox Press
, and I have been involved in comic projects with
Silent Army
in Melbourne, and Oats comics in New Zealand.

(some covers for my previous comic books)
I've had some successes along the way. Most Recently the Australian National Gallery in Canberra acquired some of my comic books for their print collection. And also some nice people in France started publishing my comic work. They are called The Hoochie Coochie
In 2008 they asked me to make a long comic for a showcase of new talent they were printing. My story turned out really well, I'm very proud of it .the comic is the longest single story I've ever made and contains all the techniques I've developed, and learnt over the last 20 years creating comics, as well as the direction forward for my cartooning.

(finished pages from the book)
I've worked on it consistently for 4 years; the rough edges have been polished and worked until it is shiny and beautiful. It was published Feb. 2012 which was great. But it's all in French!! I couldn't share it with all my friends and family in the English speaking world. So I've decided to print the comic in English. The French publishers printed in black & white (it's a nouvelle vague thing!) but I've turned the pages into glorious full colour and restored pages where I had to compress the story to fit the French version of the book.


(pages in progress from the book)

I drew most of the comic on Great Barrier Island where we lived for four years. Visually I got inspiration from the landscape of the island for this comic. Also At that time I had started reading the Swiss writer Robert Walser
.His writing moves and shifts, you never really get a grip on the 'author' writing it. There is a delight in simple external pleasures, like walking, falling snow, or the look of water; things outside of the writer that also seem to dissolve the writers presence in the writing. His writing never reads the same way twice, there are side trips, misleading stumbles and happy deceptions. It is a game of narrative hide-and-seek, a place where the author is everywhere and nowhere simultaneously. so there is a fair bit of inspiration from his writing in there too.

The comic is about some people looking to find something that can't be found, and trying to know someone who can't be known. Through this they come to grips with the landscape they find themselves in. and maybe they find something just as important through this process of looking. Or maybe they don't. I'm not giving the story away, order the book to find out!

So the comic is done and it's ready to print.Would you like a copy? This is no pie in the sky crowd funding of some future project, you are pre-ordering a finished book. If you order now you get the comic earlier and cheaper, and a whole lot of bonus rewards for helping to get it printed. I can't wait to see the full colour book for real, and hope you will want to read it too. It's pretty special. Thanks for your time today.
* if you want to support the comic book in a non-money way, please share with your friends on facebook, tweeter, or the old e-mail. that would be greatly appreciated!
(5 randomly chosen sharer / promoters will receive 2 issues of the latest screenprinted 'Sup-Ho' comics)
* all rewards include delivery to anywhere in the world
*picking up your reward from either Auckland or Melbourne launches entitles you to a free screenprinted 'Sup-Ho' comic of your choice, in leiu of postage!!!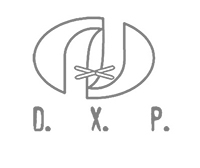 Tim Danko
The collage work of Tim Danko is a lucid reminder of the pop-cultural origin of the comic, maintaining aesthetic quality throughout.
Katy Stevens, RealTime Magazine.

Tim Danko is one of Australasia's leading experimental cartoonists.
Dylan Horrocks.

Is Danko a similarly misunderstood genius? I don't think so.
David Tang, Comics Australia.

Tim Danko kicks this off, with a series of highly absurd reconfigurations of Charlie Brown literally deconstructing in both an actual physical sense, and also in the smart and tricky postmodern way…puts him on Ruthie's Guys to Look Out for List.
Ruthie Penmark, The Comics Journal
Look at Tim Danko's comics and ask yourself – can I be that good/weird?
Sam Twyford-Moore, Comic Artist-Rehab