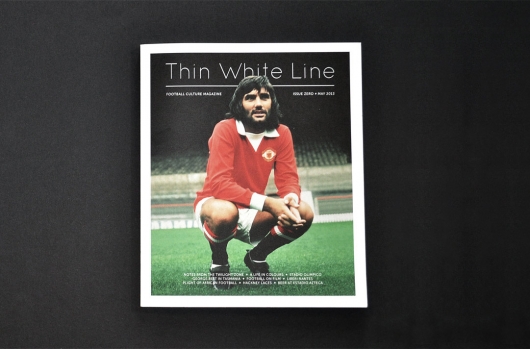 Thin White Line is a new football culture magazine.
With local roots and a global perspective, we've collected football stories from all over Australia and the world.
Football is a common language that spans continents and cultures. Our contributors come from all over the world, with their own football stories to tell.
Art Director Cam Colson of
Microcosm Design
has created a magazine of stunning quality. We've filled the magazine with great football writing and fine photography,
printed on high quality eco-friendly 130gsm paper.
Our contributors include established and emerging writers and photographers, covering everything from the frivolous to the academic.
As you can see, the magazine is almost ready to go, but we need your support. By backing this project, you'll help pay our writers, photographers and illustrators as well as our printing and postage costs.
But more importantly, by subscribing you'll guarantee that you get your hands on Thin White Line before anyone else.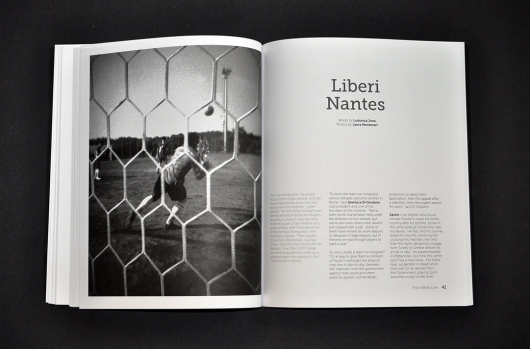 CONNECT WITH US
You can find Thin White Line online at our
website
, follow us on
Twitter
, like us on
Facebook
or you can send us a personal message via our
contact page
.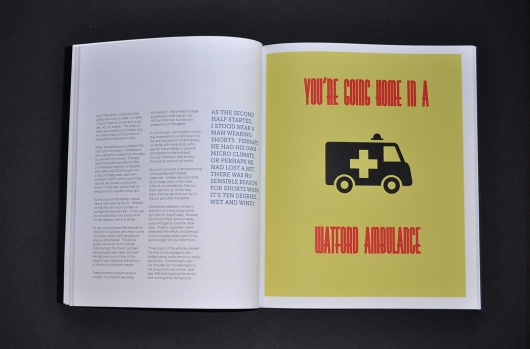 THE T-SHIRT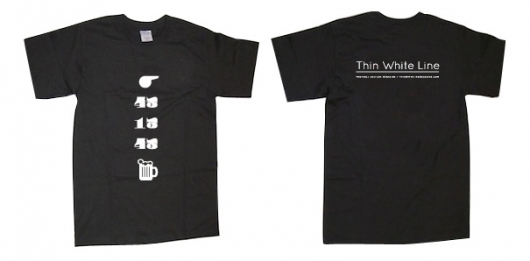 OUR CONTRIBUTORS
Ben de Buen - writer and footballer. Ben is our connection to the world of football in the Americas.
Ludovica Jona - journalist and press officer based in Rome.
Joe Gorman - football writer and researcher with a soft spot for the days of the NSL.
Les Street - football historian who specialises in the history of football grounds in Australia.
Jenny Simmons - London-based photographer and videographer who loves scoring cracking goals on the half-volley.
Dr Peter Ochieng - expert on African football.
Greg Downes - sport management consultant, lecturer, and doctoral student. Greg's work will open your eyes to the hidden history of the game in Australia.
Laura Montanari - arty Italian photographer bringing a new perspective to football photography.
Jim Webster - photographer and rock 'n roller.