How salty is your seafood? The effect of elevated salinity on fisheries relevant benthic marine beasties.
The national interest in increased salinity levels of coastal waters as a potential consequence from desalination waste, brine water and temperature increase associated with global warming has generated considerable debate in the media. Exposure to elevated salinity can impair the physiology of coastal marine organisms.
Despite living in a saltwater environment, most marine animals have a relatively narrow salinity tolerance range. Similarly, aquaculture species culture reliant on coastal seawater are also at risk if the salinity concentrations exceed the biological threshold limit of the animals. Limited research has been conducted on identifying the specific response of commercial marine species, such as rock lobster, abalone, and sea urchins, to change in salinity above the normal range.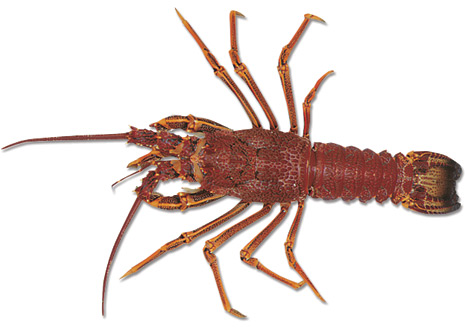 This project will develop a biological 'tool box' that can be used to provide specific evidence of biological effect in these representative organisms from elevated salinity exposure. The 'tool box' is designed to provide a suite of test procedures, known as biomarkers, which can be applied across a range of organisms.
Biomarkers based on alteration in biological function, which range from the biochemical, to tissue, to whole organism level, offer remarkable utility for development as bioindicators of exposure impact.
This biomarker response approach can be used not only by the aquaculture and desalination industries, but also by any government or non-government organisation and interest group, including fishers, to measure, monitor, and /or interpret the potential biological impact of changes in salinity levels on coastal marine invertebrate species.