Other Worlds Zine Fair aims to create an alternative space for the exchange of art and ideas. It began in 2014 as a critical response to the MCA zine fair's connections to Australia's mandatory detention of asylum seekers through their sponsorship by Transfield. That sponsorship has since ended, thanks to a successful and wide-ranging campaign to boycott and divest from Transfield (Broad Spectrum). In its third year now, Other Worlds continues to offer a space of creative practice and exchange that is community-run, unprofessional, and unaffiliated with any cultural institution (and its cultural capital forged through ties to unethical business).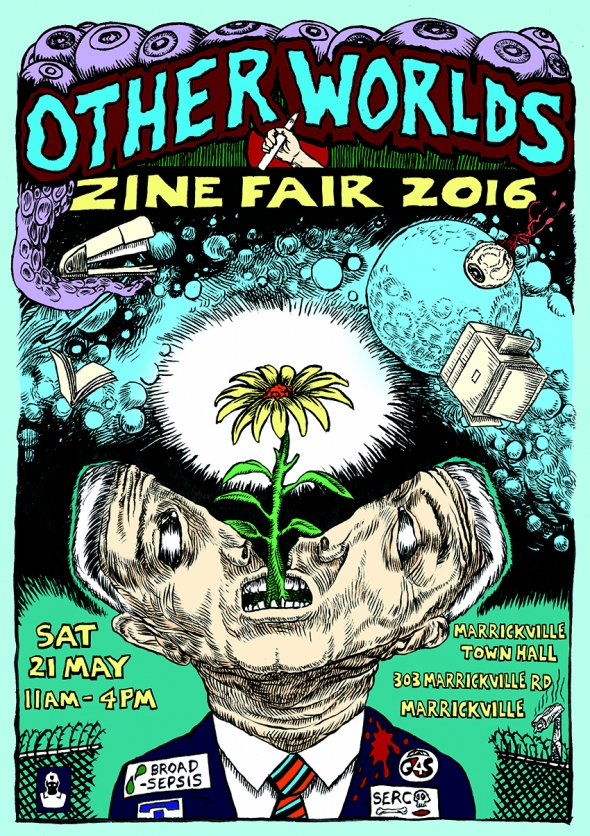 Some Of My Previous Work
We are a range of comic artists and zine-makers based in Sydney who convened out of a shared discomfort in supporting the MCA zine fair given its connection to Transfield Services (Broad Spectrum) who profit from human rights abuses. All organisers are involved in a voluntary capacity, and we welcome additional volunteers and supporters to get involved in future events and projects such as this.

otherworldszinefair@gmail.com
How The Funds Will Be Used
Money raised will cover the costs of venue hire, insurance and furniture hire for the zine fair. Covering these expenses through wider community support ensures that participation is affordable for all stall holders.