The Tintype Traveller has been a project in the making for over 20 years, but it has taken the current climate of photographic nostalgia to propel the idea to fruition.
Cynthia Gemus and Sam Oster both have a commercial practice in digital photography but share a passion for traditional photography and the craft of handmade images. Cynthia had been finessing her tintypes from a temporary darkroom in the family home, but when a baby came along the chemicals in the home became a challenge. In the meantime Sam had been defiantly maintaining a makeshift darkroom in her shared studio in Adelaide, promising to use it more regularly as the equipment storage for 5 photographers kept pushing the darkroom into a smaller and smaller space. When the pair started experimenting with studio tintypes it was not a pretty sight as they donned fumigation masks to work in a poorly ventilated store-room between softboxes and light stands.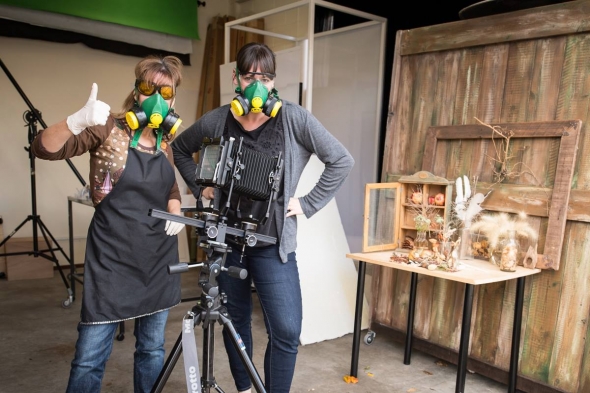 And so the idea for an off-site and portable darkroom was revived to facilitate an effective workspace whilst allowing both artists the opportunity to work either at the studio or on location. Tintypes are a wet-plate process, which means that the images are created in the camera whilst the emulsion (chemicals and stuff) is wet, and they need to be processed immediately. Which means the darkroom needs to be on site wherever the subject can be found. Both Sam and Cynthia teach photography and with the current interest in traditional and alternative processes rising, they loved the idea of taking the darkroom and it's traditional skills to the people!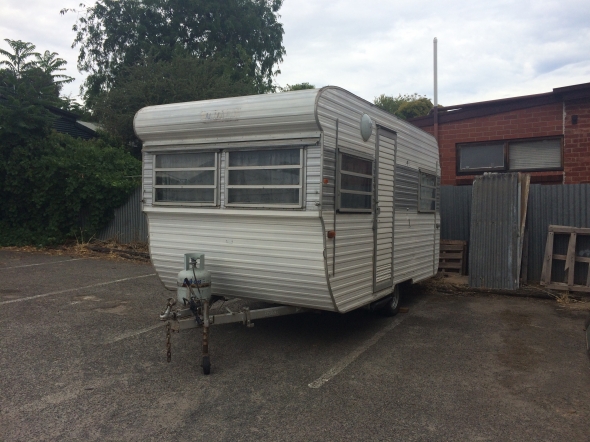 The Tintype Traveller is important to us because:
* It offers us a dedicated custom-made darkroom and work space;
* It allows us to work from the studio (parked in the carpark) OR on location;
* We can practice and teach traditional processes in a professional space that is safe and effective;
* We can take the darkroom to festivals and events to showcase traditional photography processes and teach workshops in more remote locations;
* It's an old-fashioned caravan supporting an old-fashioned technique, both of which are enjoying a trendy revival.
* It's important to continue sharing traditional techniques for current and future generations to enjoy, and to keep the historic processes of photography alive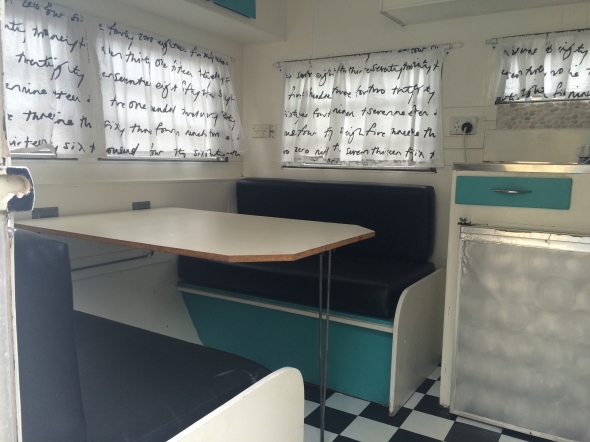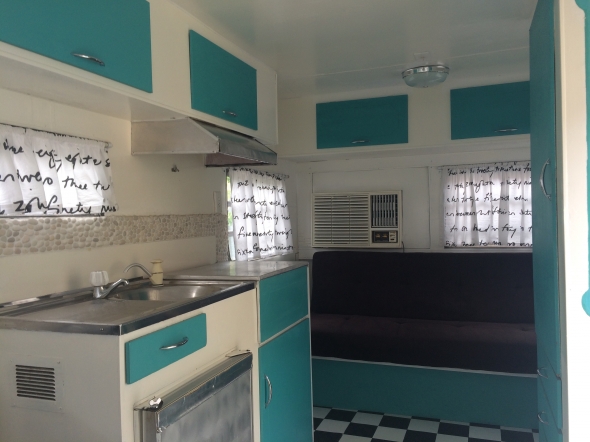 In order for us to convert the caravan into a darkroom there are many renovations and alterations that need to occur. We need to modify the interior to create bench-spaces and to install a darkroom sink and wet area. Industry-standard fume extraction and effective light-proofing need to be installed, along with appropriate safe-lighting. And the caravan needs to be painted and branded to celebrate and share it's new identity as a mobile darkroom – the first in South Australia (as far as we know).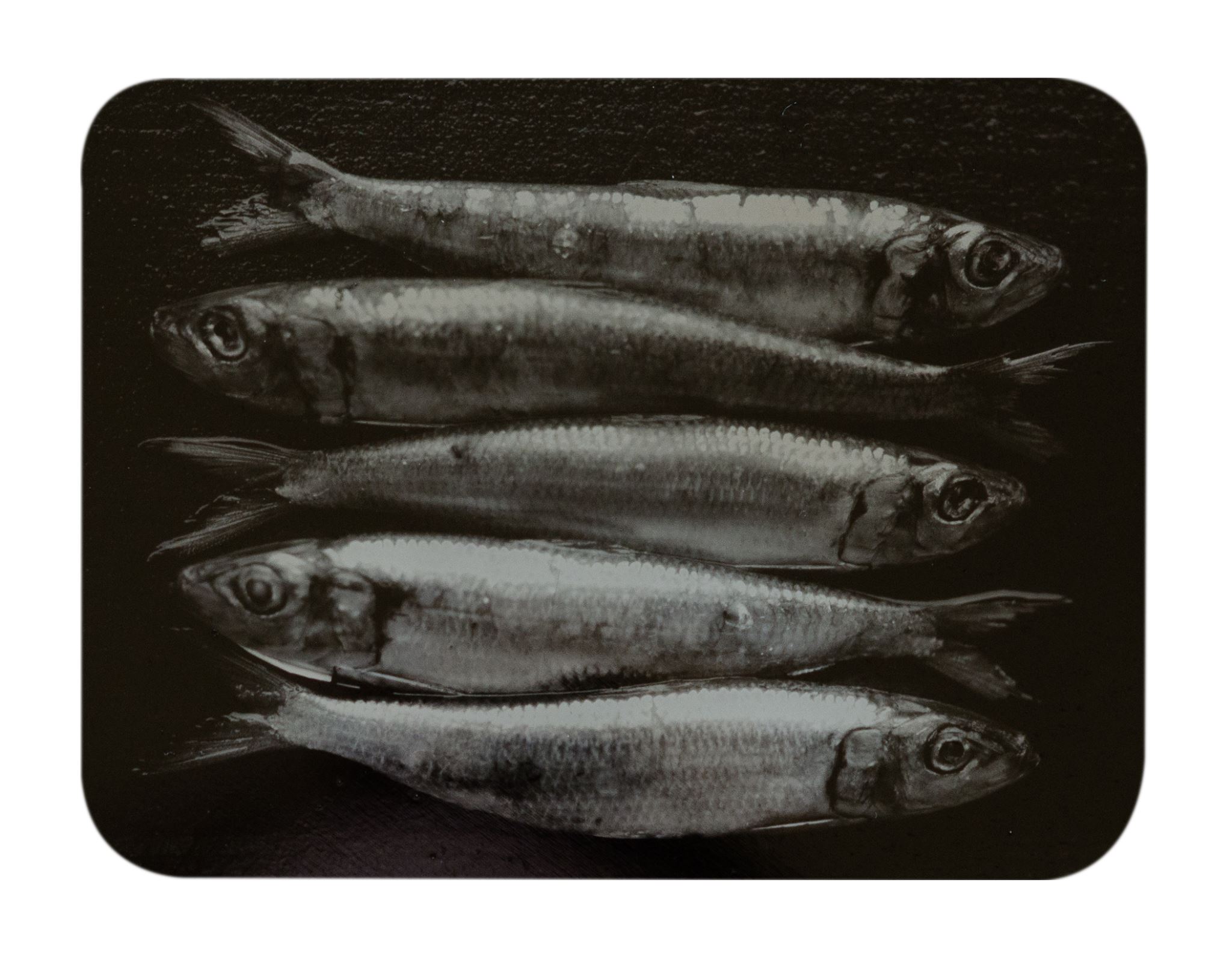 (image by Cynthia Gemus)
The Tintype Traveller needs to be on the road soon for upcoming workshops for the Shimmer Photographic Biennial in September 2016 - The caravan will be based at Red Poles Gallery in McLaren Vale to support an alternative processes exhibition and workshop program during September. We believe that this will be just the first of many creative opportunities to celebrate and share wet plate and other traditional and alternative photographic processes.
How The Funds Will Be Used
Caravan Renovation Fund (we have quotes and estimates on most of these but costs may fluctuate when we actually get the jobs done) ::
Painting $800
Logo stickers for caravan $500
Darkroom sink plumbing & waste management $1000
Carpentry & materials $1400
Chemical fume extraction system $715
Electrician & materials $850
Caravan infrastructure $250
Light-proofing $220
Replace the dodgy old reverse cycle air-conditioner $720
New tyres x2 $180
Stabilising legs $100
Awning $900
Generator (3200W) $919
The total is obviously more than we are asking for :)
The Challenges
Having done a lot of planning and budgeting we feel very confident that these funds will be sufficient to get the tintype traveller on the road in the short term. We have had quotes from the electrician, plumber, panel beater, painter and carpenter, and have also costed all equipment and materials. To ensure that the Tintype Traveller stays on the road in the long term, we are planning to fund maintenance and other costs by running workshops, darkroom hire days, and a variety of location shoots.