Hi!
I'm Jess Green, I'm ready to record my new EP, and I'm hoping you'll help me fund it!
This is not only a brand new collection of songs, but a new stage name to perform this music under:
Pheno
I wanted to give myself new creative space to perform this music and a license to try new things, so I have followed in the footsteps of some of my musical heros and dreamed up a new name. Phonetically, Pheno (pronounced feeno) sounds good to me, and it has some great connotations, it can be short for phenomenon (that's a lot of ph words I know), and for me it conjures up mystery with a sort of sci-fi element which I hope you'll hear coming through the music.
I will record 5 songs, release two as singles and then release the whole EP. This will be available digitally as well as on 10" Vinyl and CD, with promotional touring in late 2016 and a more extensive national tour in 2017.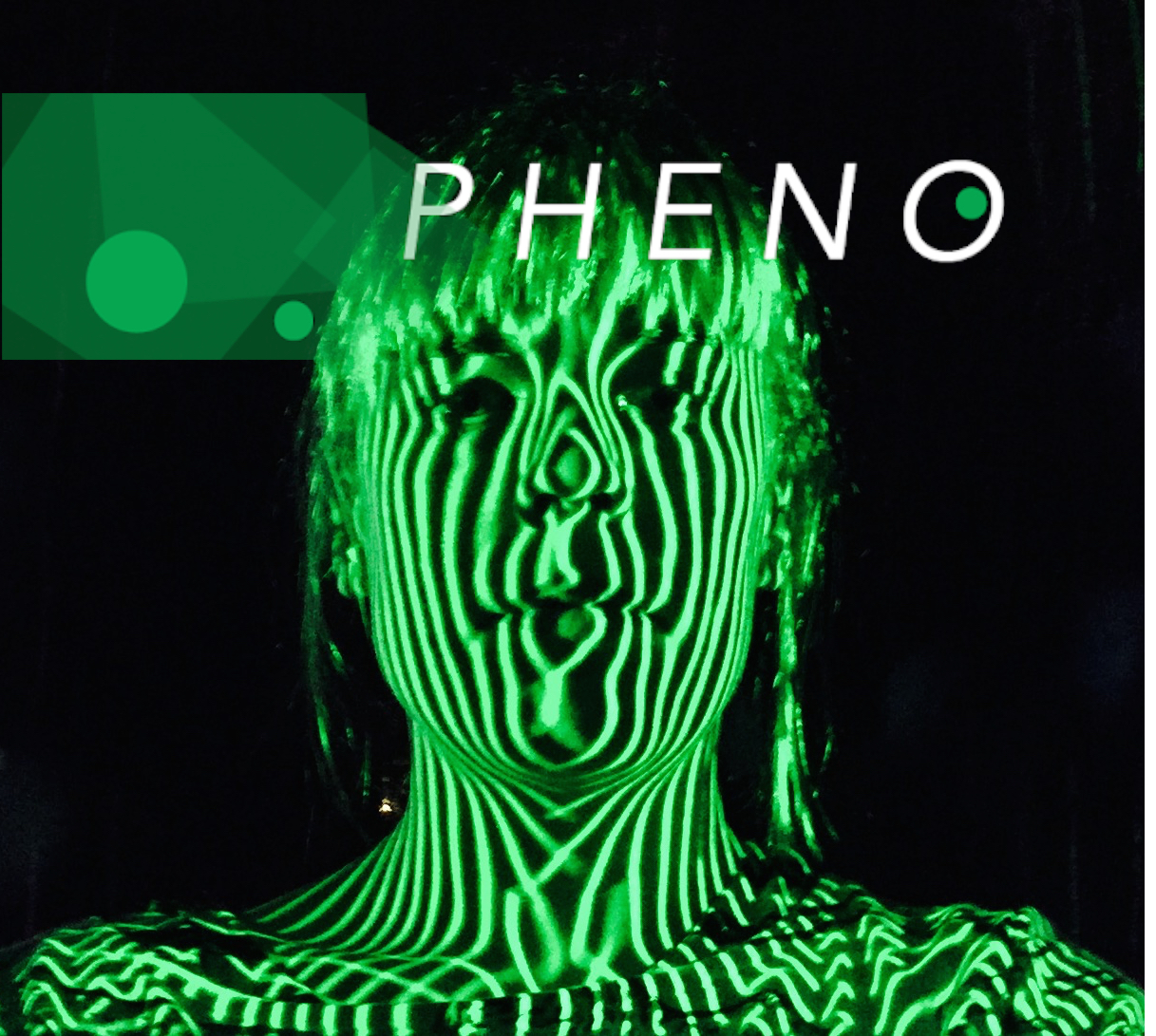 For those who don't know me, I'm a guitarist + singer + composer + songwriter. I've based myself in Sydney, Australia for the last ten years, working as a freelance musician in many styles; Jazz, Blues, Afrobeat, Indie Rock, World Music, and I've toured nationally and internationally -with my own projects as well as other bands and ensembles. Early this year I moved back to my home town Canberra, and am basing myself from there, performing locally but also regularly in Sydney and touring nationally and internationally.
If you'd like to know more about all that, you can read the pozible bio or head to my website:
www.jessgreen.com.au
and the pheno address to sign up to my mailing list is www.pheno.com.au
This will be my fourth studio recording, I've released two contemporary jazz albums, an alt-rock EP and an old-timey jazz EP.
This music has elements of some of my previous releases, but certainly those who know me as a jazz composer will find this much more pop-flavoured. In fact, It's pop/rock artists that I've been listening to most in the past 5 years or so. I've been lucky to have seen some incredible visiting artists who have really inspired me to develop my songwriting and performing. Artists such as St Vincent & David Byrne, Tune-Yards, Juana Molina, The Dirty Projectors, The Yeah Yeah Yeahs and Sufjan Stevens. As a gal who grew up listening to jazz, prog rock, grunge and funk, it's so exciting to hear these artists blurring the lines between genres.
I am super excited about this project, I began developing the material and musical concepts at the same time as becoming pregnant with my daughter, and the work not only documents a change in my personal life, but in my creative vision. Pheno is the offspring of an intense period of reflection and writing.
I'm fortunate to have a great creative team to work with.
Bree van Reyk will not only play drums and percussion on the album, but will be producing it too! She's a really interesting musical brain, equally comfortable working with Paul Kelly or the ACO or producing sound art for a gallery. I've known her since our first rock band over twenty years ago, and she's still one of my greatest musical heros. Alyx Dennison (formerly of Kyu) and I met working together performing music for the dance show 'Am I'. We hit it off musically and personally straight away, and when I heard her self titled album last year I was absolutely blown away. Our voices sound great singing together and her keys and synthesizer work adds gorgeous layers to my songs. There will be some more guest musicians on the EP, but that's under wraps for the moment.
Also in the team are Engineer David Trumpmanis (Sarah Blasko, The Church, Flume, The Voice). Trumpy has been super supportive of this project, and being a great musician in his own right, he adds musical weight to his role as sound engineer. Finally, I welcome Annie Mckinnon; confidant and collaborator. Annie and I both moved to Canberra recently and she's helped me put this campaign together.
So...that's the pitch! I really need your help to get this music recorded, 5 great songs await you as a digital reward;
1.Dragon Year,
2.Little Toys
3.There are Voices out There
4.SlingShot
5.Shadow in the Water
Plus a bunch of rewards:
ToteBags with a cool Pheno design....CDs.....limited edition vinyl........A cool poster that's also a lead sheet to learn to play my songs and......... JESS WORLD!
What's that you ask?
As well as working as a freelance musician all these years, I've been working in music education too, teaching guitar in primary schools, high schools and universities, lecturing in music theory and songwriting, coaching ensembles, performing in schools for Musica Viva, writing music for school bands -you name it! I have been creating videologs to document my ideas about learning music, how I work and some tutorial videos on how to play my songs on guitar (and other cool songs too)! There will also be some 'behind the scenes' footage of the rehearsals and recordings for the EP. These videos will only be accessible as one of the rewards for pledging towards this project.
All contributors will have their names listed on my website (unless anonymity is requested) and will receive a personal thankyou and shout out from me publically.
If you can pledge towards this campaign, I will be truly grateful. It's a tricky business finding the cash to make recordings, and it often comes down to help from patrons and lovers of music.
I'm aiming for $8,000 target from this pozible campaign, and have a recording plan that will work with that, but really I'm hoping I can make it to over $10,000. This would mean I can spend more time in the studio and divert some of my own funds towards promoting the new songs (and developing the next EP) so if you can dig deep, I will be truly thankful.
Thank you so much for your time and support. I look forward to bringing you the tunes!
Here's a little sneak peak of one of my new songs (live solo version).
Excerpt from There are Voices Out There
SOME OF MY PREVIOUS WORK
TINKLY TINKLY
(CONTEMPORARY JAZZ ON YUM YUM TREE RECORDS)
THE NEW DYNAMITES (ALT/ROCK)
DEADSET RECORDS
PRESS
Sydney based guitarist, composer and singer Jess Green is another artist who deftly packs a vast array of influences into her music. Schooled in jazz, but proficient in blues, rock and many more esoteric forms, she excels at weaving seemingly disparate styles into coherent, dynamic pieces. Robbie Buck, The Inside Sleeve, ABC Radio National, 2013
the finest solo of the night came from Jess Green, whose singing sound developed an angry edge as her improvisation progressed, the whole imbued with a notable vivacity – The Sydney Morning Herald, 2008
How The Funds Will Be Used
Here's a breakdown of my budget
EXPENSES
STUDIO HIRE
(5 DAYS RECORDING/OVERDUBS/MIXING)

$2000
ENGINEER FEES

$2700
MASTERING FEES
$750
PRESSING CDS AND VINYL

$571
ART WORK
$400
POZIBLE FEE
$500
POZIBLE EXPENSES (TOTES/POSTAGE ETC)
$1272
ARTIST FEES (NOT ME!)
$4600
GRAND TOTAL
$12793
INCOME
| | |
| --- | --- |
| POZIBLE | $8,000 target ideally $11,000 |
| key ARTISTs IN KIND DONATION | $2000 |
| OWN CONTRIBUTION | $2,793 |
The Challenges
The challenge is raising the money!!
I've got to keep the promotion levels up without driving everyone nuts!!
The next challenge is planning the recording.
At this stage I want to break it up into two separate blocks, which means Bree and I have time to digest what we've recorded and make good decisions in the editing room. It also means I can slowly get started on releasing singles to the world, and generate more interest in Pheno, a lot of this depends on budget, as it can cost a bit more splitting up the recording / mixing / editing days..
However, I'm working with a great, flexible team who are so supportive so.....lets go!!