OUR MISSION:
Dave Graney & Clare Moore are two of the most innovative and prolific musicians living and working in Australia. Beginning with the seminal post-punk band The Moodists, tripping into country psychedelia with The White Buffaloes, reaching the public eye and collective Australian consciousness through the commercial success of The Coral Snakes (which culminated in Dave winning an ARIA for Best Male Artist) and returning to creative independence in the 00's with The Dave Graney Show & The mistLY. Their music has delivered unexpected and endlessly stimulating results for over three decades. Why has this story never been told in full? How many people truly appreciate the dynamic range of Graney and Moore, sonic explorers who have shapeshifted through the window of post-punk, country, rock, r'n'b, soul & folk. It's time we made a film capturing the creative genius of Graney & Moore, celebrating their legacy as two of the greats of Australian music.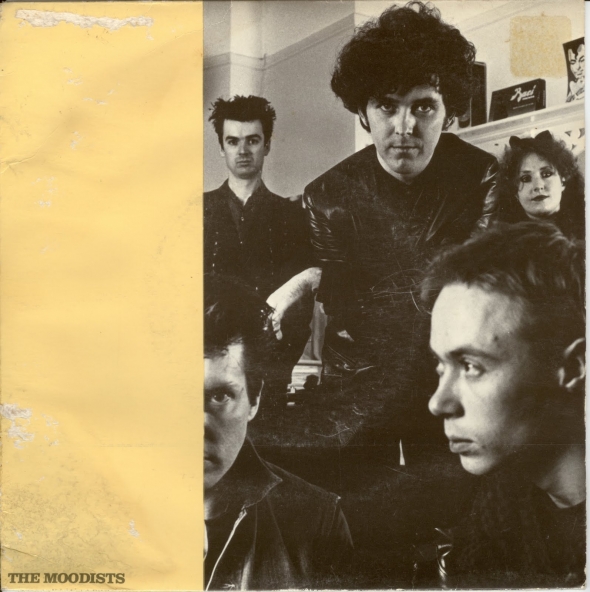 OUR APPROACH:
This story will be brought to life through an electric mix of interviews with key creative collaborators and important cultural/artistic commentators, archival footage (much of which is never-before-seen material, including live footage of The Moodists playing at the Hacienda & an unaired pilot for a tv show hosted by Dave Graney) & scripted dramatizations of high and low moments in their career.
We will take you back in time to Dave's formative country years in Mount Gambier & Clare's beginnings growing up in a pub in Adelaide. We will show you how Dave & Clare fell in love and found their voice inside the 80s post-punk movement, how they dealt with celebrity in the 90s, returning to artistic independence after being chewed up and spat out by the corporate machine. The soundtrack will be comprised entirely of music from the Dave Graney & Clare Moore canon, including rare b-sides, instrumentals composed specifically for the film and your favourite Graney/Moore hits. This will be a comprehensive portrait of their life and music, painstakingly researched and beautifully sculpted. It's the aim of this filmmaker for the picture to carry the same ecstatic energy as Graney & Moore's music. It will be as entertaining for the uninitiated as it is for the converted.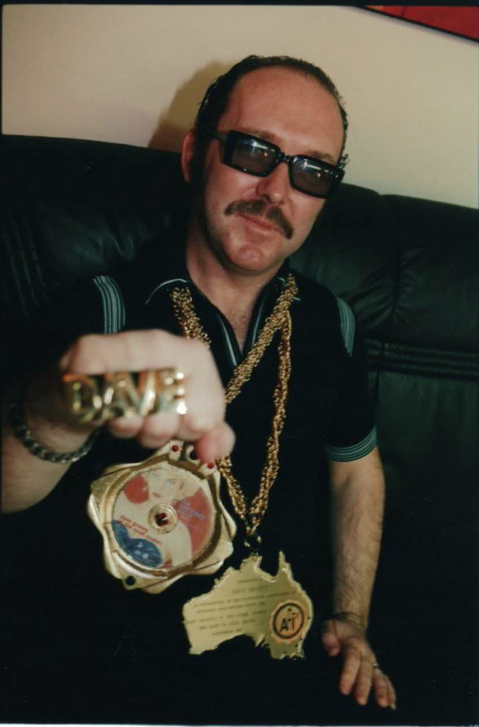 HISTORY OF THE PROJECT:
The project entered development in March 2015. As a friend of Dave's for eight years & a filmmaker who has worked with him on three music videos, I thought it was high time a feature film was made about he and Clare. It has since been extensively researched and my team and I have interviewed a host of personalities who have contributed an enormous depth of insight into our subjects. A script has been developed, based on some of Dave's writings & his & Clare's recollections of events. The script is crucial as this film will be a combination of documentary and scripted portrait. The scripted sequences take you inside the story and show you the movement and details of the times they've traveled through. We want you to see Dave's country S.A roots, late 70's punk Australia, grimy post-punk 80's St. Kilda & London & the landscape of flashy 90's Australian showbusiness. I am creating a delicately woven tapestry of documentary and narrative feature film, paying due tribute to our stars unique personalities & capturing the romance and nuance of their 30+year collective journey.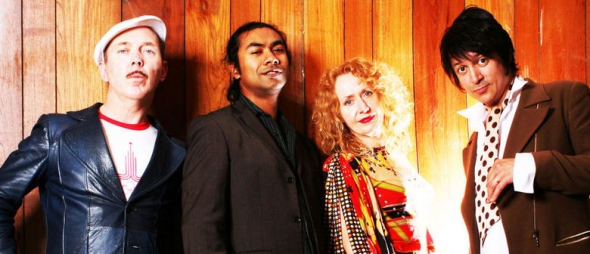 In mid-April, Dave & Clare will be traveling to Europe to play three performances at All Tomorrow's Parties in Wales, which is curated by comedian & long-time Graney/Moore fan Stewart Lee (who nominated Night of the Wolverine as one of his favourite albums). Following the ATP performances they will be playing a small tour across Europe. We aim to get this entire European experience on film & interview a cast of European celebrities associated to their music.
WE NEED YOUR SUPPORT:
None of this can be achieved without your support. We have a terrific film in development but we need your help to launch it into production.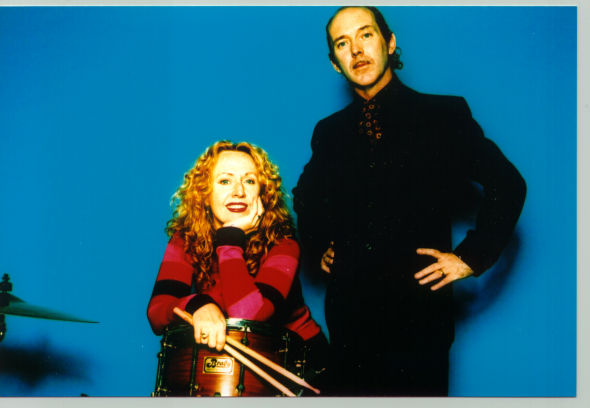 DAVE GRANEY & CLARE MOORE BIO:
Dave Graney and Clare Moore played with the Moodists from 1978 to 1986. They then played with the White Buffaloes/Coral Snakes from 1987-1997. Then the Royal Dave Graney Show and Lurid Yellow Mist. Their classic 90s albums with the Coral Snakes were re-released in 2013 as a 4 disc box set through Universal Music Australia. Their live band is the mistLY. Dave Graney and drummer Clare Moore are joined by Stuart Perera (guitar since 1998) and Stu Thomas (bass since 2004) in Dave Graney and the mistLY. Dave has published two books and writes a monthly column for the Adelaide Review and has a weekly show on Melbourne's Triple R community radio station. Moore has her band THE DAMES. Graney and Moore also play as rhythm section for Harry Howard and the NDE and have composed music for both film and television in Australia.
Dave Graney & the mistLY Soundcloud

The Dames Bandcamp
Dave Graney & Clare Moore Official Website
Dave Graney Twitter
Clare Moore Facebook
Dave Graney Facebook
Help us reach our target of $16000

A DOCUMENTARY ON THE LIFE & TIMES OF DAVE GRANEY & CLARE MOORE.
Thanks to the overwhelmingly generous support of our Pozible supporters we are now able to set a target of $16000. If this target is reached, we will be holding a private party in Melbourne exclusively for all of our Pozible supporters, where Dave & Clare will play a career-encompassing set for you. It's a way for us to say thanks to you all personally.
In mid-April, Dave and Clare embark on a European tour of Wales, England, France & the Netherlands. Their first stop is to play ATP in Wales & then they will be traveling to France (where the opening scene of the film takes place). If we reach this new target we can get all of this on film. The opening scene is especially important, as it recalls a near-death experience Dave had in Paris. This film requires scenes in European locations that hold enormous significance to Dave & Clare's journey & the new target will enable us to realize those moments. The new target will also allow us to interview more European personalities who will provide great insight and film additional scripted dramatizations of key incidents in their life, making it the bold, epic cinematic experience it deserves to be.
How The Funds Will Be Used
We have access to hours of footage from the Graney/Moore archives which need to be digitized. The archives include a wealth of rare Moodists & Coral Snakes material, including a lot of never-before-seen footage.
We need to hire appropriate camera and lighting equipment to do this story cinematic justice & the budget will ensure the soundtrack is carried out meticulously.
We also need to travel across Europe to follow Graney & Moore on their upcoming European tour, interview a host of European personalities attached to the project and film the opening scene in France, which recalls a near-death experience Dave had in the Paris Metro.
Below is a breakdown of production & post-production costs:
CAMERA, GRIP AND LIGHTING - 4500
LENSES - 800
SOUND DEPARTMENT - 1500
DIGITIZATION OF ARCHIVAL FOOTAGE - 1200
CREW - 2000
MARKETING COSTS - 1000
TRAVEL - 1000
POZIBLE FEES - 1620
STUDIO HIRE - 1600
POST-PRODUCTION -780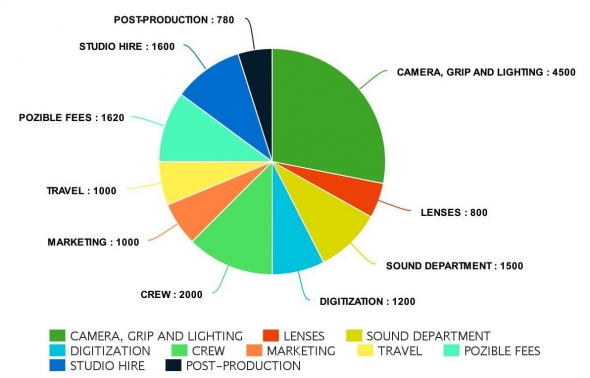 The Challenges
The biggest challenge right now is successfully raising this Pozible financing so the film can lift into production in April, allowing us to follow Dave & Clare through their tour of Europe, film the opening scene in Paris and interview European personalities associated to the project. It is imperative that we raise this financing by the end of the project date so this can all happen. Please help make this film a reality. We need your support.